From their strange habits to peculiar pets, here are 10 fun facts about art history for kids…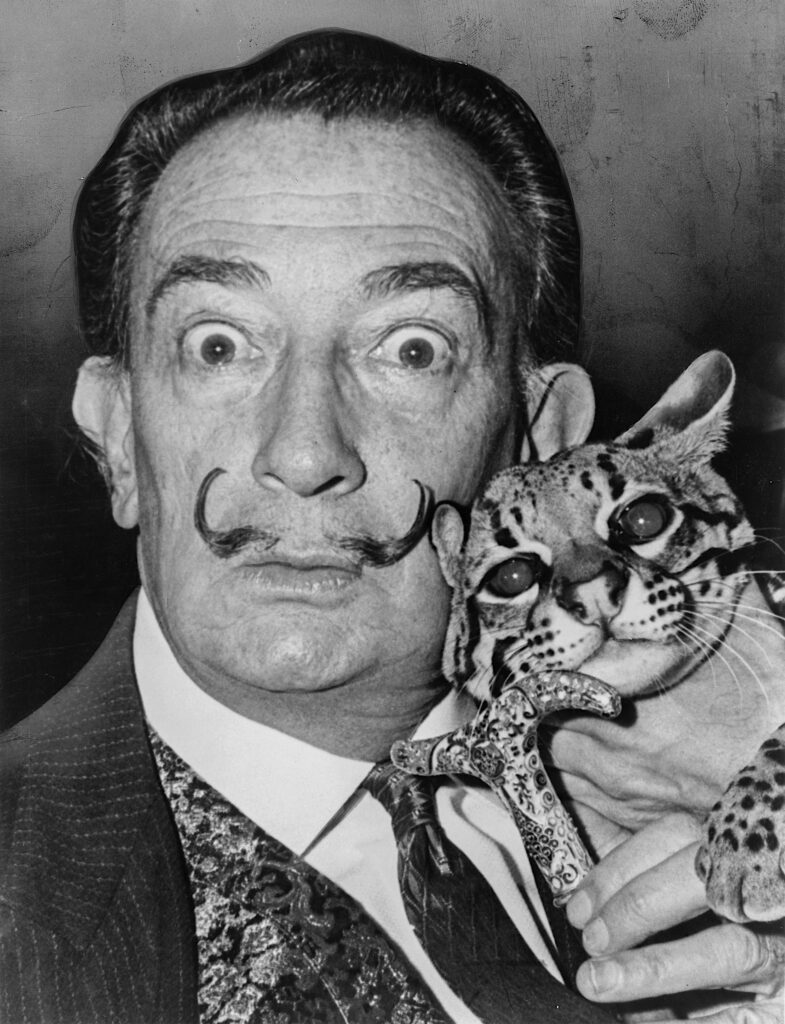 Hands up, I admit it. I might be an art historian now but when I was a child, I found museums boring. That's because I would move from one painting or drawing to the next without knowing any of the great stories or fun facts behind these works of art. But art history is filled with unlikely muses, crazy rich art collectors, thieves, obsessive forgers and, of course, artists who dared to live differently. And so, whether you're introducing children to art history at home, or planning a gallery visit, here are 10 fun facts about art history for kids, which will bring this inspiring subject and its makers to life!
How did art history start?
Just before you discover the fun facts about art history, how did this whole thing start? From the beginning of time, people have been making art – with their hands, sticks, twigs and berries. Cave paintings are some of the oldest surviving works of art in the world. Made many thousands of years ago, they have been discovered on the walls and ceilings of caves in countries from France and Spain to Indonesia and Namibia. Most of these ancient paintings show people, animals and even the handprints of the artists themselves. It proves that people, from all over the world, have always been creative!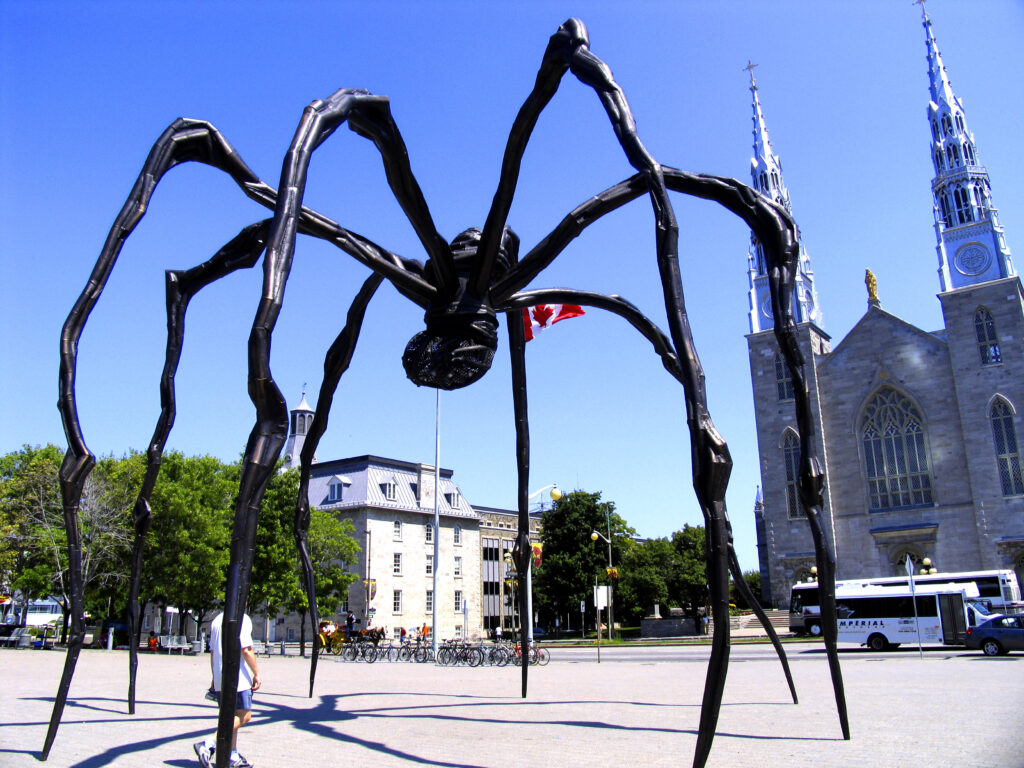 What are some fun facts about artists?
So, what are some fun facts about artists? Luckily, art history is full of wild and funny tales and fascinating figures, and that's because artists often dare to live differently from other people, and see the world in more surprising and creative ways.
1.In the eye of needle: Birmingham-based artist Willard Wigan makes the smallest artworks in the world, in the eye of a needle, which he calls 'micro-sculptures'. The art is so tiny that it must be viewed through a microscope. In creating his teeny tiny sculptures, Wigan has to slow his heartbeat down and work between pulses. Wow!
2. Scary spiders: Louise Bourgeoise, on the other hand, made lots of gigantic (and scary) sculptures of spiders! They were inspired not by real spiders but by her mother, Josephine Fauriaux, who was her muse. "Like a spider, my mother was a weaver. My family was in the business of tapestry restoration…spiders are helpful and protective, just like my mother", she said.
3. A lot of great artists have also had strange pets. Surrealist painter Salvador Dalí had an anteater, which he took on a walk through Paris. Mexican artist Frida Kahlo had more than just one pet – she owned chickens, sparrows, macaws and parakeets, Bonito the parrot, a fawn named Granizo, spider monkeys Fulang Chang and Caimito de Guayabal, an eagle called Gertrudis and hairless Xoloitzcuintli! A lot of these pets appear in her paintings. Andy Warhol, meanwhile, had 25 cats, all named Sam except for one, who was called Hester. In 1954, he created colourful prints of his pets and published the drawings in a book titled '25 Cats Named Sam and One Blue Pussy'.
4. Painting by Night: During the 1960s Lee Krasner found that she couldn't get to sleep at night. So she decided to "paint instead". Working in artificial light rather than natural sunlight, as she had done before, the colors in her paintings and collages changed. This series became known as her "Night Journeys," made in shades of brown and white, in comparison to the pinks and greens she'd been using in earlier works.
5. Birthday Boy! Alexander Calder, who made the 'mobile', celebrated his birthday twice every year, one month apart. Registered as having been born on July 22, Calder's mother insisted that City Hall officials had made a mistake and that he was in fact born on August 22. He didn't mind, as it meant twice the birthday cake!
6. Creatures of habit: East London artists Gilbert and George have followed a uniform routine for years. They rise at 6:30am every day, each dressing in a crisp, tailored suit. They visit the same spots for lunch and dinner and only change their food order once every three months. They only visit the supermarket a handful of times each year in order to stock up on necessities.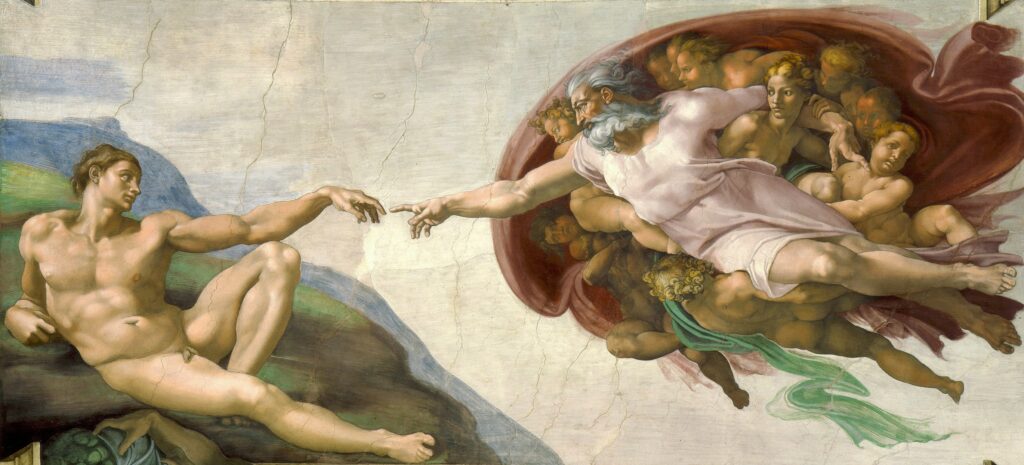 Funny facts about art history
7. Art used to be an Olympic event! The Olympics wasn't always just about running and jumping! Instead, the founder of the modern Games, the Baron Pierre de Coubertin, was enamoured with the idea of the true Olympian being a talented artist and sportsperson. Thanks to him, between 1912 and 1948 medals were given out for sporting-inspired masterpieces of architecture, music, painting, sculpture and literature.
8. Michelangelo the Messy: Michelangelo, who is best known for painting the Sistine Chapel, didn't exactly like having a bath. He would also rarely change his clothes. One of his servants remarked that he would spend so much time in his shoes that when he finally did take them off, "the skin came away, like a snake's, with the boots." Ewww!
9. A lot of people love the Mona Lisa! The Mona Lisa has her own mailbox in the Louvre because of all the love letters, flowers and poems she receives!
10. Anything can be art: Artists Christo and Jeanne-Claude are famous for wrapping monuments, buildings and landscapes in fabric. Christo's earliest sculptures were composed of cans and bottles—some as found and some painted or wrapped in paper, plastic, or fabric. But when he teamed up with Jeanne-Claude the couple wrapped all sorts up, including fences, buildings, trees and L'Arc de Triomphe in Paris, proving that anything can be turned into an artwork.
Art movements list
As well as bringing art history to life through fun facts, it can be helpful to understand art history through a list of art movements by timeline, so here is a short history of art and its movements:
1. Cubism (1907-1914)
2. Futurism (1909 – 1914)
3. Cubo-Futurism (1912-1922)
4. Dada (1916 – 1920s)
5. Surrealism (1916-1950s)
6. Abstract Expressionism (1940s-50s)
7. Pop Art (1950s-60s)
8. Arte Povera (1960s)
9. Minimalism (1960s–1970s)
10. Conceptual Art (1960s–1970s)
11. Photorealism (1960s-70s)
12. Italian interior design (1920s-1970s)
13. Performance art (1970s to today)
14. Installation art (1930s to today)
15. The Blk Art Group (1979 – present)
16. Contemporary Art (1970s-80s) including street art, postmodernism
17. YBAs and conceptual art (1960s to today)
18. Feminist art (1970s to today)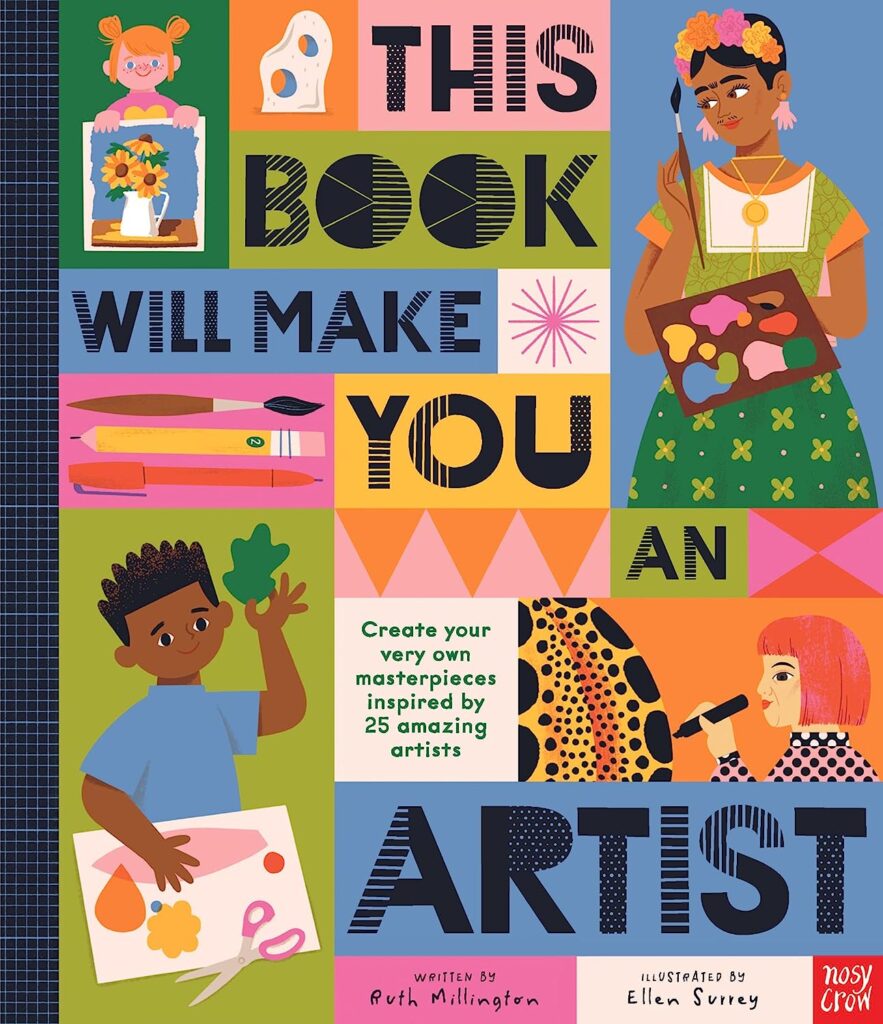 How do you make art history fun?
One great way to make art history fun is to share the great (and silly) stories about artists, their lives and the making of masterpieces. Another good and more creative way is to allow kids to make their own art and try out different artistic movements and styles. For example, you can teach them about Picasso's Cubism and then invite them to make their very own Cubist collage. Things always make more sense once you've had a go yourself. This is exactly the approach I have taken with 'This Book Will Make You An Artist', in which children meet 25 artists in their studios, learn how they worked, and then have a go themselves.
What is the best history of art book for beginners?
I can also recommend some of these best children's art history books, which bring together practical activities and some short art history facts and stories:
Salvador Dali (Colouring Book) by Prestel
This is one of a series of books which bridge art history and practical art activity. The colouring books series also includes Monet and Van Gogh. However, this is my favourite one for children because Surrealism lends itself so well to the imagination. Sections of Dali's masterpieces, such as his dripping clocks, are left uncoloured, allowing children to think about the artworks while colouring them in.
My Cut-Out Pictures by Tate Publishing
This stylish activity book was designed by Nathalie Parain, a modern artist working in 1930s France. It allows children to use their own imagination to create "cut-out" pictures, a technique famously favoured by Matisse. It includes 24 pages of coloured paper and starting points for children to follow. There are piglets to feed, wild flowers to arrange, and a bedroom that is messy beyond belief. It's the perfect introduction to colour, shape and collage.
Art Sticker Book by Usborne and The National Gallery London
Make your trip to the National gallery an interactive one with this art book. With over 100 stickers included, children can learn and have fun matching the stickers of famous paintings from the National Gallery with their labelled, empty frames. Alongside each frame is a plaque of fascinating facts or stories about the art/artist. The book is based on simple themes including colour, animals, children and portraits. It will bring a bit of excitement to your gallery outing, and shows that there are stories behind artworks.
Miffy the Artist: Art Activity Book by Dick Bruna
Who doesn't love the Miffy story book series? And this charming book is brilliant for introducing budding artists to colour, patterns and shape. Join Miffy as she takes inspiration from a visit to an art gallery and decides to become an artist herself. The activity book is filled with fun matching games, puzzles and colouring-in. Best for artists just starting out.
I hope these books, facts and stories help you to bring art history to life for the children in your life!