For last week's blog post, I downloaded the beautifully illustrated Colmore Art Trail, designed by local artist Tom Woolley, and set off on a walking adventure through Birmingham city centre to see and write about the first 5 sights on the map. This week, I crossed over Colmore Row to discover the other 6 art galleries and landmarks, from sculptures to street art, many with hidden histories and surprising stories just waiting to be shared.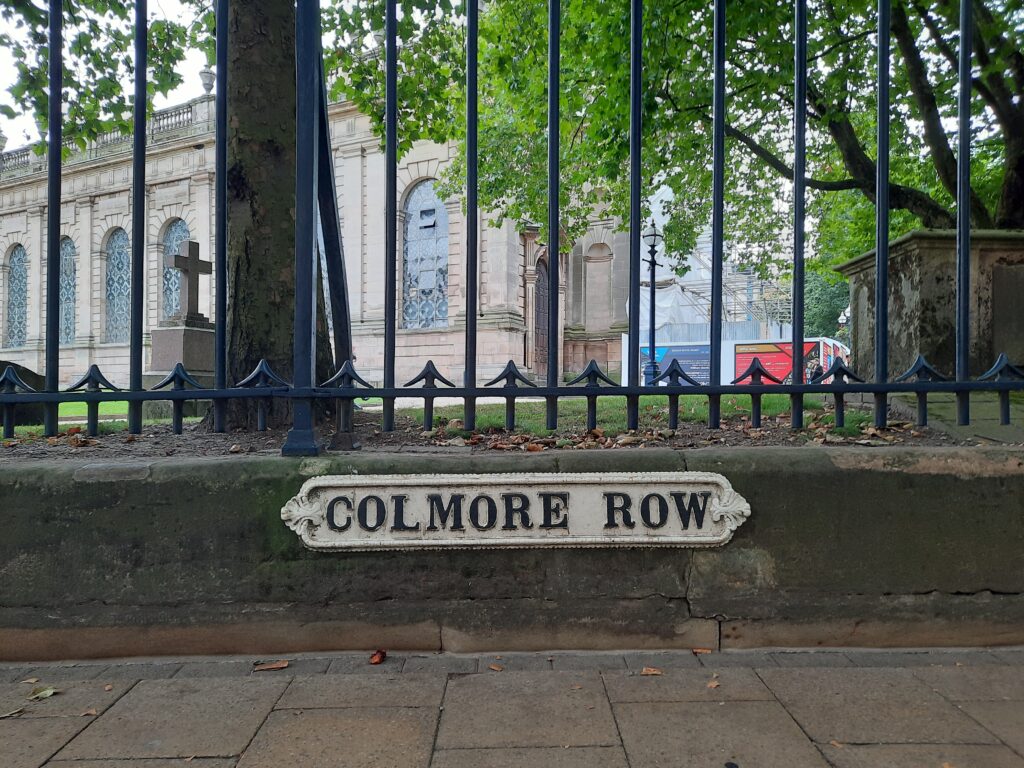 6. Tree-lined boulevard
It's always a pleasure to walk down Colmore Row, taking in the beauty of the Tree-lined Boulevard (no. 6 on the map). Today, it's the city's most prestigious business address but once upon a time, it was Birmingham's prime residential location. In the early 17th century, an elm-lined avenue led to a grand Jacobean mansion, the home of the fabric-trading Colmores, from whom the street took its name. Although it originally consisted of Georgian houses typical of the late 18th century, in the 19th century these were replaced by late Victorian commercial premises that still give Colmore Row its current character and impressive style. In 1971, it was designated a Conservation Area to protect buildings for future generations and boasts no less than 23 listed buildings.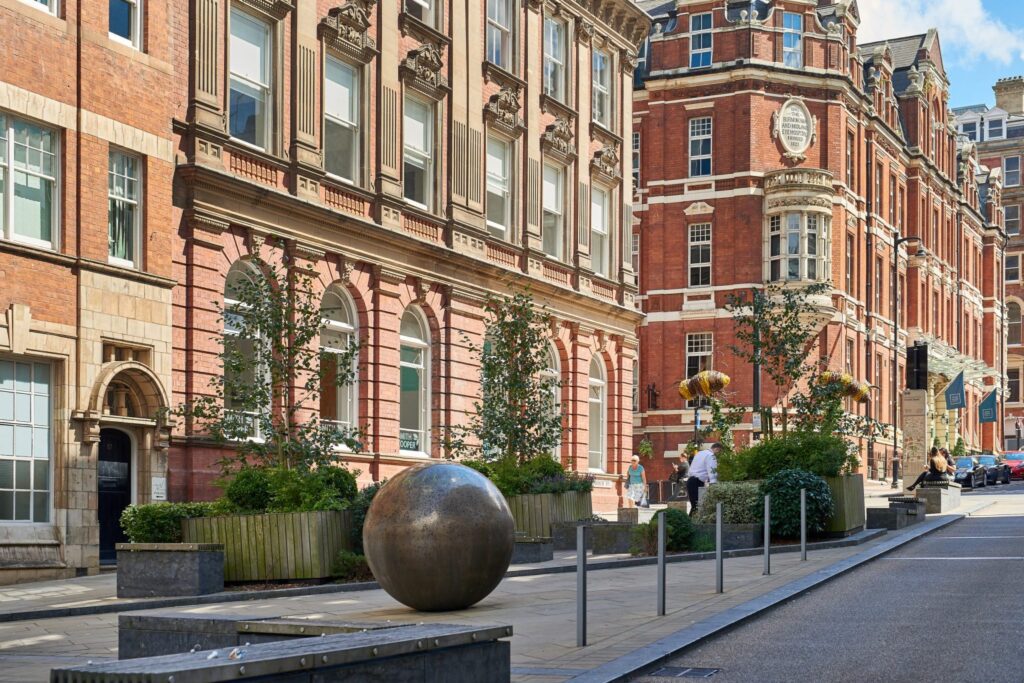 7. Umbra at Church Street
A short walk from the bustling business district is the calm oasis of Church Street Square. It's here that you can find a giant spherical sculpture, 'Umbra'. It was created by award-winning artist Wolfgang Buttress, who was born and brought up in Solihull's Chelmsley Wood. Since then, he has been commissioned to create public artworks around the world, taking inspiration from the natural world to make multi-sensory sculptures. The title of this work refers to the darkest part of a shadow, and specifically the earth's area experiencing the total phase of an eclipse. Shifting in its colour, depending on the time of day or quality of light, it invites reflection. This is also encouraged by the space around the sculpture which includes seating, soft landscaping and trees. It's the perfect spot to sit and unwind in, thanks to Colmore BID.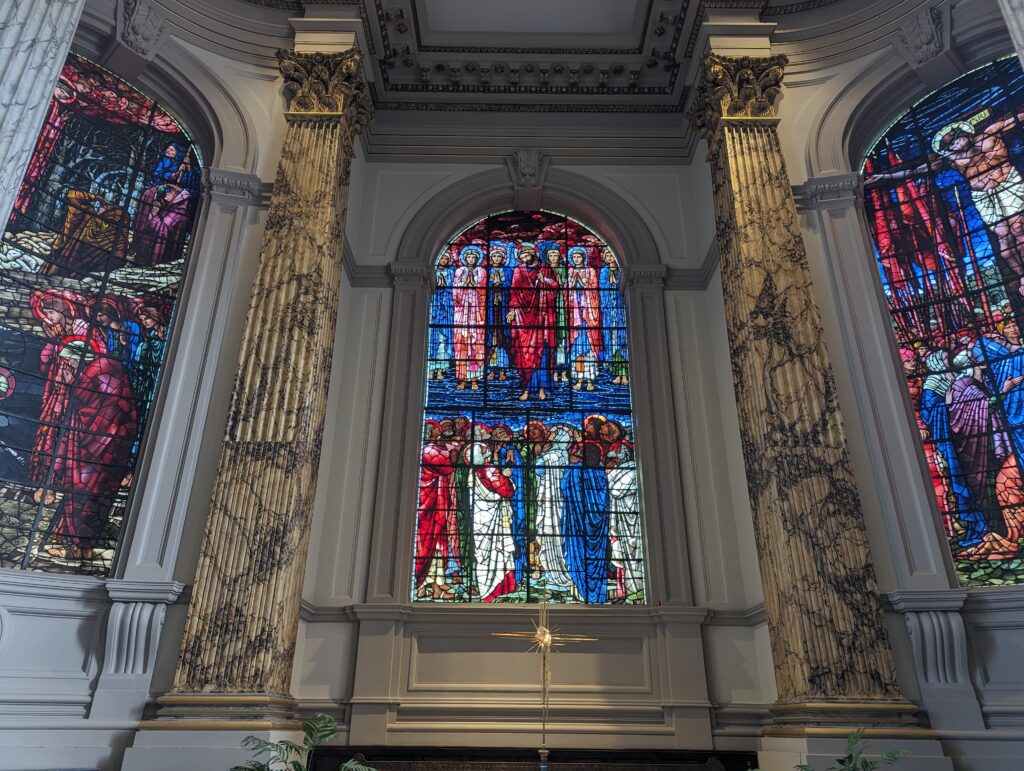 8. Birmingham Cathedral
Another great space for reflection is St Philip's Cathedral, Birmingham, which stands in what is affectionately known as Pigeon Park. It also houses some of the most magnificent examples of Pre-Raphaelite stained-glass, not only in the city but in the world. The four windows were designed by Edward Burne-Jones and made in the workshop of his friend, William Morris. They collaborated to create brightly coloured scenes of beauty, depicting four key scenes from the life of Christ: The Ascension, The Nativity, The Crucifixion and The Last Judgement. Work is currently in progress to clean, repair and conserve these treasures for future generations, as part of the Lottery-funded Divine Beauty project. These masterpieces alone are well worth a visit, but the Cathedral also hosts a programme of concerts by candlelight, events and immersive art experiences. Take a look here.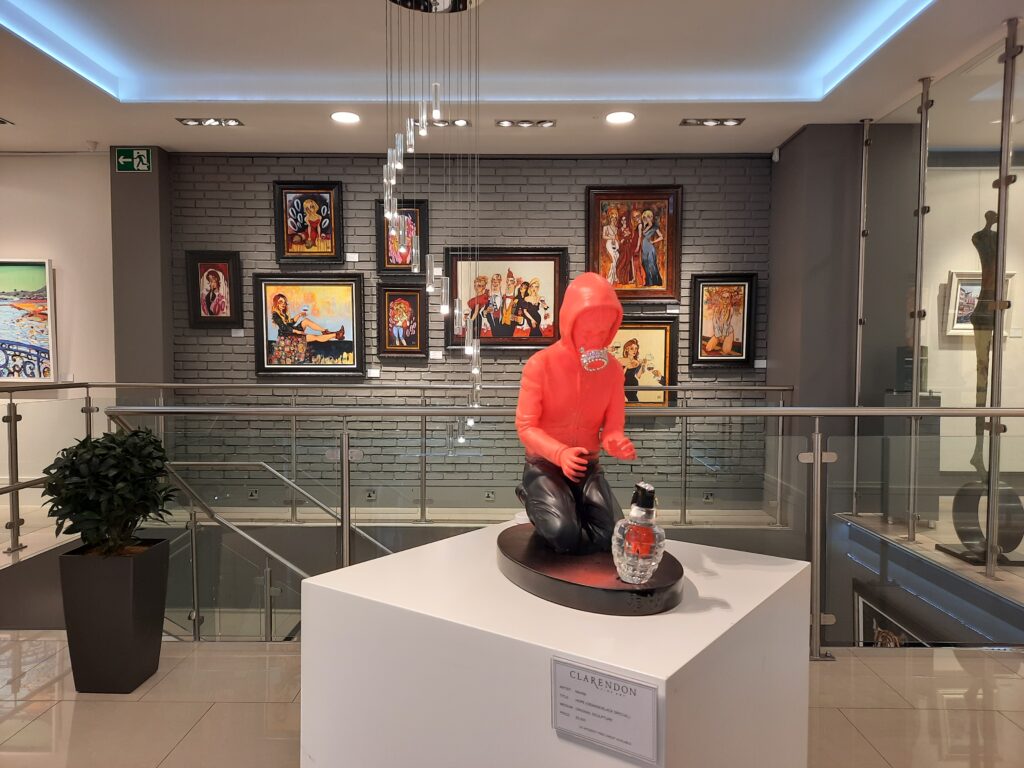 9. Clarendon Fine Art
Head inside Clarendon Fine Art and you'll find limited edition prints by modern masters including Surrealist Salvador Dalí, the King of Pop Art, Andy Warhol, and L.S. Lowry, who painted streetscapes of that other city, Manchester. The gallery also sells original contemporary art by big names such as Damien Hirst and Jeff Koons, most famous for his balloon animal sculptures. One of their most popular artists is French-born street artist, Mr. Brainwash, who famously tried to film Banksy before having the camera turned on him in the brilliant film, Exit Through the Gift Shop. In his current practice, he fuses elements of pop art, street art, and classical paintings to make humorous visual mixtapes on canvas. Expect to see cartoon dogs herding sheep and Disney characters stencilled in to street scenes.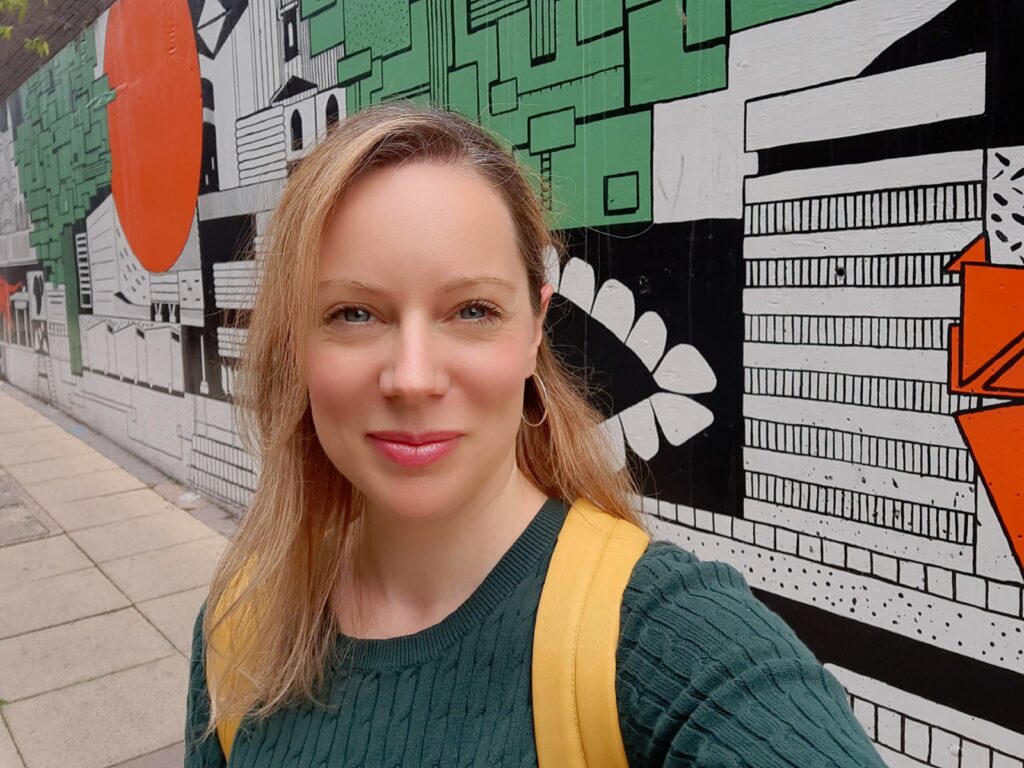 10. Livery Street Mural
In 2021, proud Brummie artists Luke Davies and Anna Davies (working under the name Window Artists) added colour to the city with a huge mural on the walls of Livery Street. Commissioned by Colmore Bid, the duo's design features a series of Birmingham landmarks and historical events influenced by the Brutalist architecture genre. In particular, it pays tribute to the concrete murals of innovative sculptor William Mitchell who wanted the public to interact with his art, and even climb on it, including a sequence of concrete murals known as the 'Brutalist Climbing Wall' at Hockley Circus flyover. This mural also invites interaction: taking the theme 'Green in the City' as their starting point, the artists depicted urban animals and birds which can be spotted among large, stylised trees.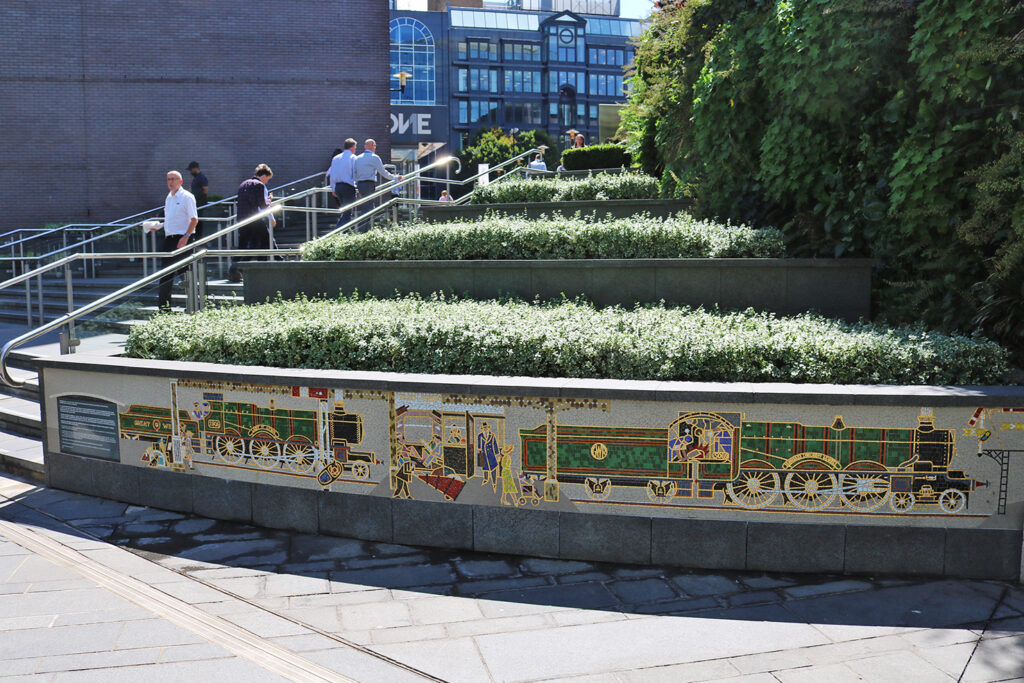 11. Snow Hill Mural
Like father, like son; at least in the case of Oliver Budd. In 2013, he set about remaking his father's mural, titled 'History of Snow Hill' which was destroyed when the area was redeveloped. The contemporary mural might be a miniature mosaic version of the original but it is incredibly well crafted, framing recognisable details of commuting by train, both then and now. It feels particularly relevant today, given current conversations about the benefits of public transport.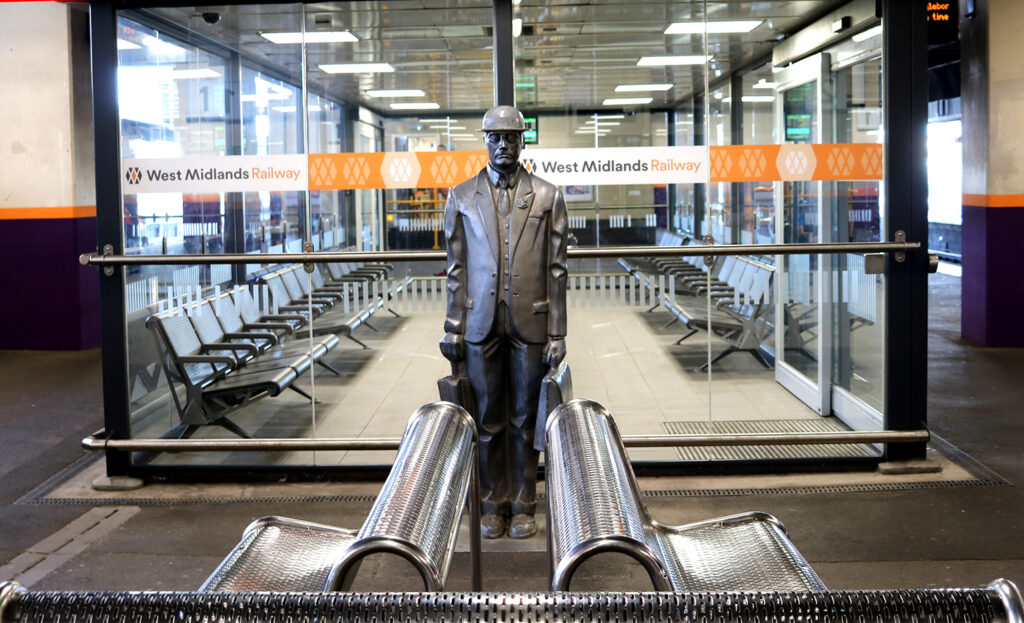 Although not listed on the map, train travellers can find another piece of public art inside the station – John McKenna's bronze statue 'The Commuter' stands rather suitably in front of the waiting room on platform 1 & 2. A lesson in patience, he also invites us to look at the public art to be found as we walk around Birmingham city centre.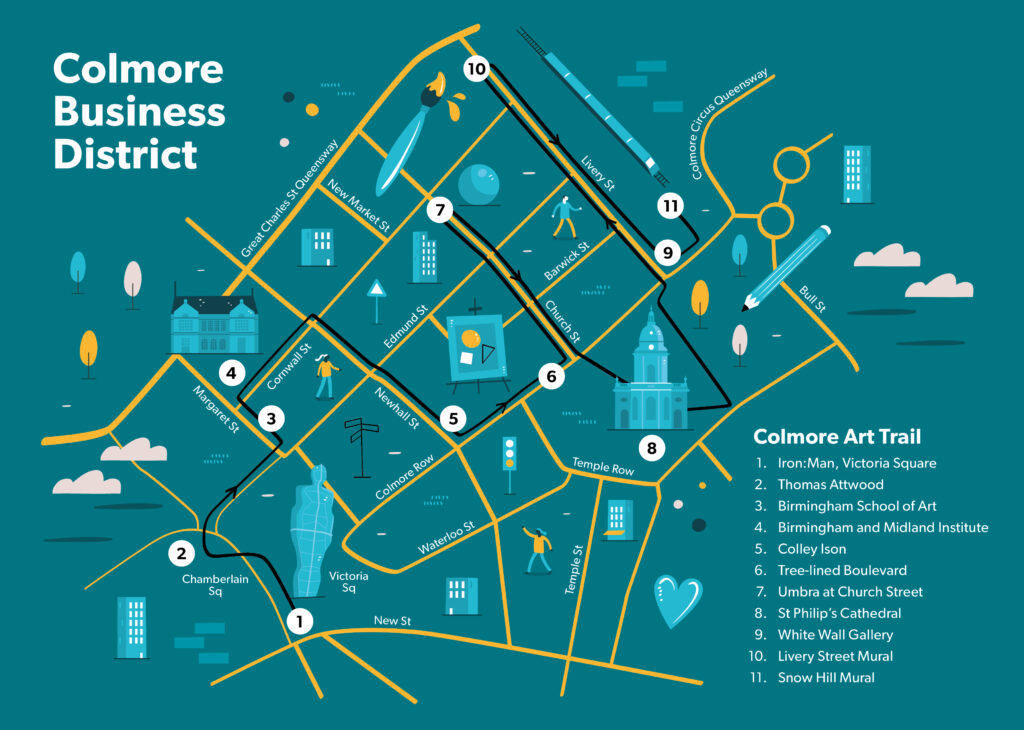 I hope you enjoy exploring the public art and history we have on our doorsteps. You can download the map here and please do share any photographs, using #ColmoreArtTrail and tagging @ColmoreBID on social media – I look forward to seeing your images!