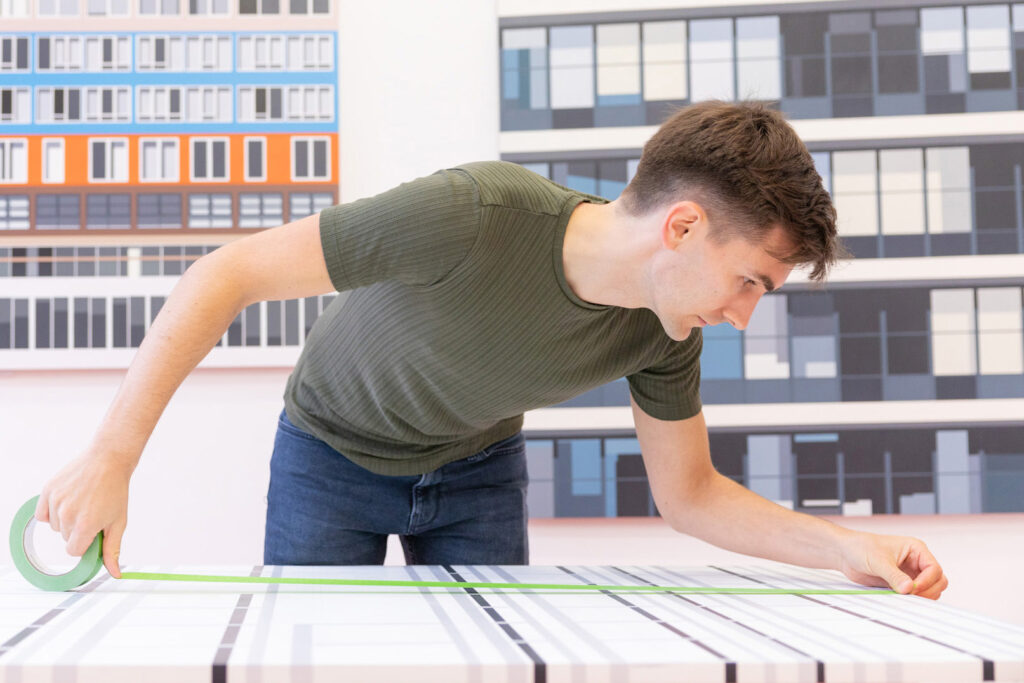 Birmingham Open Studios is back, and it's bigger and better than ever before! This year, 169 artists are opening the doors to their studios which can be found across the city and its surrounding suburbs, from Barnt Green to the Jewellery Quarter. They will be sharing the tools, techniques and influences behind their art, from painting and prints to sculpture and jewellery. It's always an inspiring event, taking place across two weekends – 23/24th Sept and 30th Sept/1st Oct – this year.
Now in its 7th year, Birmingham Open Studios is an exciting showcase of Birmingham's artistic talent, and high-profile ambassador Joe Lycett agrees:
"I've long said that Birmingham's art scene is one of the most exciting and unique in the country. I'm biased, of course, but I truly think there's an approach that seems underground, rebellious, inclusive, funny and ultimately unfazed by the rules of the traditional art world."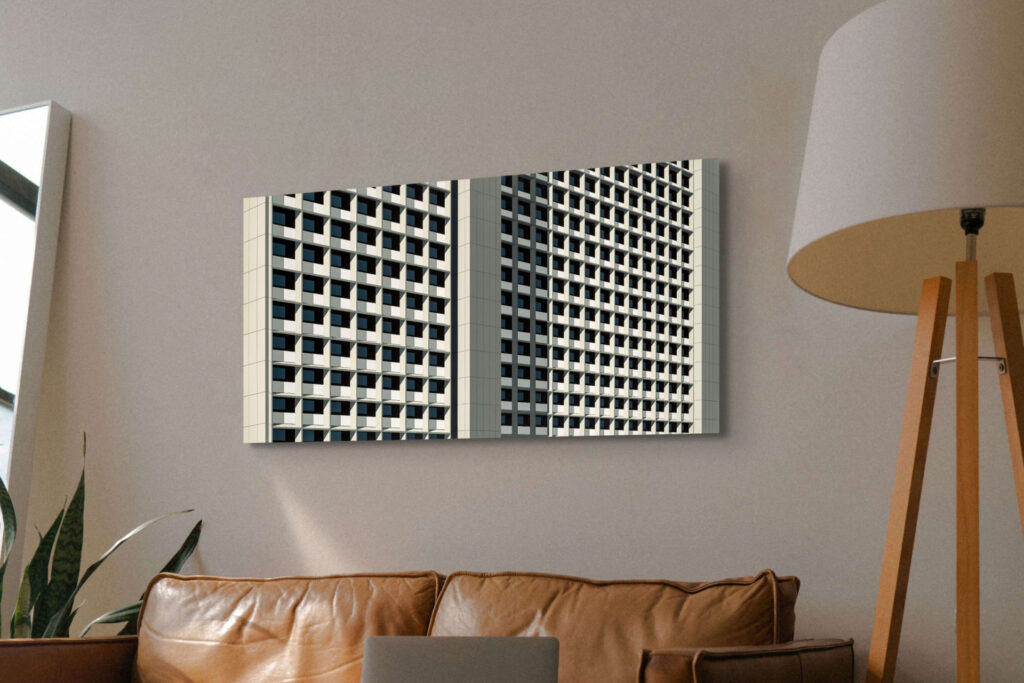 The participating artists span professionals with gallery representation to emerging talent, which is the idea behind the initiative. "Anyone can take part" explains founder, photographer and Lux Gallery Director, Owen de Visser.
In fact, it was through exhibiting at Birmingham Open Studios that Elliot Packham made his first painting sale, giving him the confidence to pursue a career as a professional artist. He is now represented by Lux Gallery, through which he sells geometric paintings and prints of brutalist architecture.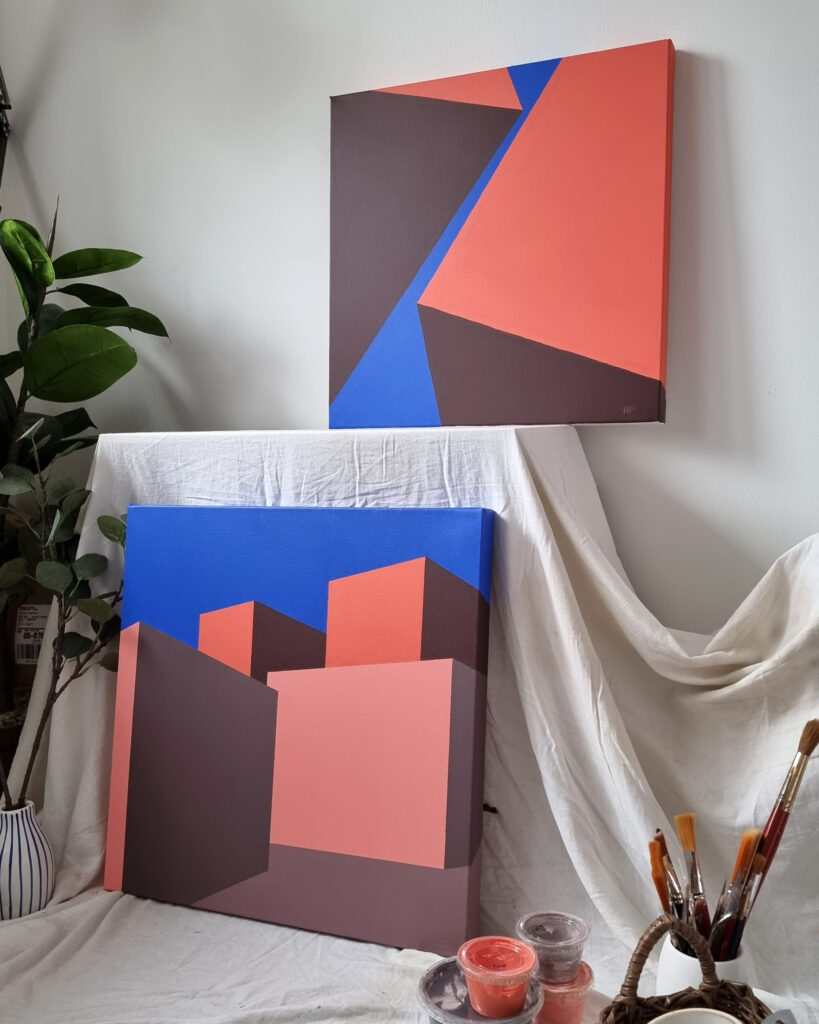 Other artists who I am excited to meet in person and see exhibit include Hannah Parkes, who is participating for the first time:
"Taking part in Birmingham Open Studios is an incredible opportunity that allows me to exhibit my artwork in a dedicated space enabling anyone who wishes to, to see it up close and in person. This intimacy and interaction is a valuable element of my work that I would otherwise not have the ability to achieve from my own working space", she has said.
Inspired by the relationship between architectural forms, nature and the interactions of light and shadow, Parkes aims to capture a calm, atmospheric stillness in her work. She pares back a carefully-considered colour palette, blurring the boundaries between constructed and abstracted matter, offering alternative, sometimes surreal, views on space and place.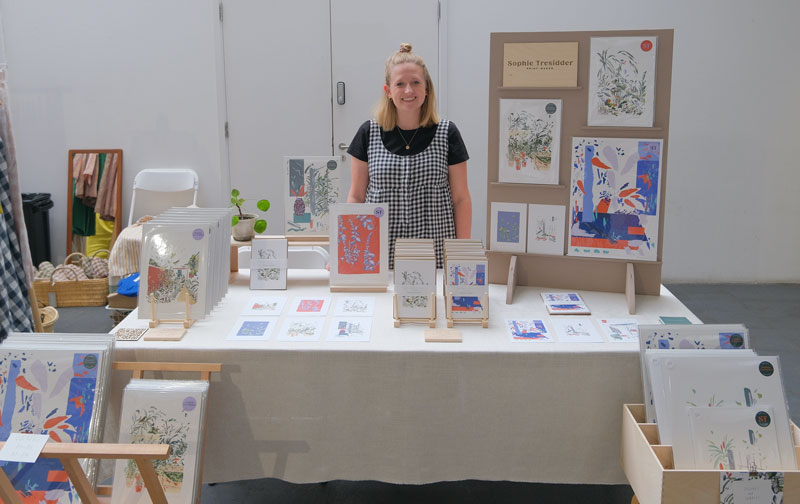 Another first-timer is painter and printmaker, Sophie Tresidder, who is "excited to be taking part", explaining, "having just started my business, it has been amazing to be welcomed into this community of makers and I'm really looking forward to meeting lots of new people across the weekend."
With a degree in Printed Textile Design from Loughborough University, and a background in Menswear Print design, her approach to design is characterised by bold colour, abstract mark making and painterly expression. Inspired by the relationship between exterior and interior environments, block colour and botanicals form the basis of her colourful art prints.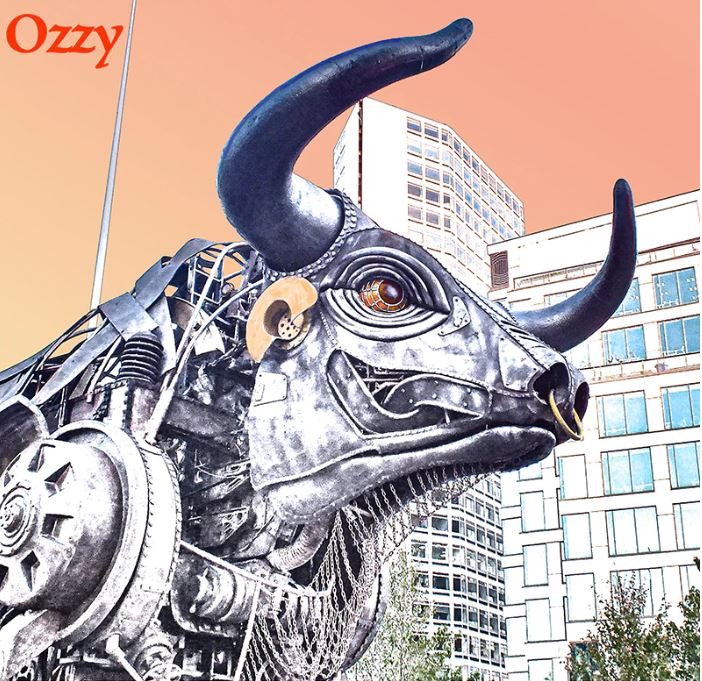 There are several exhibiting artists who focus on the Second City as the subject for their work. Richard Russell, who is also the owner of Purple Gallery, has recently produced a highly successful range of Birmingham-themed art using pen, ink and digital design. Among his sitters is Ozzy the Bull. I am also looking forward to meeting the makers behind handmade jewellery, books, organic soap and Magicsoap candles.
None of the artists will pressure you to buy but this is a wonderful opportunity to purchase art without any gallery commission added on, if something catches your eye!
As Owen de Visser says:
"This is a great opportunity for visitors to see behind-the-scenes and find out an artist's story. Doors that are normally closed are open, including those to studios and houses, as well as community spaces. It's a chance to see where the magic of making happens and buy directly from artists."
I love that about this event, and so do many others. Some people travel the country, attending open studio events, from Cambridge to Birmingham. For now, I am staying locally, but aim to visit no less than 50 studios and spaces across the two weekends and buy some early Christmas gifts for friends! Perhaps something for my own walls, too…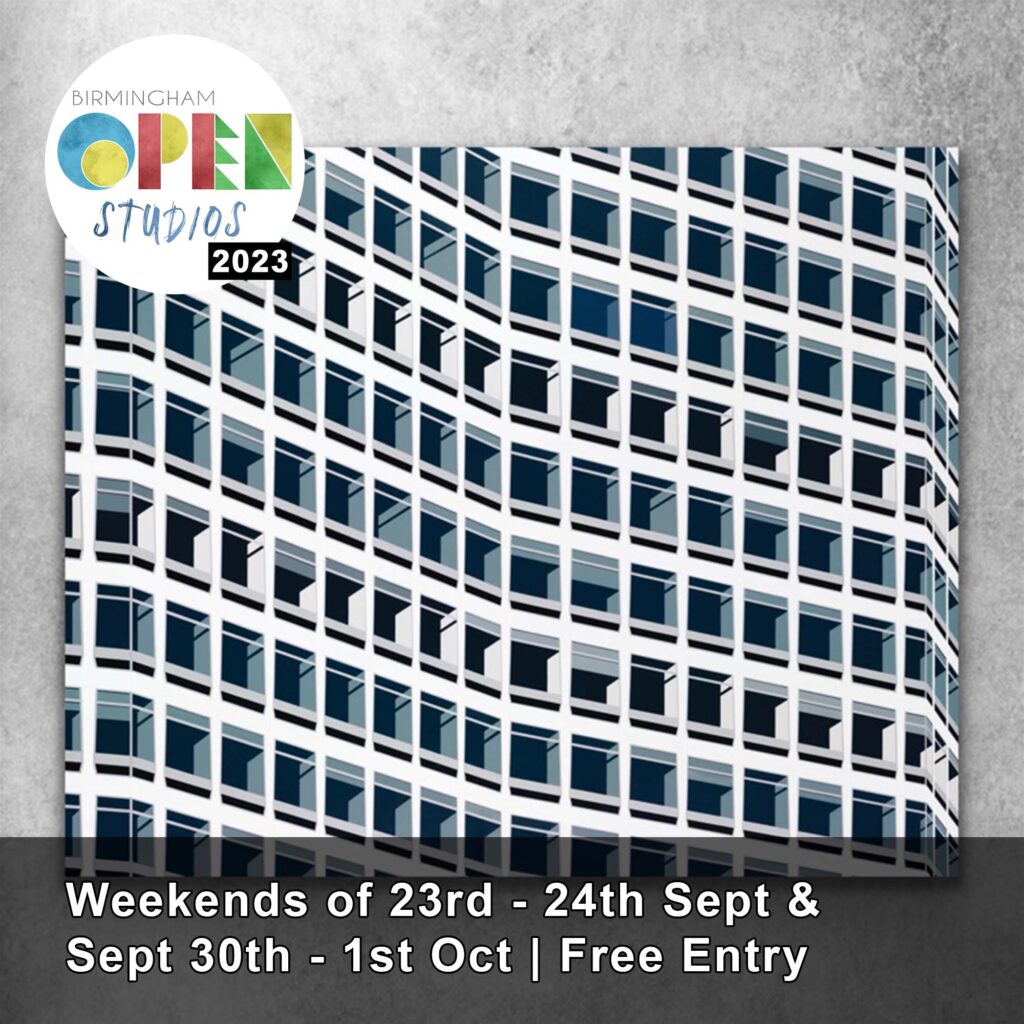 To find the full list of studios you can either download a copy of the map or pick up a copy from one of these venues: Lux Gallery in Edgbaston Village, Moseley Exchange, Seventh Circle in Moseley, Precision Imaging in Stirchley, Coffin Works in the Jewellery Quarter, Great Western Arcade or Bearwood Community Hub (Abbey Road site)
You can also follow updates @birminghamopenstudios on Twitter and Instagram