I've loved researching this blog post on Birmingham's most bohemian coffee shops! You see, I usually need a strong cappuccino, sometimes two, to wake up. When I get writer's block, I also find that my flat is the worst place for inspiration. Instead, I prefer to sit in a café, letting caffeine fuel my thoughts, or at least my heart rate, whilst I watch the world go by. As another day dawns and another Costa opens, I feel fortunate to live in Birmingham where there's a great selection of independent coffee shops. From intimate cafés serving up speciality teas to shops decorated with local art, step away from Starbucks and into one of the best Birmingham coffee houses.
So, here are my top picks if you want to know where to find the best coffee in Birmingham.
Ort Café at Ort Gallery
This intimate café is situated on the ground floor of Ort. Like the gallery above, this artist-led space plays host to a diverse programme of events including spoken word, cinema, dance, comedy, language classes, craft, exhibitions and photography workshops. Wooden tables are surrounded by mismatched furniture and changing art displays, and the piano in the corner hints to the live music events which draw in the local community. The menu serves up homemade food, including vegan and vegetarian dishes, and decent sized portions of cake, in a relaxed environment.
Website: ortcafe.co.uk/about/
Medicine Bakery + Gallery
One busy Saturday afternoon I was enticed by a neon light announcing 'Bakery + Gallery' on Birmingham New Street. I escaped upstairs into a new style of artisan bakery, café and gallery. Behind big brown doors lies a beautiful first floor Victorian space, that was previously home to the Royal Society of Birmingham Artists, and today offers a selection of artisan breads, cakes (including cruffins and cronuts) and coffee. Medicine also offers a creative meeting point for the growing population of local artists in Birmingham, with space for pop up exhibitions, vintage fairs and music events.
Website: www.medicinebakery.co.uk/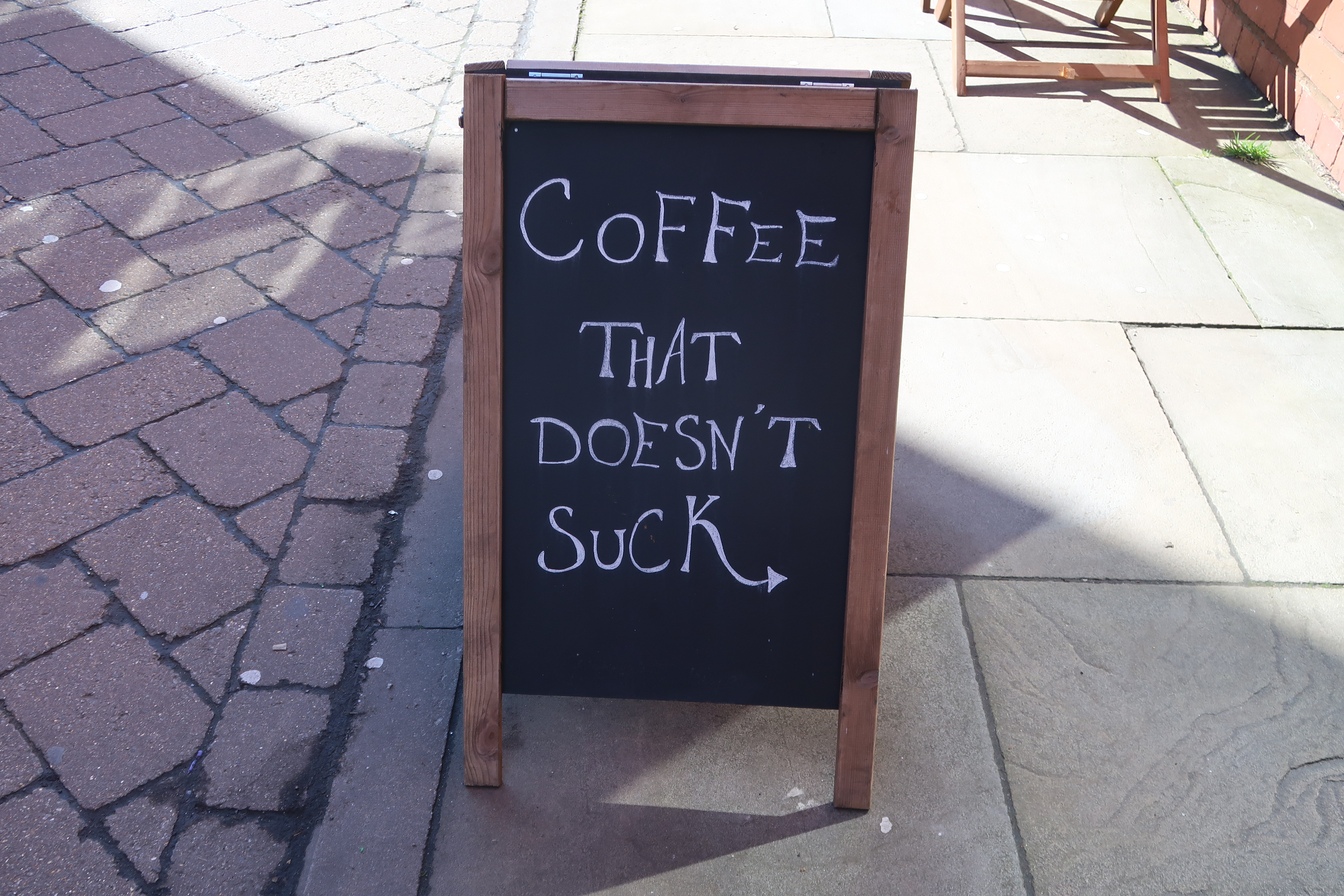 Seven Sins
I stumbled upon Seven Sins after a meeting in Digbeth's Custard Factory. The sign outside announced 'Coffee that doesn't suck', and it didn't lie. I felt immediately at home due to the art covered walls (all by local Birmingham artists), and bright, open space. By day Seven Sins serves coffee, teas, and speciality hot chocolates including red velvet and an indulgent peanut butter hot chocolate. They also offer a collection of cocktails, specialising in cold brew coffee cocktails. Their signature drink, Sinners Brew, mixes coffee with Baileys, Frangelico and cream. It also plays host to live music events and vintage swap shops on weekends.
Instagram: @sevensinslounge
Edwardian Tea Rooms, Birmingham Museum & Art Gallery
If I am asked to suggest a meeting place in Birmingham city centre, I usually choose the Edwardian Tea Rooms. With its high ceiling, tiled floors and historical paintings on the walls, this café is certainly grand. At the same time, its cosy seating (and generous patisserie table) creates a welcoming ambience. I suggest booking in for afternoon tea or meeting friends for brunch, before wandering around the museum. They also introduced, last year, a 'Press For Champagne' service: each private booth has been installed with its own Champagne buzzer!
Website: www.birminghammuseums.org.uk/bmag/edwardian-tearooms
Ju Ju's Café
I only live a short walk from Ju Ju's Café, which overlooks the canals behind Brindley Place. When I moved to Birmingham Ju Ju's was immediately recommended to me by my neighbours for its weekend brunch, which Brummies take outside by the water's edge (even in winter!). This is a cafe committed to serving freshly prepared, quality, wholesome food cooked by Ju Ju herself: think fish and chips and roast dinners. I tend to pop in for a cappuccino or an amaretto latte, and usually stay inside, snuggled up besides the charming book-themed wallpaper.
Website: www.jujuscafe.co.uk/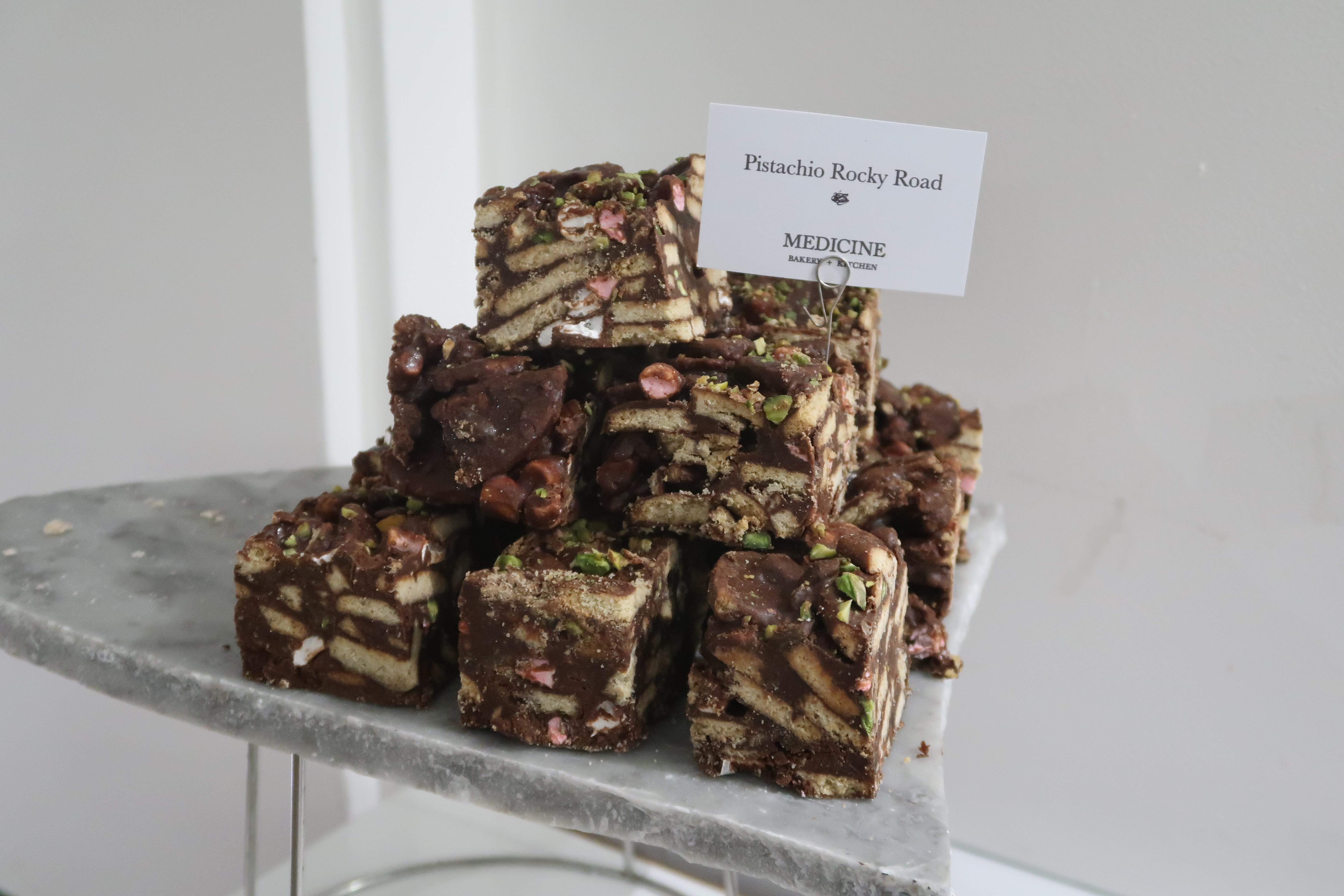 Yorks at Ikon Gallery
Sitting proudly at the front of Ikon Gallery, Yorks is another of my favourite meeting places. When the weather is good (enough) you can sit outside, in the elegant Oozells Square. If rain isn't your thing, head inside to sit beneath art covered walls alongside hipsters eating avocado smash. I like a latte served with banana bread, before I visit the gallery's changing contemporary art exhibitions and excellent gift shop.
Website: www.ikon-gallery.org/visit/yorks-at-ikon/
Centrala at Minerva Works
Centrala's cafe is the perfect place to meet artists escaped from their studios in Minerva Works. Located in the heart of Digbeth, you can unwind with a tea or coffee by the canal. Or remain inside the gallery café space with a slice of cake, homemade sandwich or Polish pierogi. By night, Centrala celebrates the Birmingham-based electronic music scene, with gigs and live performances. Swap your coffee for a beer.
Website: centrala-space.org.uk/cafe/
Faculty
I can't walk through Birmingham's Piccadilly Arcade (next door to New Street Station) without popping into Faculty. Manned by bearded hipsters, this small café serves speciality coffee within a bared-down, minimalist space. The shop's simple style reflect their emphasis on the quality of their coffee and homemade cakes. It's also perfect for procrastination, as you can watch passers by walking through the pretty arcade.
Website: www.facultycoffee.com/
Urban Coffee Company
You can now choose between two venues: Church Street in the Jewellery Quarter or Warstone Lane in the heart of the Colmore Business District. Urban Coffee Company was one of the first indies to bring the quality coffee shop to the city, serving up strong espresso (you can select a triple shot if you really want to wake up) and fresh fruit smoothies. Decorated with local art and graffiti-esque murals, both have a relaxed, creative vibe.
Website: urbanemporiums.com/
Would you prefer a cocktail? Then head over to my blog post on Birmingham's best and artiest cocktail bars here. 
Ruth x