In his 3rd solo show at Highgate Contemporary Art in London, Roberto Pagliarulo will exhibit 20 Italian landscape oil paintings and ink drawings, inspired by the Amalfi Coast. An exceptional colourist, he pictures Italy as a romantic dream-place, populated by classical statues, mythical messengers and pink trees.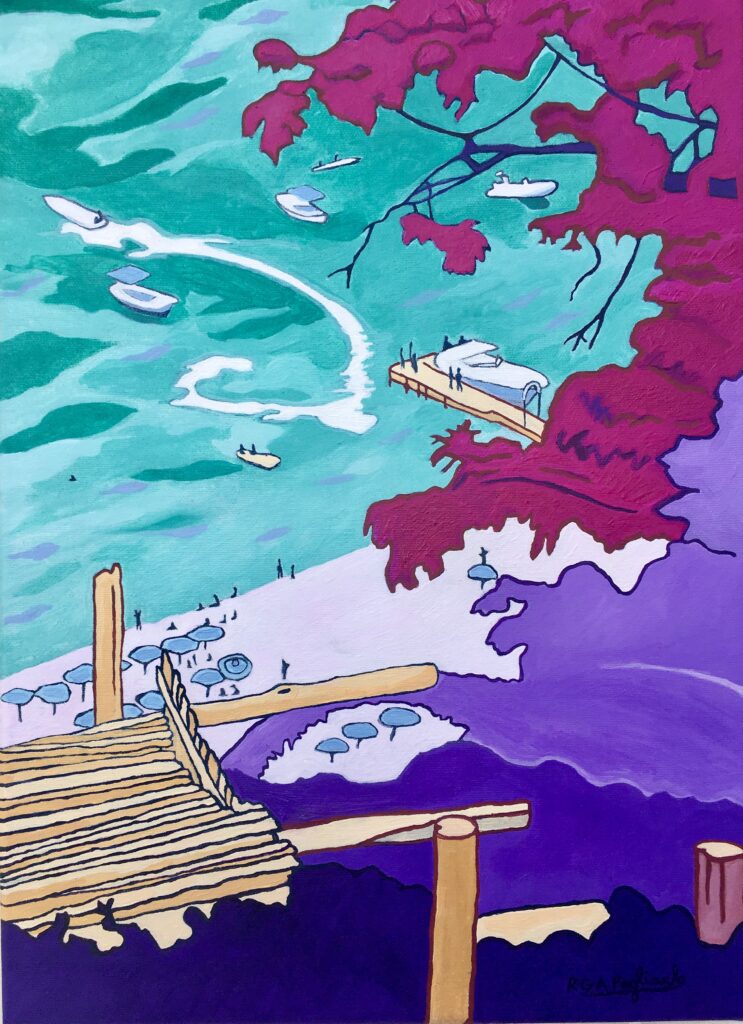 Italy has always been an important subject in Roberto Pagliarulo's practice. With an Italian father, the depiction of the country allows the artist to explore his cultural heritage. Like artists Peter Doig and David Hockney, Pagliarulo paints the landscape with nostalgia, magic realism and as an expression of his identity. Over the last 5 years, he has been drawn especially to the Amalfi Coast:
"Amalfi is a particularly dramatic expression of Italy. Towering views around winding bends, cliffs, masses of sea, always there in the background, with lemons, flowers, tomatoes and trees in the foreground pushing your eyes into the blue and green of the seascapes".
Pagliarulo has painted sweeping views from the Villa Cimbrone in Ravello, picturing Positano's pebble beachfront, motorboats in the Mediterranean Sea, and the striking Church of Saint Mary of the Assumption with its Middle Eastern dome, decorated in dazzling yellow, white and black tiles.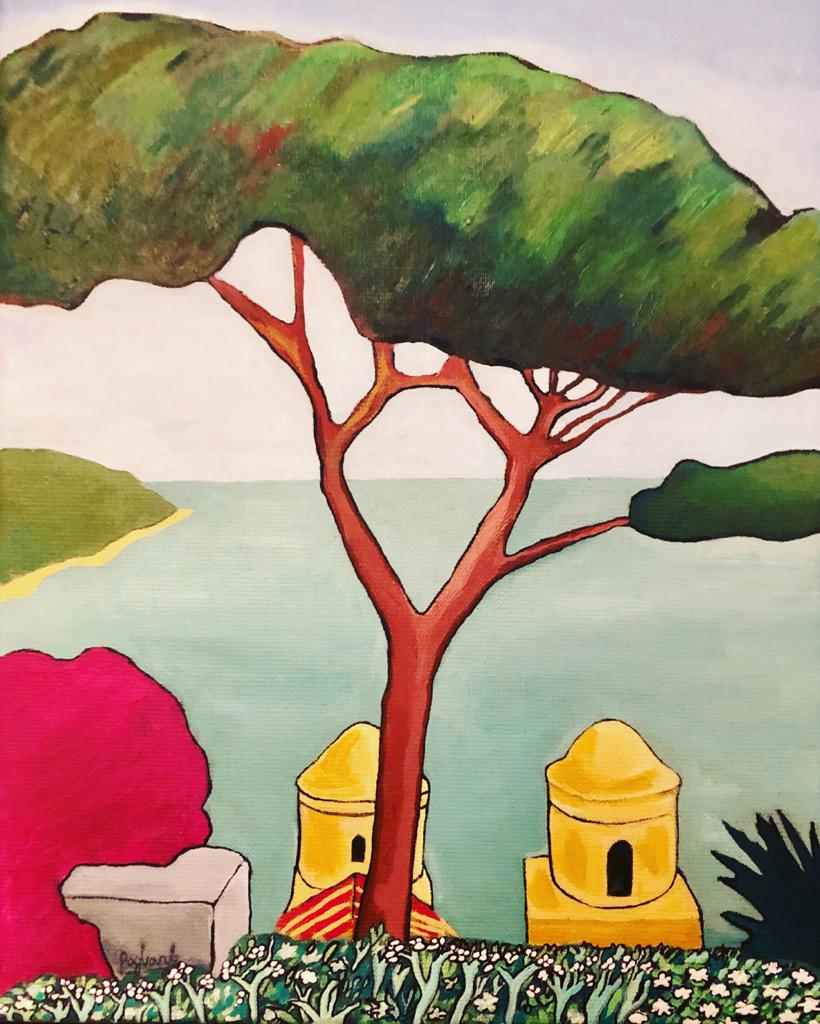 The Amalfi Coast is a place steeped in literary history, of which Pagliarulo – who studied American Literature at Cambridge University – is well aware. It has inspired writers including E. M. Forster, D. H. Lawrence, and John Steinbeck, who wrote:
"Positano bites deep. It is a dream place that isn't quite real when you are there and becomes beckoningly real after you have gone".
Playing on the notion of myth and dreams, Pagliarulo's cast of characters include fauns and satyrs, who herald the viewer.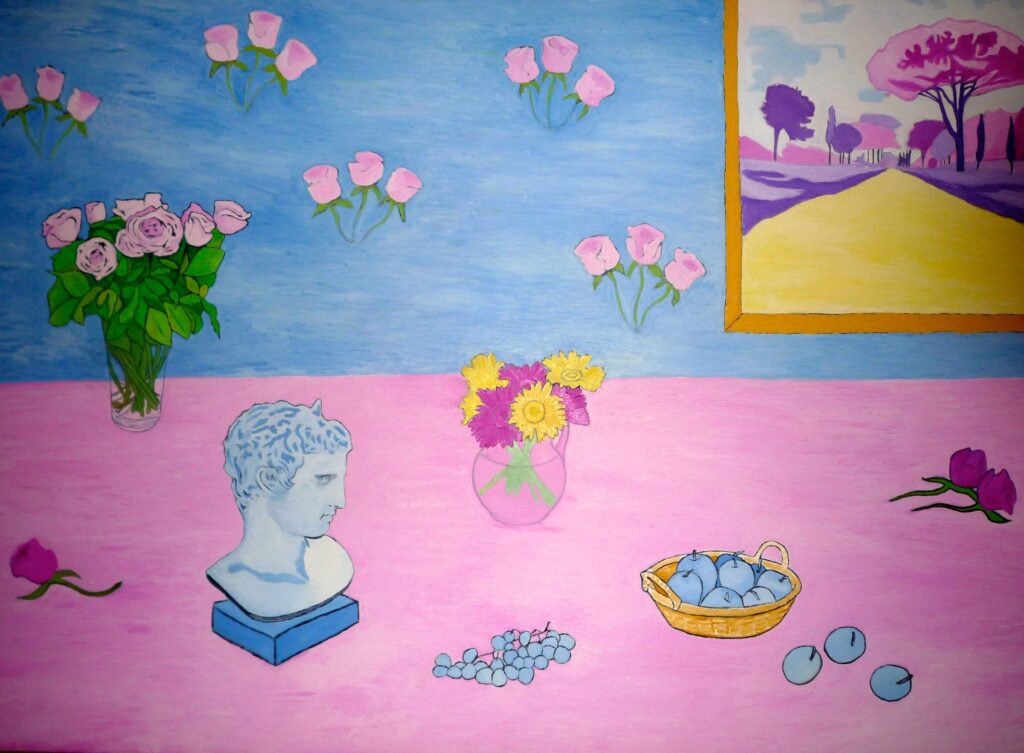 The artist also creates a dream-like atmosphere through his enchanting and unconventional use of colour. In works such as 'Ravello, Amalfi' trees are painted purple, with complementary yellow foliage. In others, pathways appear in deep magenta. There's a sublime simplicity to his flat blocks of Matisse-like colour, which cast a magical spell over Italy. As the artist Paul Richards comments:
"Roberto's paintings are both beautiful and intriguing, and that mystery is at the heart of their reality".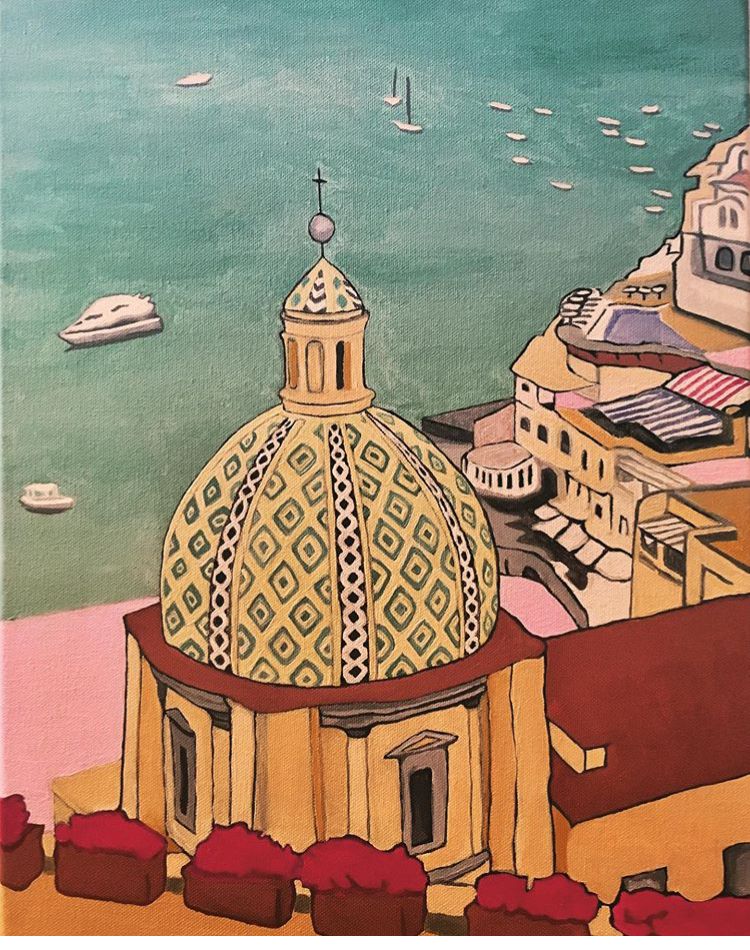 Pagliarulo, whose mother is an actress, also frames each scene from cinematic vantage points. There is a film-like quality to the wide views of works such as 'Amalfi Coast, view from Positano'. In other paintings, like 'Italian Triptych', he playfully frames a painting within a painting. Throughout his work, Pagliarulo foregrounds symbolic props – apples, roses and classical busts – which celebrate antiquity.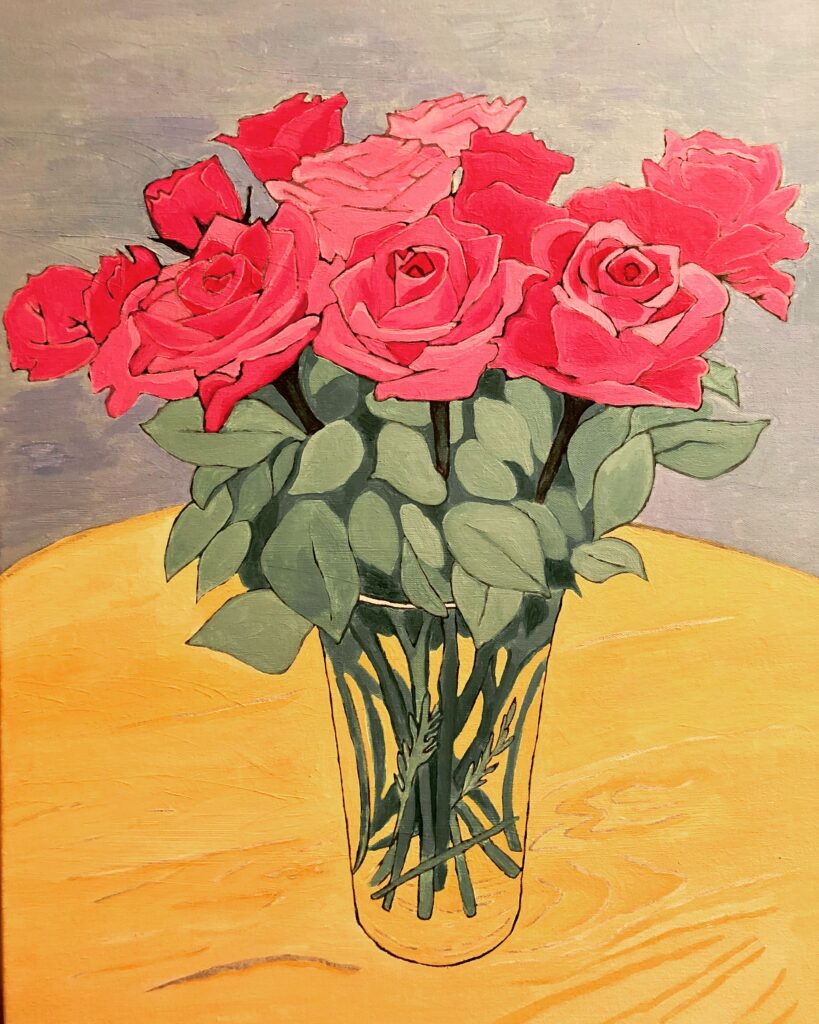 Whilst honouring Italy's mythical history, Roberto Pagliarulo pushes past tradition with his distinctly calligraphic style of painting. With his Italian landscape oil paintings, the artist leaves you dreaming of an escape to Amalfi.
Roberto Pagliarulo: An Amalfi Dream runs from 4th – 26th September, 2020 at Highgate Contemporary Art
Prices for Roberto Pagliarulo's Italian landscape oil paintings start at £1,000.
You can read my interview with Roberto here.
Ruth x