Birmingham's Frankfurt Christmas Market is here. Yes, already. But Birmingham's best Christmas events of 2019 are happening away from the Bratwurst stalls. You can find the real magic of the city in its cultural offer. Local galleries, theatres and heritage sites have some great events, from carol concerts to pantomimes and wreath making workshops. And I recommend local art and craft markets for the best Christmas gifts.
So, here are 12 days of Birmingham's best Christmas events. Finish off 2019 with festive fun and culture.
Scroll down for Santa.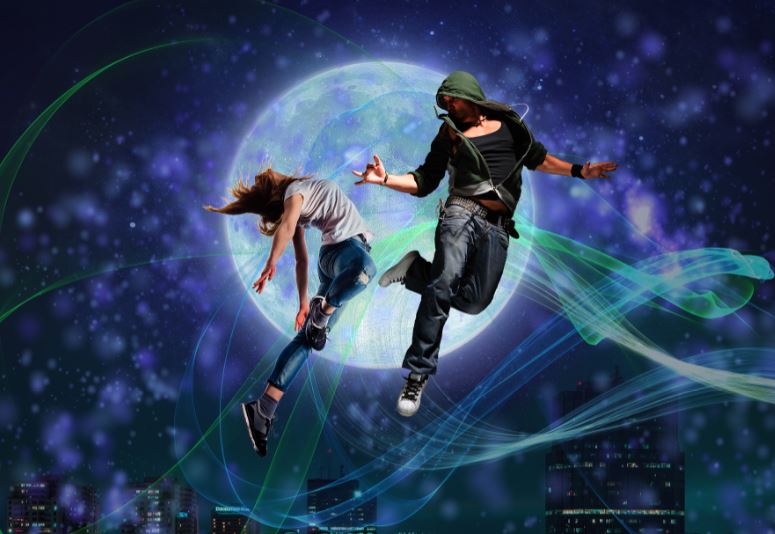 1. Peter Pan Panto at Birmingham REP
Saturday 30 November – Sunday 19 January
Following last year's acclaimed retelling of The Wizard Of Oz, Director Liam Steel brings the classic Peter Pan story into the twenty-first century with a new version set to make audiences fall in love with the family favourite all over again.
Wendy and her little brothers are feeling lost. Separated from their mother, they've been sent to live in a flat high up above the city. Then one night, a remarkable flying boy arrives offering her an escape.
The boy's name is Peter Pan and he invites Wendy and her brothers to fly away with him to a magical world beyond their urban reality. A world of mischievous Lost Children and boundless dreams called Neverland.
But there's danger lurking – it's also a place of malicious mermaids, feisty fairies and the devious Captain Hook, who is plotting on Skull Island with a band of fearsome pirates. Can Wendy defeat them to save her new-found friends?
Tickets from £15. Book here.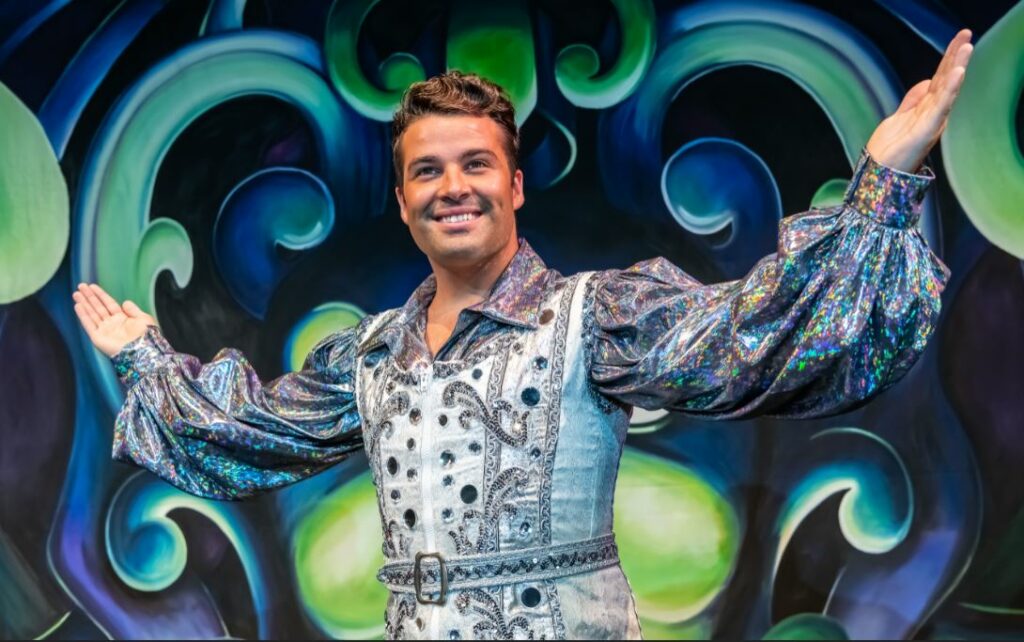 2. Snow White and the Seven Dwarfs Panto at Birmingham Hippodrome
Saturday 21 December 2019 – Sunday 2 February 2020
The cast of this fairest panto in the land is quite spectacular. It will feature Lesley Joseph as the Wicked Queen, Matt Slack as Muddles, Joe McElderry asThe Spirit in the Mirror, Faye Brookes asSnow White, Doreen Tipton asThe Lady in Waiting, Andrew Ryan as Nanny Annie Aspirin and Jac Yarrow as The Prince.
Street dance troupe Flawless play The Wicked Queen's Men. They rose to fame having competed in the third series of ITV's Britain's Got Talent and have been a mainstay of the hip-hop dance scene for the last decade.
Expect stunning costumes and sets, along with outstanding special effects direct from the sold-out London Palladium production in 2018
Tickets from £17. Book here.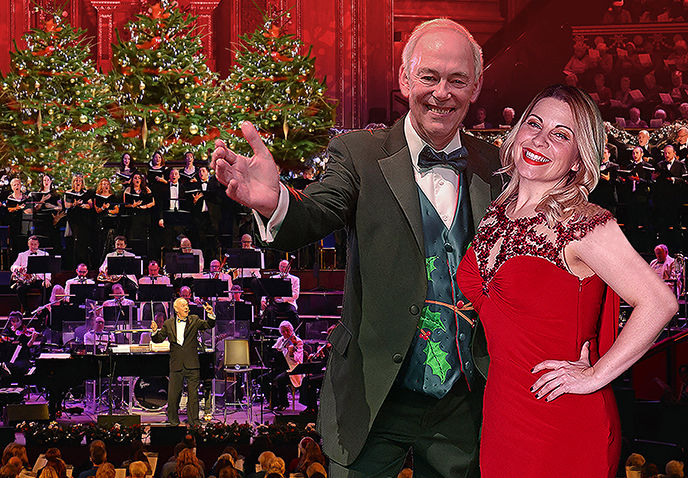 3. Christmas Carol Sing Along at THSH
Monday 23 December at 2:30pm
This festive favourite has been raising the roof for over 20 years.
Sing your heart out as irrepressible showman Jonathan Cohen returns to lead you through another fun-filled jamboree of his most-loved carols and all-time Christmas hits. Hark! The herald angels sing!
Tickets from £16.50. Book here.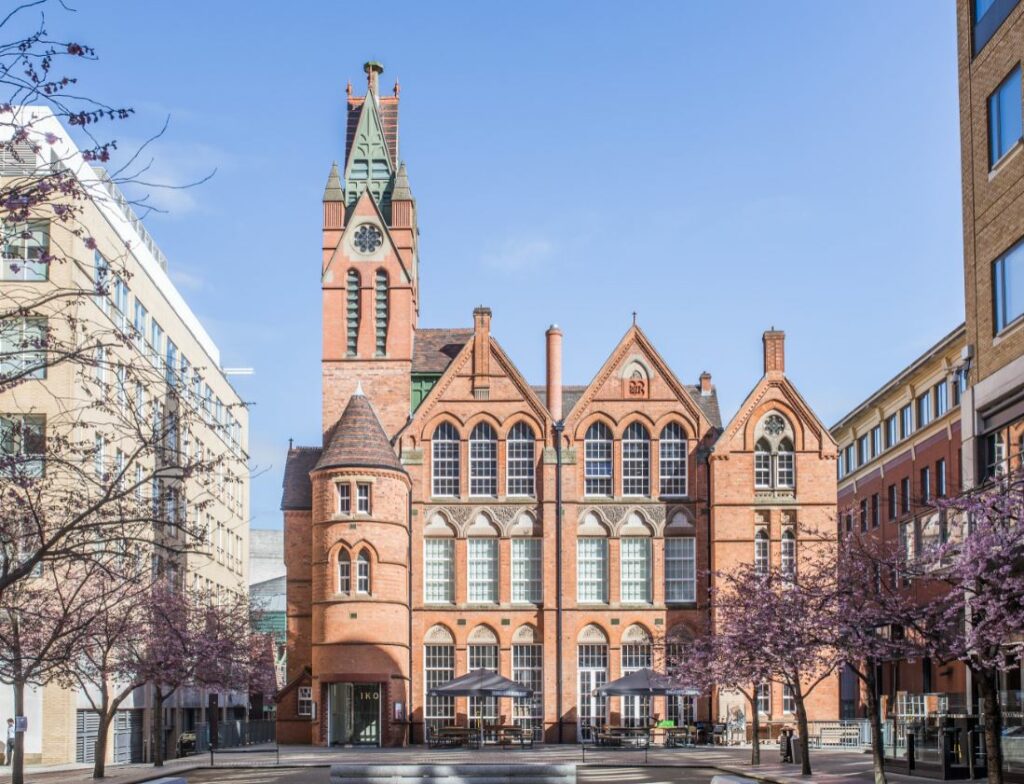 4. Winter Craft Market at Ikon
Thursday 12 December 2019 from 5.30pm — 8.30pm
Ikon's annual Winter Craft Market showcases gifts from specially selected artists, designers and contemporary crafters from across the West Midlands. With a late-night opening of Ikon's exhibitions and exclusive craft demonstrations, visitors can enjoy a night of creative festivities whilst browsing stalls from independent makers.
Free to attend.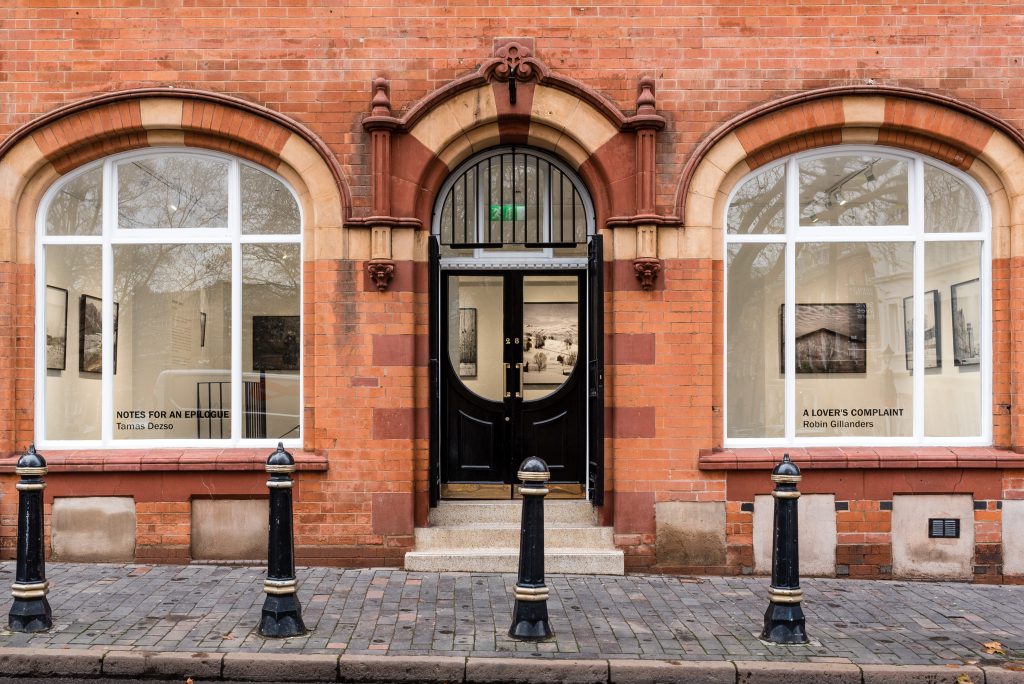 5. Jewellery Quarter Open Studios
Saturday 23rd and Sunday 24th November
Buy beautiful handmade Christmas gifts directly from Birmingham's designers and makers in the Jewellery Quarter. Picks from prints, jewellery, cards, textiles and more. As you explore hidden studios in this historic part of Brum, you can also stop off at JQ bars along the way. What a perfect weekend!
Free to attend. More info here.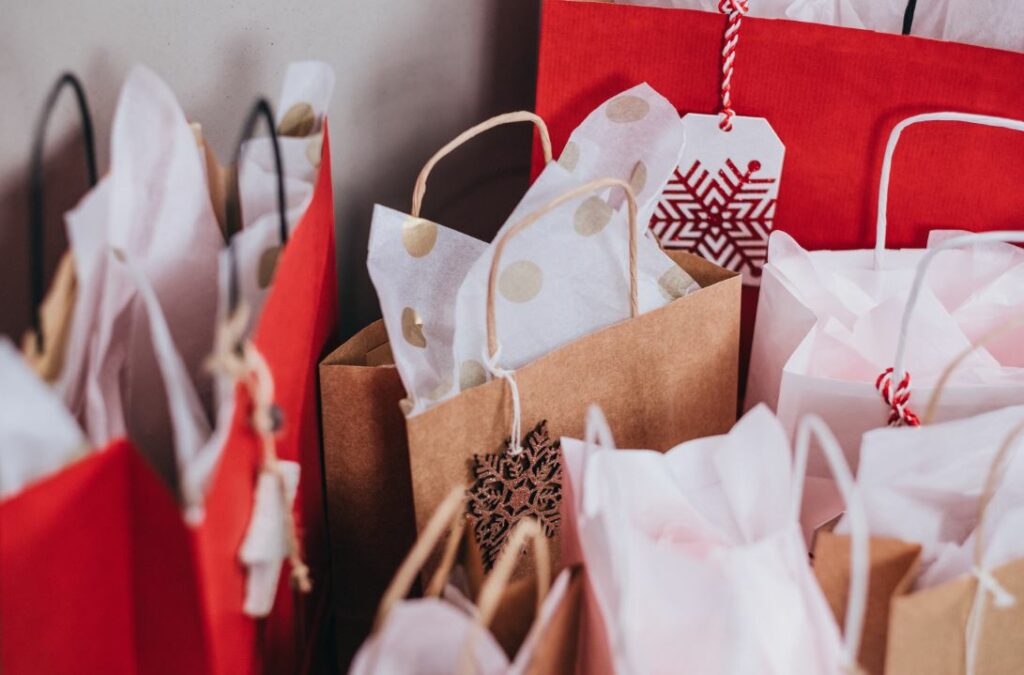 6. Christmas Art Market at MAC
Saturday 30th November – Sunday 8th December
This is the perfect opportunity to buy Christmas presents and treats directly from talented designer makers from Birmingham, the West Midlands and beyond. Expect jewellery, textiles, woodwork, stationery, gifts and cards in the city's top Christmas craft destination.
Free to attend. Sat 30 November & Sun 1 December, Sat 7 & Sun 8 December from 11am – 5pm. Public spaces and First Floor Gallery.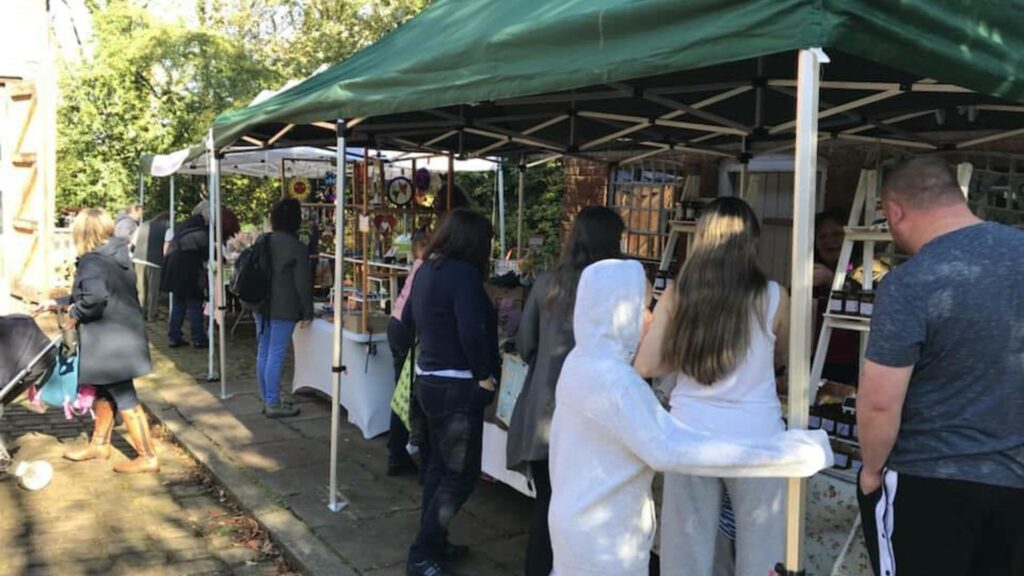 7. Christmas Craft Fair at Sarehole Mill
Sunday 1st December, from 11am – 4pm
Enjoy this day-long Christmas Craft Fair at Sarehole Mill. At this famous heritage site, which inspired Tolkien, you can find a great variety of crafts, vintage and handmade goods on sale for some truly unique gifts this Christmas.
During the fair entrance to the grounds and the craft fair are free.
Free to attend. More info here.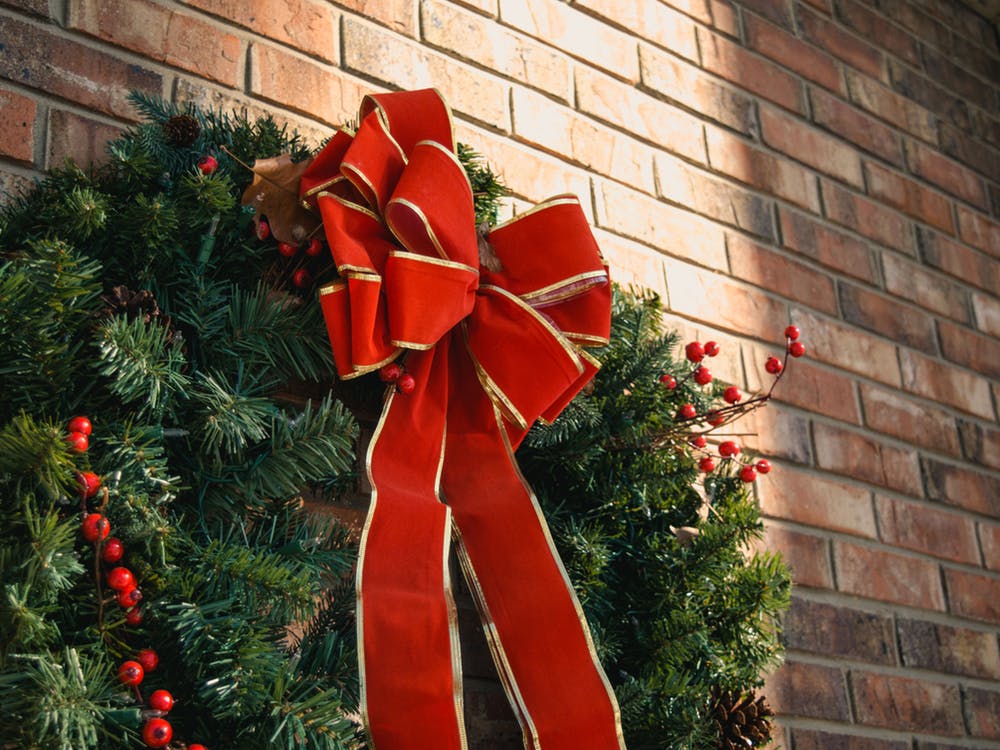 8. Festive Wreath Workshop at Highbury Hall
Sunday 8th December, 2pm – 3:30pm
Why not spend an afternoon of making your own Christmas wreath? On arrival you will be served a late light bite lunch of soup and a sandwich with mulled wine, tea or coffee. You will then get to work and spend a couple of hours making your very own personalised wreath to take home with you. You can then relax after working hard showing off your craft skills and enjoy some festive sweet delights with tea or coffee.
£41.95 per person. Book here.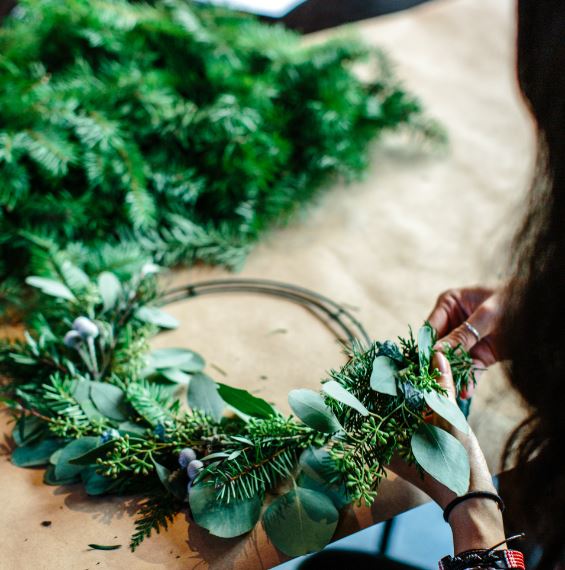 9. Wreath Making Workshop at The Crafts Collective in the JQ
Saturday 30th November 3pm – 5pm
Join the Jewellery Quarter's Crafts Collective to make your very own bespoke wreath, using a range of carefully selected decorations and foliage. The workshop includes festive refreshments throughout. Merry making!
£40 per person. Book here.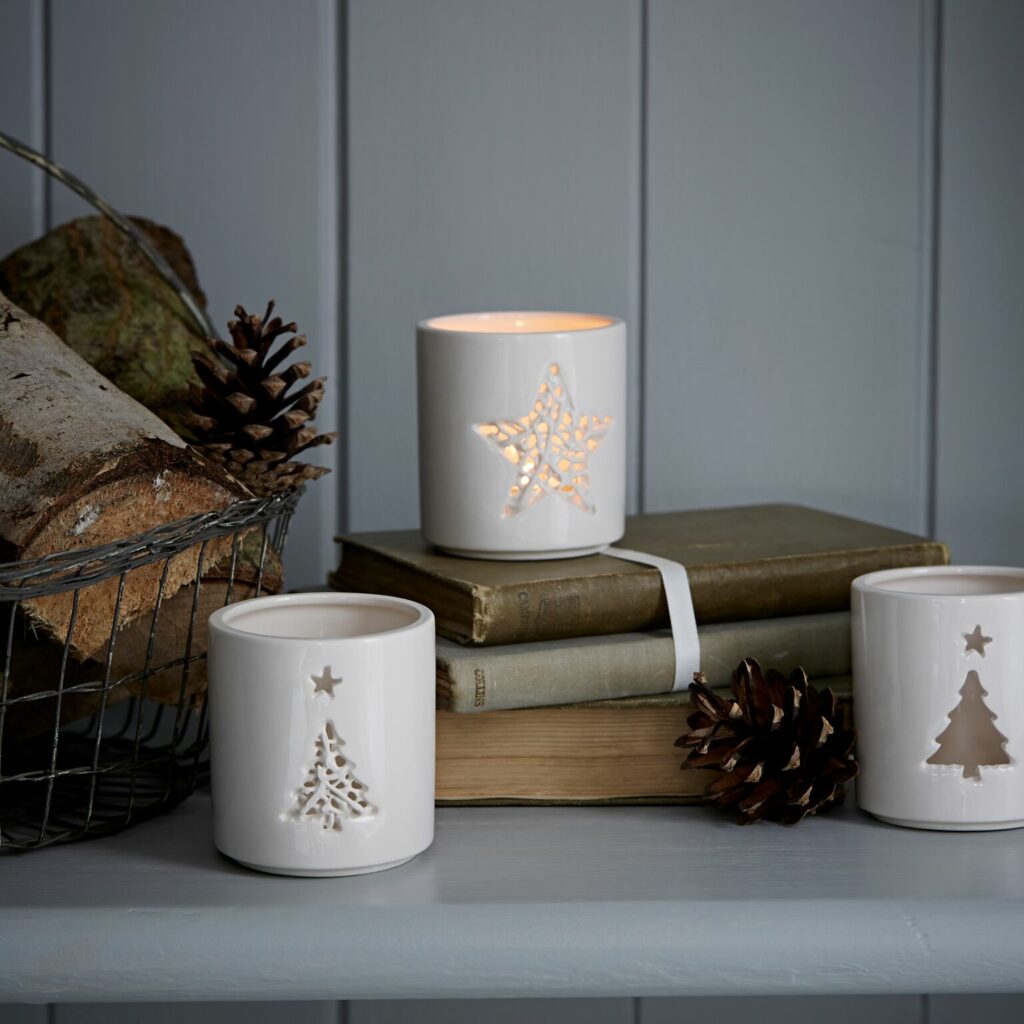 10. Craft Sale & Late Night Opening at RBSA Gallery
Late Night Opening on Friday 8th November, from 5pm – 8pm
After work, head to the Jewellery Quarter to explore the RBSA's craft sale with independent designer-makers. Browse the gallery after-hours and find unique gifts, artworks and prints for sale. A perfect opportunity to get ahead on your Christmas shopping. Enjoy with a free drink.
The craft exhibition continues until lunchtime on Christmas Eve, so don't worry if you miss this evening!
Free to attend. More info here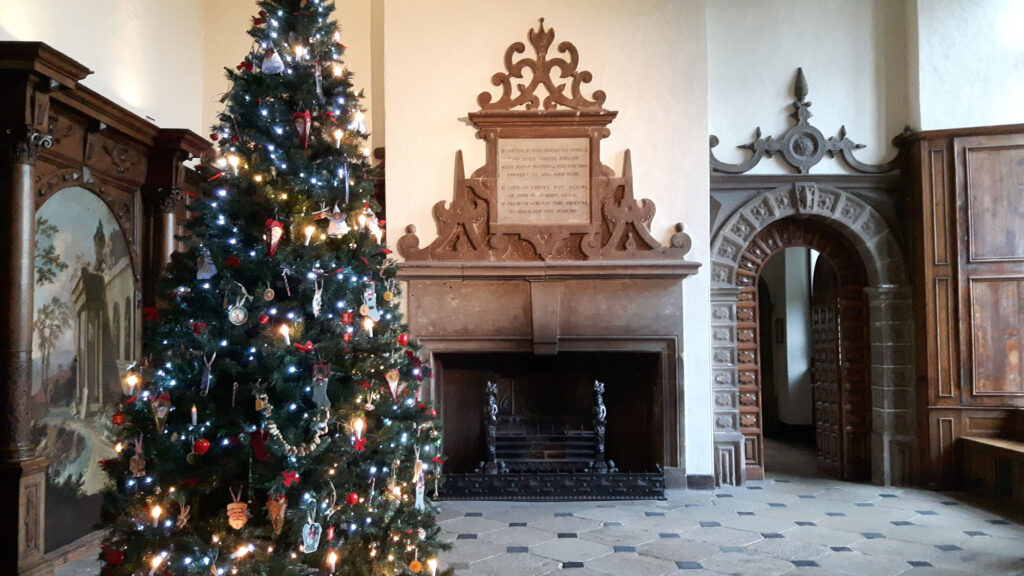 11. Fairy Tale Christmas at Aston Hall
Saturday 14th and Sunday 15th December
Once upon a time, in a festive land, far far away, there stood a grand old mansion filled with the magic of Christmas. Join in the festivities as Aston Hall takes inspiration from fairy tales and pantomimes. Explore the grand Hall and encounter some of your favourite fictional characters. See the Hall bedecked for yuletide, warm yourself by the roaring fire, and celebrate the festive season.
Entry times: 2pm, 2.30pm, 3pm, 3.30pm, 4pm, 4.30pm, 5pm, 5.30pm and 6pm.
Ticket prices: adults £12.00, Children £6.00. Book here. Or phone 0121 348 8263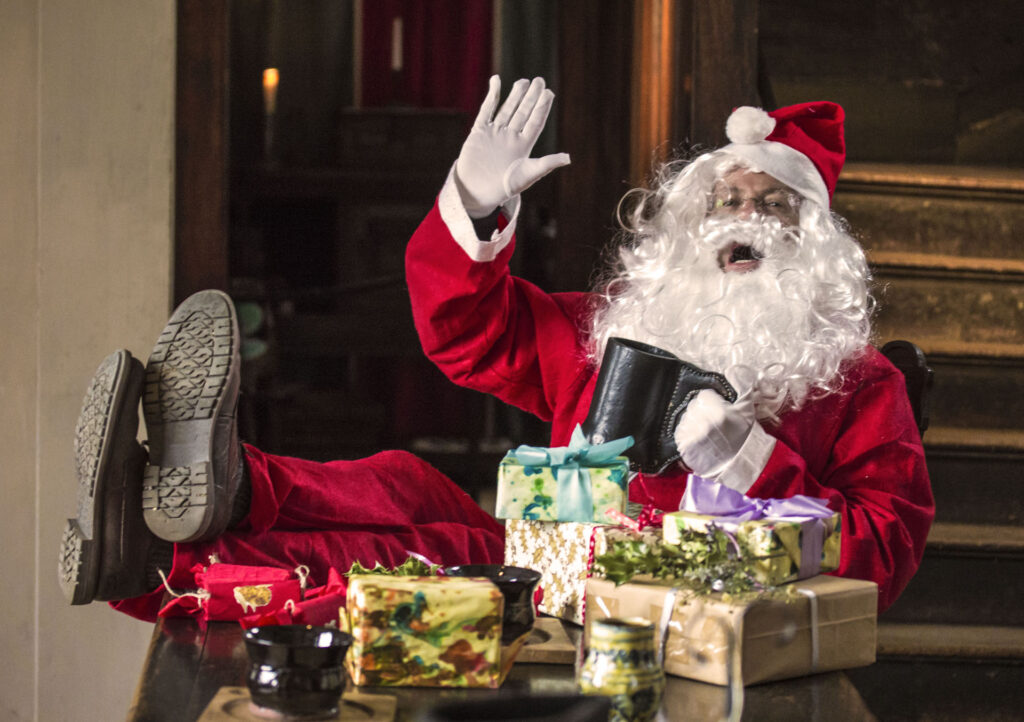 12. Meet Father Christmas at Blakesley Hall
Saturday 14th and Sunday 15th December
Is it Christmas without Santa? Meet Father Christmas in the Great Hall and see beautiful Blakesley dressed for Christmas!
Meet Santa times: 11am, 12noon, 2.00pm & 3.00pm
Book tickets here or call 0121 348 8263
Merry Christmas!
Ruth x