Are there any LEGO sets for adults? Absolutely. In fact, LEGO are on a mission to reduce anxiety and stress among adults, and are now creating more sets for the growing adult market. The Danish toymaker has some incredible designs, from architecture kits to film fan sets. Specifically made for over 16s, they come with thousands of pieces. I've rounded up some of the best LEGO sets for adults, including the biggest and most complex sets, in case you want a challenge!
While they don't come cheap, did you know that LEGO sets are a better investment than gold? 

The Star Wars LEGO collection includes some of the most complex LEGO sets for adults. Amongst them is the Millennium Falcon building kit. It's one of the biggest LEGO sets around. It has an impressive 7541 pieces and comes with a 470 page manual. Rob Sterlini (pictured above) took 3 DAYS to build it.
Kudos, Rob.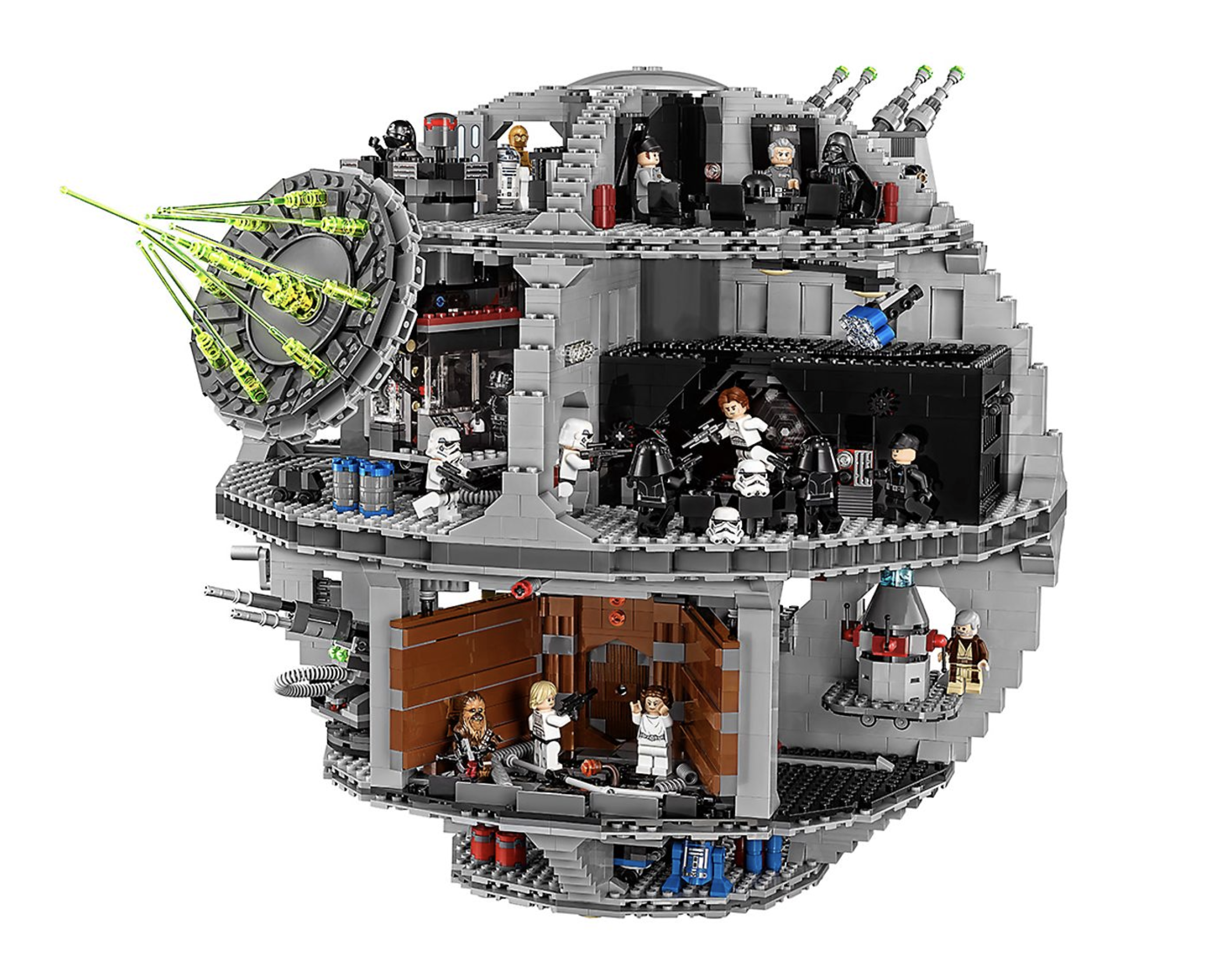 The Death Star comes with over 4,000 pieces. It includes a super laser control room, Imperial conference chamber, hangar bay and movable turbo laser towers. This fantastic set also includes 23 iconic mini figures and 2 Droids to ensure HOURS of Star Wars battle fun.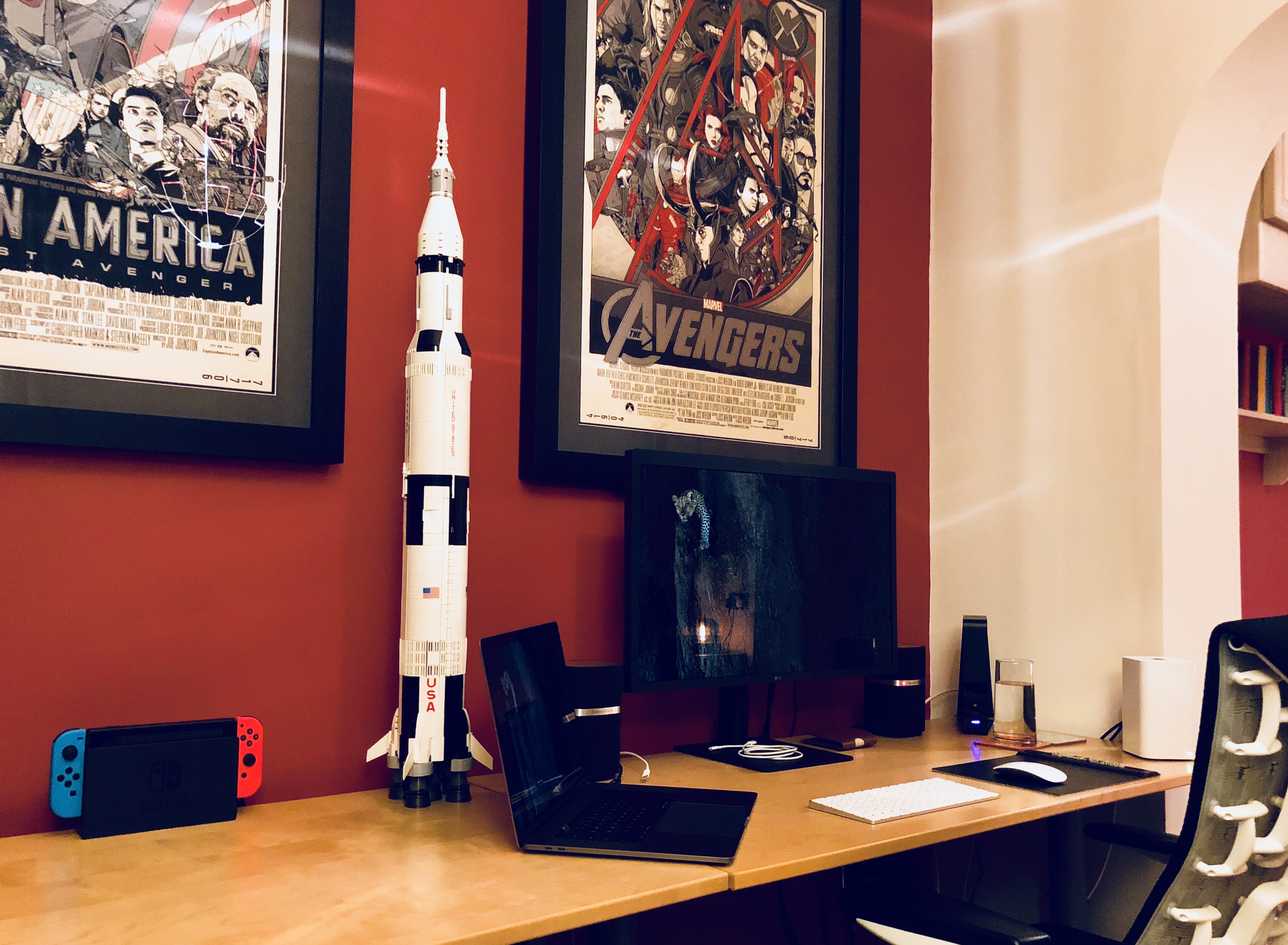 Build one of the most iconic space ships of the 20th century. Apollo 11 launched in 1969 and you get exactly 1969 pieces to build with. Nice touch, LEGO. Once built, NASA LEGO sets also make great collector's items for display at home or in the office – if you dare.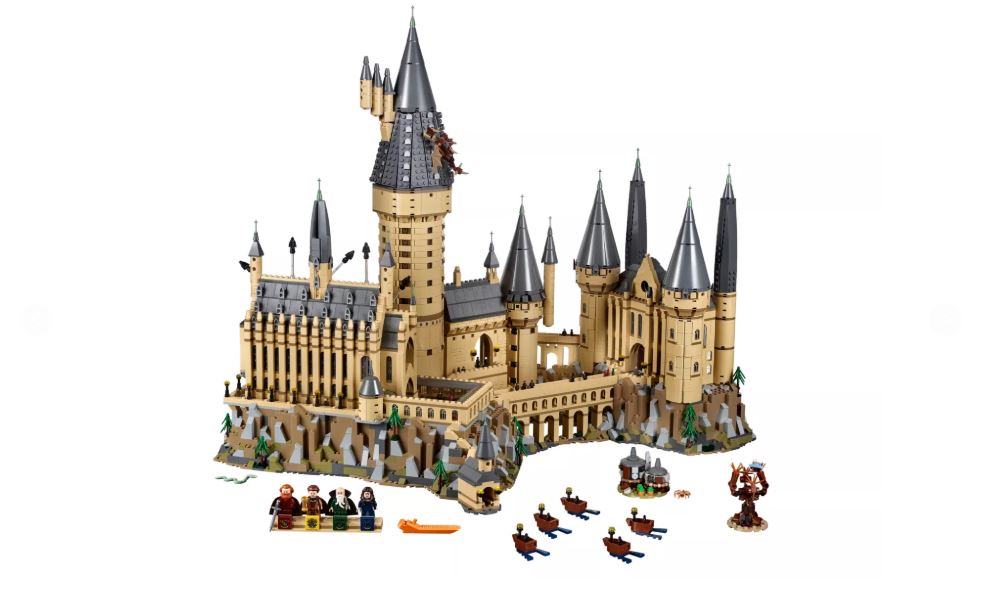 Harry Potter LEGO sets are some of the most popular (especially for Potter fans like me). The LEGO Hogwarts Castle comes with over 6,000 pieces and 30 characters. The detail is pretty special, including stained glass window effects, towers, turrets, secret passageways, a moving staircase, Hagrid's hut and the Whomping Willow. Buildable pumpkins and Aragog the Spider even come included.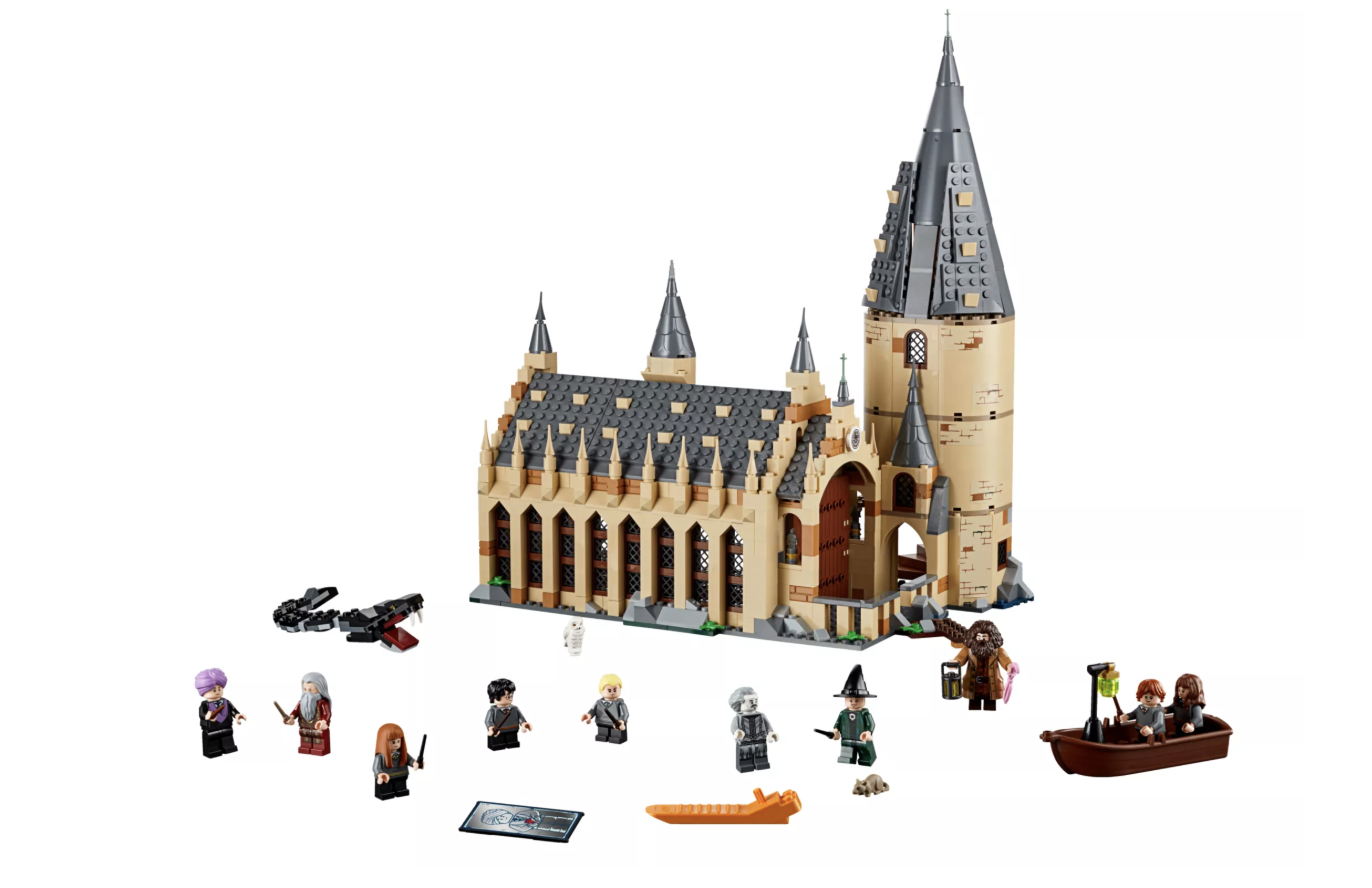 Want more Potter LEGO? Hogwarts Great Hall comes with house banners, a tower with a movable spiral staircase, the potions room and a turret featuring the Mirror of Erised. Hedwig also comes with it. 800 pieces.
6.

The Simpsons House

(Check on Amazon re-seller market)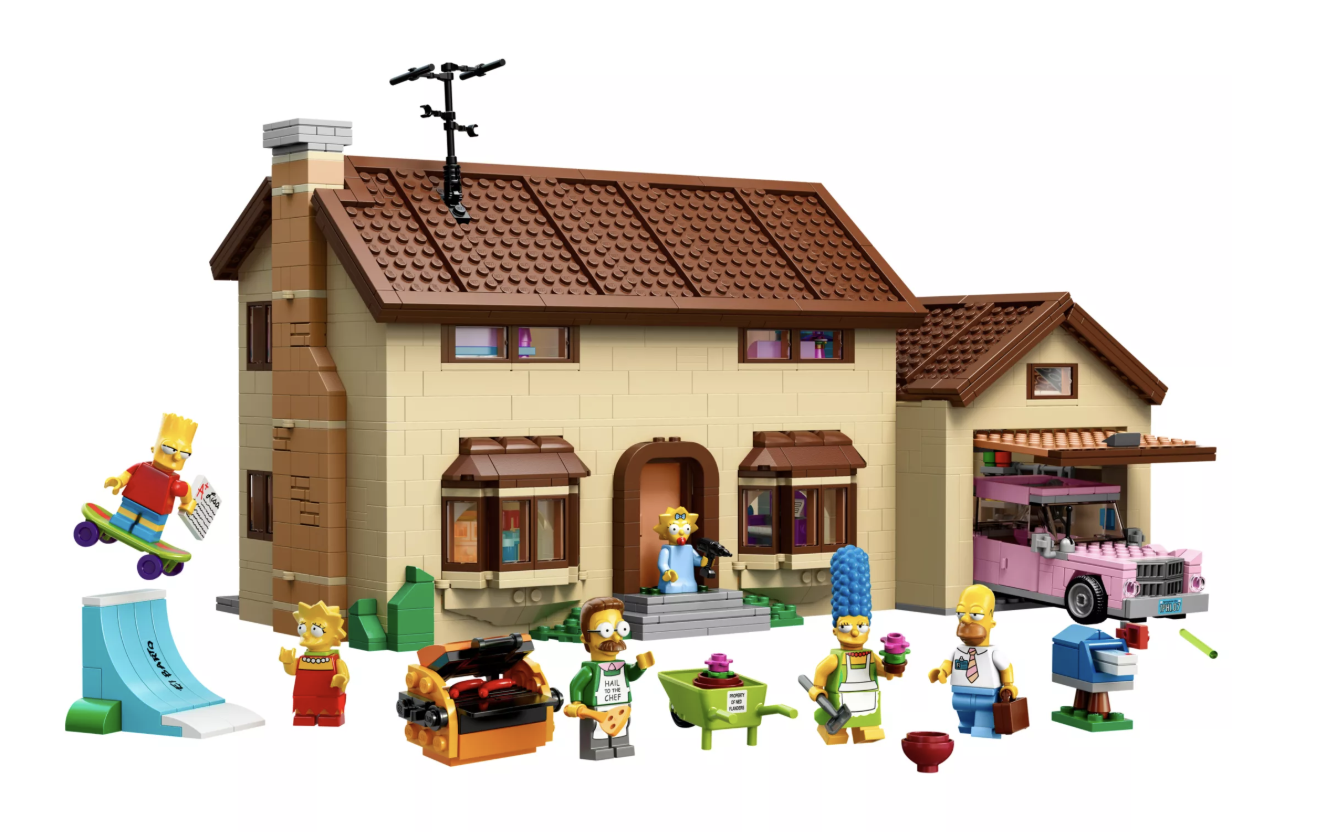 Build The Simpsons House! Taken right out of Springfield, this amazing model is crammed with tons of LEGO brick detail. Lift off the roof and open up the house to discover Homer and Marge's big family bedroom including bed and Maggie's crib, Bart's room with his skateboard and Krusty the Clown poster, Lisa's room with her favorite books, jazz poster and more. Step outside onto the terrace and you'll find loads of cool items, including a grill, wheelbarrow and air conditioning unit with 'Property of Ned Flanders' decoration, sausages, 2 garden loungers, flowerpots, a shovel, 2 fruit cocktail glasses, Lisa's camera, Bart's skateboard ramp with 'El Barto' graffiti and an antenna on the roof. 2500 pieces.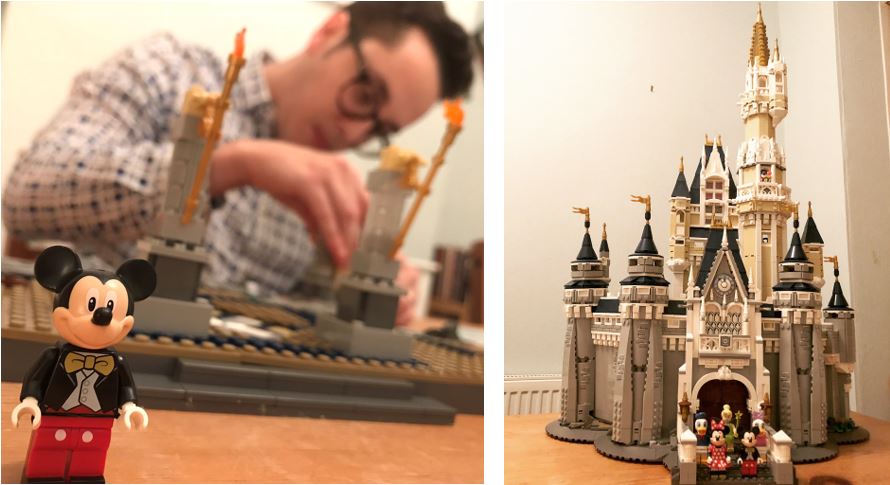 This Disney Castle is just magic. It's based on the Cinderella Castle from Walt Disney Resort, and comes with a stone bridge, ornate balconies, spired towers, mosaic floor tiling, chandelier, suits of armor, shield-decorated walls, grandfather clock, floor-standing vase with buildable flower elements, and a magic carpet. Beautiful! 4,000 pieces.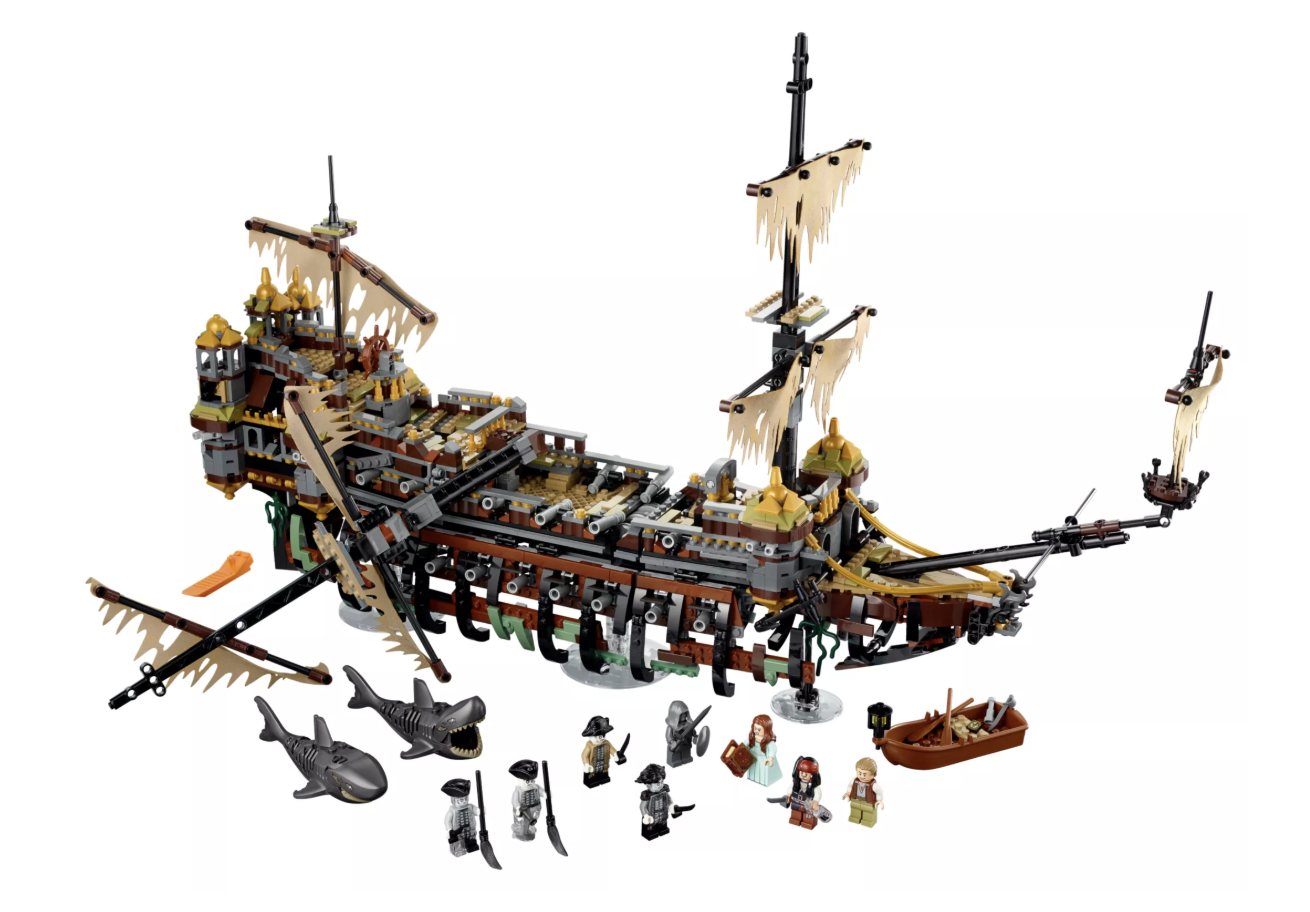 Bring the magic of Disney's Pirates of the Caribbean to your home with this impressive replica of the Silent Mary ghost ship. This highly detailed model has over 2,200 pieces and features a skeleton hull, masts, sails, an array of weapons and much more. The integrated stand means you'll want to display it somewhere, It includes 8 figures and ghost sharks.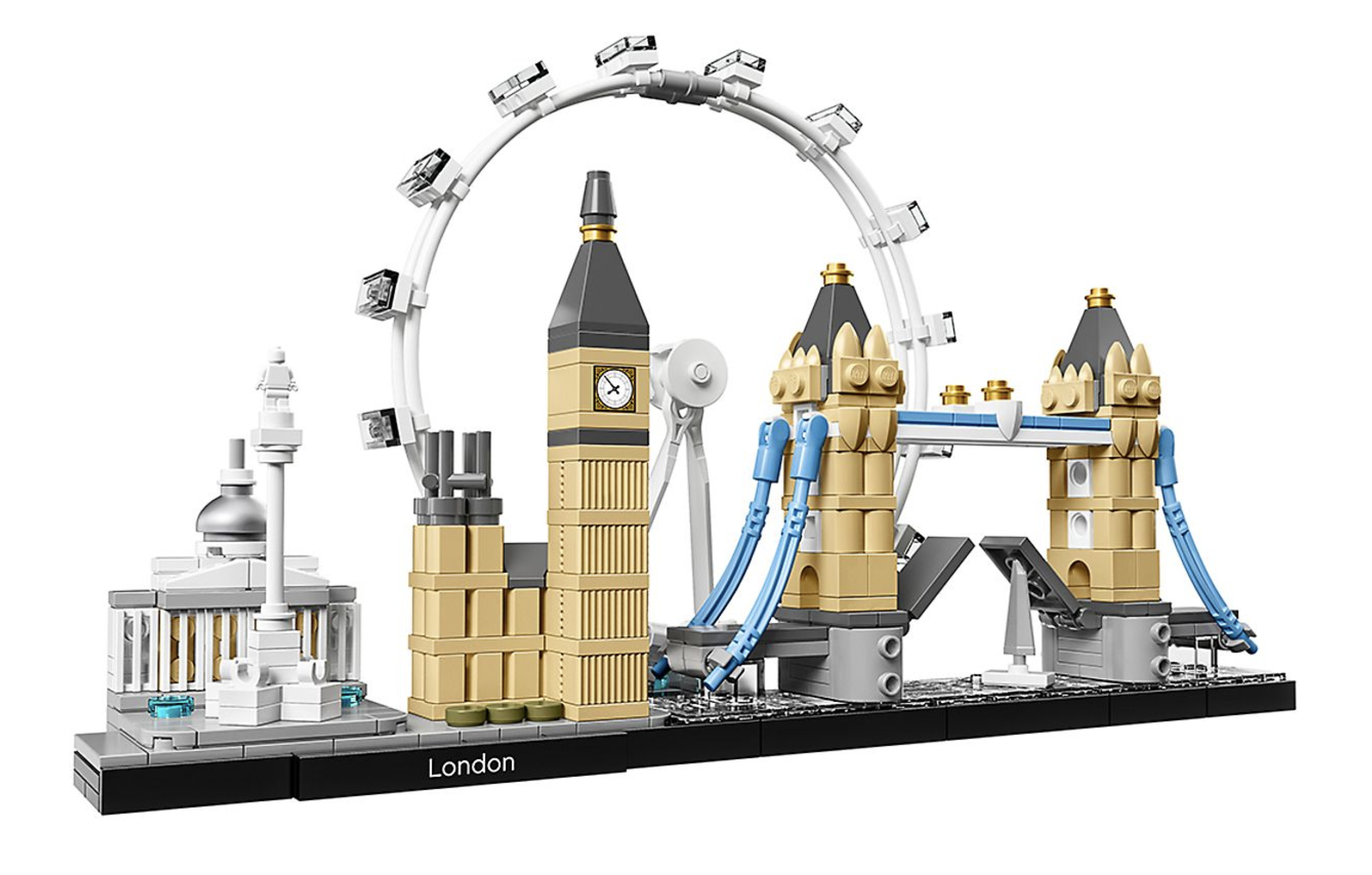 LEGO's Architecture range lets you build iconic landmarks, city skylines and your favourite destinations. Travel the world with LEGO, from London to Paris to New York. I have a soft spot for the London skyline, which features the National Gallery, Nelson's Column, London Eye, Big Ben and Tower Bridge. 468 pieces.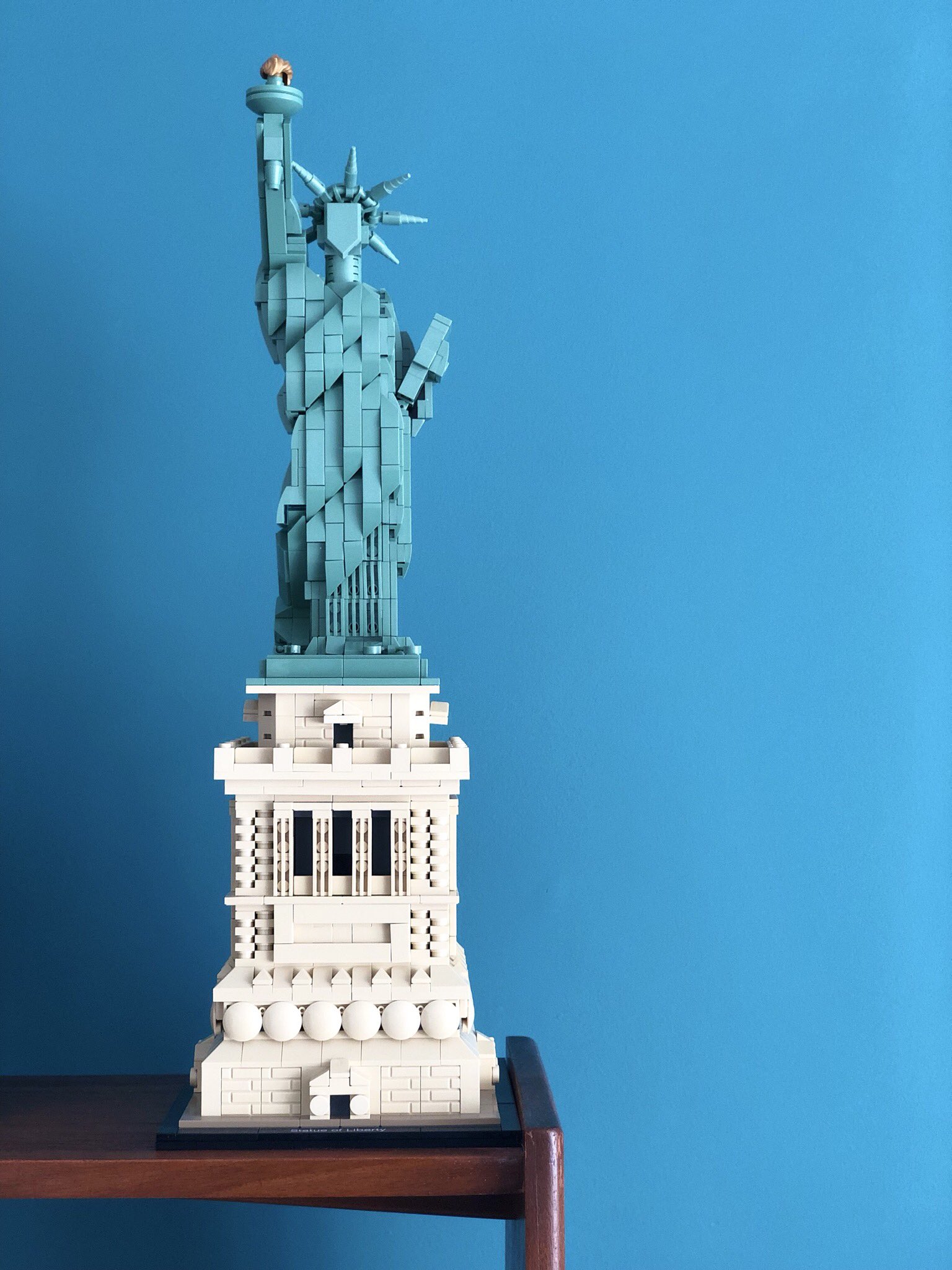 This is a LEGO kit designed to stand tall on your mantelpiece. It features an intricately detailed pedestal with shield and brick detailing, columned balconies and a Lady Liberty statue with a flowing robe, 7-ray crown, iconic tablet and golden torch. I really like the fact that the included booklet contains information about the design, architecture and history of the building. It took me 2 days to make it. 1685 pieces.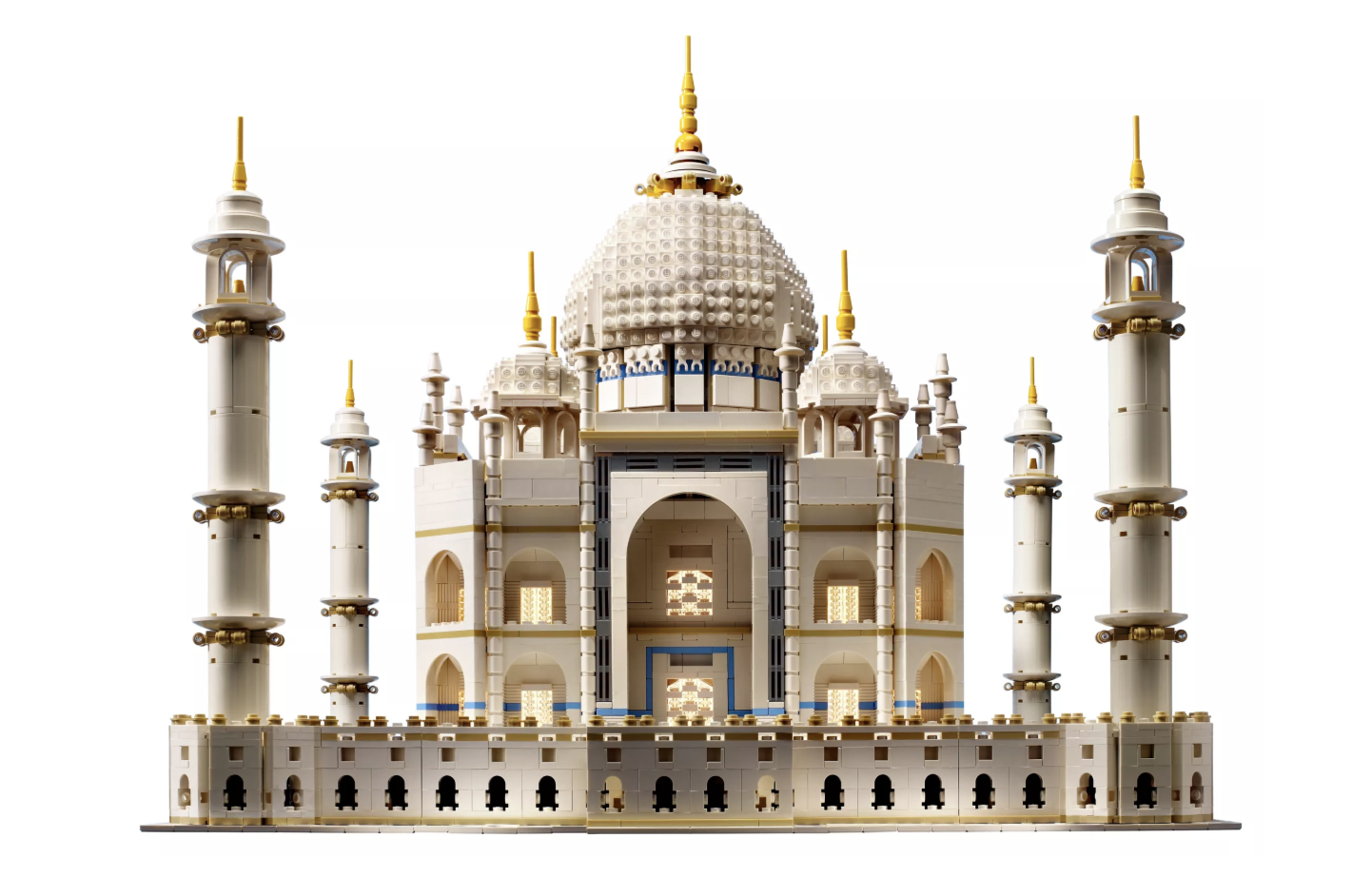 Got a spare week? You might just have enough time to re-create the Taj Mahal, with just under 6,000 pieces. I LOVE this model: it's magnificent in scale and detail. It will test your skills as a Lego building master as it's one of the largest Lego models of all times.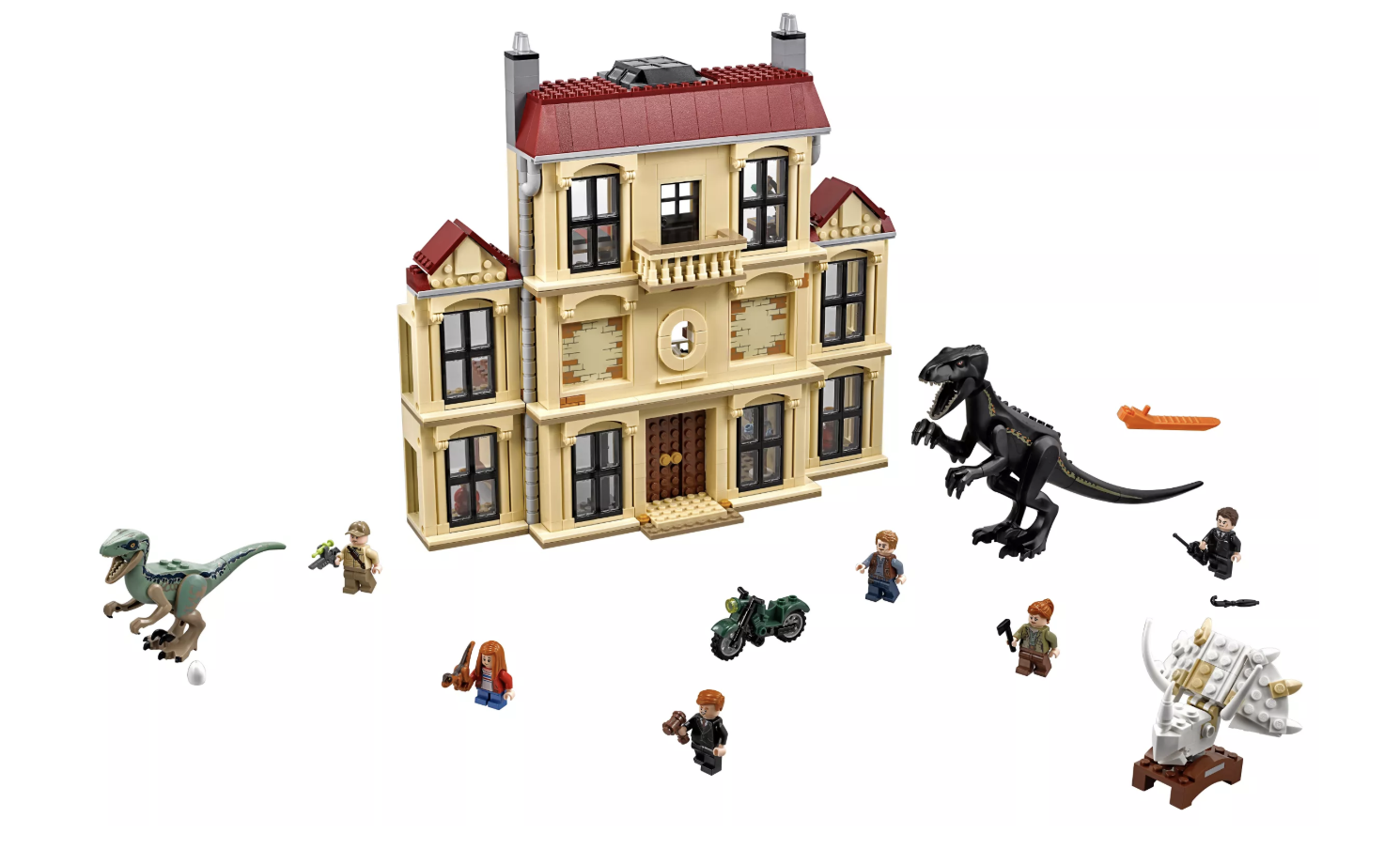 Let the dinosaurs in! The Lockwood Estate is filled with detail from the film, including a museum, laboratory, office, removable windows, collapsing roof function and dinosaur toys. Accessory elements include an auction hammer, umbrella and a dinosaur egg, plus tranquilizer gun and an axe. This one's meant for kids, but I'm still a fan. 1000 pieces.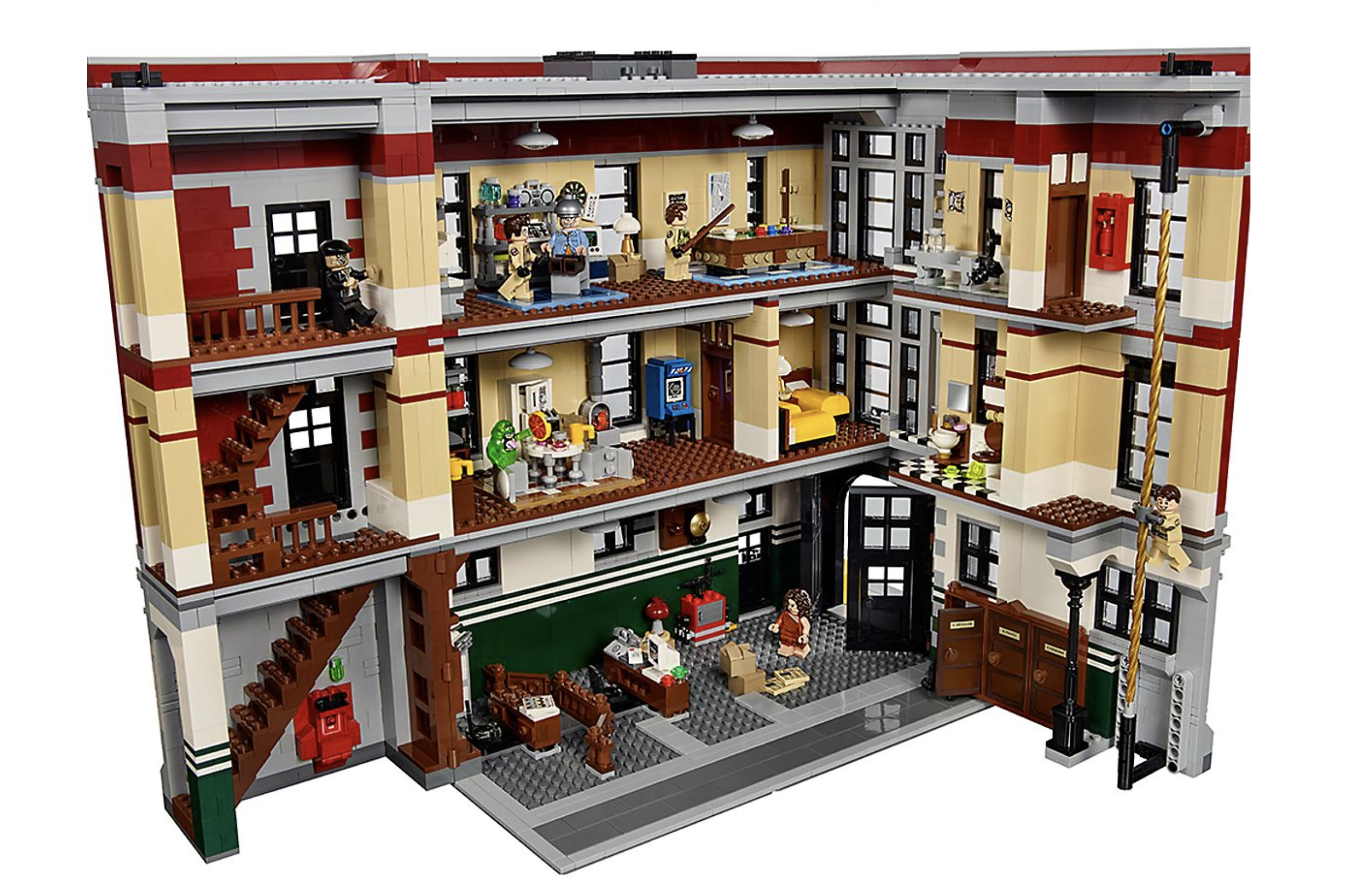 Recreate iconic Ghostbusters scenes with the amazing 3-story Firehouse Headquarters. This highly detailed model features a laboratory, containment unit, darkroom, garage bay, office area, kitchen, sleeping quarters, bathroom and recreation room. Slide the Ghostbusters down the fire pole, load up the proton packs and capture the ghosts. Includes 9 minifigures: Peter Venkman, Raymond Stantz, Egon Spengler, Winston Zeddemore, Janine Melnitz, Dana Barrett, Louis Tully, Library Ghost and a Zombie Driver. 4634 pieces.
14.

Old Fishing Store

(Check on Amazon re-seller market)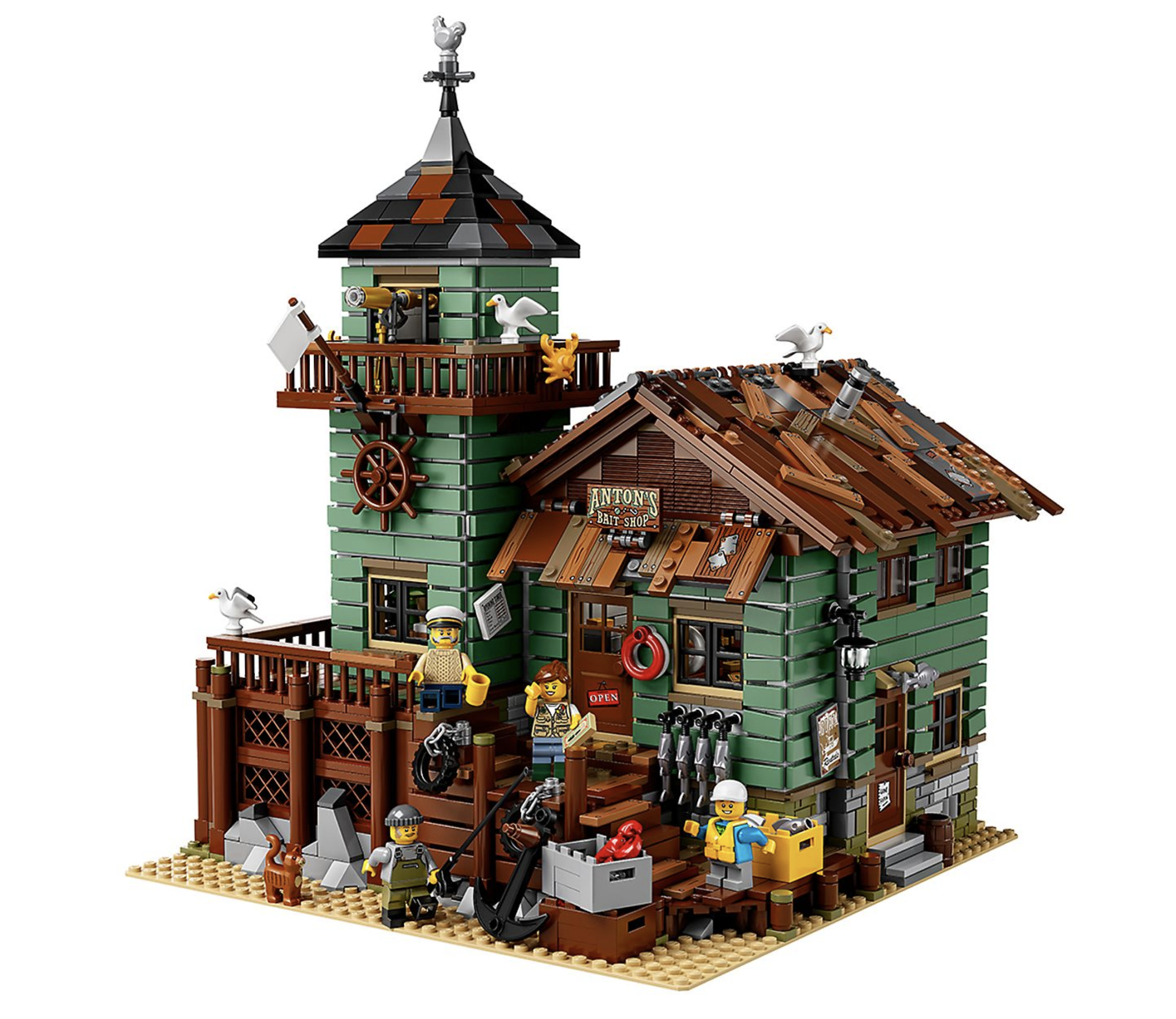 This cool set comes from the LEGO Ideas' line. LEGO fans put forward ideas for, and vote on, new designs. LEGO listen and the most popular ideas get made. Nice. With its wooden style decking, it reminds me of the Bubba Gump Shrimp Restaurant from Forest Gump.
"Anyway, like I was sayin', shrimp is the fruit of the sea. You can barbecue it, boil it, broil it, bake it, saute it. There's uh, shrimp-kabobs, shrimp creole, shrimp gumbo. Pan fried, deep fried, stir-fried. There's pineapple shrimp, lemon shrimp, coconut shrimp, pepper shrimp, shrimp soup, shrimp stew, shrimp salad, shrimp and potatoes, shrimp burger, shrimp sandwich. That- that's about it – Bubba".
2049 pieces.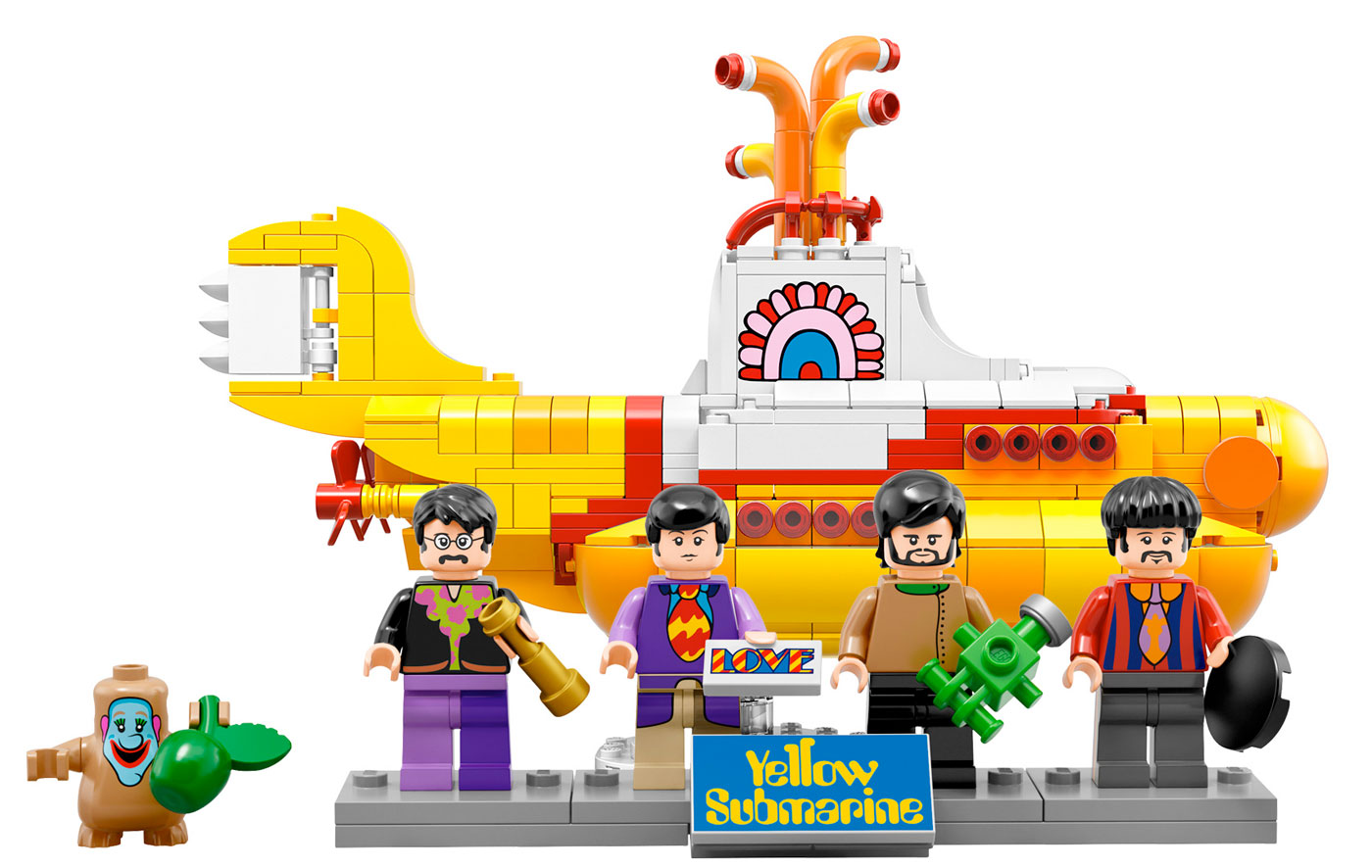 Time to get trippy with this brilliant Yellow Submarine kit. With 550 pieces, it's bright, fun, and colourful, and includes (mini figures versions of) John Lennon, Paul McCartney, George Harrison, and Ringo Starr. It comes in a psychedelic box, and is perfect for Beatles fans.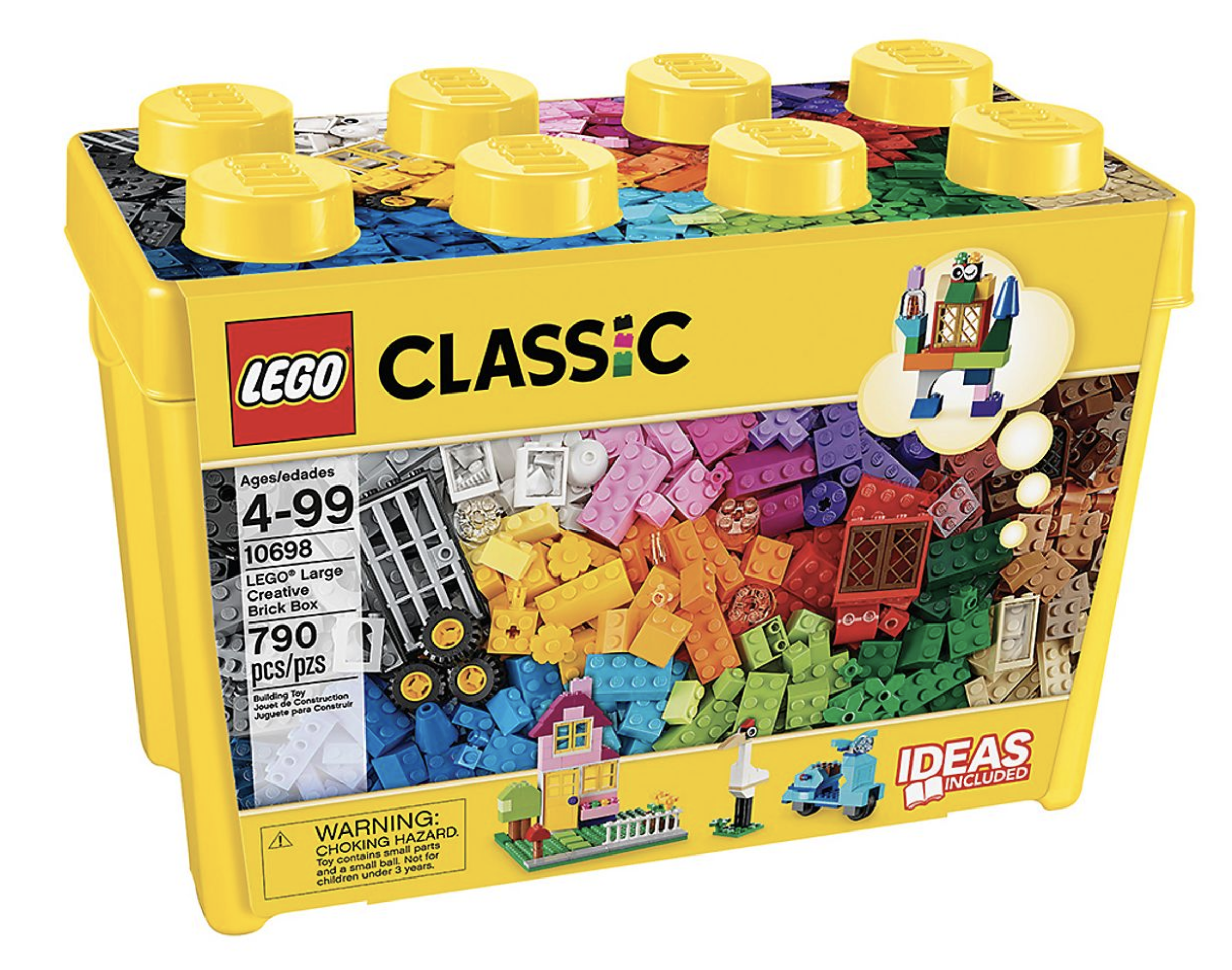 This big box of assorted LEGO bricks is best for creative types looking to recapture childhood memories and build something unique. It's a good place to start for anyone re-discovering their love of LEGO.
Need some inspiration to go with your LEGO? Check out The LEGO Ideas Book (£11.80), which has over 500 ideas to choose from.
Ruth x