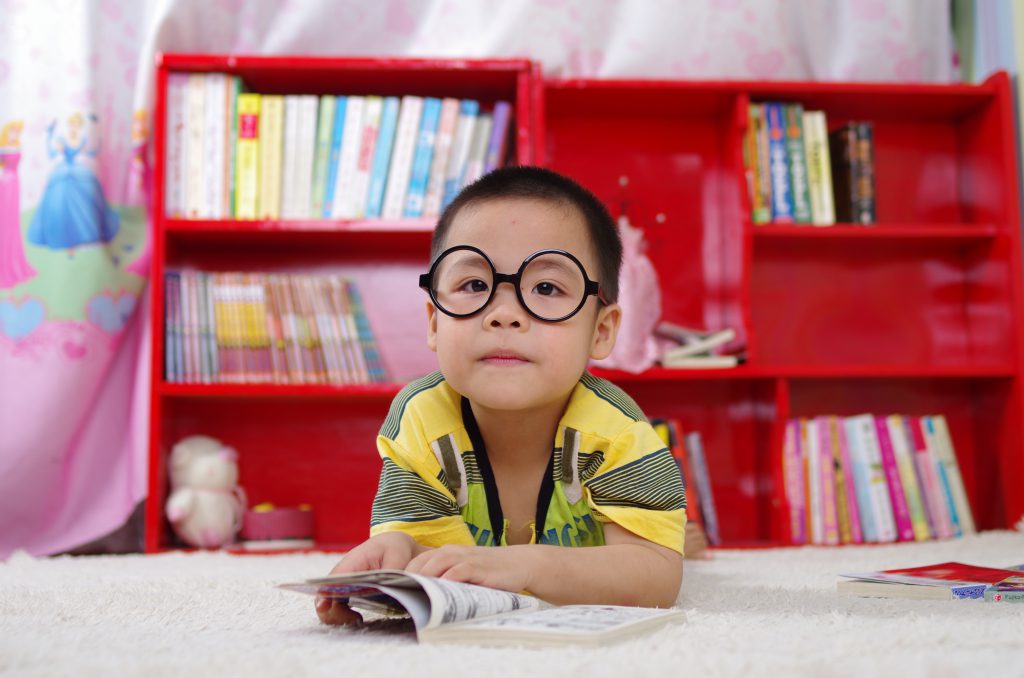 In this blog post I round up some of the best art books for children. Do you have a little artist or budding art historian in the family? Or maybe you're looking for a gift? Luckily, there are A LOT of brilliant books out there which introduce children to art and art history (it's never too early!). I know that the choice can be overwhelming. So, I've come up with 12 of the best art books for children, written and created by leading curators, art educators, artists and art historians.
I've divided the post into two parts: best books for little artists and best books for budding art historians. 
Best books for little artists
These books offer a range of creative activities for little ones. I've included a selection, from traditional colouring-in catalogues to bumper packs filled with craft ideas and Matisse-style cut outs. Miffy even makes an appearance.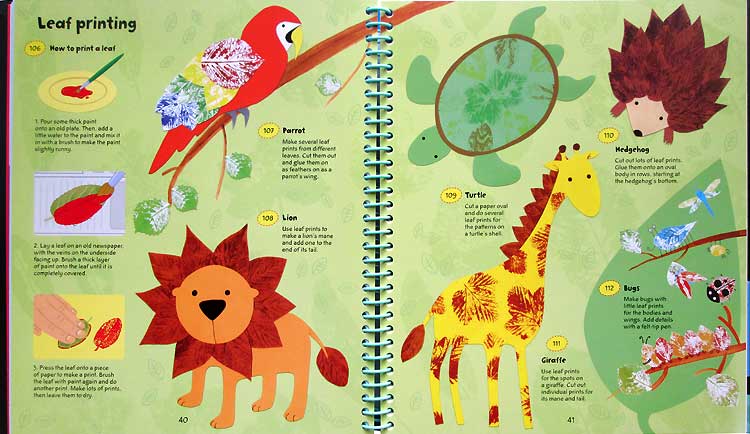 1. 365 Things to Make and Do by Usborne
This is one of the best bumper activity books for budding artists. It contains art and craft activities for every day of the year, including flag chains, fabric collages, leaf printing, spoon-people, gift tags and many more things to make, draw and paint. Each of the activities is explained with easy to follow, step-by-step instructions and colourful illustrations. Perfect for rainy days indoors.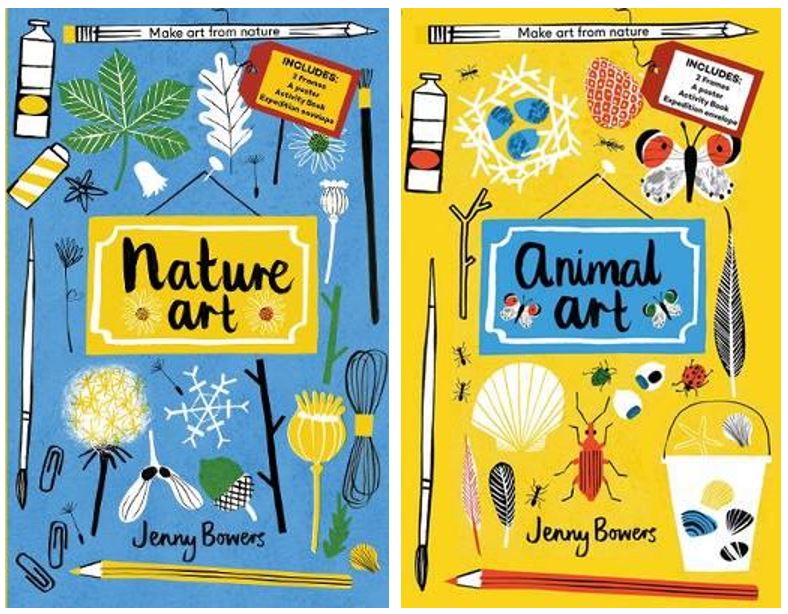 2. Little Collectors: Nature Art by Jenny Bowers
This book box is best for little eco artists and outside adventurers. Inside the box is an activity guide dedicated to making art inspired by and made from nature. It encourages children to find, observe and collect objects from flowers and blossoms to pebbles and plants. Then, to make and exhibit their own creations based on what they have found. It includes 2 foldable frames, an expedition envelope and a fold-out poster for displaying found objects. There are even ideas for activities that can be done during rainy days by looking out of the window!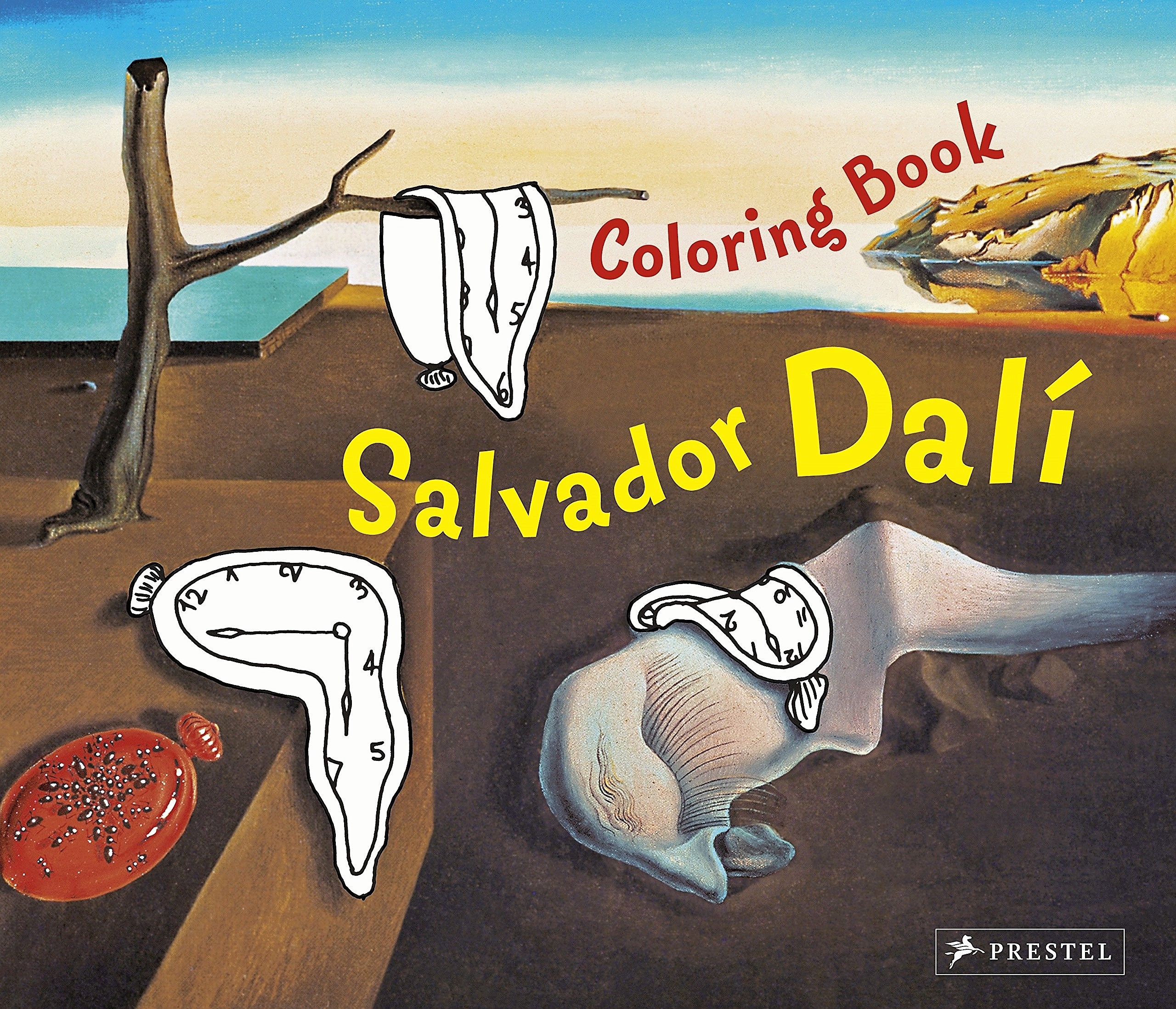 3. Salvador Dali (Colouring Book) by Prestel
This is one of a series of books which bridge art history and practical art activity. The colouring books series also includes Monet and Van Gogh. However, this is my favourite one for children because Surrealism lends itself so well to the imagination. Sections of Dali's masterpieces, such as his dripping clocks, are left uncoloured, allowing children to think about the artworks while colouring them in.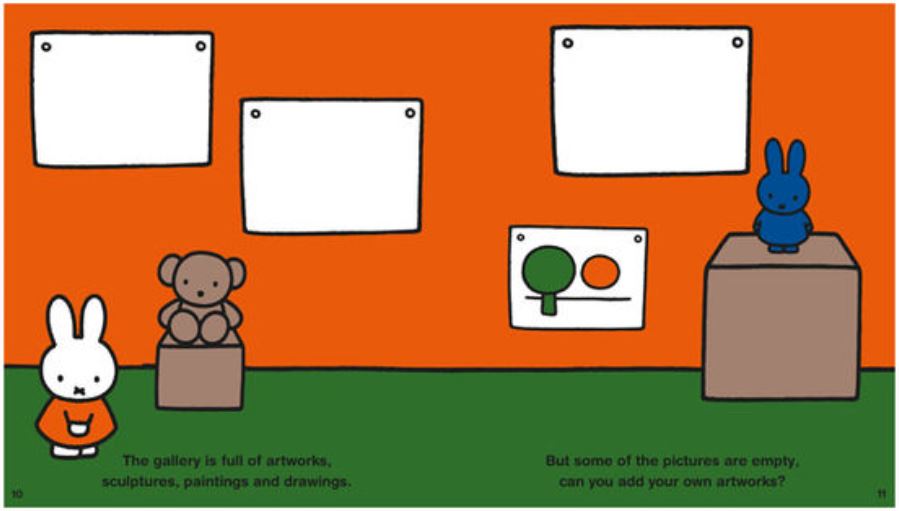 4. Miffy the Artist: Art Activity Book by Dick Bruna
Who doesn't love the Miffy story book series? And this charming book is brilliant for introducing budding artists to colour, patterns and shape. Join Miffy as she takes inspiration from a visit to an art gallery and decides to become an artist herself. The activity book is filled with fun matching games, puzzles and colouring-in. Best for artists just starting out.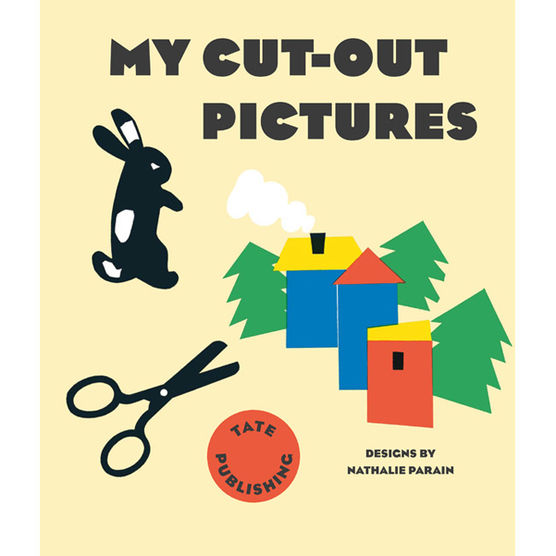 5. My Cut-Out Pictures by Tate Publishing
This stylish activity book was designed by Nathalie Parain, a modern artist working in 1930s France. It allows children to use their own imagination to create "cut-out" pictures, a technique famously favoured by Matisse. It includes 24 pages of coloured paper and starting points for children to follow. There are piglets to feed, wild flowers to arrange, and a bedroom that is messy beyond belief. It's the perfect introduction to colour, shape and collage.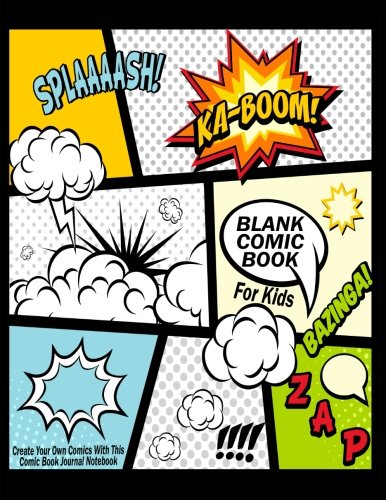 My colleague told me her daughter, aged 8, loves this book. Create your own comics with over 100 large pages of cartoon and comic templates to choose from. A lovely book for telling your own stories, creating illustrations and adding speech to the empty bubbles.
Best books for budding art historians
These next books are filled with colourful pictures and cleverly introduce children to famous artists, artworks and art movements. I've chosen those which bring art history alive through interactive storytelling, questions, polka dots and stickers (always a favourite!).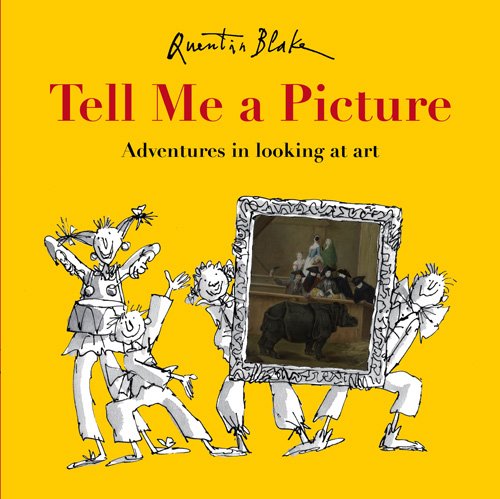 7. Tell Me a Picture by Quentin Blake
This is one of my favourite art books for children. The illustrator Quentin Blake writes about 26 of his favourite – and very different – paintings. It's a brilliant art book, which introduces kids to the stories behind each artwork. The artist's additional characters and comments also urge children to use their imagination and look for their own adventures and stories in the pictures. It makes for a lovely gift, which you know will be loved and continually passed down the family. A classic.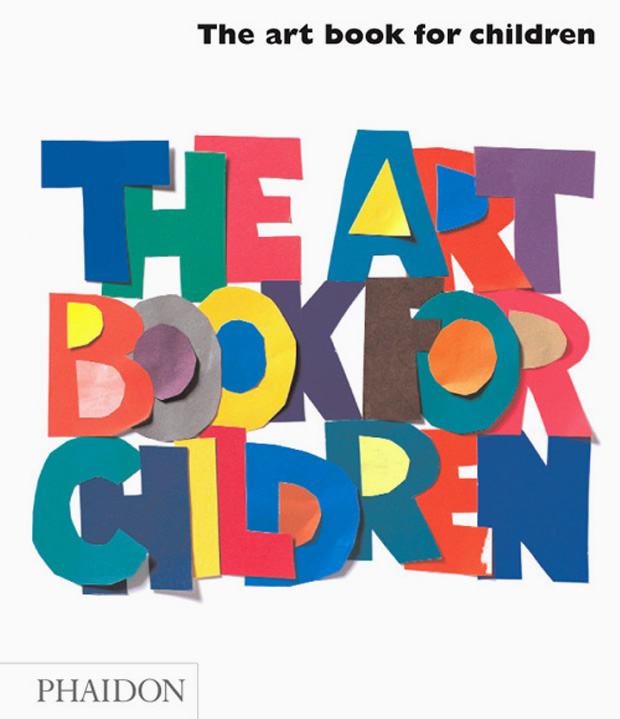 8. The Art Book for Children by Phaidon Press
This is the children's edition of Phaidon's best-selling The Art Book, offering a guide to 30 great artists and their most famous works. It's been designed for both adult and child to enjoy and talk about together. It's accessible and clear, without being condescending. Each spread is illustrated by one or more works by the artist and accompanied by a fun and involving text. It introduces the reader to the artist, and invites children to look more closely at each of artworks through open questions. You'll soon have an art historian on your hands!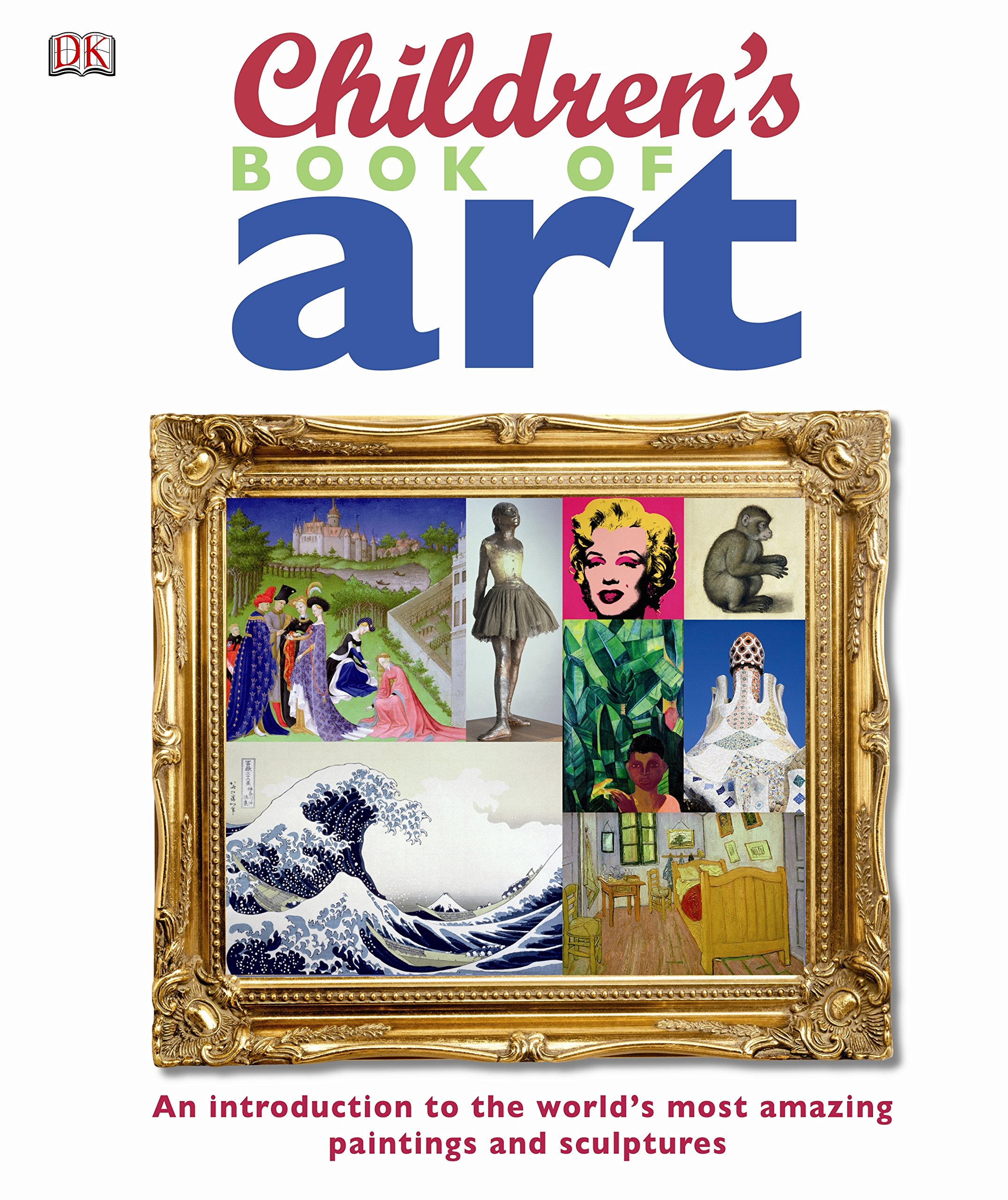 9. Children's Book of Art: An Introduction to the World's Most Amazing Paintings and Sculptures by DK
From cave paintings and Chinese art to the pop art of Andy Warhol, this beautifully illustrated book takes children on a tour of art history. Each artwork is displayed in a large format on a full page, meaning that children can explore details for themselves. It also uses the artworks as a starting point for creating similar art at home, offering suggestions for getting creative. And it answers questions such as 'how is paint made?' and 'where do colours come from?', including the colour wheel and the basis of colour theory. Best for ages 9 – 12.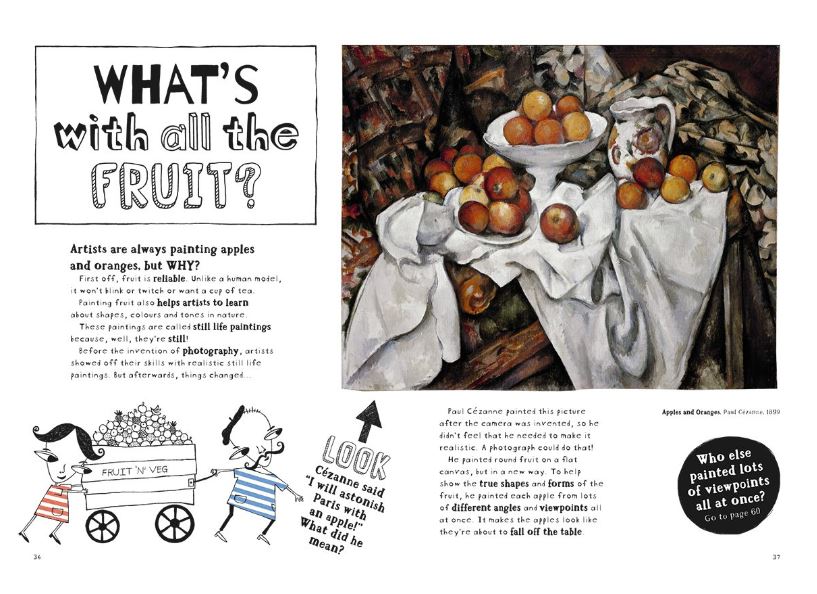 10. Why is art full of naked people? by Susie Hodge and illustrated by Claire Goble
This brilliantly funny book covers 22 questions often asked by children (as well as adults). Why is art full of naked people? Are stick men art? What's with all the fruit? Each question is explored over 2 pages and with an accompanying artwork. It's a really clever introduction to art history and interpretation for all the family. I was laughing out loud looking at it in the bookshop.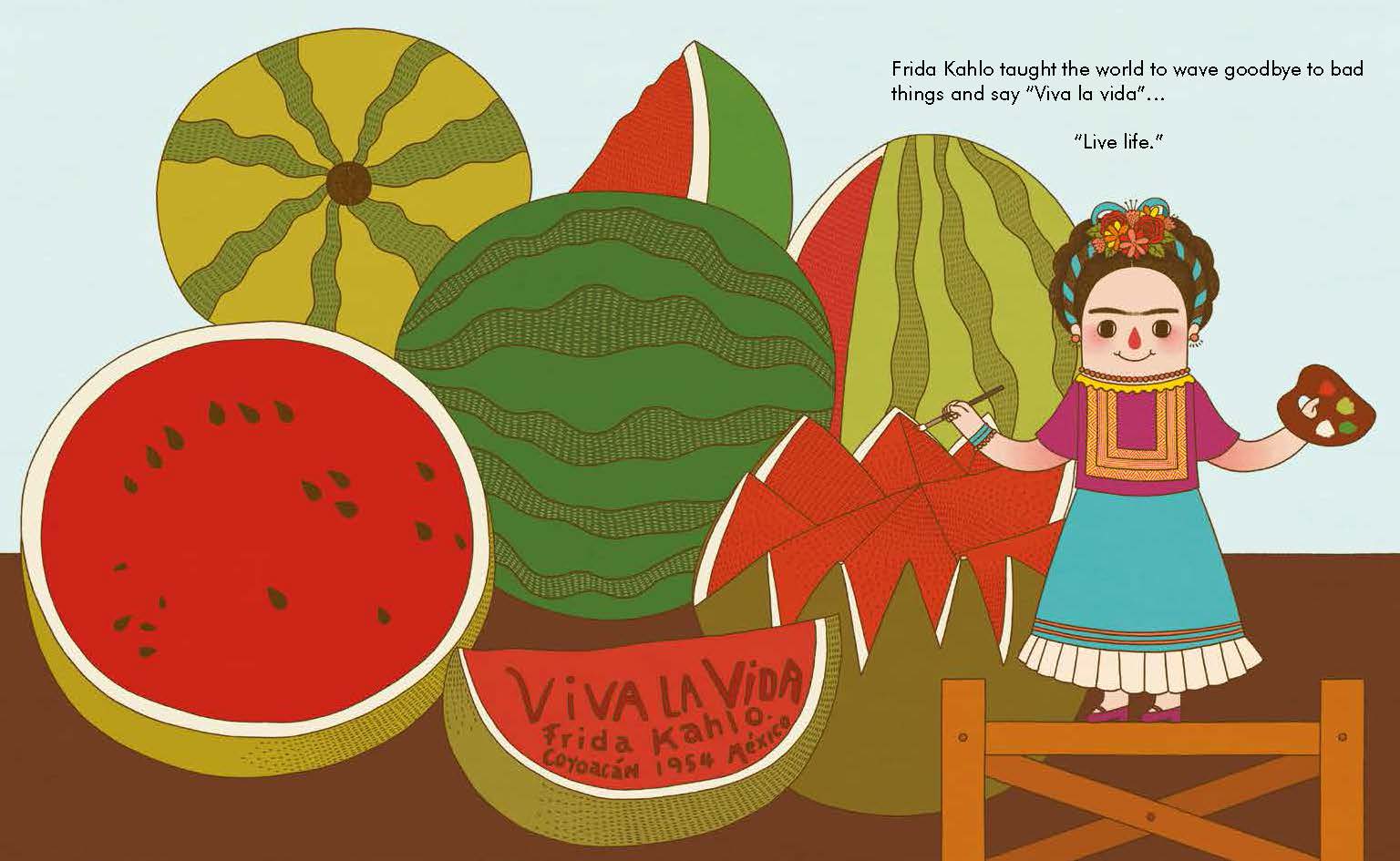 11. Frida Kahlo (Little People, Big Dreams) by Isabel Sanchez Vegara and Eng Gee Fan
This is one of a new series of story books for children on great women through history. Really well written and beautifully illustrated, it tells the story of Frida Kahlo in a way that younger children can understand. The book finishes with a short biography and extra facts about the artist, including where to discover more about her. Other figures in the series include Rosa Parks, Marie Curie and Coco Chanel. Although best for ages 6 – 8, younger ones will love the quirky illustrations.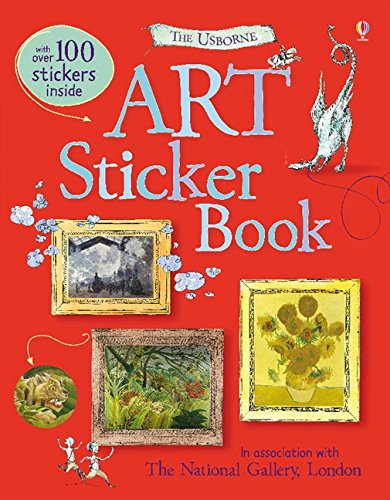 12. Art Sticker Book by Usborne and The National Gallery London
Make your trip to the National gallery an interactive one with this art book. With over 100 stickers included, children can learn and have fun matching the stickers of famous paintings from the National Gallery with their labelled, empty frames. Alongside each frame is a plaque of fascinating facts or stories about the art/artist. The book is based on simple themes including colour, animals, children and portraits. It will bring a bit of excitement to your gallery outing, and shows that there are stories behind artworks.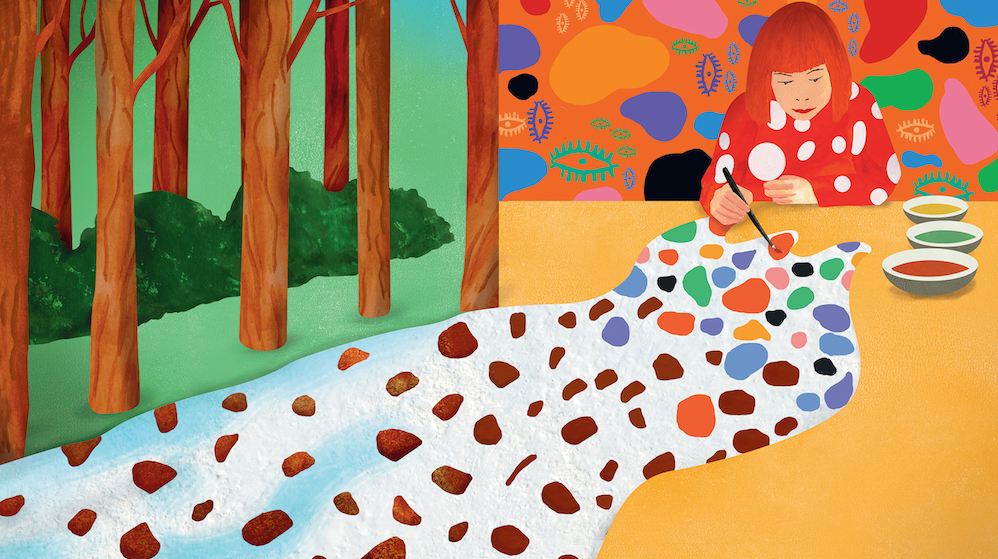 13. Yayoi Kusama: From Here to Infinity
This is one of the most colourful and unusual children's art books I've seen. It was written by MOMA curator, Sarah Suzuki and tells the story of the renowned Japanese artist Yayoi Kusama. It takes children on her quest to become an artist and cover the world – including its plants, people and sky – in brightly coloured polka dots. Just watch your walls afterwards!
Which other art books do you think are best for the children in your life?
I'd love to know! Please do leave a comment, find me on Twitter @ruth_millington or tag me on Instagram @millington_ruth
Interested in reading an art book of yourself? I've put together a list of the best 15 novels about art and artists here. 
Ruth x