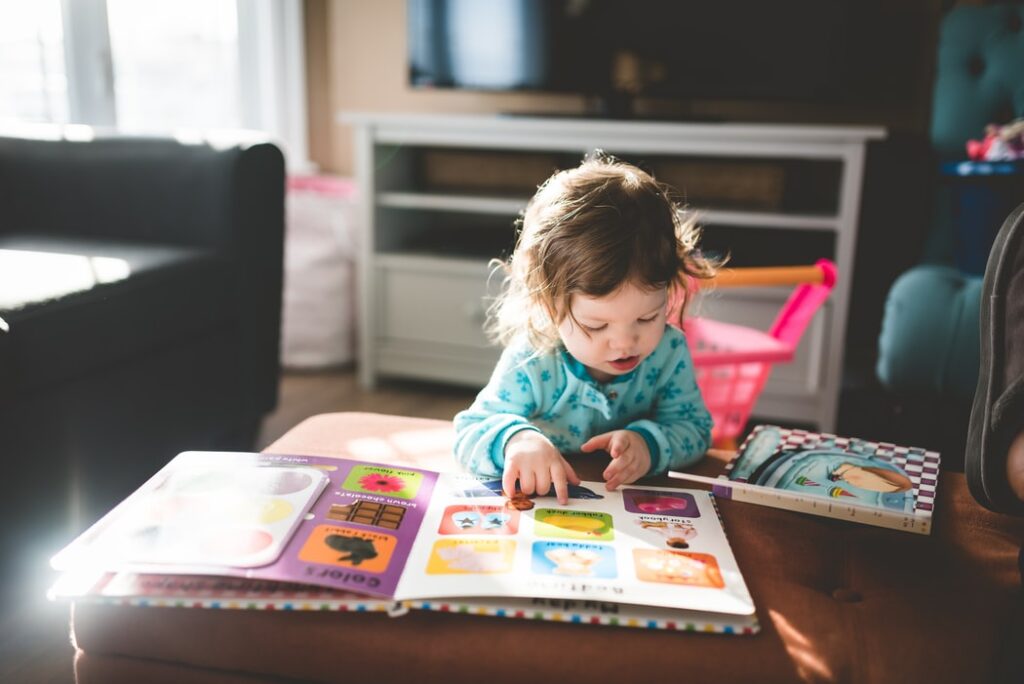 Looking to introduce art history to children? It's never too early to start and there are some fantastic children's art history books which can help. The history of art is made up of stories – about why, when and how great (and often wacky) artists have made wonderful creations. Here are 10 of the best children's art history books, which bring those tales to life. They invite children to spot colours, symbols and signs in artworks, meet artists, lift flaps for answers, and travel through time, making art history fun and fascinating.
1. Modern Art Explorer: Discover the stories behind famous artworks
'Modern Art Explorer' introduces children to modern by uncovering the stories behind 30 famous artworks from the Centre Pompidou's collection in Paris. It's filled with entertaining illustrations of artists and their materials, alongside colour reproductions of artworks. Every page is a wonderful surprise. Author Alice Harman cleverly invites children to look at art in different ways, asking questions and offering detailed insights into what really motivated artists, including Frida Kahlo, Pablo Picasso and Amish Kapoor. Encouraging curiosity, she turns art history into an adventure.
Best for: introducing and explaining modern art to 8-12s. It would also suit an older audience, including teenagers and even adults who want to understand modern art a little better themselves
2. National Trust: Step Inside Homes Through History
In this beautifully detailed book, children can travel back in time and explore homes from 7 different eras: Late Middle Ages, Tudor, Georgian, Victorian, 1920s, 1960s and present day. Laser-cut windows allow children to peek through the windows and spot the family members, wearing distinct fashions from that period. There's an enchanting spread on Arts and Crafts houses, highlighting the movement's focus on the handmade. I want my house to look like the one featured, with William Morris wallpaper, a hand-crafted fireplace and Pre-Raphaelite paintings on the wall!
Best for: 6-10s who'll enjoy travelling through the homes of history, and aspiring fashion designers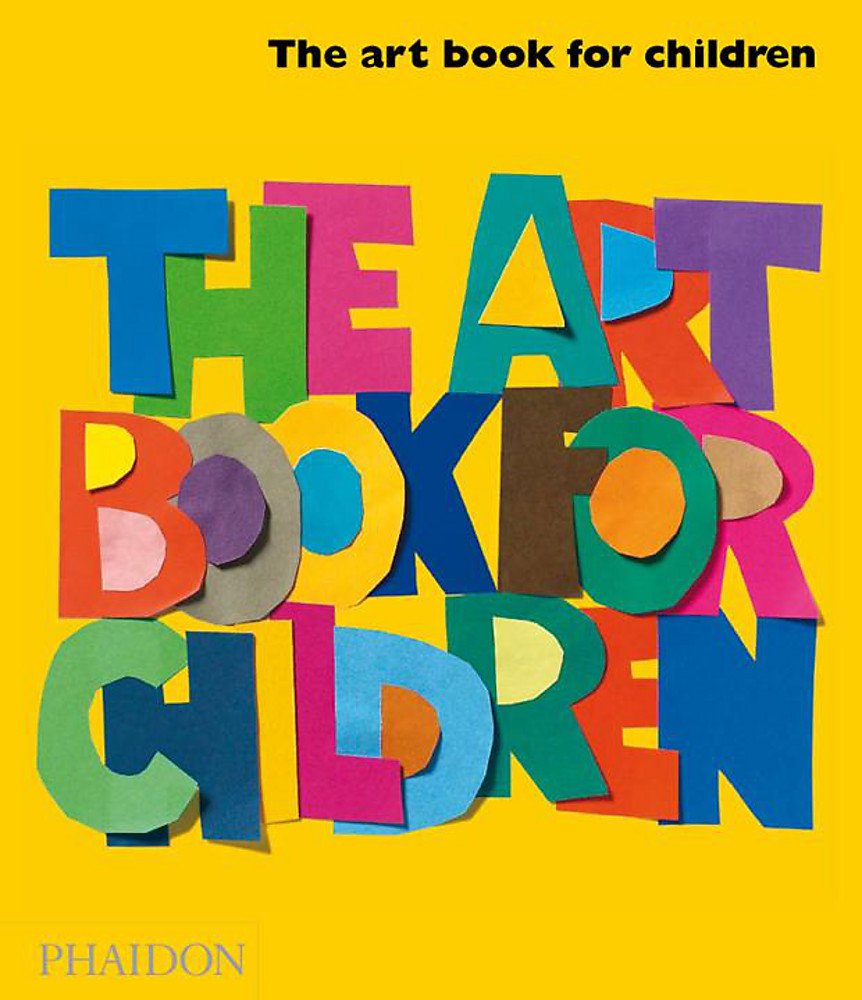 3. The Art Book for Children
This is the children's edition of Phaidon's best-selling 'The Art Book', offering a guide to 30 great artists and their most famous works. It's been designed for both adult and child to enjoy and talk about together. It's accessible and clear, without being condescending. Each spread is illustrated by one or more works by the artist and accompanied by a fun and involving text. It introduces the reader to the artist, and invites children to look more closely at each of artworks through open questions. You'll soon have an art historian on your hands!
Best for: 6-10s, as an art encyclopaedia to be dipped in and out of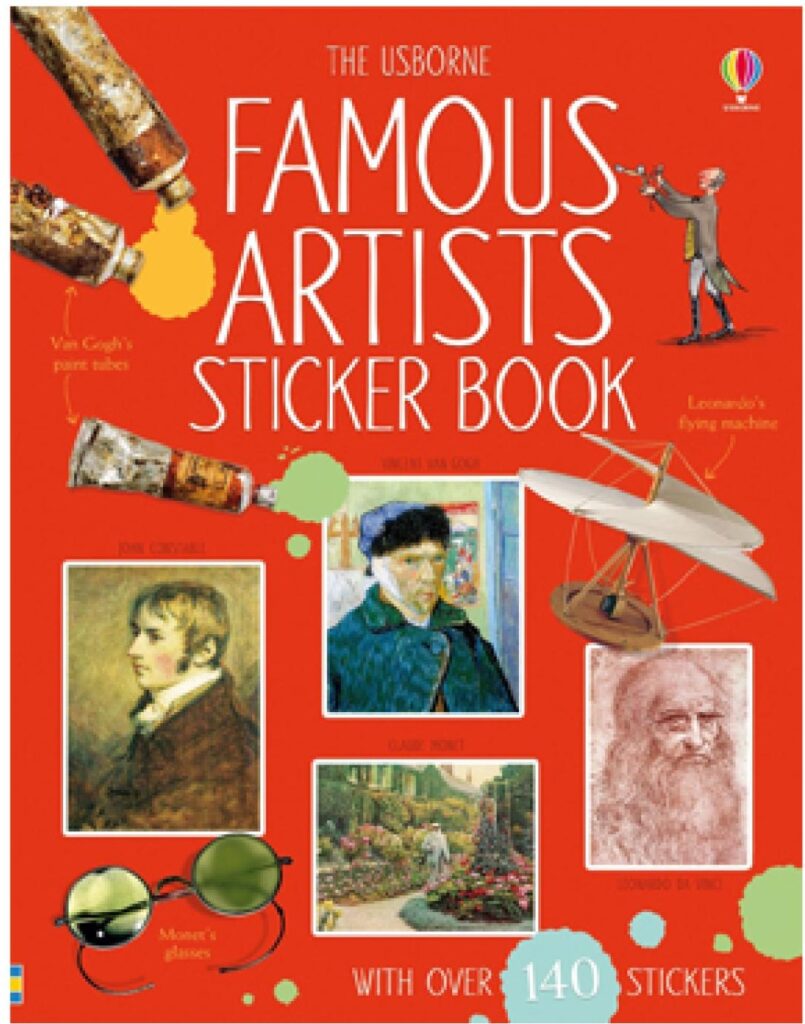 4. Famous Artists Sticker Book
From Rothko and Rembrandt to Manet and Matisse, explore the lives and works of the world's most famous artists with this fascinating sticker book. Did you know that Frida Kahlo turned the plaster casts on her body into art? Or that J.M.W. Turner once tied himself to a ship's mast to experience a storm at sea?
Best for: 5-10s getting stuck (sorry for the pun) into art history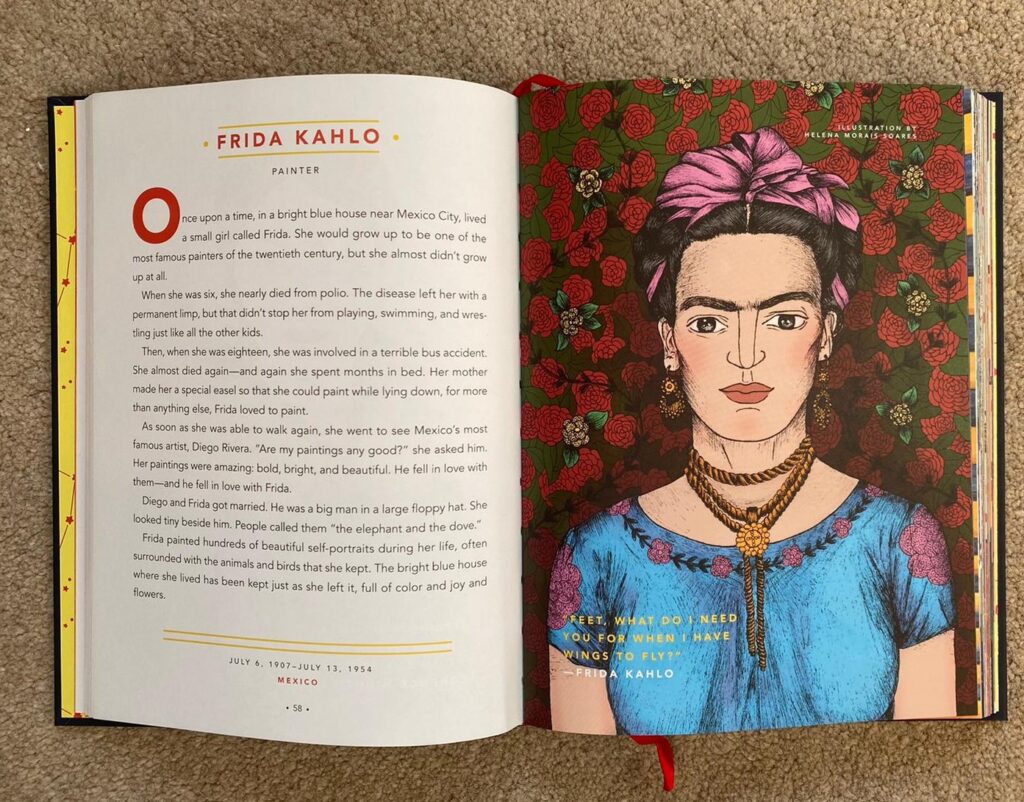 5. Good Night Stories for Rebel Girls
What if the princess didn't marry Prince Charming but instead went on to be an artist or an astronaut? Illustrated by 60 female artists from every corner of the globe, 'Good Night Stories for Rebel Girls' introduces 100 remarkable women and their extraordinary lives, from Frida Kahlo and Yoko Ono to Michelle Obama. Empowering and inspirational, these are true fairy tales of heroine artists, writers and inventors.
Best for: sharing feminist stories at bedtime with 5-10s
6. Lift the Flap Questions & Answers about Art
This book is a playful introduction to art history through the ages, from ancient Greece to today. It turns art into a game, with 60 lift-the-flaps answering questions such as 'who were the Impressionists?' and 'why do artists paint fruit?'.
Best for: 9-12s who need an interactive introduction to art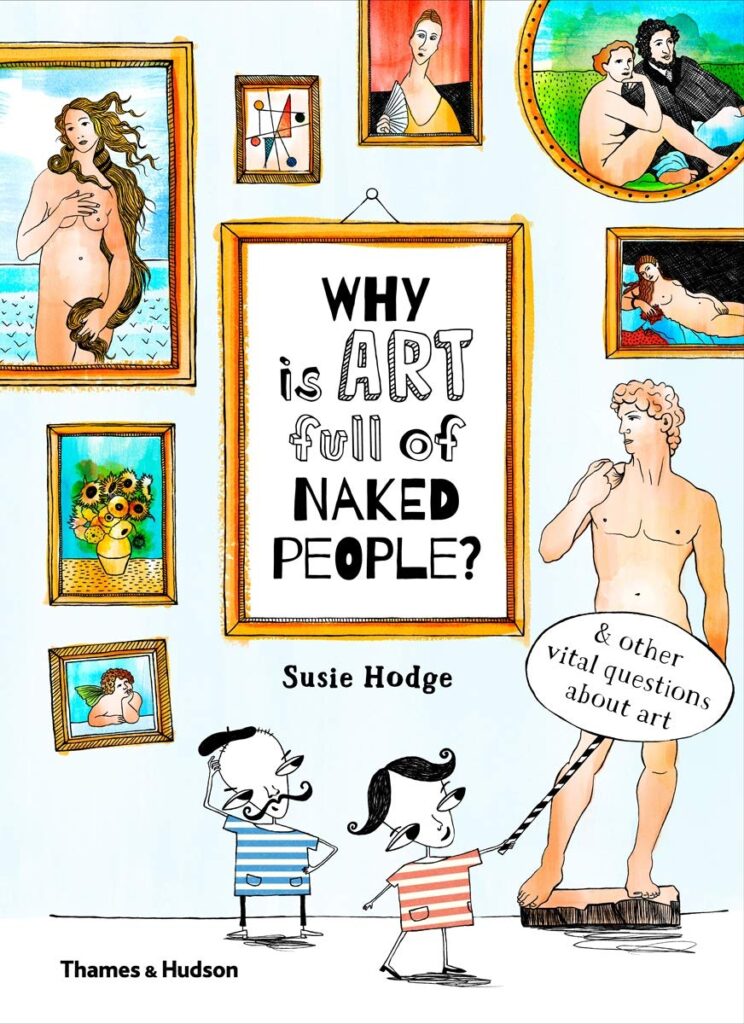 7. Why is art full of naked people? And Other Vital Questions about Art
This book asks and answers 22 questions. Are stick men art? Is it upside down? Why do I have to be quiet in a gallery? Each of these excellent questions sits alongside reproductions of relevant artworks. For example, 'Do artists copy each other?' shows Francis Bacon copying the composition of a portrait by Diego Velázquez, with images of both paintings side by side. There's just enough detail to spark different ways of thinking about, and looking at, art.
Best for: Anyone afraid to ask 'silly questions' about art, especially those aged 8-12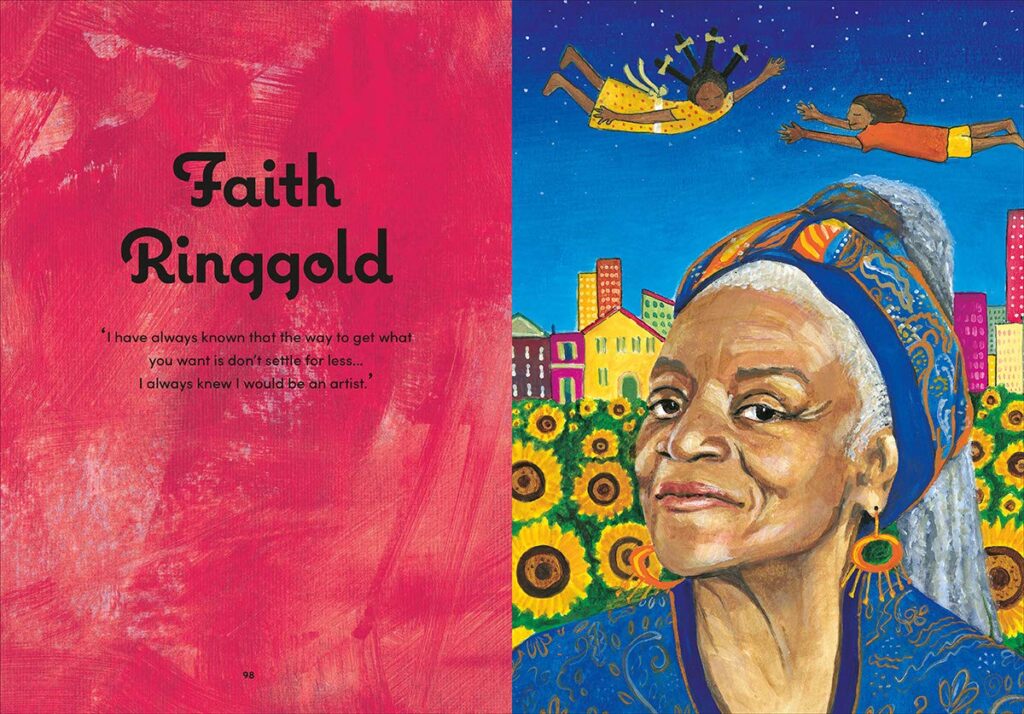 8. We are Artists: Women who made their mark on the world
This colourfully illustrated book celebrates the life and work of 15 female artists from around the globe. Presented as a collection of engaging biographical narratives, 'We Are Artists' reveals how each artist's unique approach and perspective provided the art world and society at large with a new way of seeing things. It places the spotlight on women painters, sculptors, printmakers, illustrators, designers and craftswomen, who all too often are left out of art history and its books for children. Artists include Faith Ringgold, Kenojuak Ashevak and Yoayoi Kusama.
Best for: 9 – 12s who love learning through stories. An excellent book for home-schooling and expanding art historical knowledge beyond the usual artists' names we all know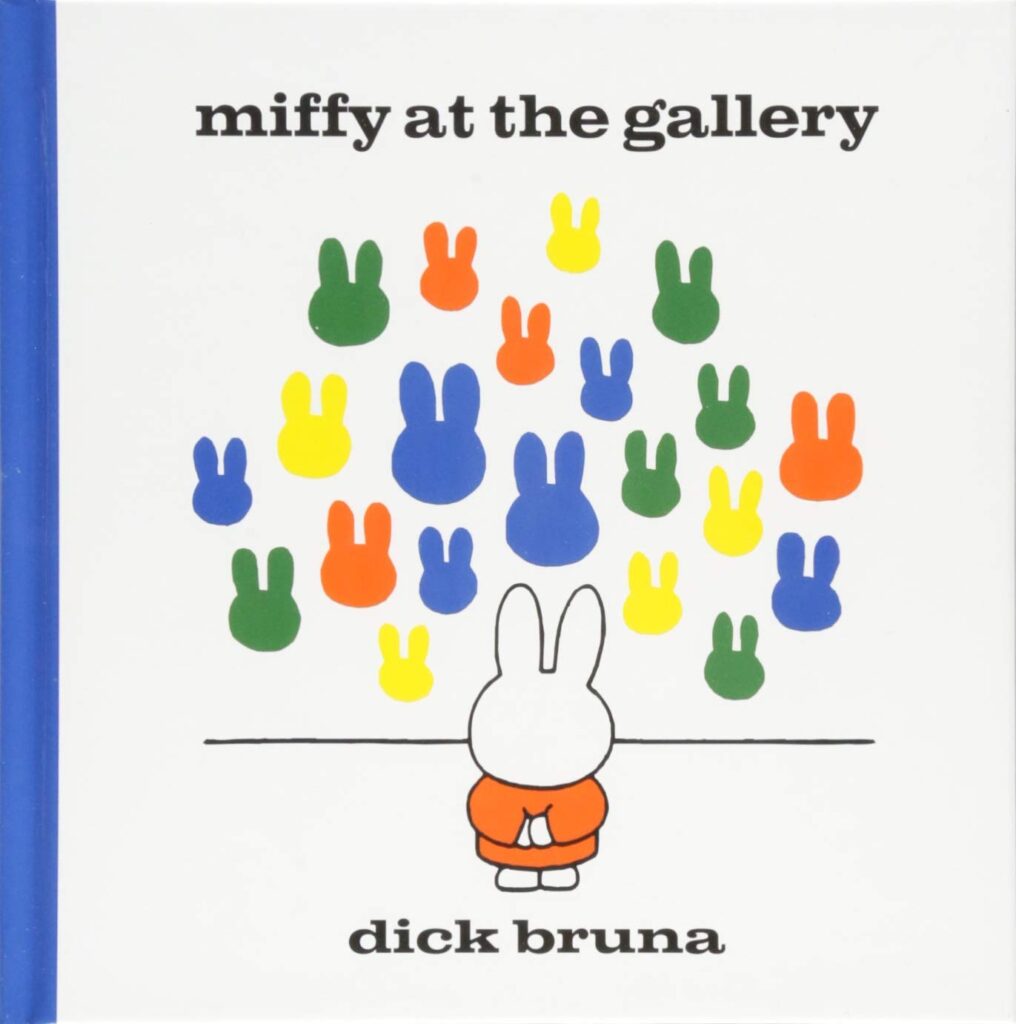 9. Miffy at the Gallery
Who doesn't love Miffy? In this charming book, she convinces her parents to take her to an art gallery. It is very exciting: Miffy sees paintings, a mobile and even a stone statue. At the end of the day Miffy decides she wants to be an artist when she's grown up. The rhythmic read and simple illustrations should inspire your child to want to visit a gallery and find art there for themselves. It's still one of the very best children's art history books.
Best for: Introducing 4 -8s to the concept of an art gallery as a place for exciting adventures
10. I Know an Artist: The inspiring connections between the world's greatest artists
'I Know an Artist' is a collection of 84 illustrated portraits that reveal the fascinating connections between the world's most famous artists. Whether through teaching, as in the case of Paul Klee and Anni Albers; a mutual muse, as seen in the flowers of Georgia O'Keeffe and Takashi Murakami; or an inspirational romantic coupling like that of Lee Krasner and Jackson Pollock. Illustrated in contemporary tribute to each artists' unique style, it should appeal to teenagers.
Best for: 12+ who want to learn about art through biographies of artists
I hope you enjoy exploring these art history books as much as the children in your life do!