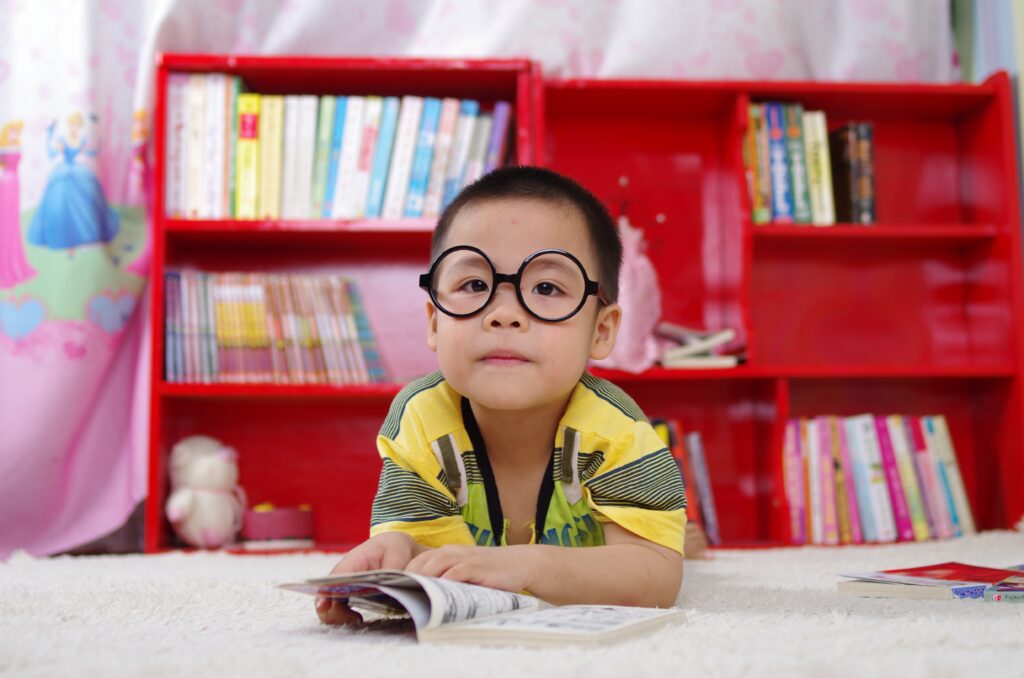 As an art historian and former museum education officer, I'm often asked by friends to recommend the best children's books about famous artists. I love being asked, as it's never too early to introduce kids to art history which is made up of stories – about why, when and how great (and often wacky) artists have made wonderful creations! So I'm sharing here 18 of the best children's books about famous artists, divided by age group, which I recommend for bringing the story of art and its many styles to life. These books invite children to spot colours, symbols and signs in artworks, meet artists, lift flaps for answers, and travel through time, making art history fun and fascinating.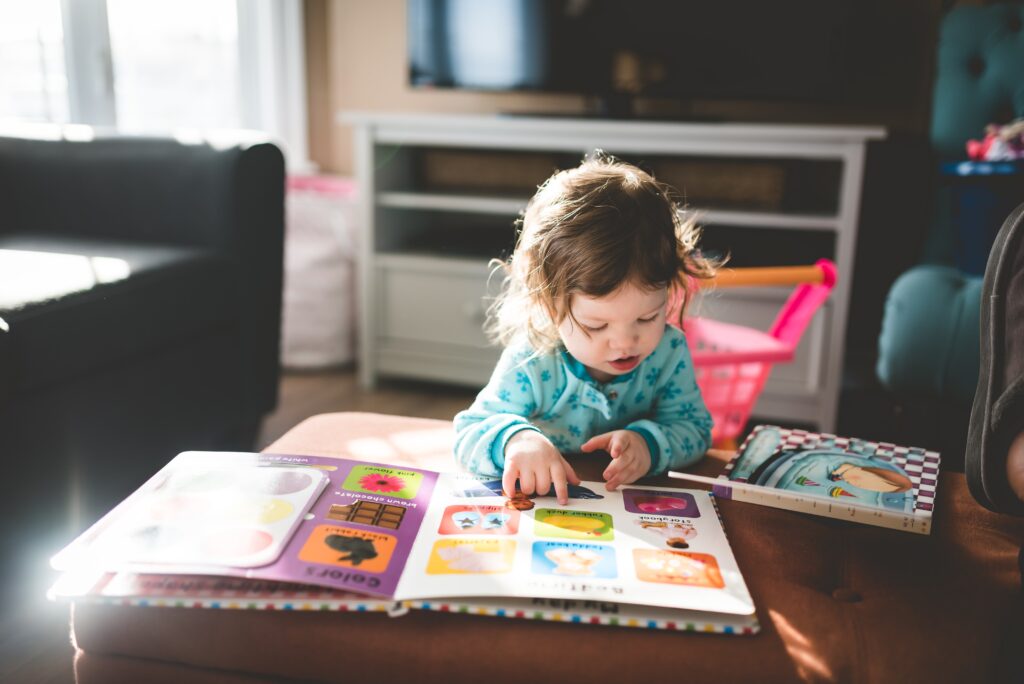 Best art books for toddlers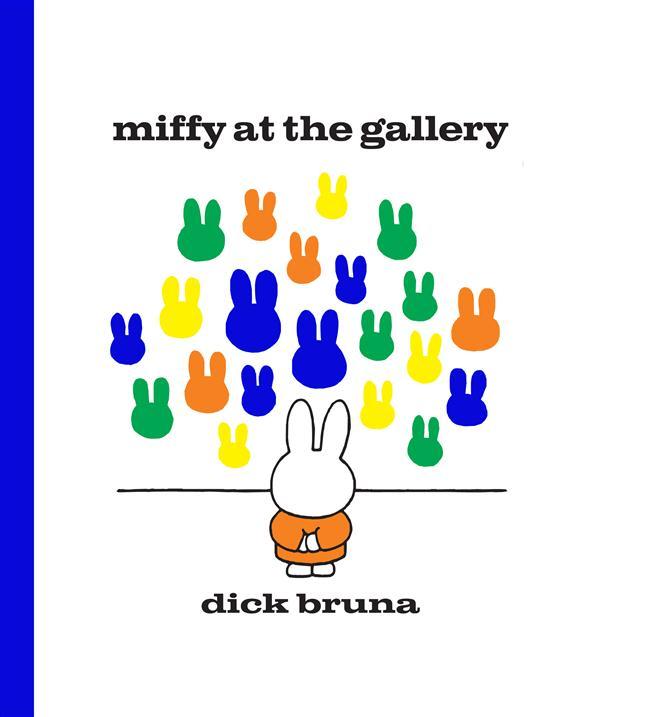 Miffy at the Gallery
Who doesn't love Miffy? In this charming book, she convinces her parents to take her to an art gallery. Introducing this space as a place for exciting adventures, Miffy encounters paintings, a mobile and even a stone statue. At the end of the day Miffy decides she wants to be an artist when she's grown up. The rhythmic read and simple illustrations should inspire your child to want to visit a gallery and find art there for themselves. It's still one of the very best children's art history books.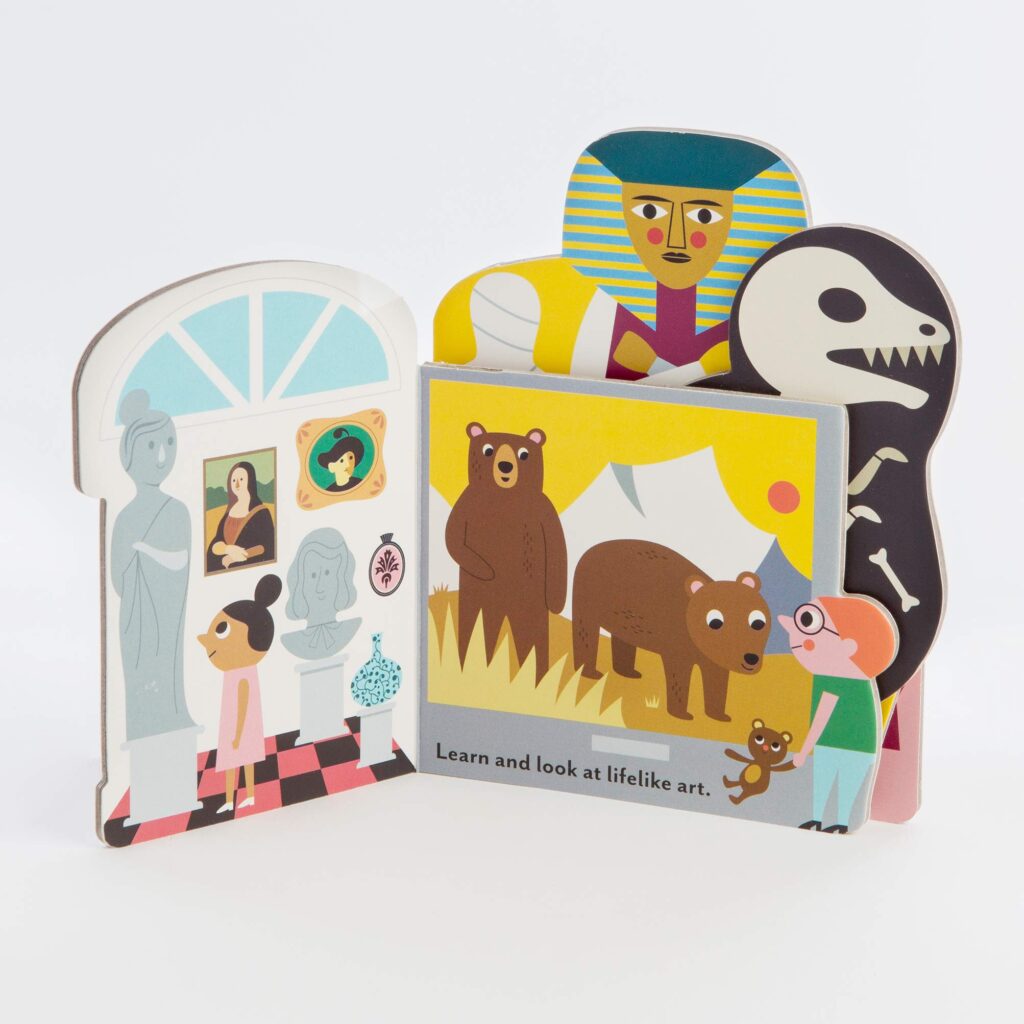 Bookscape Board Books: A Marvellous Museum
Every page is a different shape and surprise in this chunky book which feels more like a toy. Discover a museum's exhibits, including the Mona Lisa and marble sculptures, in this immersive book which begs to be picked up thanks to its tactile quality.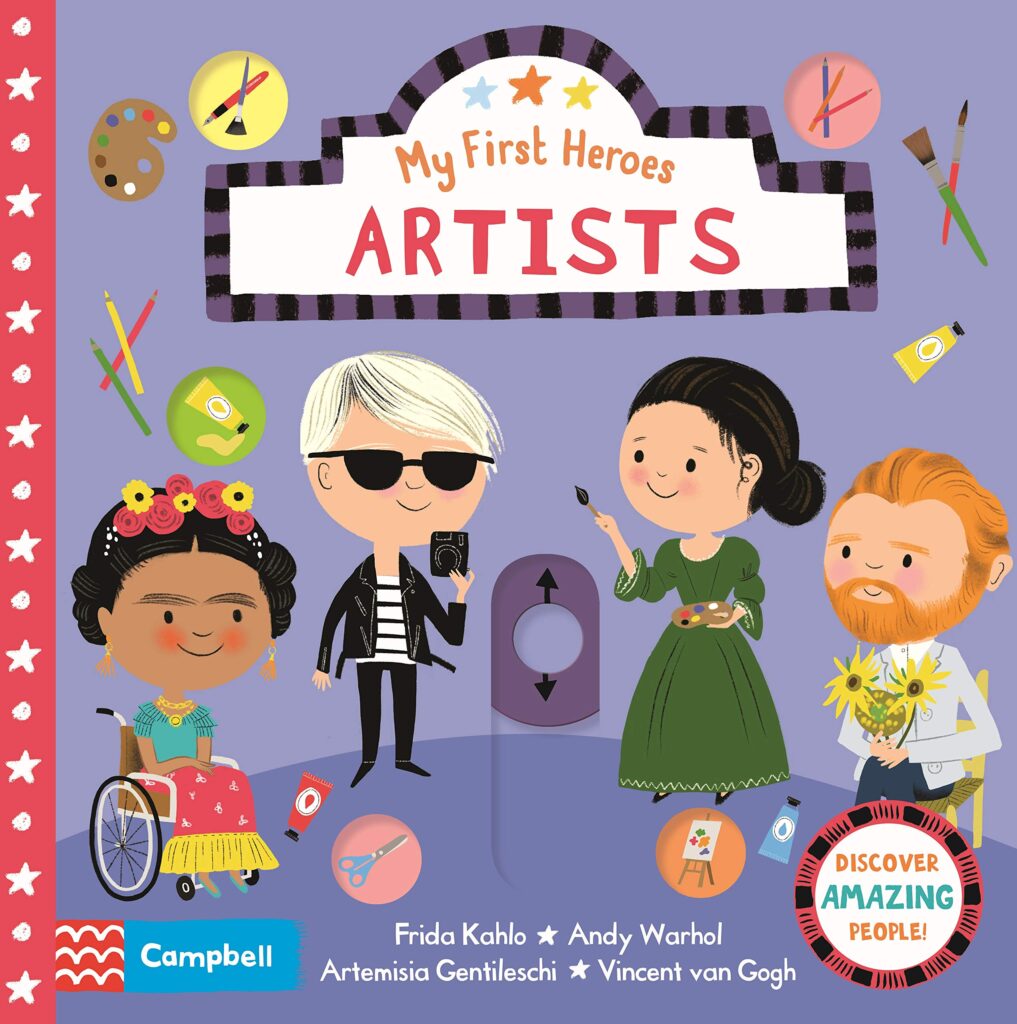 My First Heroes: Artists!
In this interactive book discover the most famous artists who changed our world. Push, pull and slide the scenes to find out about Artemisia Gentileschi, Vincent Van Gogh, Frida Kahlo and Andy Warhol, among others, and be inspired by their incredible work.
Best art books for 6+ year olds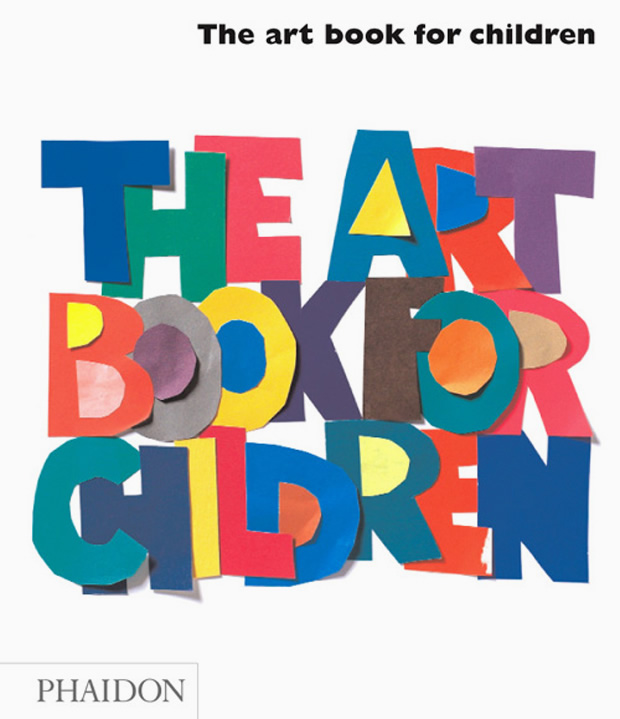 The Art Book for Children
This is the children's edition of Phaidon's best-selling 'The Art Book', offering a guide to 30 great artists and their most famous works. It's been designed for both adult and child to enjoy and talk about together. It's accessible and clear, without being condescending. Each spread is illustrated by one or more works by the artist and accompanied by a fun and involving text. It introduces the reader to the artist, and invites children to look more closely at each of artworks through open questions. You'll soon have an art historian on your hands!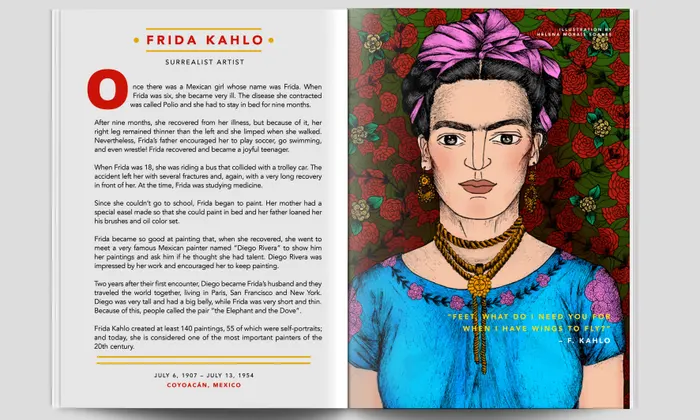 Good Night Stories for Rebel Girls
What if the princess didn't marry Prince Charming but instead went on to be an artist or an astronaut? Illustrated by 60 female artists from every corner of the globe, 'Good Night Stories for Rebel Girls' introduces 100 remarkable women and their extraordinary lives, from Frida Kahlo and Yoko Ono to Michelle Obama. Empowering and inspirational, these are true fairy tales of heroine artists, writers and inventors.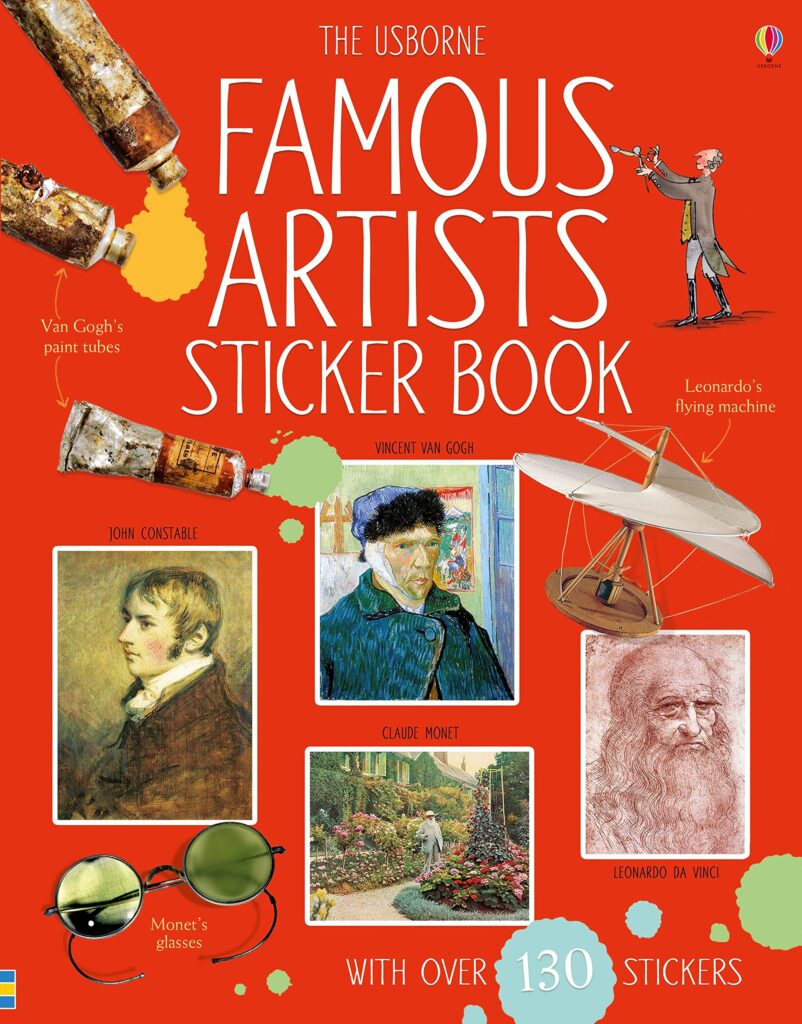 Famous Artists Sticker Book
From Rothko and Rembrandt to Manet and Matisse, explore the lives and works of the world's most famous artists with this fascinating sticker book. Did you know that Frida Kahlo turned the plaster casts on her body into art? Or that J.M.W. Turner once tied himself to a ship's mast to experience a storm at sea?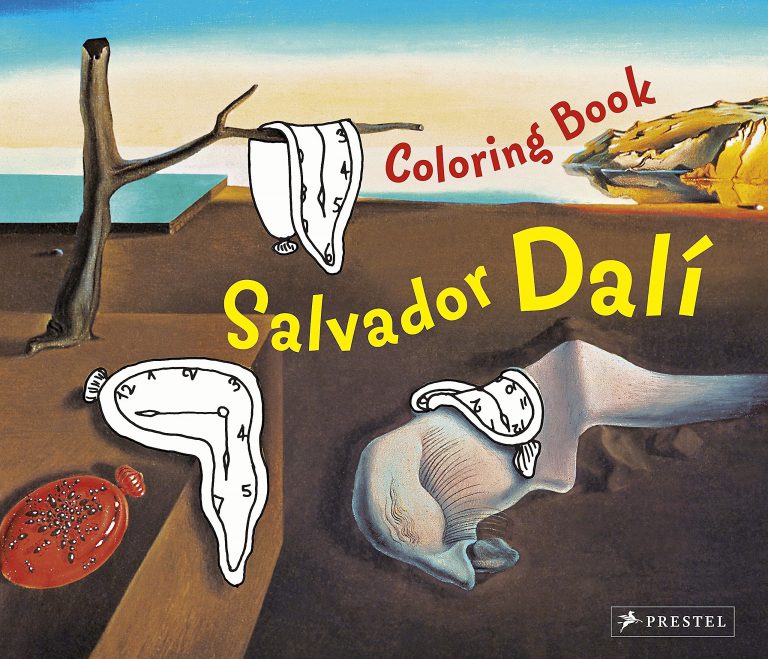 Salvador Dali (Colouring Book) by Prestel
This is one of a series of books which bridge art history and practical art activity. The colouring books series also includes Monet and Van Gogh. However, this is my favourite one for children because Surrealism lends itself so well to the imagination. Sections of Dali's masterpieces, such as his dripping clocks, are left uncoloured, allowing children to think about the artworks while colouring them in.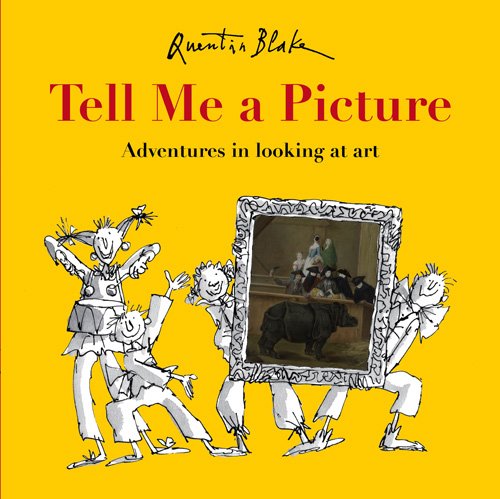 Tell Me a Picture by Quentin Blake
This is one of my favourite art books for children. The illustrator Quentin Blake writes about 26 of his favourite – and very different – paintings. It's a brilliant art book, which introduces kids to the stories behind each artwork. The artist's additional characters and comments also urge children to use their imagination and look for their own adventures and stories in the pictures. It makes for a lovely gift, which you know will be loved and continually passed down the family. A classic.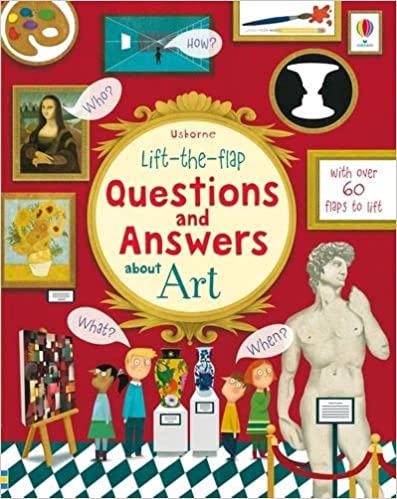 Lift the Flap Questions & Answers about Art
This interactive book is a playful introduction to art history through the ages, from ancient Greece to today. It turns art into a game, with 60 lift-the-flaps answering questions such as 'who were the Impressionists?' and 'why do artists paint fruit?'.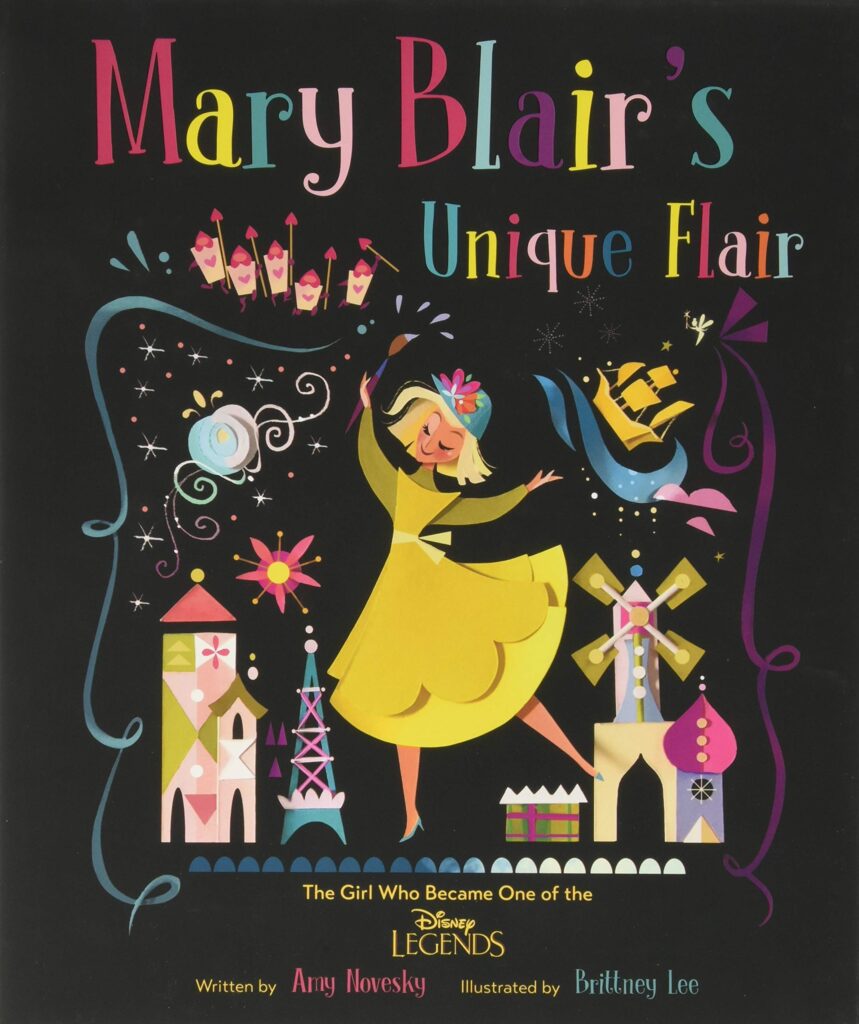 Mary Blair's Unique Flair: The Girl Who Became One of the Disney Legends
Even as a child, Mary Blair loved color, and all she wanted to do was to make art. But becoming an artist wasn't easy. Her parents worked hard to provide her paper and paints, and Mary worked hard to enter contests and earn a spot at a school for the arts. She even had to work hard to find her place at the Walt Disney Studios. But Walt was easily impressed by Mary. When she joined his trip to South America, Mary had never seen such color. She collected that color and used it in her concept art for Cinderella, Alice in Wonderland, and Peter Pan, and even the It's a Small World attraction at Disneyland. This beautifully illustrated picture book shares Mary's story, in all its inspiring flair.
Best art books for 8 – 10 year olds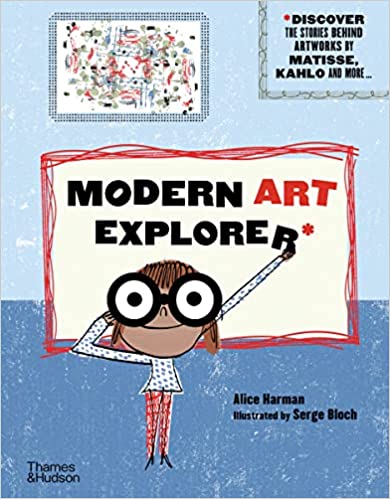 Modern Art Explorer: Discover the stories behind famous artworks
'Modern Art Explorer' introduces children to modern by uncovering the stories behind 30 famous artworks from the Centre Pompidou's collection in Paris. It's filled with entertaining illustrations of artists and their materials, alongside colour reproductions of artworks. Every page is a wonderful surprise. Author Alice Harman cleverly invites children to look at art in different ways, asking questions and offering detailed insights into what really motivated artists, including Frida Kahlo, Pablo Picasso and Amish Kapoor. Encouraging curiosity, she turns art history into an adventure. It's one of the best children's books about art styles but many adults may also find it a useful introduction to art history!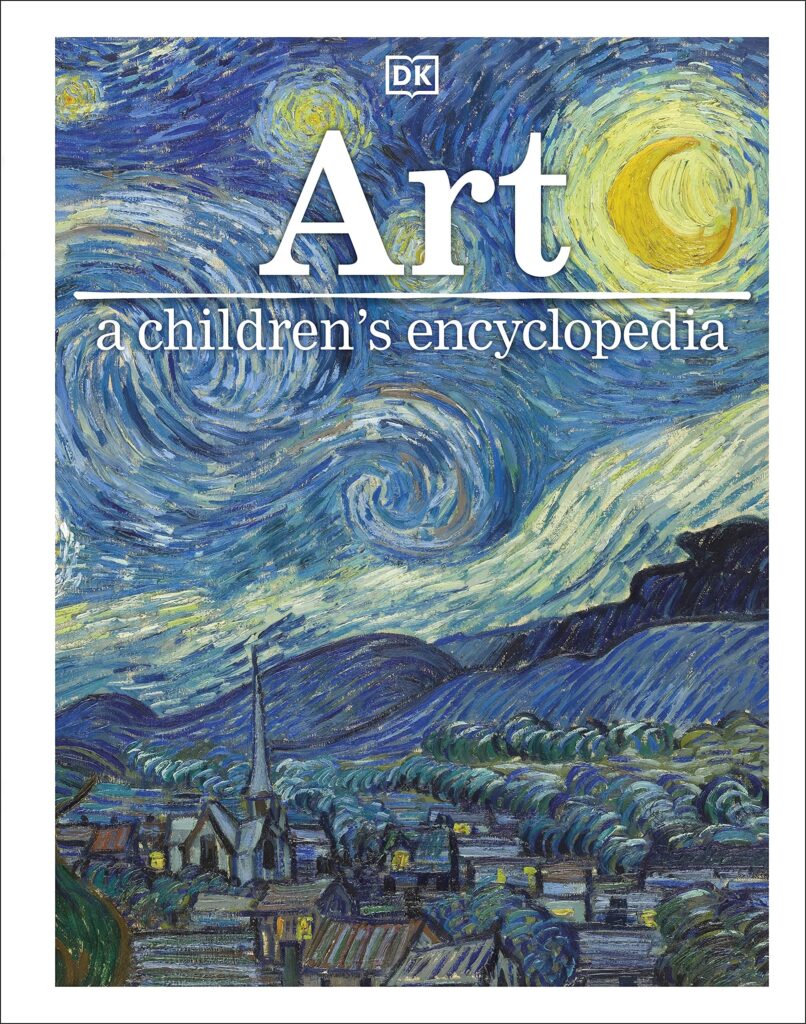 Art: A Children's Encyclopedia
Packed with fascinating facts, clear explanations, and stunning photography, this awe-inspiring art encyclopedia for kids aged 9-12 years takes you on a magical tour through time exploring every artistic style and movement in stunning detail. From Leonardo da Vinci's iconic Mona Lisa to Vincent van Gogh's spectacular The Starry Night, this art history book celebrates the lives of groundbreaking artists and their most famous art masterpieces.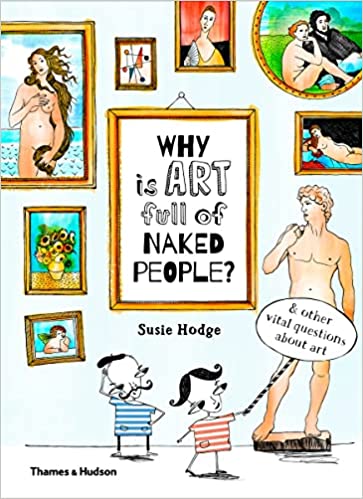 Why is art full of naked people? And Other Vital Questions about Art
This book asks and answers 22 great and common questions about art history and its most famous artists. Are stick men art? Is it upside down? Why do I have to be quiet in a gallery? Each of these excellent questions sits alongside reproductions of relevant artworks. For example, 'Do artists copy each other?' shows Francis Bacon copying the composition of a portrait by Diego Velázquez, with images of both paintings side by side. There's just enough detail to spark different ways of thinking about, and looking at, art.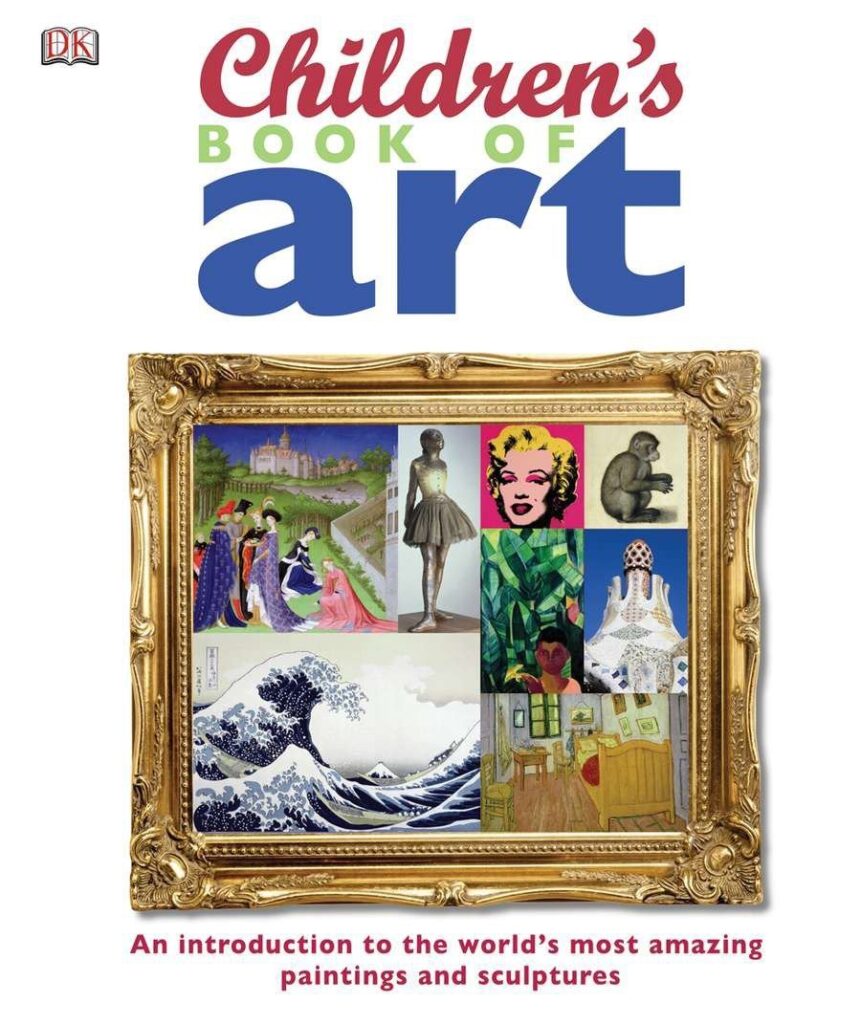 Children's Book of Art: An Introduction to the World's Most Amazing Paintings and Sculptures
From cave paintings and Chinese art to the pop art of Andy Warhol, this beautifully illustrated book takes children on a tour of art history. Each artwork is displayed in a large format on a full page, meaning that children can explore details for themselves. It also uses the artworks as a starting point for creating similar art at home, offering suggestions for getting creative. And it answers questions such as 'how is paint made?' and 'where do colours come from?', including the colour wheel and the basis of colour theory.
Best art books for 12+ year olds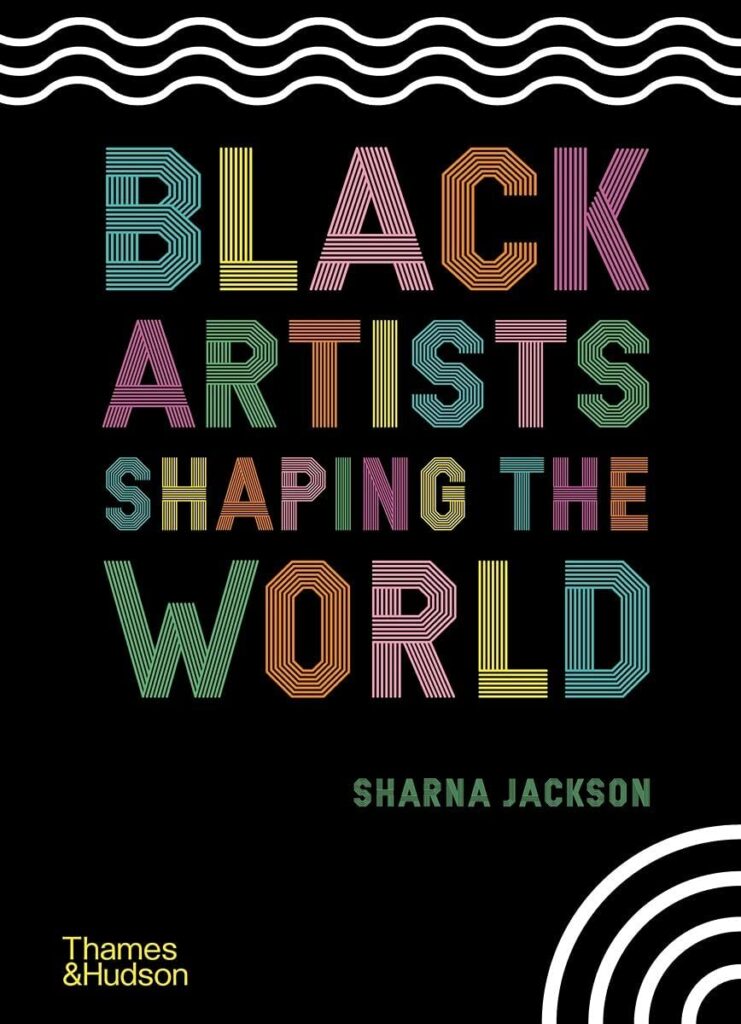 Black Artists Shaping the World
This illustrated book features 26 contemporary Black artists working in a variety of media from painting, sculpture and drawing to ceramics, installation art and sound art. Artists featured include British Turner Prize-winning painters Lubaina Himid and Chris Ofili; renowned South African visual activist Zanele Muholi; Nigerian sound artist Emeka Ogboh; Sudanese painter Kamala Ibrahim Ishag; Kenyan-British ceramicist Magdalene Odundo; African-American artists Kerry James Marshall, Faith Ringgold, Amy Sherald and Kehinde Wiley; performance artist Harold Offeh; and moving image artist Larry Achiampong.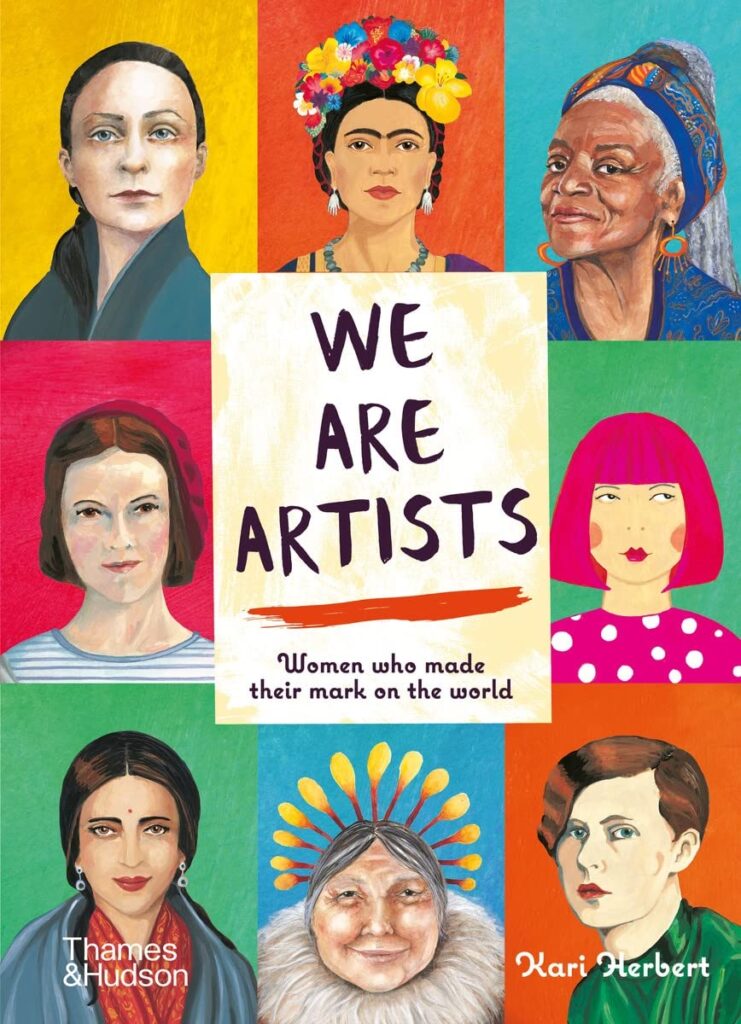 We are Artists: Women who made their mark on the world
This colourfully illustrated book celebrates the life and work of 15 female artists from around the globe. Presented as a collection of engaging biographical narratives, 'We Are Artists' reveals how each artist's unique approach and perspective provided the art world and society at large with a new way of seeing things. It places the spotlight on women painters, sculptors, printmakers, illustrators, designers and craftswomen, who all too often are left out of art history and its books for children. Artists include Faith Ringgold, Kenojuak Ashevak and Yoayoi Kusama.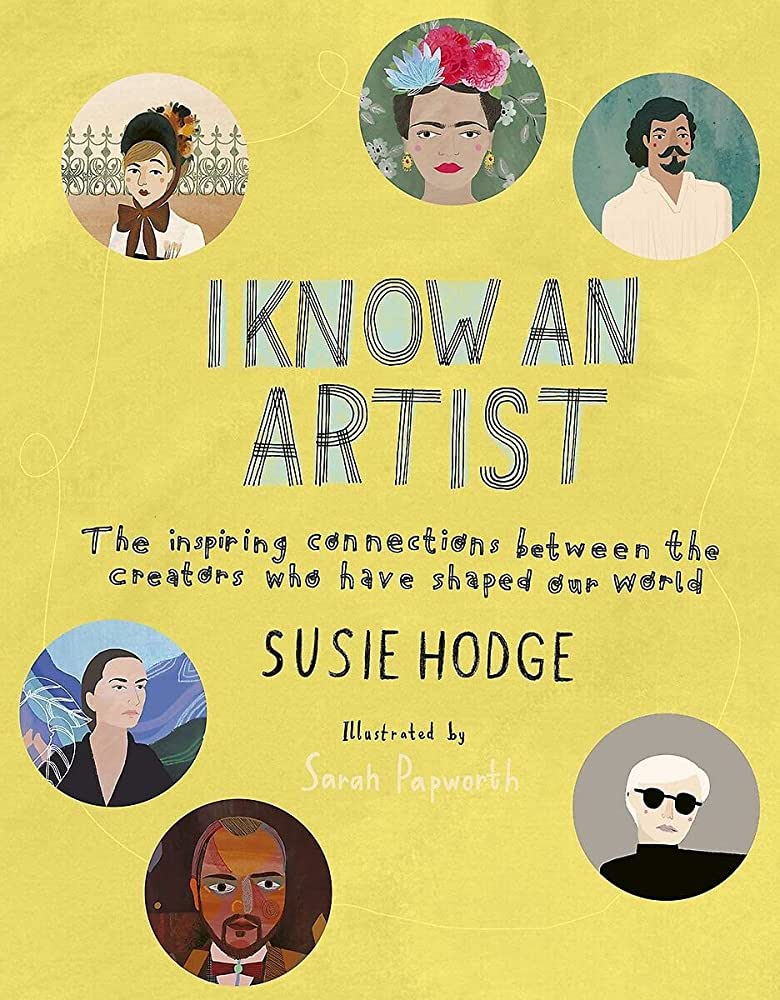 I Know an Artist: The inspiring connections between the world's greatest artists
'I Know an Artist' is a collection of 84 illustrated portraits that reveal the fascinating connections between the world's most famous artists. Whether through teaching, as in the case of Paul Klee and Anni Albers; a mutual muse, as seen in the flowers of Georgia O'Keeffe and Takashi Murakami; or an inspirational romantic coupling like that of Lee Krasner and Jackson Pollock. Illustrated in contemporary tribute to each artists' unique style, it should appeal to teenagers.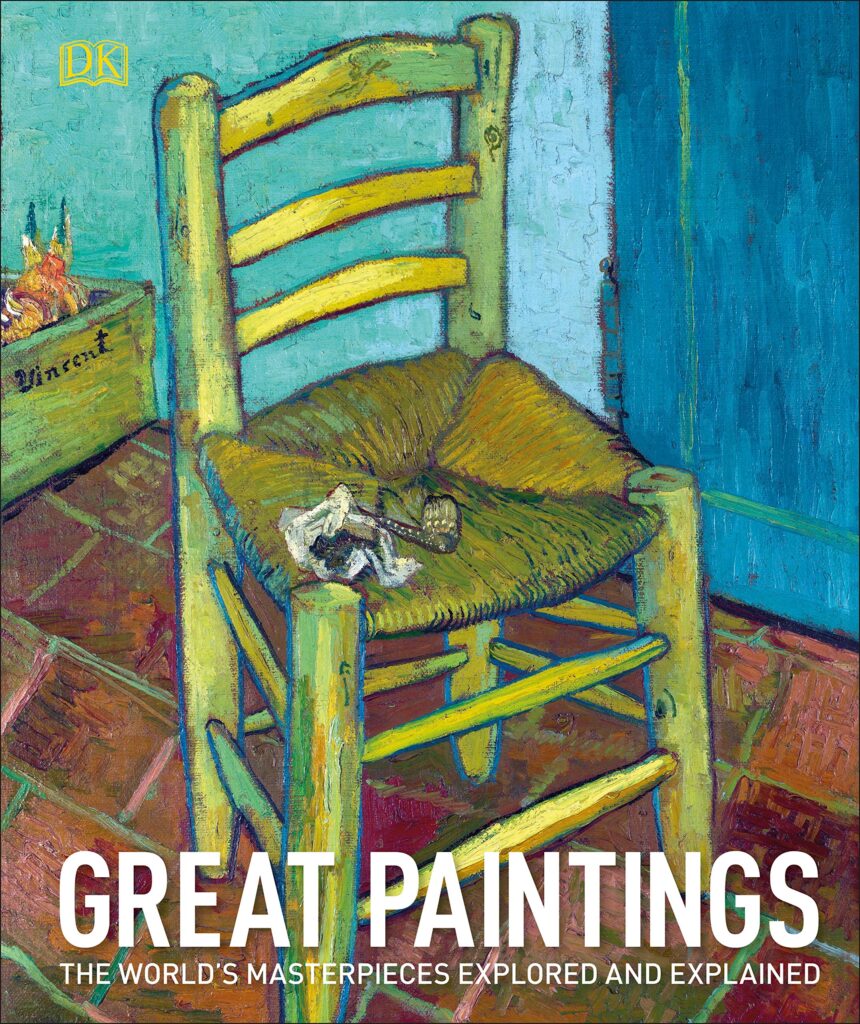 Great Paintings: The World's Masterpieces Explored and Explained
From works by Botticelli and Raphael to Salvador Dali and Frida Kahlo, discover the paintings that have shaken the art world through the centuries and across continents. Great Paintings takes you on your own personal gallery tour of over 60 of the world's best-loved paintings. Unlock the hidden meanings and symbols behind each painting, with over 700 photographs to bring the pictures to life and help you understand the key features, composition and techniques that have made these paintings stand out. Plus, biographies of the artists provide the background to each art work, inspiring you to paint your own picture of the historical and social context behind each masterpiece.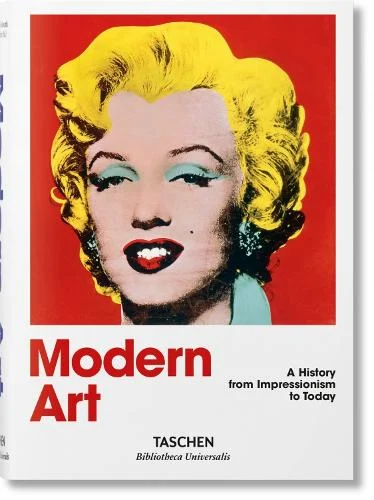 Modern Art. A History from Impressionism to Today
In this brilliant book about art styles and movements, older children can learn about Symbolism, Expressionism, Futurism, Dada, abstract art, renewed Realism, Surrealism, Abstract Expressionism, Pop, Minimal and conceptual practice, among others.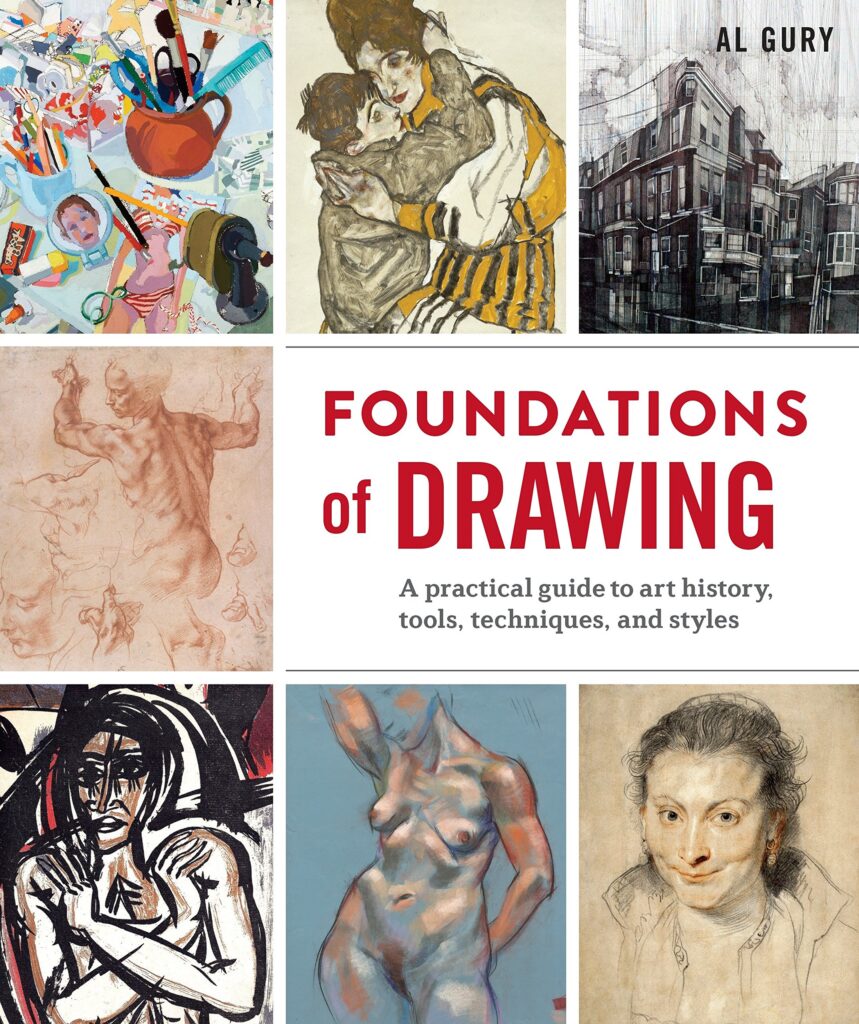 Foundations of Drawing: A Practical Guide to Art History, Tools, Techniques, and Styles
If you're seeking a how to draw style book, then this is the one for you. It teaches the foundations of drawing through an overview of art history, aesthetics, methods and materials of the drawing medium. Clearly defined demonstrations provide easy access to the practice of drawing as well as the history and development of core drawing techniques. Richly illustrated, the book contains reproductions of the finest master drawings from the fifteenth century to the present. Unlike other how to draw books, it provides readers with the context and background to help understand just why these materials and methods are so vital for successful drawing.
For some more of the best children's books about famous artists as well as more activity-based art books, you you can find my recommended list of 13 of the best art and art history books for children here