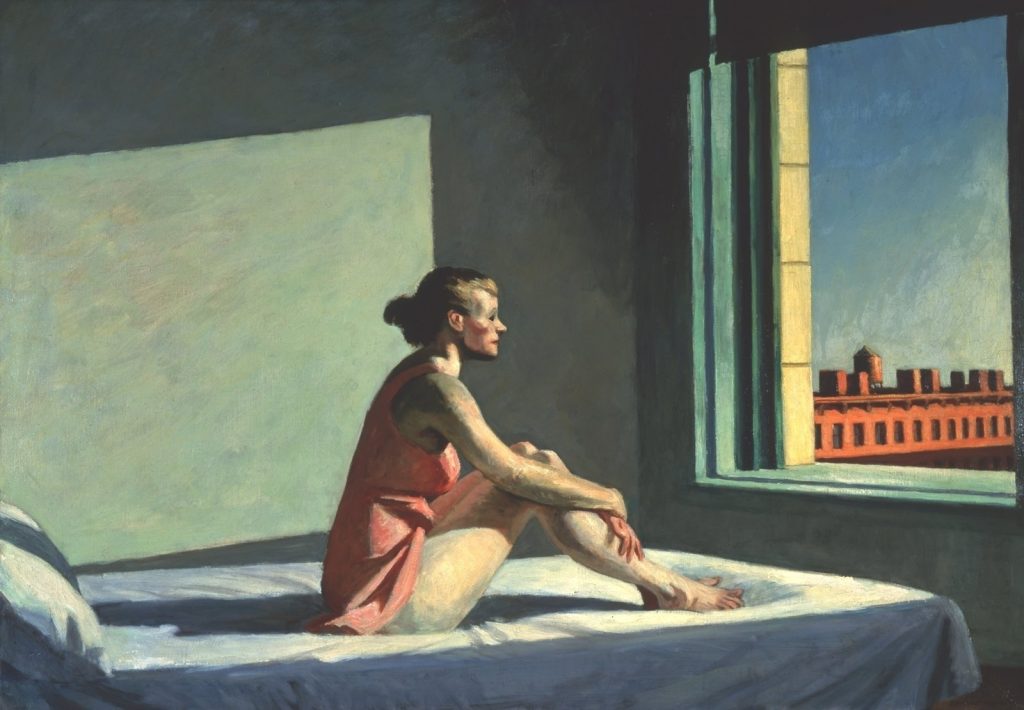 It's no secret that the world of art is male-dominated. For too long, art history has ignored female artists, who have been eclipsed by men, including their own husbands. This problem has its roots in the patriarchy – contributions by women, artistic and otherwise, have been valued less highly than those of their male counterparts. Women whose partners were artists have frequently found themselves in a supporting role, keeping books, contacting dealers, managing studio spaces and more. Read on to find out more about 10 women artists overshadowed by their husbands.
It's time to meet the famous artists' wives, who deserve greater recognition of their own.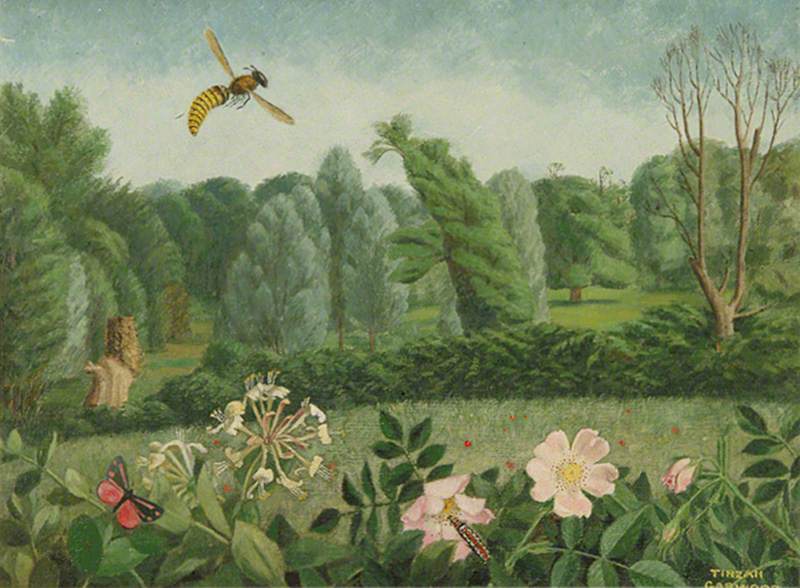 1. Tirzah Garwood (1908-1951) / Eric Ravilious (1903-1942)
The first of our female artists overshadowed by her husband is Tirzah Garwood, who was a British artist and engraver. Garwood attended Eastbourne School of Art, where she produced widely-praised wood engravings; these were displayed by the Society of Wood Engravers.
Whilst both were considered members of the Great Bardfield Artists community, Garwood's marriage to her former teacher Eric Ravilious has seen her artistic achievements more or less extinguished by his. Even her Wikipedia page features a painting by Ravilious, rather than a work of her own.
Garwood was a multi-talented artist, having designed beautiful marbled papers, as well as accepting commissions from the BBC and Kynoch Press. She developed a distinctive painting style, defined by magical realism, rich colours and larger-than-life insects which loom ominously over idyllic rural scenes.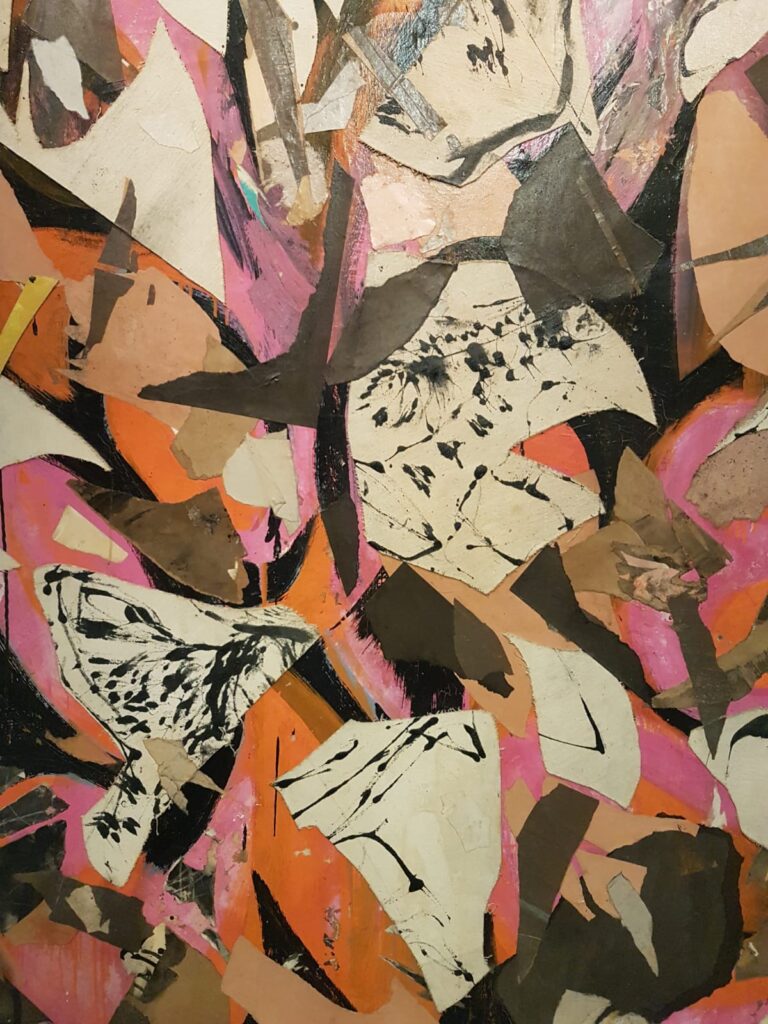 2. Lee Krasner (1908-1984) / Jackson Pollock (1912-1956)
The next of our artist wives of famous artists is Lee Krasner, who was an American abstract expressionist. Her particular specialisms were painting and collage, but she also produced portraits and Cubist drawings amongst her 50 years' work. During the Great Depression, Krasner worked as a muralist for the Works Progress Administration (WPA), a public art project, and was an arts activist.
In the 1930s, Krasner was at the centre of the New York art world, having joined the American Abstract Artists group. She later married Jackson Pollock, and following his demise, Krasner was one of the key players in establishing his legacy. She even included fragments of discarded paintings by Pollock in works such as 'Bald Eagle', spattering them with paint.
Posthumously, Krasner has received more recognition, and her retrospective at the Museum of Modern Art sadly opened just a few months after her death.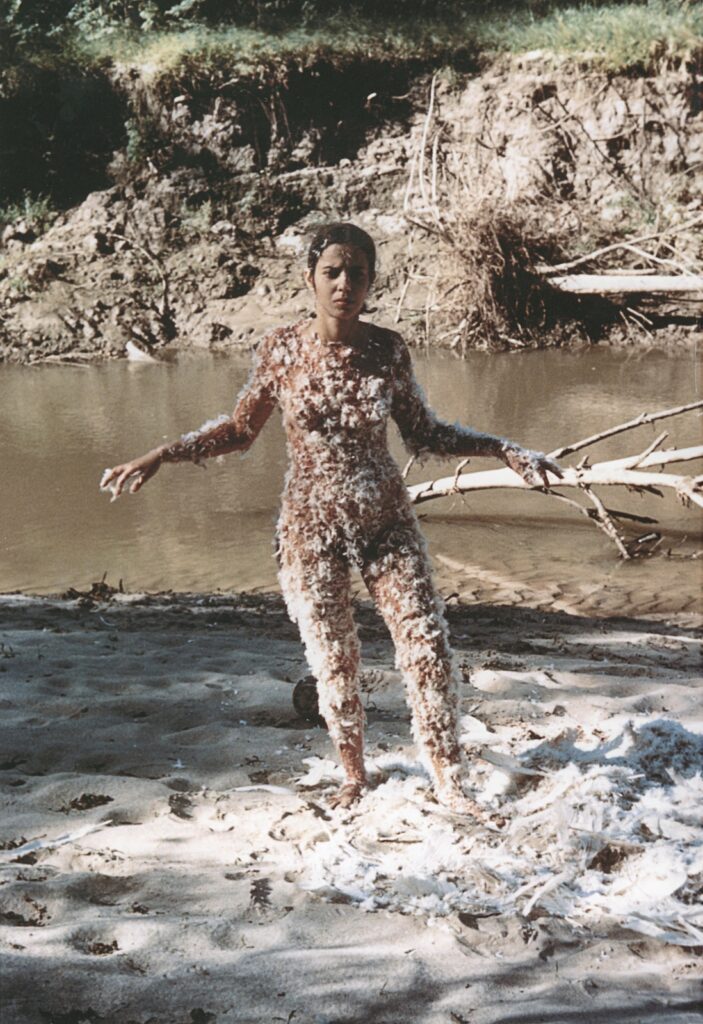 3. Ana Mendieta (1948-1985) / Carl Andre (1935-present)
Born in Havana, Ana Mendieta was exiled from Cuba with her older sister at just 12 years old, and was sent to an Iowa orphanage. Her work explores her identity as a female emigrant. Amongst Mendieta's best-known pieces are her 'earth-body' performances, and her oeuvre also includes sculpture, film and photography.
Mendieta used the earth as a platform to confront the difficulties of displacement, recording her body's imprint in video and photo in several outdoor locations. She was inspired by what she referred to as 'primitive art', and her work is expressive and visceral as a result. Mendieta tragically died at 36 after falling from her apartment window in New York. Her husband Carl Andre is still alive today, having been acquitted of her murder.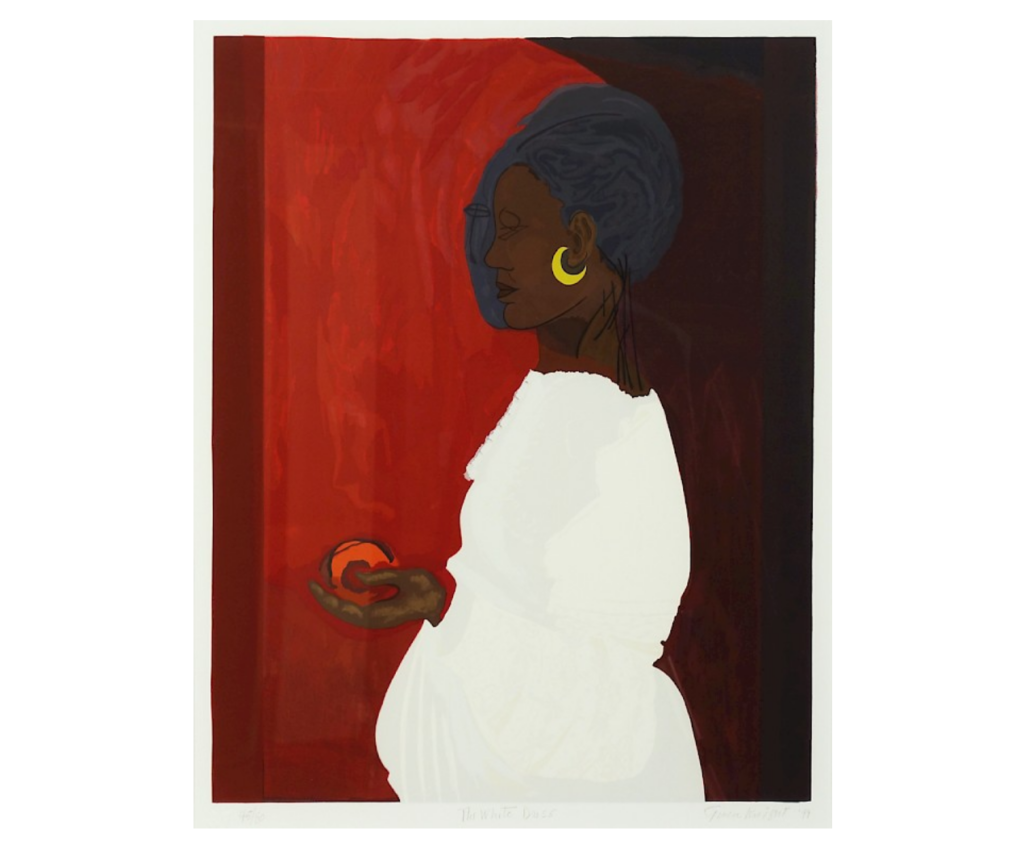 4. Gwen Knight (1913-2005) / Jacob Lawrence (1917-2000)
Fourth in the list of female artists overshadowed by men is Gwen Knight. She painted and sketched vibrant portraits and images of dancing figures. Knight often used bright and contrasting colours, which reflect an interest in her West African heritage and express her reactions to experiences. As a teenager, Knight immersed herself in the Harlem Renaissance – she was passionate about dance, literature, and theatre. Like Krasner, she joined the WPA Mural Project.
Knight and her husband Jacob Lawrence sometimes worked collaboratively, inspiring one another. As they got older, the couple moved around, predominantly to facilitate Lawrence's work opportunities. They eventually settled in Seattle and after five years there, the Seattle Art Museum hosted Knight's first solo show.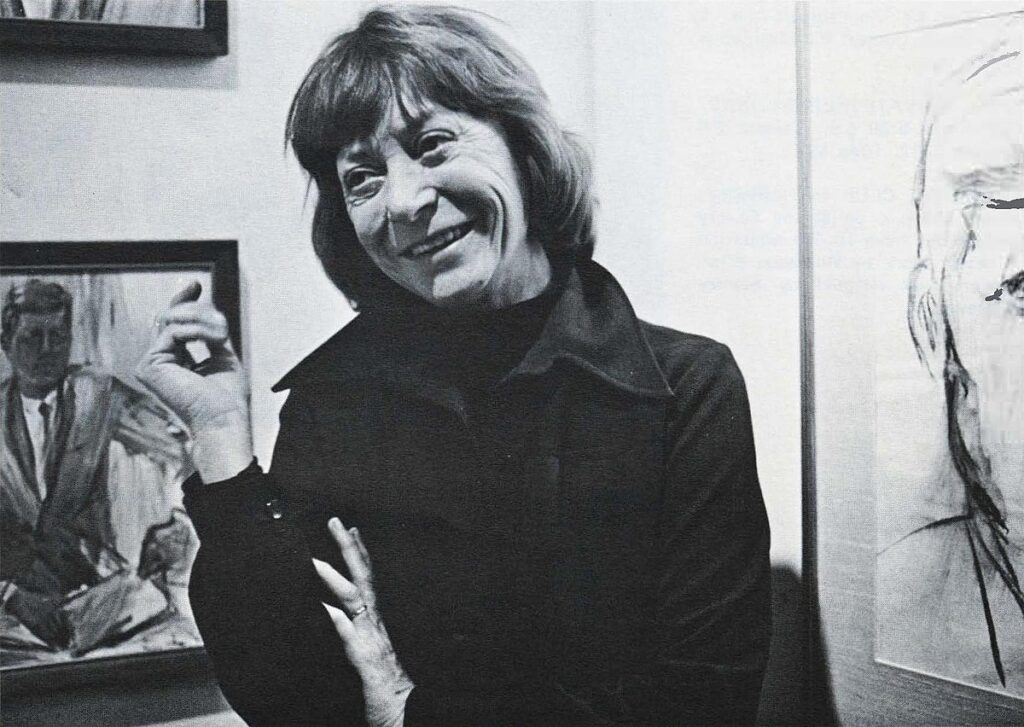 5. Elaine de Kooning (1918-1989) / Willem de Kooning (1904-1997)
Elaine de Kooning was a painter and Abstract Expressionist, and a particularly skilled portraitist. She became a well-known figure in the New York art scene – her work is vibrant and full of life. De Kooning painted friends and famous figures, including a commissioned portrait of John F. Kennedy. Born Elaine Fried, she was another of the famous artists' wives who was taught by the man who would become her husband. She was later inspired by prehistoric cave artworks, and taught at prestigious American universities.
When asked what it was like to work in the shadow of her husband, Willem de Kooning, Elaine de Kooning replied "I don't paint in his shadow, I paint in his light."
Film clips of her in the studio show how quickly she could capture a person's likeness and how articulate she was about the process. With a fast, deft sketch of the subject's most prominent features, she then overlays slashes of vivid, colourful paint in all directions, in and outside the lines, and the image emerges with a jazzy energy. One wonders if she would not have been better known as a painter today if she had kept her maiden name and/or had not married Willem de Kooning, the leading Abstract Expressionist of the 20th century…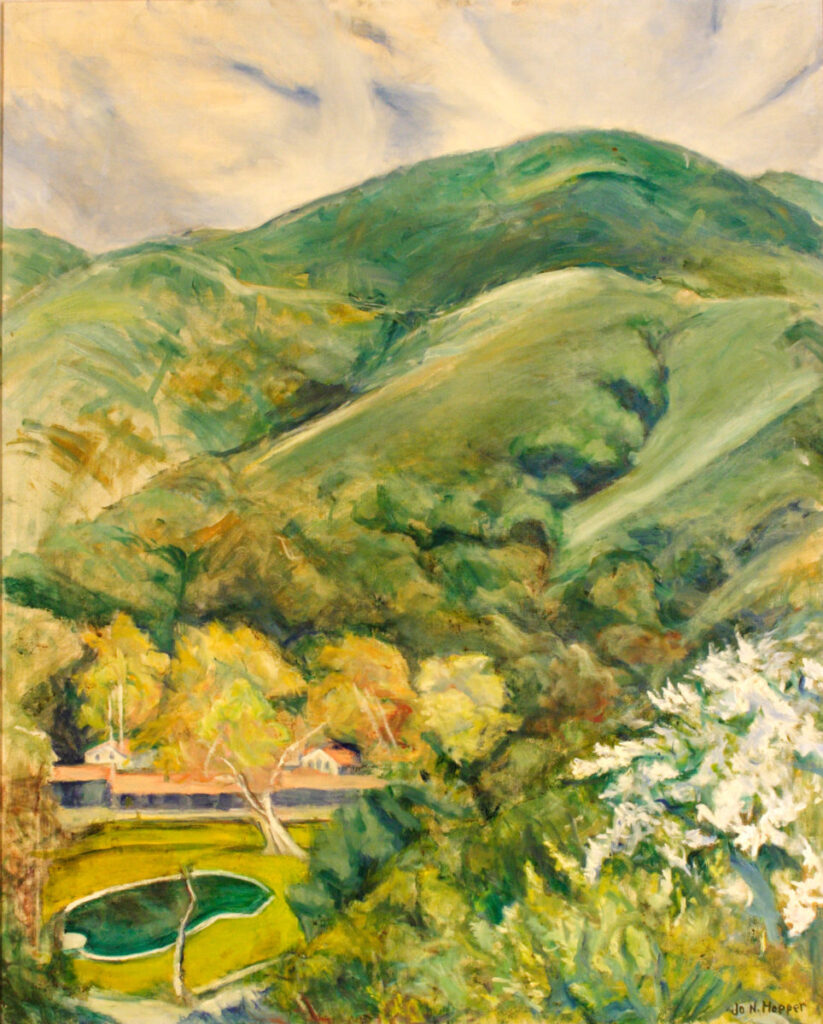 6. Jo Hopper (1883-1968) / Edward Hopper (1882-1967)
Jo Hopper was an artist of many talents, having worked as a teacher and actor alongside painting and selling sketches to newspapers. Born Jo Nivison, Hopper's distinct palettes and use of watercolour are particularly notable.
As we have seen with other famous artists' wives, Jo Hopper's influence helped to enhance her husband Edward's reputation. As a result of this, today she is best known as his muse, having appeared in many of his most famous paintings. However, the 2017 exhibition 'The Hoppers' in Provincetown, Massachusetts showed the couple's collected works together.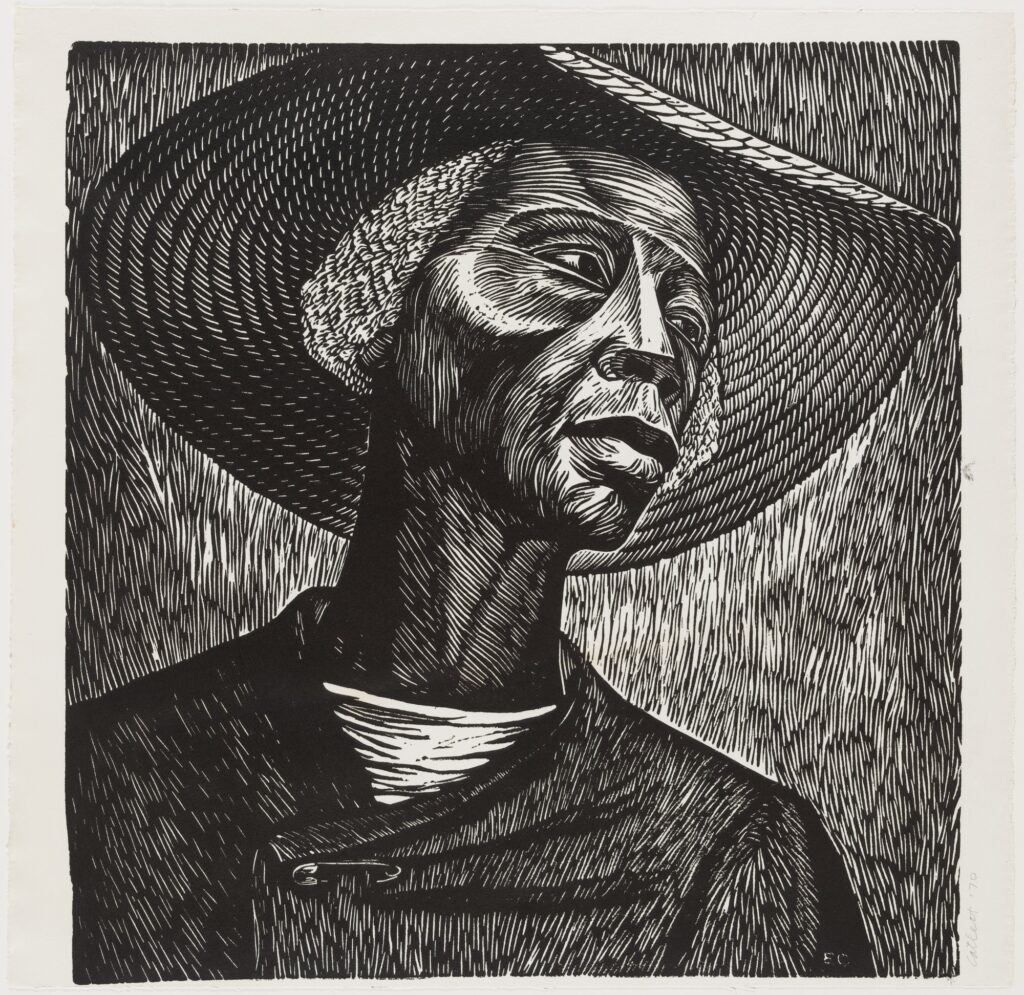 7. Elizabeth Catlett (1915-2012) / Charles White (1919-1979)
Another female artist overshadowed by not one, but two, husbands is Elizabeth Catlett. Across mediums such as printing, sculpture and painting, Catlett explored issues of race, feminism and motherhood. Influenced by Cubism and Primitivism, she responded to the Civil Rights Movement as it gained traction. Catlett was a true trailblazer, as the first African-American woman to graduate with an MFA from the University of Iowa.
In the 1940s, Catlett travelled to Mexico and was hugely inspired by the activism in murals by Frida Kahlo and Diego Rivera. Catlett was briefly married to fellow artist Charles White, and later to painter Francisco Mora. She died in her beloved Mexico in 2012, and her work is held in several world-renowned galleries.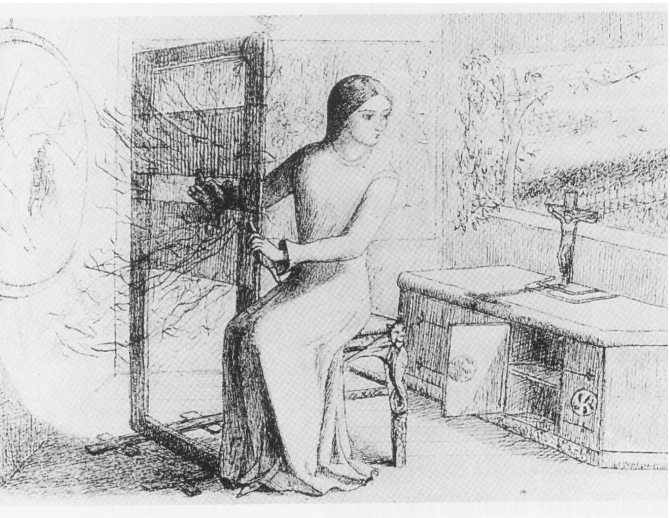 8. Elizabeth Siddall (1829-1862) / Dante Gabriel Rossetti (1828-1882)
Elizabeth Siddall, known as Lizzie, was the iconic 'face' of the Pre-Raphaelite movement. You probably know her from John Everett Millais' painting 'Ophelia' and she is often framed as a muse, not artist. But her own work is too often overlooked. She produced a number of watercolours, sketches, drawings and paintings over the course of her short life.
Siddall's compositions had parallels with those of the Pre Raphaelite Brotherhood – she exhibited with them in 1857. Thematically, her skilful artwork covers medieval symbolism and Arthurian legend. Siddall also wrote moving love poetry. Her husband Dante Gabriel Rossetti forbade her from being painted by others in the Brotherhood. Solo exhibitions of Siddal's work took place in 1991 and 2018 – the latter emphasised the discrimination she faced as a female artist.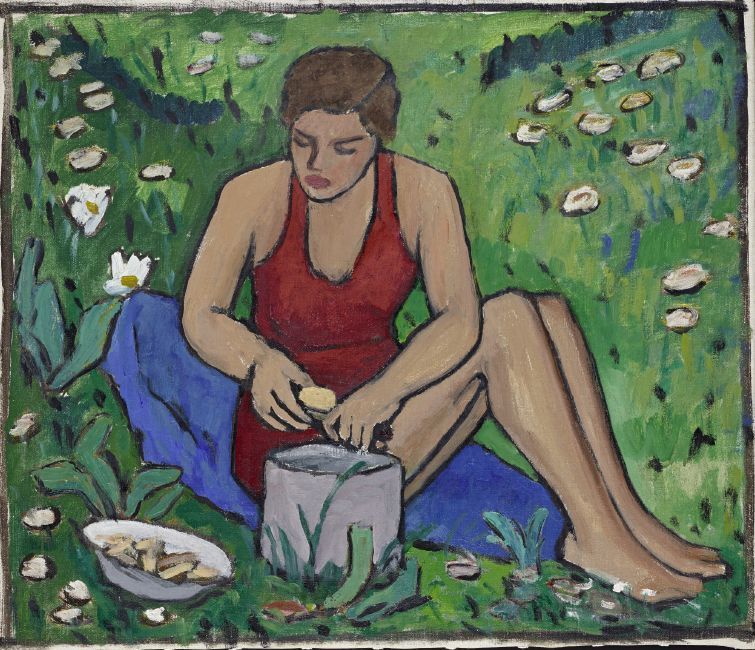 9. Gabriele Münter (1877-1962) / Wassily Kandinsky (1866-1944)
Our penultimate female artist overshadowed by men is Gabriele Münter, who was an Expressionist painter from Germany. She is best known for her stylised landscapes, domestic interiors, and self-portraits. Münter's rich use of colour, striking lines and simple forms are particularly admirable. Having studied under renowned Russian painter Wassily Kandinsky, the two later became a cohabiting couple. We should note here that whilst Münter and Kandinsky were not technically married, they were together for over a decade. After their relationship came to an end, Münter's work continually evolved and developed. Today, her work can be found in collections both in Europe and the US.
10. Margaret Keane (1927-present) / Walter Keane (1915-2000)
The final artist wife of a famous artist is Margaret Keane, who has been painting for over 60 years, and is now in her nineties. Her distinctive style depicts figures with unsettlingly large eyes, which have been dubbed 'Keane Eyes'. She first used these when painting children. Keane's husband Walter has gained notoriety for having claimed her work as his own – following their divorce in the 1960s, the two had a 'paint-off' in court! Whilst Keane has not been critically acclaimed for her work, Tim Burton's 2014 biopic Big Eyes inspired a resurgence of interest in her unique approach to portraiture.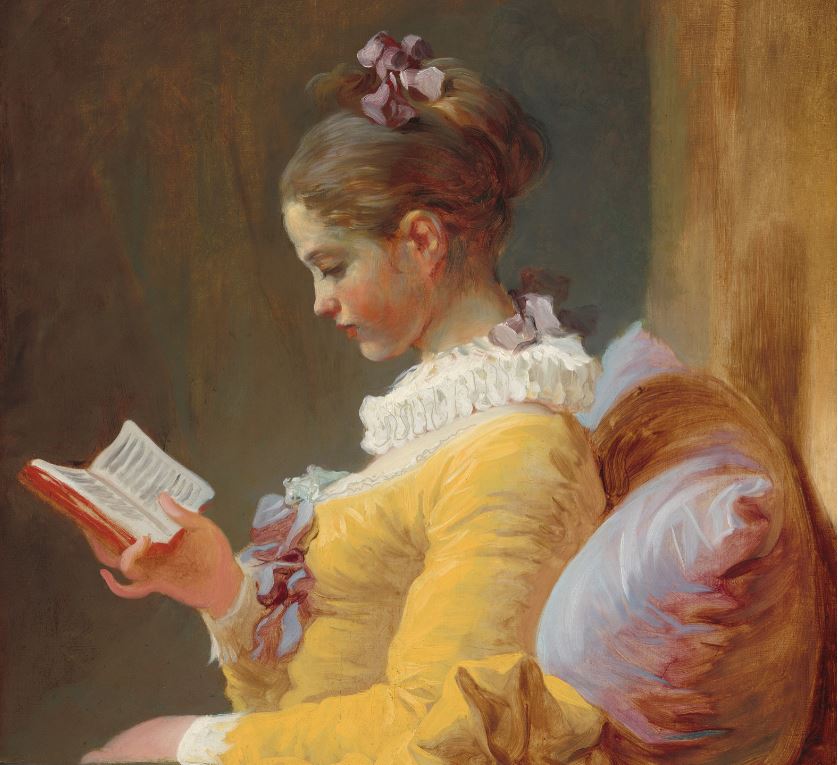 It is interesting to note that many of these famous artists' wives outlived their husbands. Despite this, many failed to receive recognition for their work until later in life, and often not until after their deaths, if at all. There is a repeated pattern of romantic relationships stemming from teacher-student ones, which suggests a questionable power dynamic. All 10 of these women, and countless others, deserve to be remembered as artists in their own right.
This blog post was a collaboration between Ruth Millington and freelance writer, Rosie Crabbe who you can find here