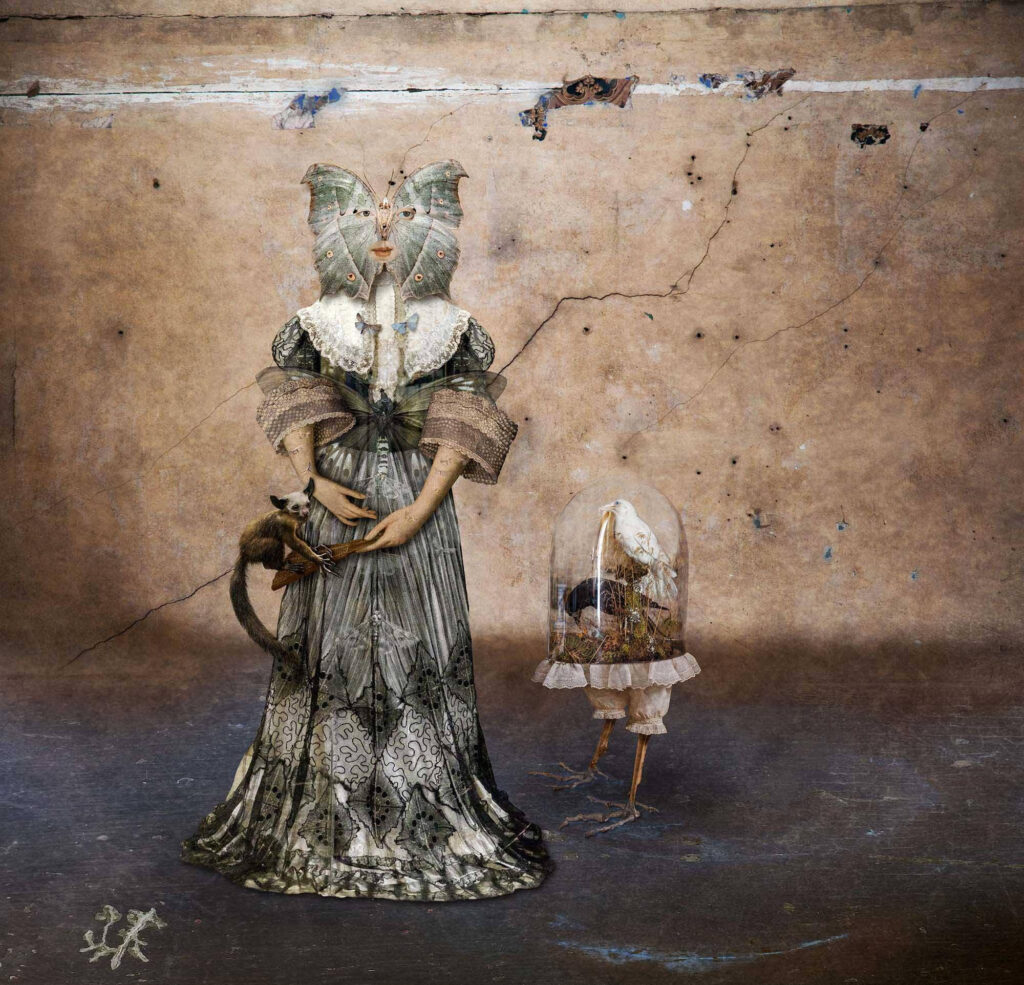 Automata, mesmerising moth-women and swan sisters all exist in the magical world of Paul Biddle's surreal photographs. Biddle's main inspiration comes from museums and the unusual objects he finds within; photographing them, he creates his own playful cabinet of curiosities, arranged in ways that offer new narratives and invite viewers to make up their own stories about his surrealist muses.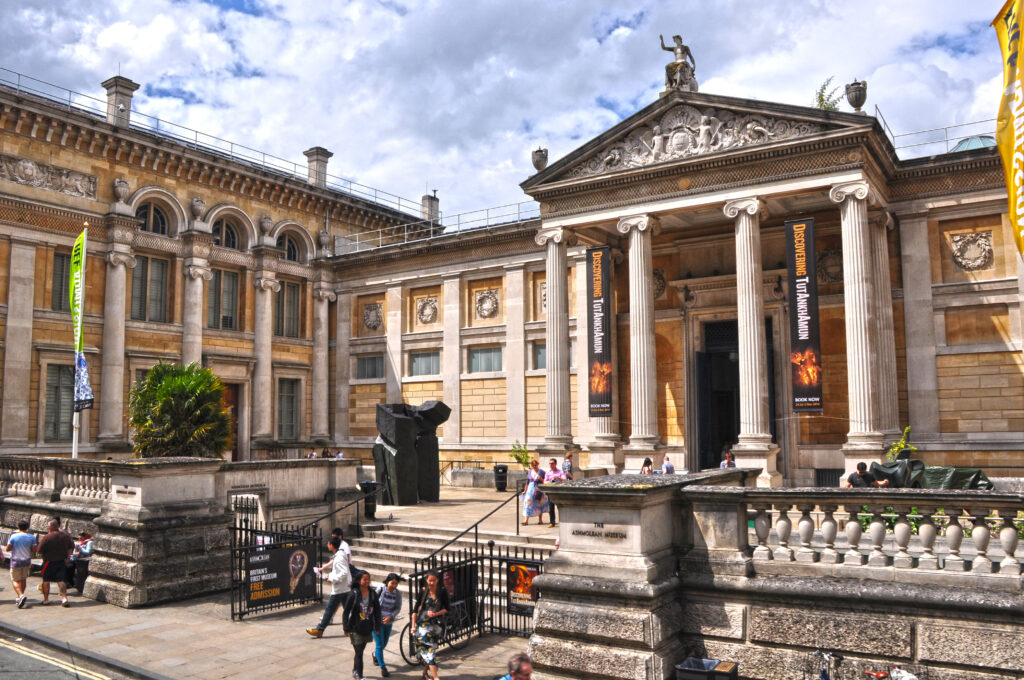 From a young age, Biddle's mother used to take him to Birmingham Museum and Art Gallery, where he remembers being entranced by the mummies within the Egyptian gallery. Today, he continues to visit museums where he will photograph natural history and ethnographical exhibits, recognising their inherent value:
"I am drawn towards old, decaying and found objects, which hold history and stories. In my most recent series of pictures my main inspiration comes from museums, places that are sacred to me. The word museum comes from the Greek word which means "places of the Muses". I photograph many of the artefacts that I use in my pictures in museums, from small local sites to large national institutions: the Ashmolean Museum, Bath Costume Museum, Malaga Folk Museum and many more. Inside their walls, these wonderful objects inspire me to create."
As Biddle acknowledges, the Greek word for museum, 'Mouseion', means shrine of the Muses; it is derived from ''mousa, meaning muse. To the Ancient Greeks a museum was a place sacred to the divine muses, who were the source of inspiration for poets, writers, musicians and artists.
Likewise, Biddle's work pays tribute to the sacred space of the museum, as a place of inspiration. Many of his images are filled with classical references, but he also riffs on the museum with clever, humorous and surrealist juxtapositions.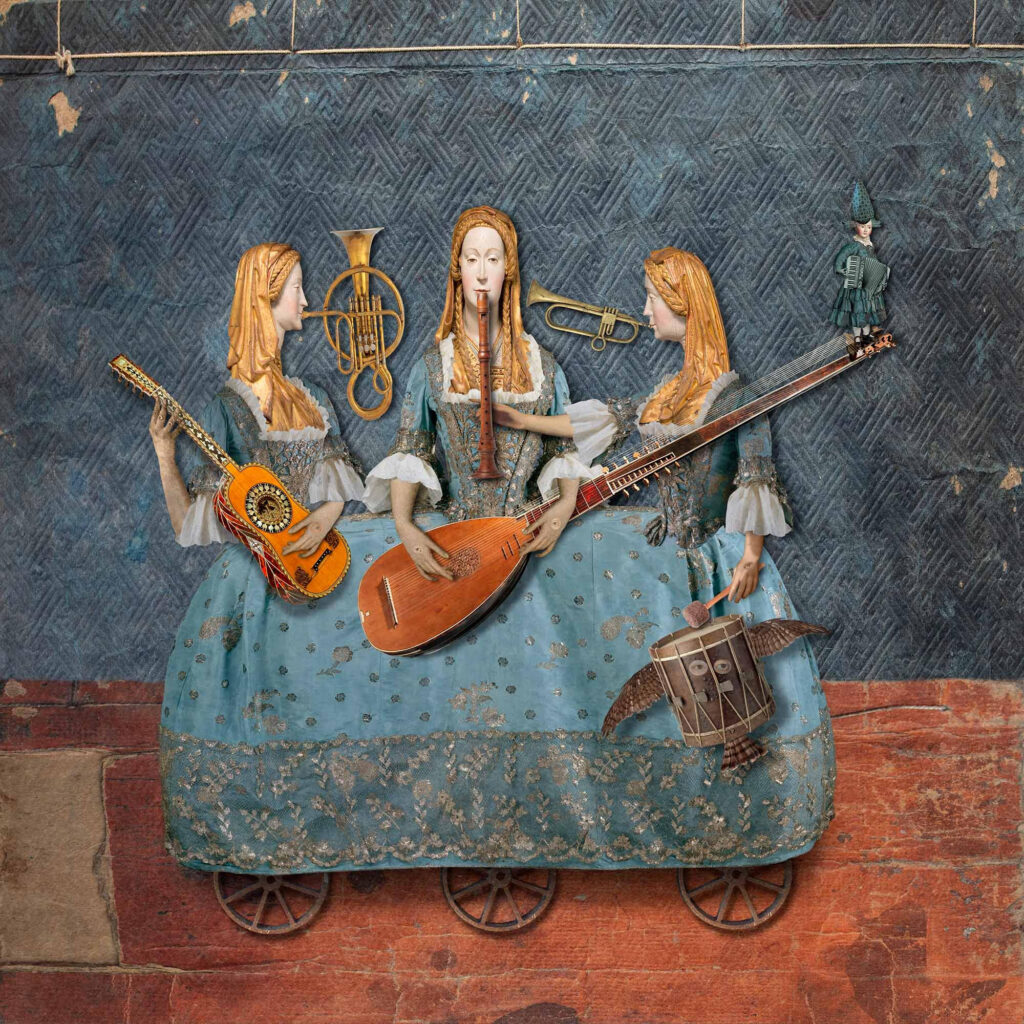 Back in his studio, Biddle stages and assembled the museum objects, from a curled shell to a collection of moths, before photographing these illogical combinations. Creating his own hybrid creatures, arranged with their own tales to tell, he fashions new surrealist muses from the museum exhibits. His most significant creations include the 'Languid Lady Lepidoptera' and 'Mellifluous Maidens':
"When I was creating Mellifluous Maidens the working title was Mellifluous Muses. I suppose, therefore, that my creations become my muses", Biddle explains.
Biddle's muses then take on a life of their own, which he recognises:
 "I am at my happiest when making an image, the moment it begins to work, the objects within the picture start to breathe and communicate with each other – it is their interaction within the mind of the viewer that makes the picture possible".
Biddle also has another muse, whose profound part in the process he acknowledges:
"My wife has been my biggest influence. The first person I show my new ideas for a picture is Pam, and I always show her a finished image and ask what she thinks of it. I ask her is it any good – she always knows and offers her 10 penny worth, She has a great eye and perception and often sees mistakes I've made and makes an alternative suggestion. In my early works we often worked out ideas together and I would just splash a bit of light on the set to make it come to life. I have always called her my Muse and Missus".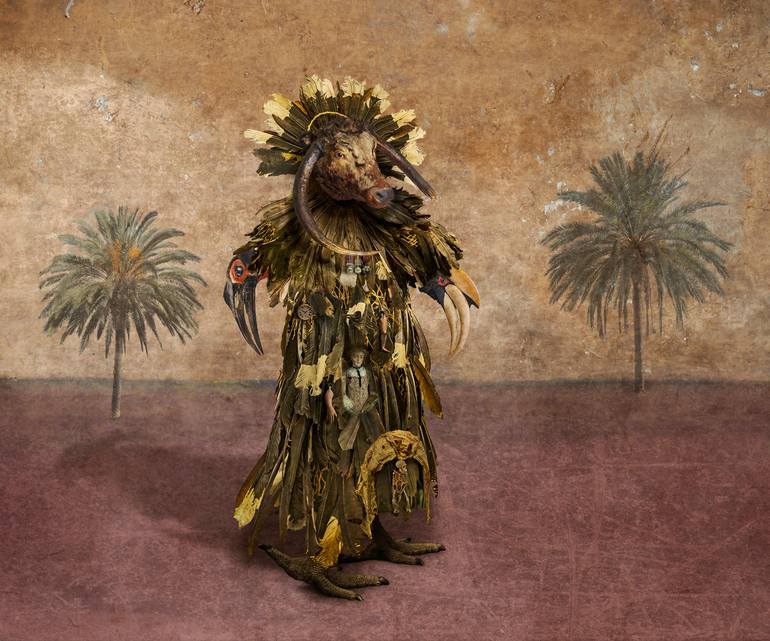 Paul Biddle reimagines photography to create a captivating reality, a magical land of dark fairytales where muses invite the viewer to imagine their own stories in the spaces around them – just as we do when we enter museums filled with incredible objects which hold layers of meaning.
Paul Biddle is an award-winning English artist, particularly known for his surreal photography. He specialises in staging and photographing found objects, from nature or junk shops, to create playful pictures. Absurd and thought-provoking compositions define his contemporary surrealism. You can follow him on Twitter and Instagram @PaulBiddle1 and @paulbiddle6306. Read more and shop his surrealist muse art from £300 at paulbiddle.com