I am often asked 'How do I become an art writer?'. The truth is, there isn't one route into this competitive field. At the same time, there are some strategies which I know can make a significant impact on your chances of writing for the art world. And, crucially, getting paid for your words. I'm happy to share with you what has worked for me. From setting up my art blog 2 years ago, I now have a monthly art column for Rise Art, and have written for publications including the Express, i Paper and Telegraph. It didn't happen overnight: it took a lot of trial and error. More errors, than anything else. But persistence pays off.
So, here are my 9 tips to get you started as an art writer. 
1. Attend art events
Networking. The word makes me recoil. Luckily, you don't need to bother with generic networking events. I've mostly found them to be a waste of time. However, you do need to go to gallery openings, exhibition Private Views (PVs), art fairs, relevant book launches and other art events that you can get yourself on the guest list for.
At these events meet as many people in the room as you can, letting them know if you're looking for opportunities. Be polite and not overly pushy. A bit of charm, and a shared interest can go a long way. Start the conversation by finding out about who you are talking to, and what they have going on at the moment.
It was at a recent gallery opening that I met the Gallery Director. It turned out she was looking for an art writer to put together a catalogue for the next show. I let her know that I was available, had a real interest in the artist, and secured the commission.
I didn't know anyone working in the art world when I started out. So, please don't be put off if you have zero connections at the moment. You will build your own network.
Oh, and arty events tend to have free wine.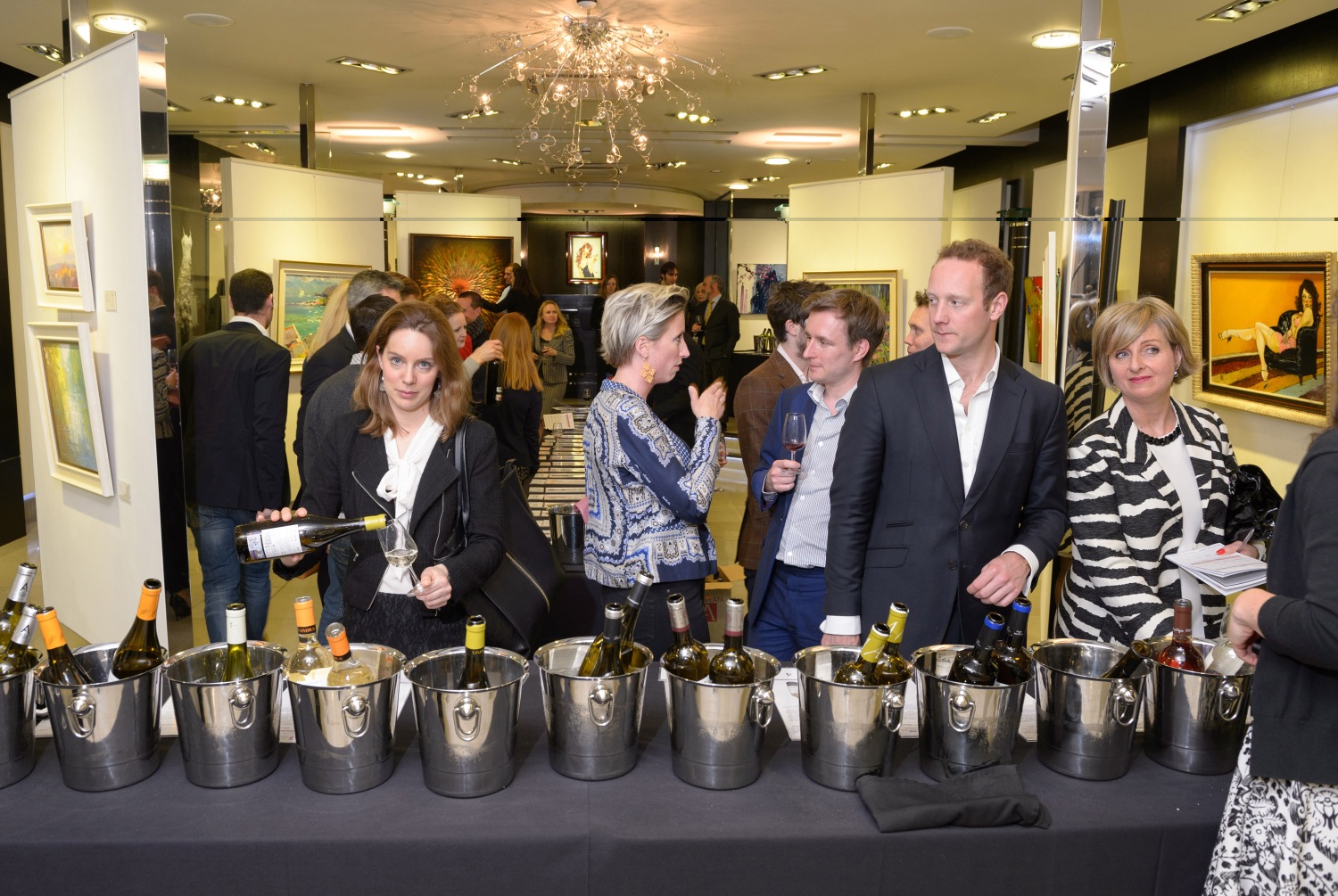 2. Start an art blog
If you want to become an art writer you really need a blog. I don't see this as optional.
Why?
First off, it's your portfolio. This platform allows you to showcase your writing. Link to it in pitches, CVs, covering letters and emails to editors.
A blog also builds credibility. In your bio/about page make sure you list previous publications you've written for (including student papers if you're starting out), any awards you've received and clients you have collaborated with.
I use my blog as a portfolio of my writing, keeping it focused on art and culture. When I started out, I was chasing editors, but recently have found that I am being asked to write for publications via my blog.
If you need more advice on how to start an art blog, you can read my guide here.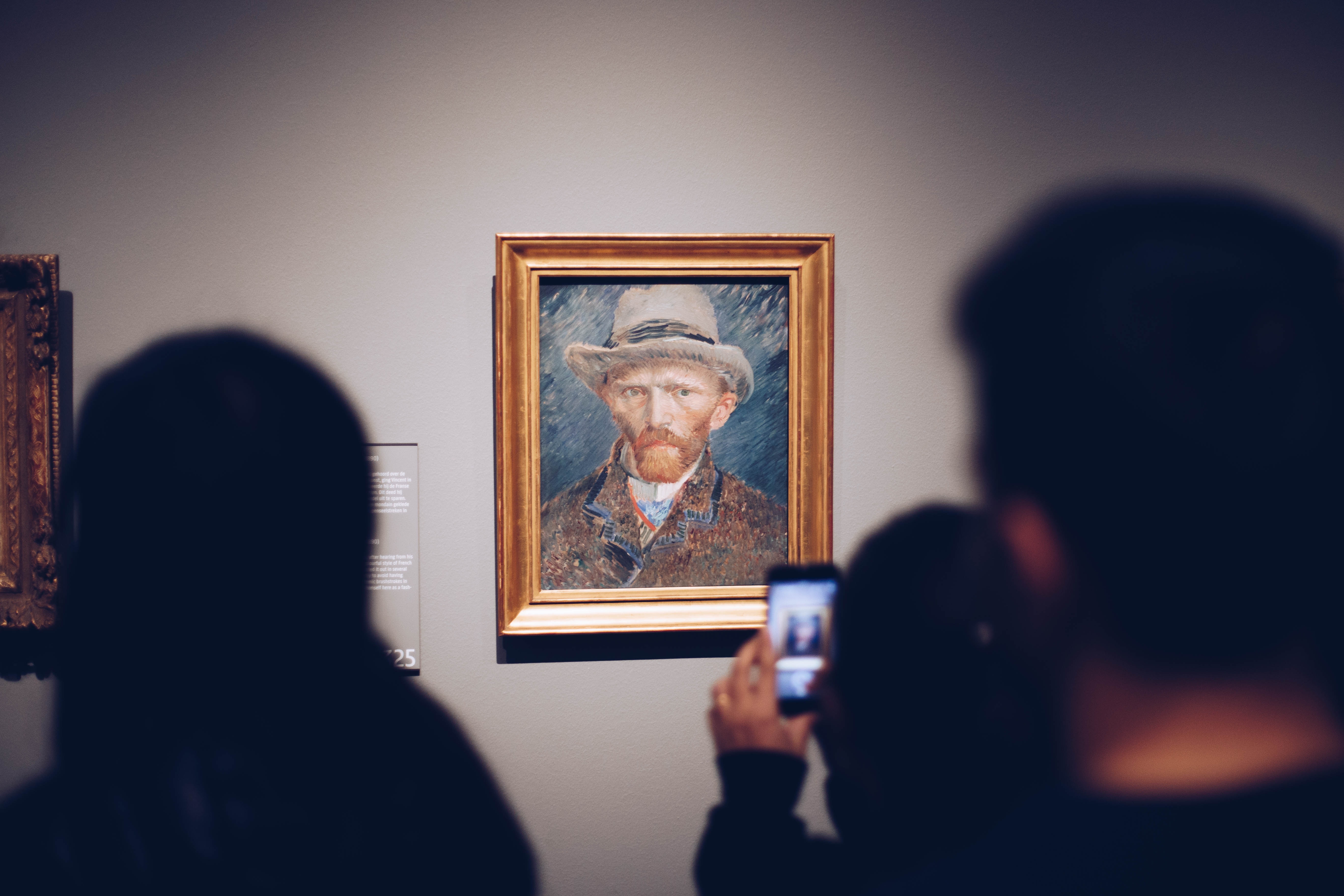 3. Tweet
If you don't have a Twitter account yet, you need one. Twitter is, by far, the best social media platform for writers.
This is how you need to use it:
Build a network online. Follow (and engage with) authors, editors, agents, gallery managers, curators and artists. Start to build your own audience. Engage with people by asking questions, commenting on tweets, re-tweeting, and by adding hashtags to conversations (not too many though). Polls are another way to engage with Twitter. Be creative with it.
Find writing opportunities on Twitter. Editors often call out on Twitter for specific requests. Just last week I saw the editor of Easy Jet's magazine inviting pitches on travel and culture via her Twitter account. Search for the hashtag #journoresources and you will find editors inviting pitches and PR agencies looking for bloggers.
Twitter is part of your portfolio, presence and brand. I've been found and contacted via Twitter about writing opportunities. Make sure your bio lists the fact that you're an art writer and include contact information/a link to your website.
Share new blog posts. Include an image and direct link to the post. Tag relevant people, add in your hashtags and share away. I find certain times best, such as Sunday afternoons. Localised networking hours such as #BrumHour help you to share your content with an active audience from your area. Other art and museum blogger groups and hours include #MuseumHour and #CraftHour.
Check out how other writers are using Twitter – find me here. 
4. Pitch ideas, properly
Writing for the art world will involve pitching your ideas to editors. But how can you ensure that  your pitch is the one picked and published?
Contact the right person. Avoid generic info@ email addresses. Again, Twitter is a good place for finding the best contact.
Make it fit. Look at past issues and make sure that your piece fits the editorial style, content and feel of the publication you're pitching to. Ensure your piece considers the intended audience. For example, if you're pitching to a magazine read by artists don't try to sell a story on how to start an art collection. Instead, focus on how artists can sell to art collectors.
Plan. Give the editor a good reason to run YOUR feature. Look ahead to the next year. What are the events, exhibitions and campaigns that you may be able to build a pitch around? For example, can you write about the arts and mental health during Mental Health Week?
Keep your pitch brief and to the point. Sum up the subject in a sentence or two. Then give a couple of paragraphs or bullet points detailing themes. Your email shouldn't be longer than a couple of paragraphs in total.
Why you? If the editor has received a dozen proposals on the same idea, why should they choose your idea? Is there something you can bring to it that the other writers won't? Include links to previous published pieces (especially those that are relevant).
Be specific. Is there a specific section which you can pitch to? Don't just think about proposing ideas for main features. All magazines have regular departments of smaller features. You may find it much easier to get something published there.
Think about your title. If sending a pitch by email, think about your subject line. Editors receive dozens of proposals a day, and that's on top of hundreds of other emails. Tempt the editor to open your email with a catchy title, which could also be used for the feature.
Many websites, magazines and journals also set specific guidelines. Be sure to follow these for each publication you pitch to. Most will require a short pitch (as detailed above) and why you are the best writer for the job (i.e. your experience, previous examples of your work).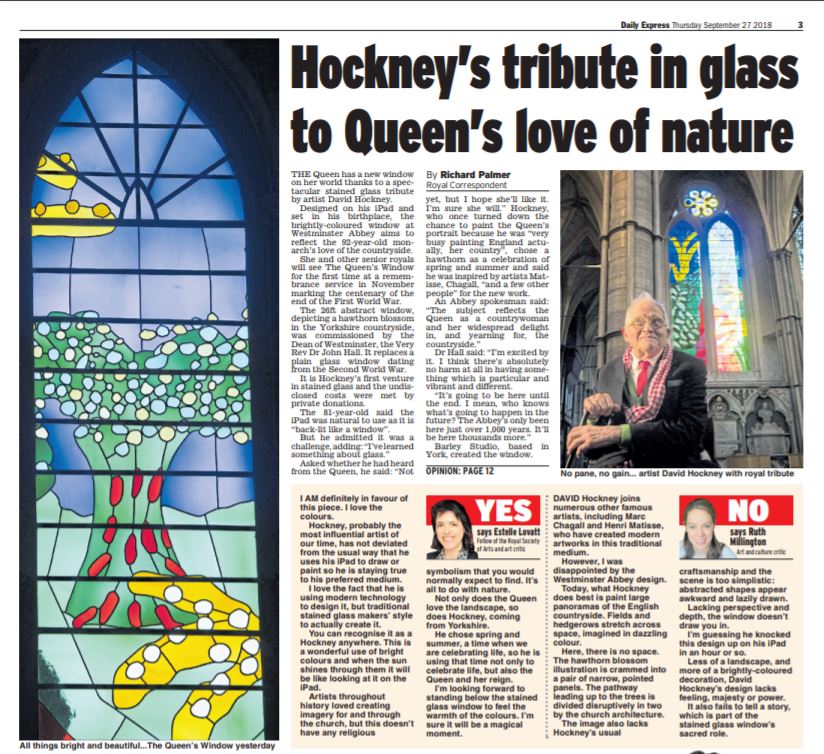 5. Watch the art world 
Keep up-to-date with current art world affairs.
Some magazines and papers will be looking for art writers to comment on breaking news stories as they come in. How should you keep on top of art news? If there's one source I can recommend it is the Art Newspaper.
For contemporary art and design Aesthetica is always bang on trend.
For a weekly art world low-down, sign up to the Guardian's art and design newsletter, sent as an email.
I also highly recommend watching auction house results, to see what's happening in the market. Big sales at Sotheby's and Christie's are the ones to keep your eyes on – they will indicate wider market trends.
Follow conversations on social media, especially Twitter and follow relevant hashtags.
Listen to podcasts and other lectures online. I highly recommend the Reith Lectures and absolutely love Grayson Perry's 'Playing to the Gallery' series.
Of course, nothing beats some of the best books about the art world, for honest insights.
6. Have an opinion
Today, in a world where everyone is having their say, you will be rewarded for voicing an opinion. Have an opinion which is informed, based on research and argued intelligently. Back it up with facts and figures. Make sure you've done the relevant research and link to this where possible. In the world of bloggers, there are lots and lots of positive reviews. Dare to be a little different. It takes confidence to have an unpopular opinion, but it can help you get noticed as an art writer.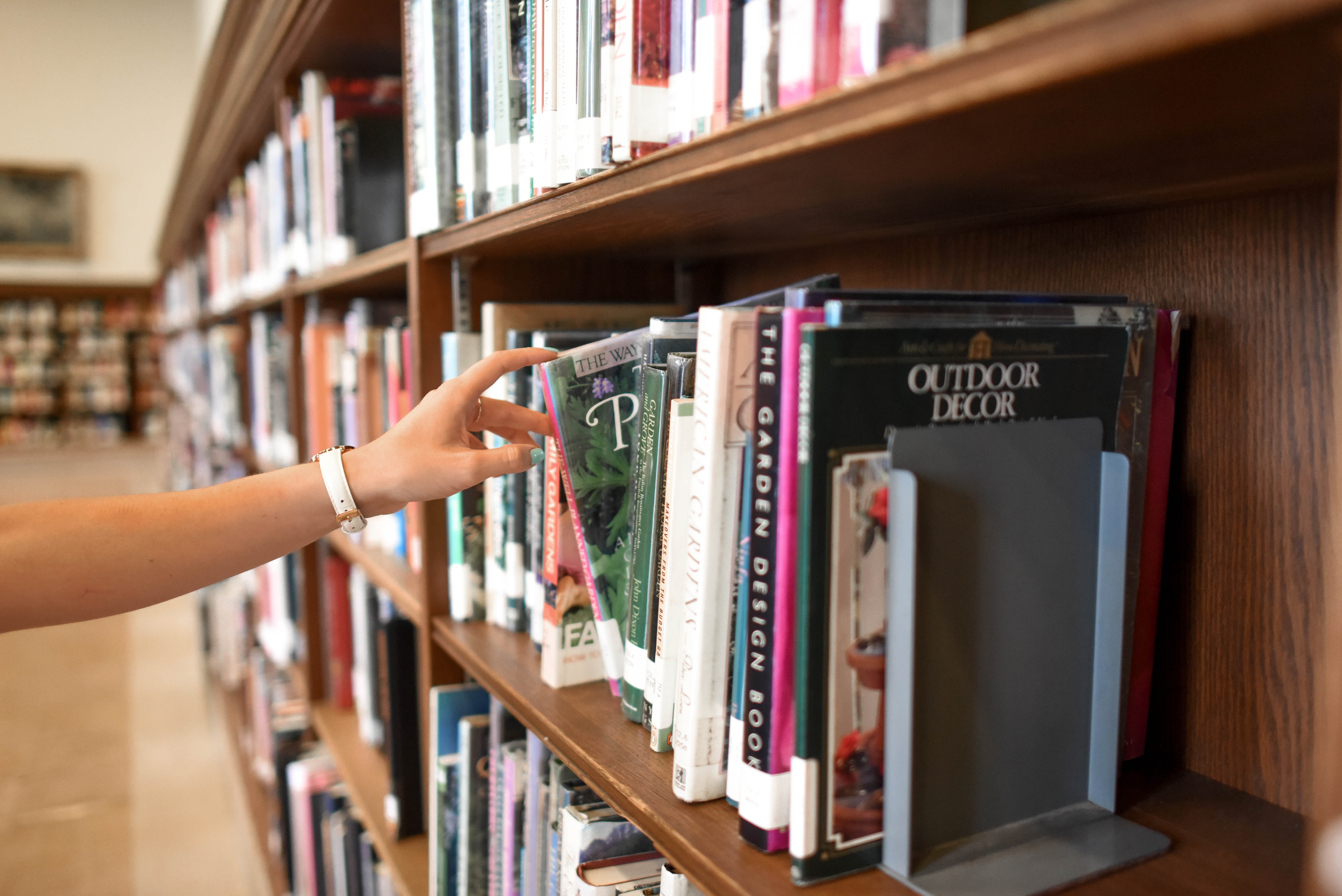 7. Consider PG study
Do you need a Masters to make it as an art writer? No, you don't need one. However, I found my Masters in Art History has really helped me. I used the year-long course to specialise in modern and contemporary art, and this specialism has been valued by editors and employers. It has also given me more confidence in that specific area. If you're going to do a Masters, make sure you pick the best possible course you can get onto. During your Masters programme you will also meet many like-minded students, to make sure you help each other out and stay connected afterwards.
8. Get some work experience 
No one lands their dream job as an art writer right away (unless their mum is the editor of Artsy). I certainly didn't start off as an art writer, but began my career by volunteering, and then, working in museums and galleries. Honestly, I couldn't find paid writing work. So, please don't worry if you're not where you want to be just yet. Working in the arts (in alternative roles) will allow you insights, knowledge and contacts which will all help you long-term.
You should also gain relevant work experience at papers, magazines and other publications. I've written more advice on how to get work experience in the arts here.
And if there's one site I recommend, it's Journo Resources, which is filled with job listings, salary advice, freelance rates and more.
9. Know your worth
When you're starting out, should you write for free? Yes, it can benefit you, when you are very early on in your career. I wrote about 10 unpaid pieces for various publications for the exposure it gave me, adding them to my CV, bio and blog. I also got references from these editors and used this experience to prove that I could meet deadlines, and write to specific editorial standards.
But beyond a few freebies, I felt like I was being exploited and decided to accept only paid work.
Also, if you write for someone for free, they will always expect that.
You have to recognise and know your own worth as a writer.
Ruth x