This week my friend's 5-year-old daughter drew him a picture. She was standing on a beach, and next to her was a nurse waving an NHS flag. "Why have you drawn this?" he asked. She couldn't explain why, but it didn't matter. Carers have entered our consciousness. These people, who we have taken for granted for so long, are recognised heroes. It's a remarkable shift in our values, and one that is being commemorated by artists. Heroes and heroines in art history are changing.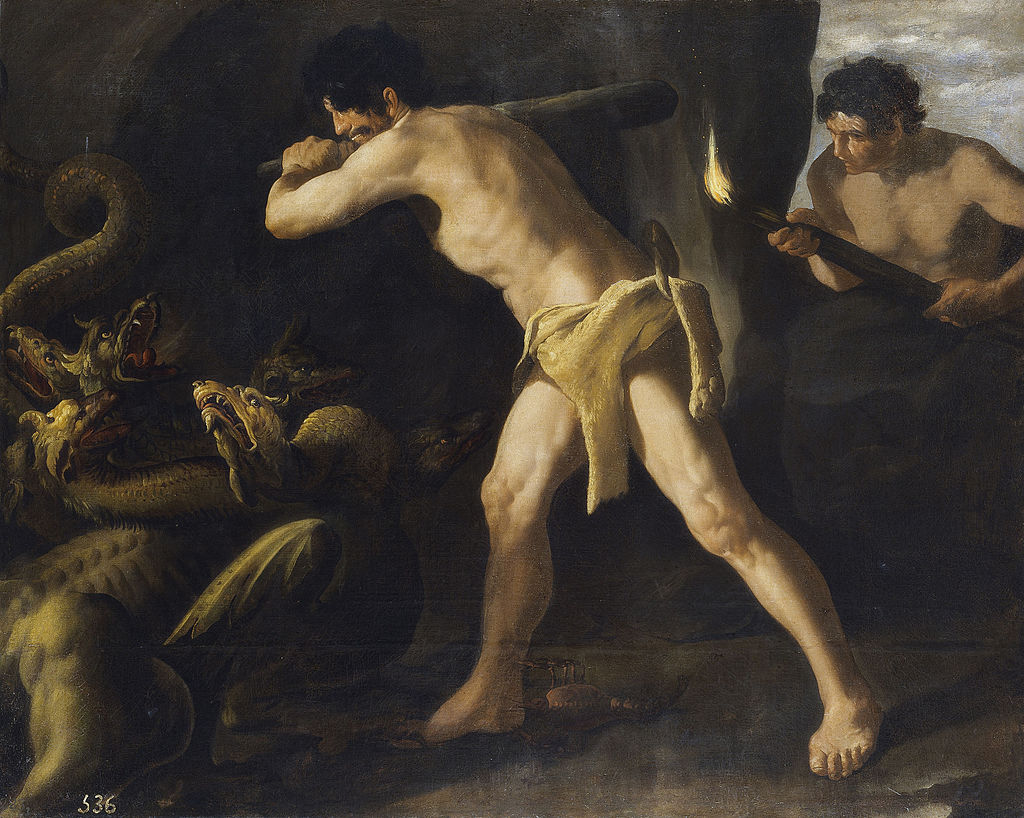 Artists have always been inspired to paint heroes. During the Renaissance, painters like Raphael, Titian or Tintoretto, portrayed figures from myth, literature and legend: Hercules slaying the Hydra, Samson and Delilah, Apollo on Parnassus. Daring heroes, and magnificent rulers, starred in large-scale narratives through which artists shared moral messages.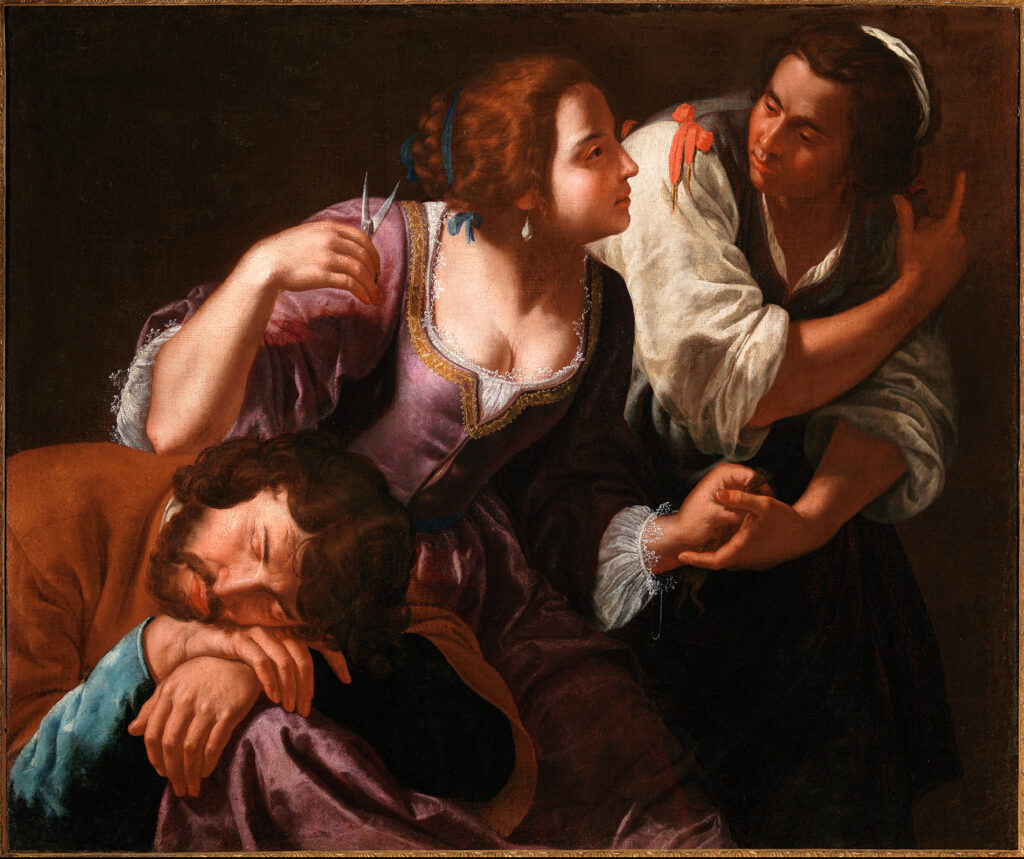 But the French Revolution of 1848 changed art, and its depiction of heroes, for ever. One of history's most dramatic upheavals, the Revolution put an end to the French monarchy, and gave freedom to ordinary individuals. Artists responded, rejecting mythical subjects. Instead, they began to depict day-to-day life and working-class people as worthy artistic subjects.
Artists such as Courbet, David, Millet and Manet played a pivotal role in the rise of post-Revolution Realism. These artists felt that they were living in heroic times. Suddenly, contemporary people, from bar maids to labourers, were just as worthy of their attention as mythical heroes. They imagined these figures from everyday life in monumental, heroic terms.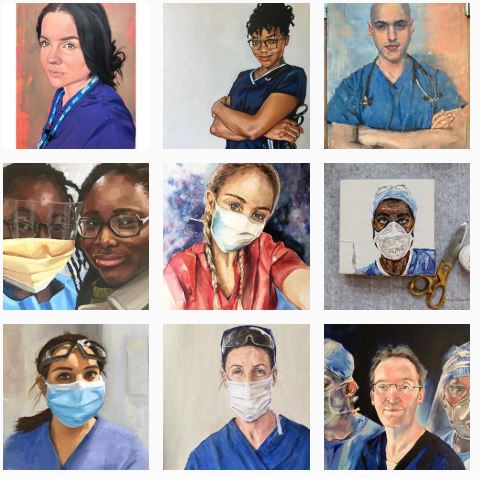 Today, amidst the Covid-19 crisis, 500 artists have turned their attention to our NHS heroes; they come dressed, not in capes and crowns, but PPE. In place of shields and swords, they don masks and gloves. The ongoing NHS portraits capture the exhaustion, tenacity and humanity of these front-line workers fighting against coronavirus.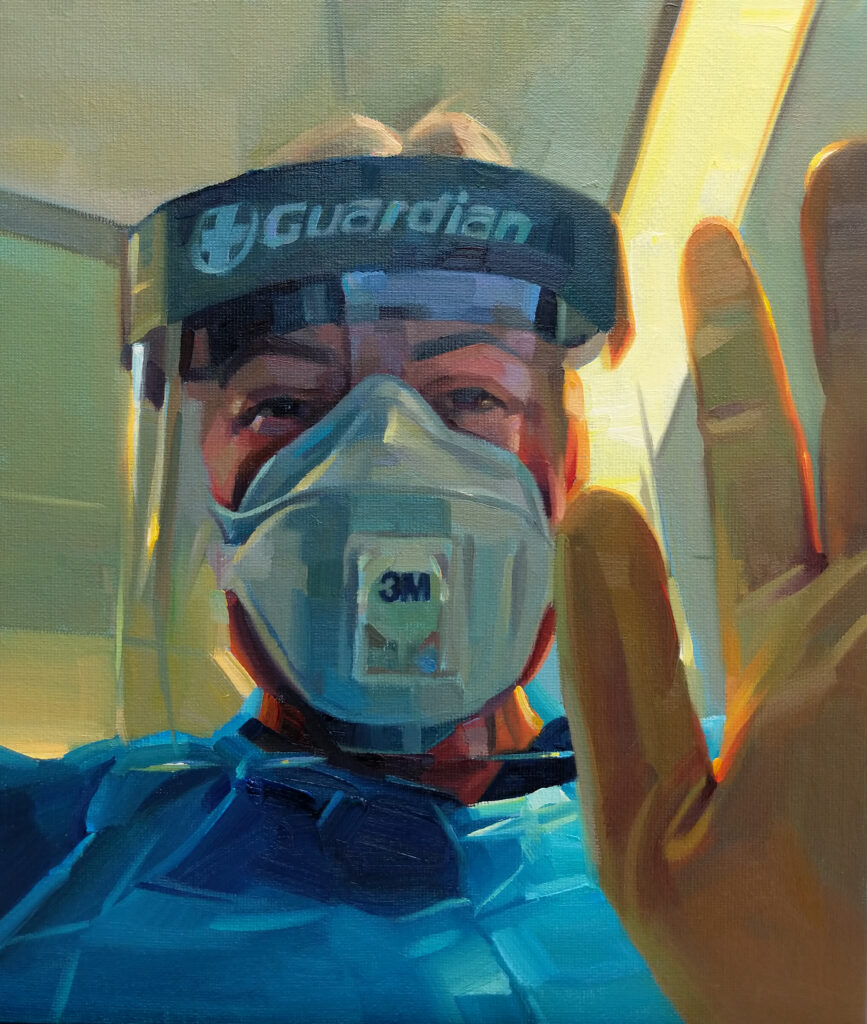 The series began when classically trained artist, Tom Croft, offered to paint a key worker's portrait in a post on Instagram. The first person to contact Tom was Harriet Durkin, an A&E nurse working at Manchester Royal Infirmary:
"She was recovering from Covid-19 and was about to start back on nightshifts when she messaged me. I painted her in her PPE to establish the times we are going through and it also shows that while Harriet is a wonderful caring human being, her mask both protects and acts as a barrier to the human interaction we normally have".
Since painting this first portrait, Tom has introduced over 500 artists to their heroic sitters, all of whom work on the front line in the fight against coronavirus. Paintings feature nurses, doctors, staff from A&E departments, care workers, anaesthetists and specialists from psychiatric wards.
And the project is still growing. There are now thousands of artists signed up, from around the world. If you want to join in as an artist, please visit Tom's Instagram page. NHS workers, please look out for the green canvas posted by artists offering a free portrait.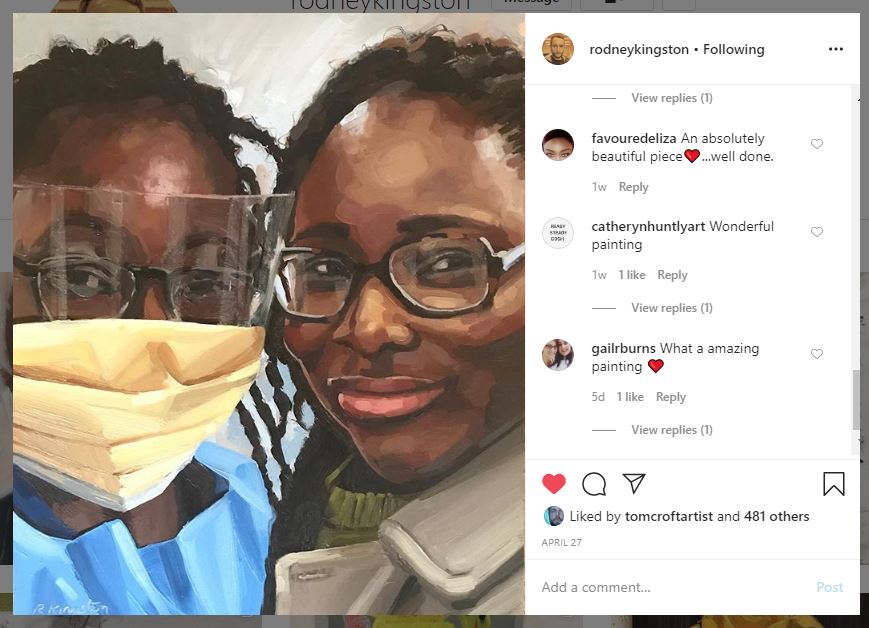 "I have been amazed but not surprised by the amount and calibre of artists getting involved and offering a free portrait", says Tom.
Amongst those taking part are artists from the Royal Society of Portrait Painters, BP exhibitors and winners of the SKY Arts Portrait Painter of the Year competition, including big names such as Alastair Adams, Mary Jane Ansell, Tim Benson, Sarah Jane Moon and Ange Bell.
The portraits evoke the true reality of the physical and emotional strain these front-line workers bear. Many of the portraits show individuals, fatigued, and processing grief caused by the pandemic. Others show the great sacrifices that many are making, including social distancing from their families, while they work on the front-line.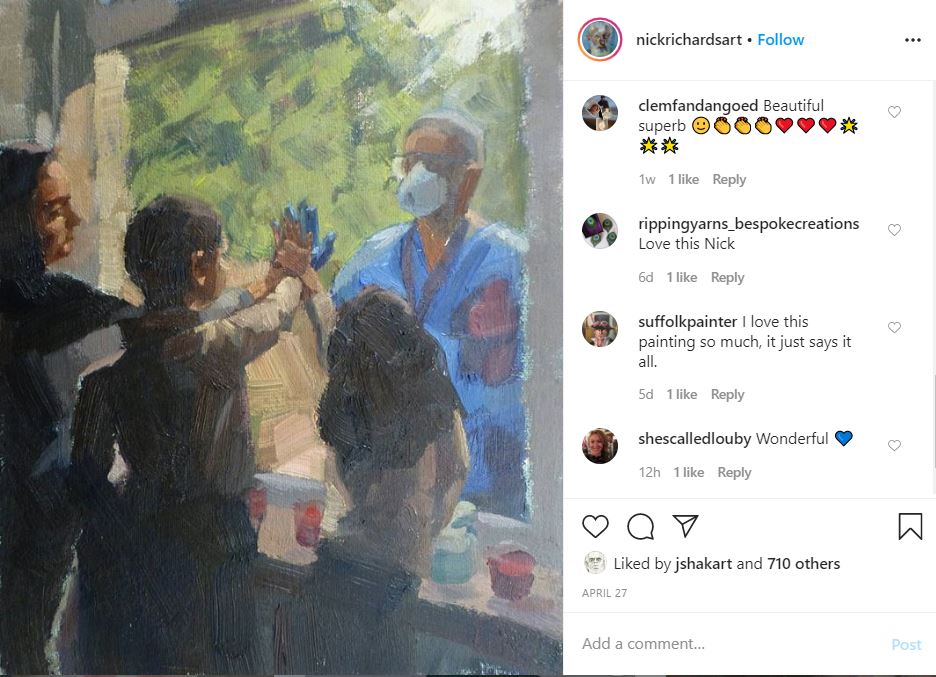 'Muhammad' by Nick Richards depicts NHS Doctor, Muhammad, who decided to distance from his family in order to protect them. As he explains:
"I have shielded myself from my youngest daughter who is asthmatic and I have missed her birthday… I guess seeing her through a screen or a window is better than seeing her on life support. I thought, too, that this picture will be more moving and paint a more realistic story…it will be a memory for all of us and when my kids grow up they will look at the sacrifices we have taken for everyone on the frontline".
Artist Nick Richards has reflected on his emotive portrait "This was a very complex and emotional image to try and paint, I hope I've done it justice. I wanted to paint in a very raw, intentional way to avoid the possibility of sentimentality but still load it with emotion".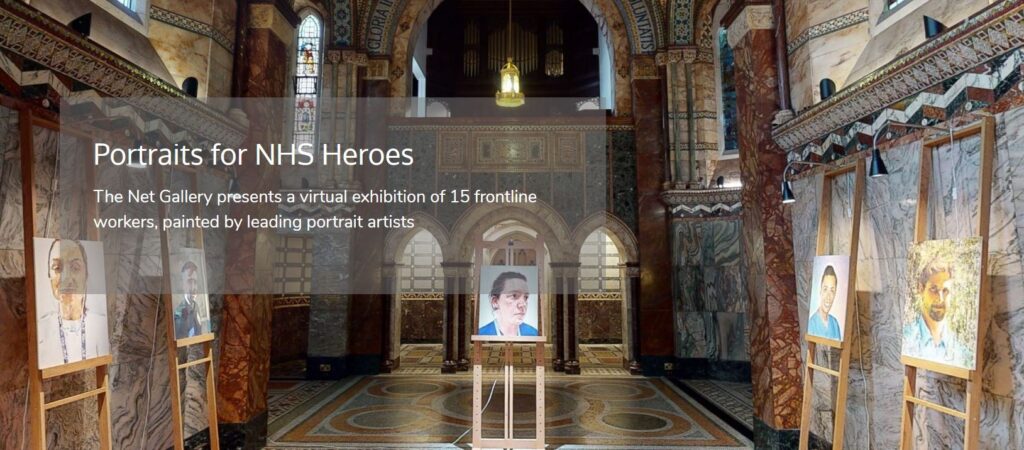 The Net Gallery and artist Tom Croft have partnered to create a virtual exhibition showcasing portraits of NHS staff, created during the current crisis. The display, which is exclusively available online, was installed and scanned at Fitzrovia Chapel in London, the former chapel of Middlesex Hospital, which is very fitting location.
Then yesterday, a new Banksy artwork appeared at Southampton General Hospital. It depicts a young boy, dressed in dungarees and a T-shirt, kneeling on the floor. Beside him is a wastepaper basket, in which he has discarded his Spiderman and Batman model figures. Instead, he plays with his new favourite action hero, an NHS nurse. She wears a facemask, a nurse's cape, and an apron with the Red Cross symbol.
Art always responds to the world around us. From Banksy to the 500 portrait painters, these artists are acknowledging, celebrating and commemorating the real-life heroes of today. Heroism is the nurse's cape, her protective mask, and her humanity beneath.
By Ruth Millington
Ruth Millington is an art critic, writer and blogger specialising in modern and contemporary art.