I'm sorry for the lack of recent blog posts, I've been pre-occupied with a new man in my life. William Shakespeare. I'm working on a major bid to the Heritage Lottery Fund, for almost a million pounds, to deliver a 3-year project to unlock and share Birmingham's world-leading Shakespeare library with the city it belongs to. More on that here. But working with Wills has also taken me to Stratford, including a sunny Saturday last month. So, I thought I'd share everything you need to see and do during a day out in Stratford-upon-Avon.
First off, if you're travelling from Birmingham, take the train. It takes 40 mins from Moor Street and only costs £8 return! Secondly, wear comfy shoes because walking is the best way to get around Stratford.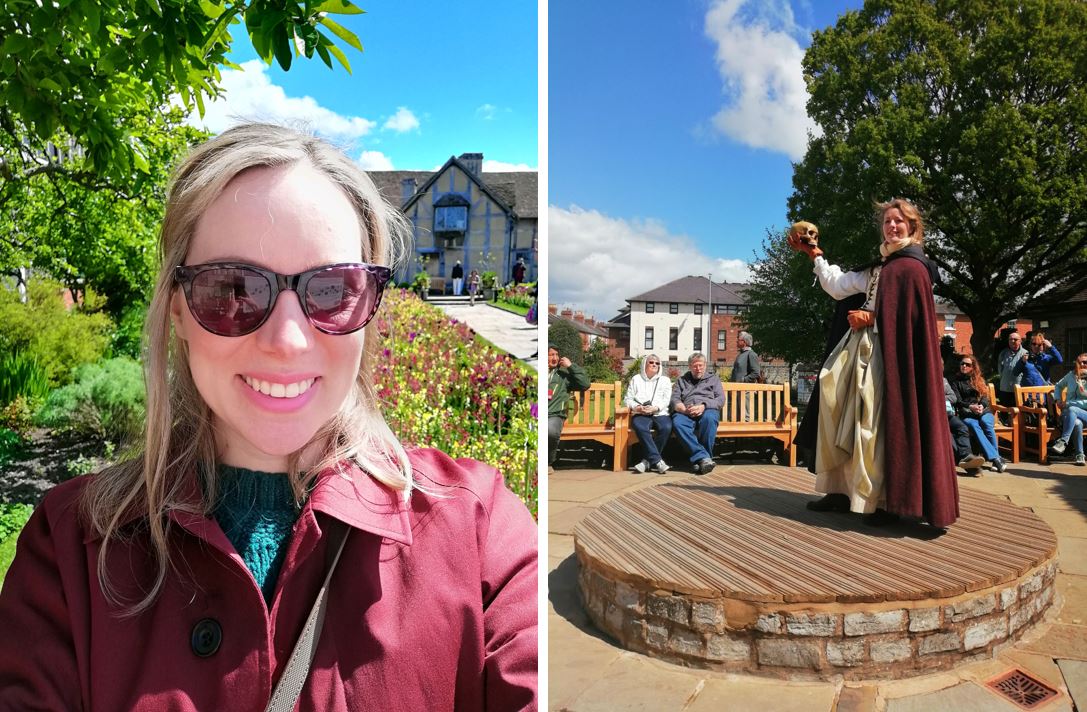 What is there to do in Stratford-upon-Avon?
I recommend starting your day at the childhood home of William Shakespeare. This is where the story began, and it's at the heart of the town.
Give yourself around an hour.
And buy the Full Story Ticket. £22.50 for adults/£21.00 concessions/£14.50 for children. It gives you access to all 5 Shakespeare sites: Shakespeare's Birthplace, Shakespeare's New Place, Hall's Croft, Anne Hathaway's Cottage and Mary Arden's Farm (this one is a short train/bus ride out in Wilmcote). I know that's A LOT of Shakespeare sites but you can get around most of them in the day. Even if you do just 2, it's better value than buying single tickets.
Back to Shakespeare's Birthplace.
Inside, you'll find an exhibition and displays. From original artworks to a First Folio, these tell the story of Shakespeare in an engaging way. I was there on May 4th when they'd embraced the links between Shakespeare and Star Wars. Nice.
Outside, you can watch actors performing Shakespeare in the traditional English garden, overflowing with cottage-garden flowers, including beautiful roses.
Exit through the gift shop. I wanted to buy everything. The Christmas decorations and children's books are particularly impressive.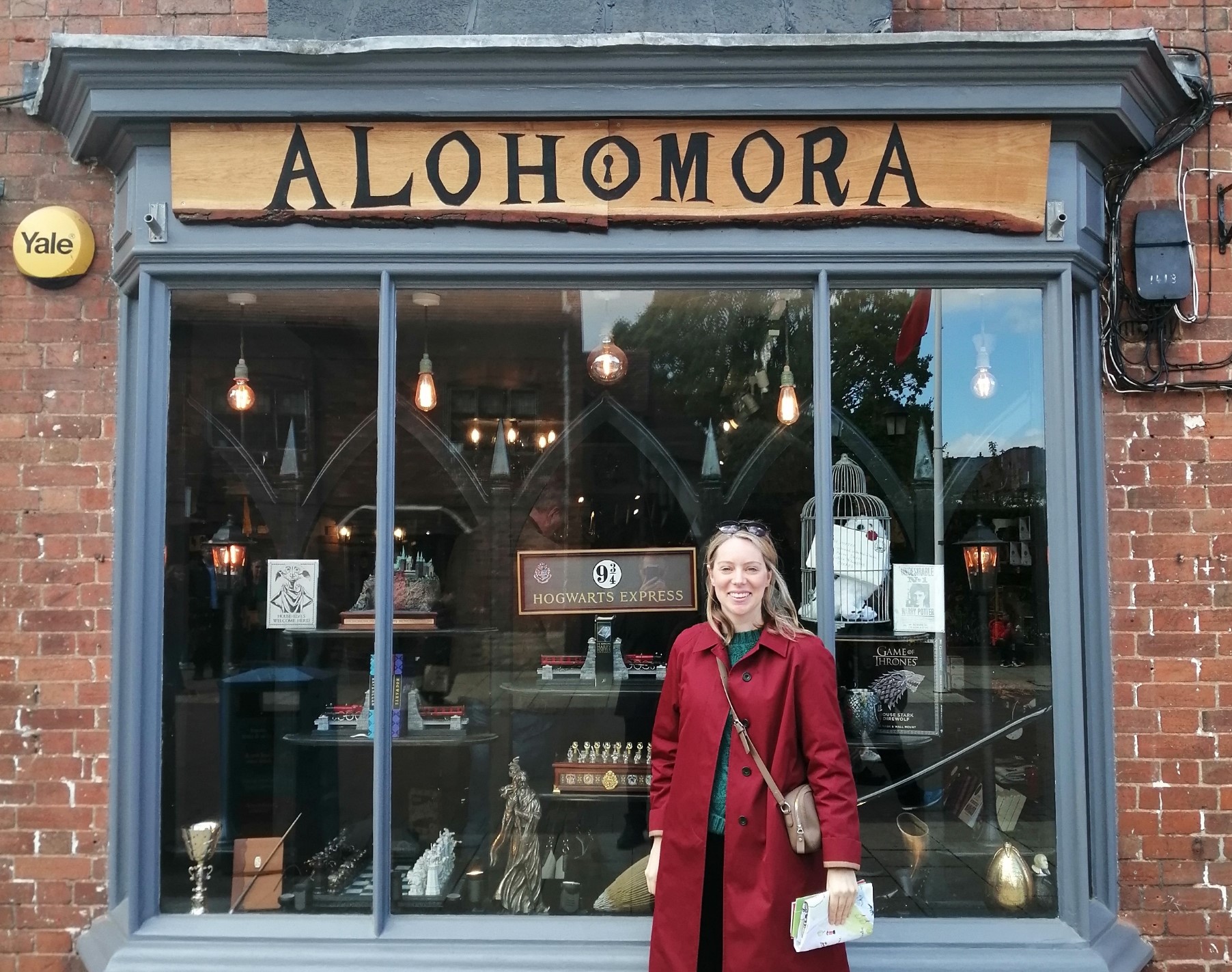 Harry Potter shop
Directly opposite Shakespeare's Birthplace is a site almost as magical – Alohamora. It's a charming Harry Potter shop. Potter fans, try not to spend too long here – remember all the Shakespeare sites your ticket now allows you entry into!
A 10 minute walk from the Birthplace (and Alohamora) is Hall's Croft. This was the Jacobean home of Shakespeare's daughter Susanna and her husband, the physician John Hall. I found myself wandering through the tranquil walled garden, where you can discover the medicinal herbs which John Hall would have used in his remedies.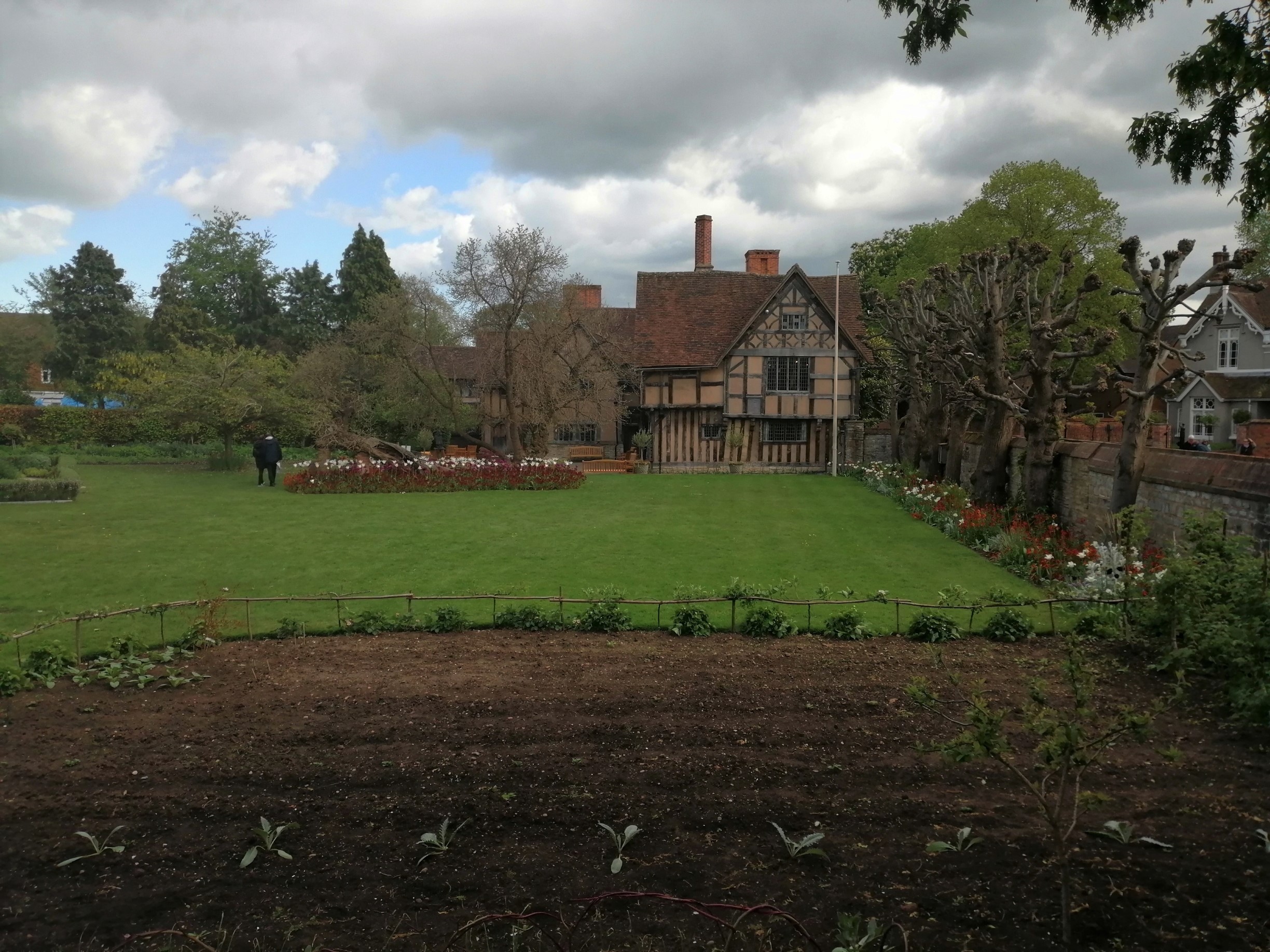 Next up, during my day, was Shakespeare's New Place. This is my favourite of the sites. The Shakespeare Birthplace Trust has transformed New Place, which was Shakespeare's home for the last 19 years of his life, into an enchanting heritage site. Guides will tell you Shakespeare's story in the courtyard, before you explore the gardens, which come with specially commissioned sculptures, artwork and benches. Centre stage is 'Mind's Eye', a monumental, wind-blown, bronze tree. This is the photo at the top of the blog post. It's imposing and I couldn't take my eyes off it.
Mida Cafe Bar & Mediterranean Restaurant
Is is time for lunch yet? Heard that. Yes, and next door to Shakespeare's New Place is a wonderful Moroccan restaurant, recommended to me by Shakespeare Professor Ewan Fernie (who I'm working with). I trust Ewan on all things Shakespeare. I decided to trust his menu choices too. He didn't let me down. Try the Tagine, is all I'll say. Oh, and the owner Mida is quite a character who will welcome you with warmth and smiles and handshakes.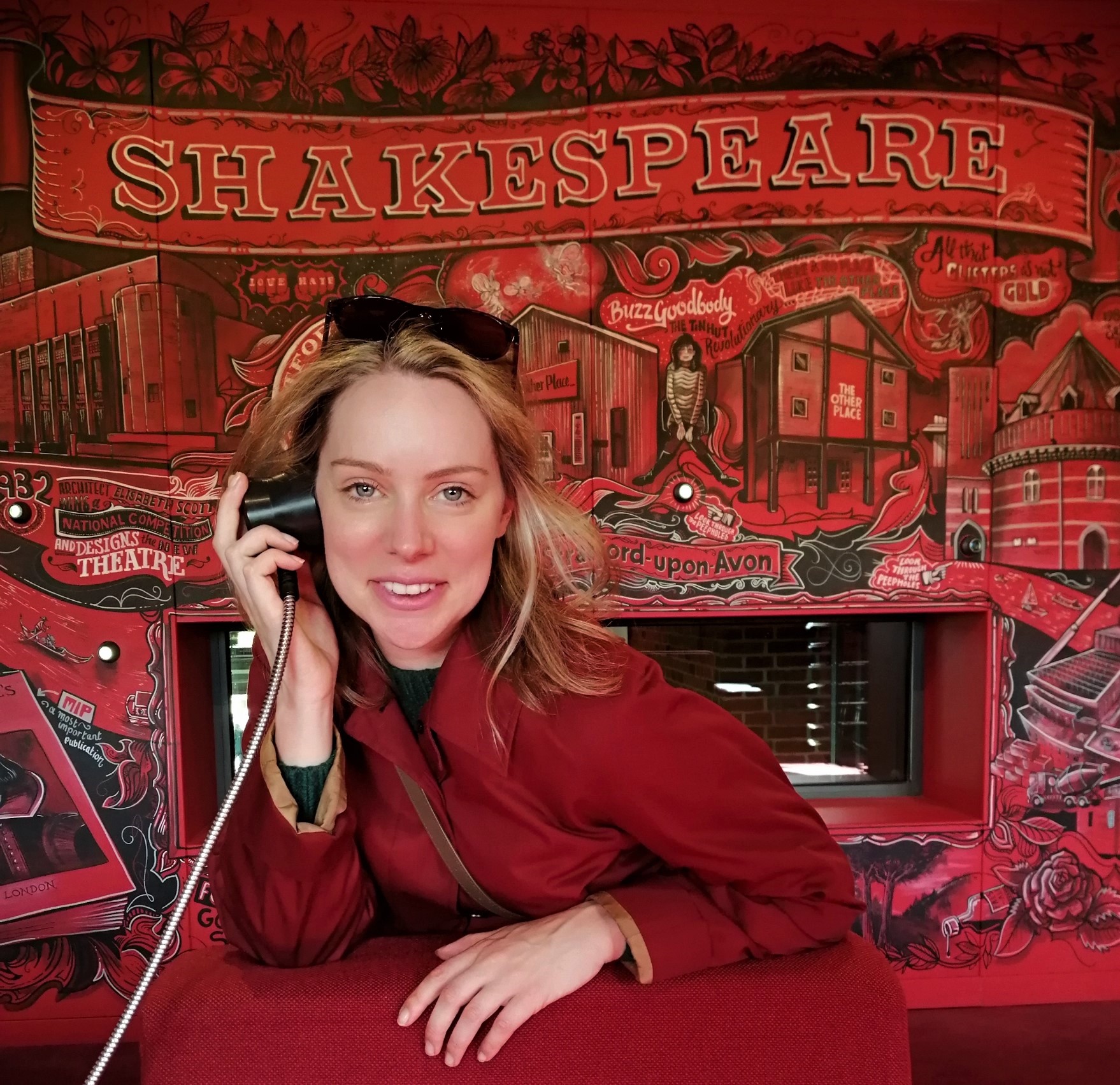 Can you say you've been to Stratford if you haven't seen a Shakespeare play at the RSC? Not really. Either catch an afternoon matinee or evening performance. The RSC's artistic director, Gregory Doran, is doing great things. I've watched some fantastic productions, including Troilus and Cressida, in recent months. Doran has made a name for himself with diverse casting that makes Shakespeare relevant for today.
Check out what's on and book ahead of time here. 
During my day in Stratford the RSC also had an interactive exhibition. 'The Play's The Thing' starts on the ground floor of the Swan Theatre, by the entrance to the Swan Cafe, and continues up to the floor above. It is filled with props, costumes and masks from theatre productions in Stratford. Dressing up is essential.
Because I spent so much time trying on masks and hats and wigs, I ran out of time to see Anne Hathaway's Cottage. This is the beautiful 500 year old cottage where Shakespeare courted his bride-to-be. That's next on my list.
I can't recommend enough a day out in Shakespeare's Stratford. It's a very special town.
Ruth x