I don't really believe in 'Dry January'. In part, this is because my birthday falls in the middle of the month, and cocktails are compulsory. But more so because January is a key point in the art calendar: museums and galleries always use the new year as an opportunity to launch key exhibitions. Here are my picks of the top 6 art shows opening in Birmingham in early 2018.  From the Barber's exhibition of the Scottish Colourists to craft on sale at the RBSA Gallery, it's going to be another great year for the arts and culture in Brum!
1. BLUE POWER by Karen Mc Lean at Ort Gallery
18 January — 3 March 2018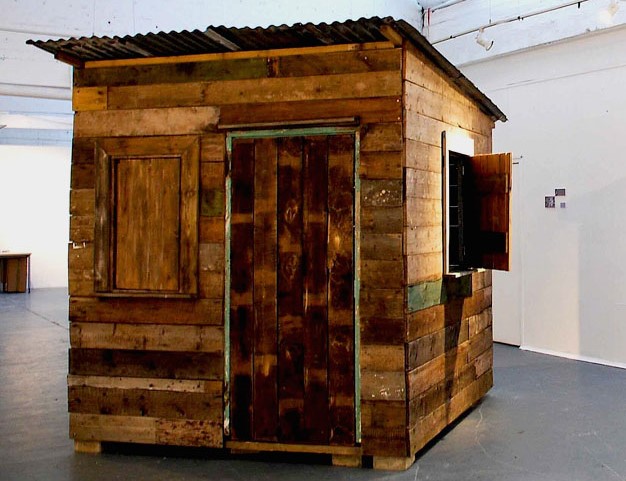 Birmingham-based Trinidadian artist Karen Mc Lean creates work that is concerned with the relentless impact of colonialism and post-colonialism, particularly in the Caribbean. Her practice interrogates the  cultural characteristics that are indigenous to her place of birth, as well as the complex matters that arise with the transference of culture, following her move to the UK. Using primarily found objects, she creates interesting and stimulating installations which question the historical and contemporary relevance of issues including: displacement, identity, capitalism and ethics, home, ideologies, modernism and globalisation.
For this exhibition she created new installation-based work which explores vernacular architecture and how that form relates to modern social and economic displacement, land rites, and home ownership. BLUE POWER will also explore the historical forces that have contributed to the development of hybrid religious and superstitious practices that can be observed throughout the Caribbean. They seek to protect but invariably fail to achieve any sustainable change or advantage. Exploring personal memories of the Caribbean, she will expose the political inadequacies and gaps that enable distorted cultures to develop.
29 January – 26 May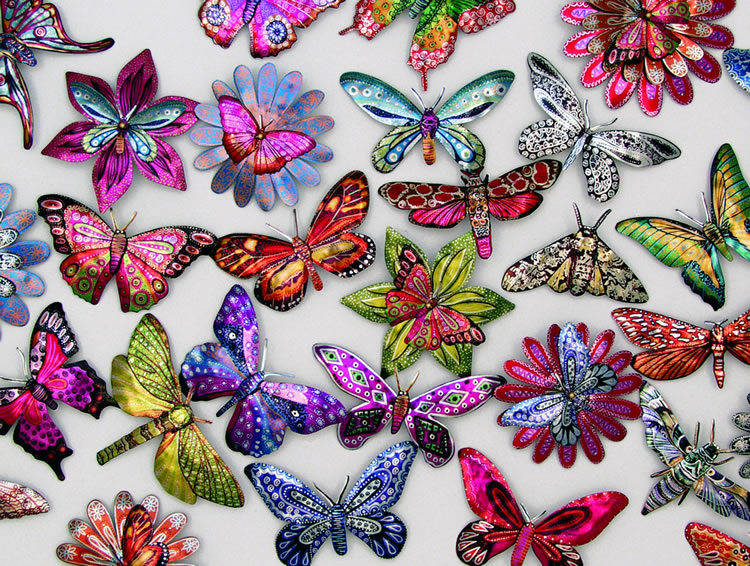 This exhibition will celebrate nature's bounty through a varied display of jewellery, ceramics, and textiles. Each item is hand-made by a designer-maker who has taken inspiration from the colours, forms, and subjects found throughout flora and fauna. For example, Birmingham artist Melanie Tomlinson will be exhibiting her intricate and brightly painted butterfly brooches. Much of the work will be available for sale, providing the perfect opportunity to spend your Christmas money and beat the winter blues.
3. Deeper in the Pyramid by Melanie Jackson at Grand Union
2 February to 21 April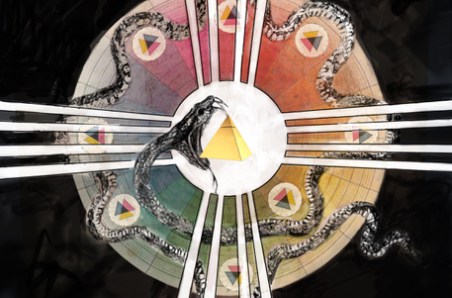 Melanie Jackson is a Senior Lecturer at the Slade School of Fine Art and an award-winning artist whose practice spans writing, moving image, and sculpture. She is currently investigating the relationships between nature and technology through a series of experiments with fauna and flora, and the technologies available to her.
Deeper in the Pyramid is an expansive new body of work comprising of animation, sculpture, a filmed performance and a publication in a graphic novel format, written in collaboration with Esther Leslie (author and Professor of Political Aesthetics at Birkbeck, University of  London). The exhibition will take viewers on a journey of lactic abstractions, through the webs of bio-invasion and collective fantasy that interconnect various life forms through milk, its technologies and representations. The ontologies of species and gender have always been shaped by our relations with this primal liquid, and ensuring a ready supply has driven research in genetics, fertility and robotics. It is now open for radical transformation as new bio-organisms emerge, and real science merges with the fantastic.
This project will be delivered across Grand Union, Primary in Nottingham and Banner Repeater in London; it is funded by Arts Council England.
4. The Rhythm of Light at the Barber Institute of Fine Arts
16 February – 13 May 

This immensely appealing exhibition will showcase paintings by four artists known collectively as the 'Scottish Colourists': SJ Peploe, JD Fergusson, FCB Cadell and Leslie Hunter. These artists were among the first to introduce the intense colour of the French fauve movement into Britain in the 1920s and 30s. The Barber Institute of Fine Arts shows their work together for the first time in the West Midlands, bringing together works lent by the important Fleming Collection (the finest collection of Scottish art in private hands).
Painted in the early 20th century, their cityscapes, still lifes and landscapes on show reveal a shared preoccupation with light, rhythm – and, of course, colour. The Scottish Colourists, all of whom spent time in France, responded to the revolutionary impact of French art – from Manet to Matisse – and produced some of the most vibrant images of their day, whether painting across the Channel or back in Scotland. The exhibition will also offer the opportunity to sign up for a Scottish Colourists painting course at the Barber, as well as an evening lecture on the story of Scottish art by Lachlan Goudie.
5. New Art West Midlands at Birmingham Museum & Art Gallery
16 February – 6 May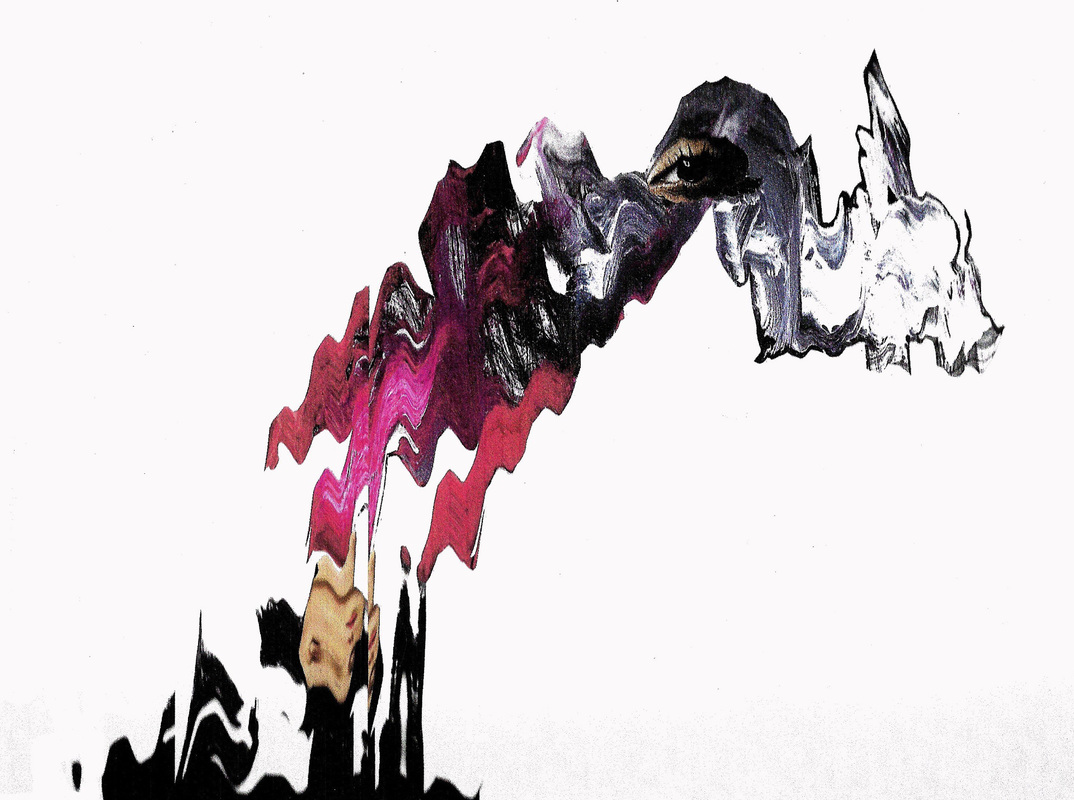 New Art West Midlands 2018 will offer viewers a vibrant showcase of artwork by 12 of the region's most exciting emerging artists. All recent graduates, the artists come from art schools in the West Midlands, including: Birmingham City University, Coventry University, Staffordshire University, University of Wolverhampton, University of Worcester and Hereford College of Arts. Birmingham Museum & Art Gallery will present work across a range of mediums including painting, photography, site-responsive installations and sound. Each of the artists explore issues and themes pertinent to contemporary life and culture, from the dominance of social media to the relationship between the rural and industrial.
Artists Lucy Hanrahan, Jessica Eburne and Bryony Loveridge explore the impact and persistence of social media through references to Facebook and Pinterest, whilst a film by David Poole highlights a society of surveillance and the presence of drones in our contemporary world. Nature and the urban intertwine through Bob Langridge's photographic series and large-scale installation by Lewis Pritchard and Hayley McNally. The digital 'glitch' is explored by Bayley Morris, whilst Larissa Shaw's pulsating sculptural and sound work invites visitor interaction. Aileen Doherty's ethereal light-based installation joins Simon Harris's cinematic paintings, and Jez Dolan's drawings tell a compelling and personal narrative of queer identities.
6. Sahej Rahal at MAC Birmingham
17 February – 22 April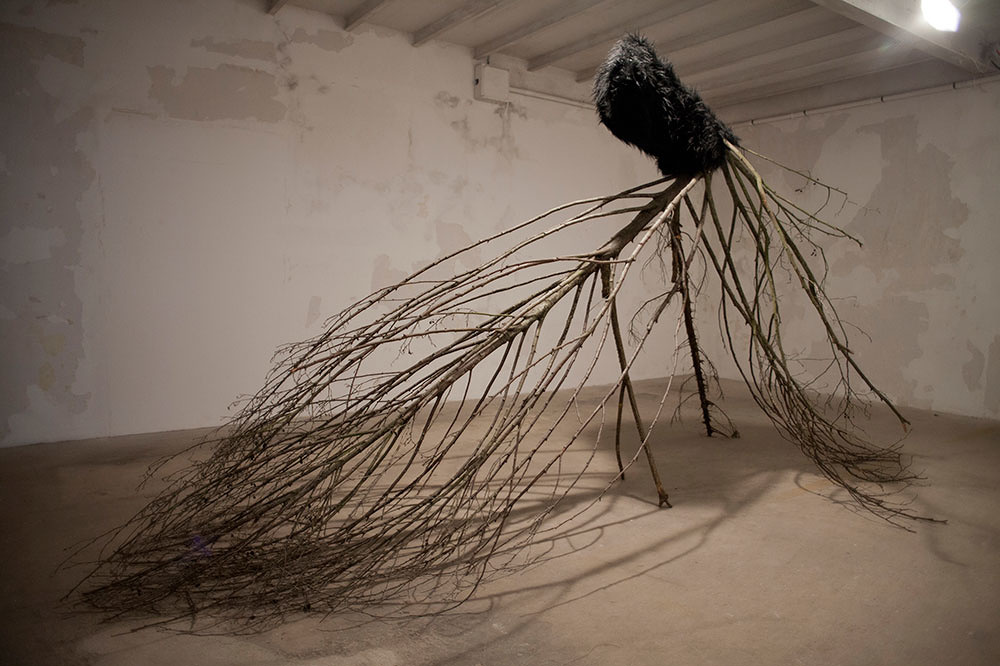 Award-winning artist Sahej Rahal was born in Mumbai. Since graduating from the Rachana Sansad Academy of Fine Art, Mumbai, he has continued to live and work in the sprawling metropolis. His work brings together the contradictions and collisions of the city, with a playful irreverence and approach to art-making. Just as the city continues to absorb multiple narratives, Rahal's works attempt to re-figure and re-interpret historical fact, offering a multitude of portals between the real and the imagined.
During 2017 he undertook a residency at Primary in Nottingham where he developed new sculptural and film work, which has grown further during a residency and exhibition in Glasgow. MAC is his next stop, where he will continue to develop his work into a new exhibition. Combining installation, video and performance, the space at MAC will allow Rahal to carry on creating his own elaborate mythology, by drawing upon characters from a range of sources, from local legends to science-fiction.
Follow me on Twitter @ruth_millington for all the latest Birmingham art news