Autumn is the best season for the arts. Museums and galleries – following their summer break – bring out new shows from September onwards. Here are 8 art exhibitions you can't miss in Birmingham before the end of 2019.
And these exhibitions are ALL FREE to attend.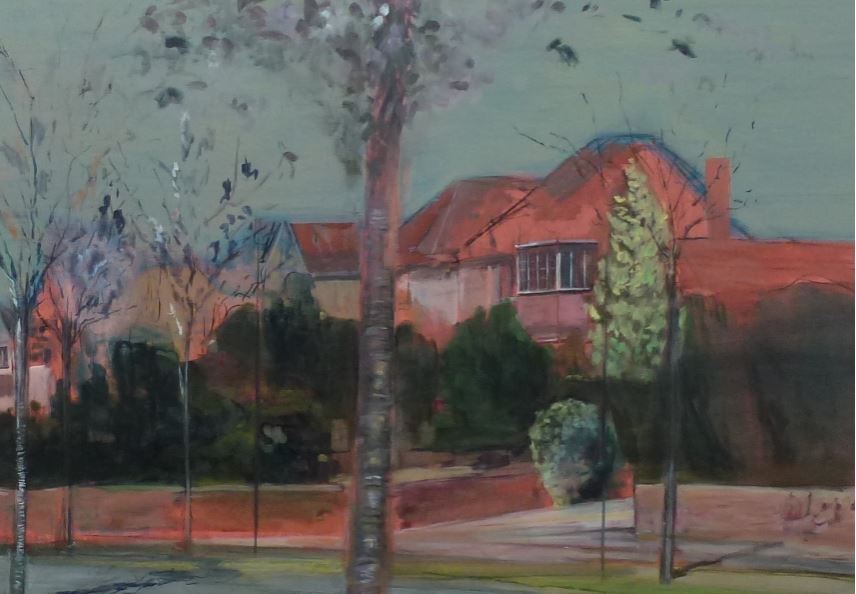 7 Sept – 10 Nov
Head to MAC for an exhibition of new paintings by Birmingham based artist Graham Chorlton. Chorlton's work has often been based around images of the city, and this new exhibition looks at the suburbs which make up a large part of our cities and towns. Often overlooked or even dismissed as places where nothing happens, the reverse is true; this can be the location for dreaming, desire and imagination to grow.
Designed from the early 20th century onwards, suburbs were meant to be living places, somewhere between the urban and the rural, with space, light and breathing space. In fact, they occupy neither of these territories but rather a strange, constructed space of their own.
The exhibition will take the viewer on a journey through suburban streets, glimpsing or imagining lives lived within them.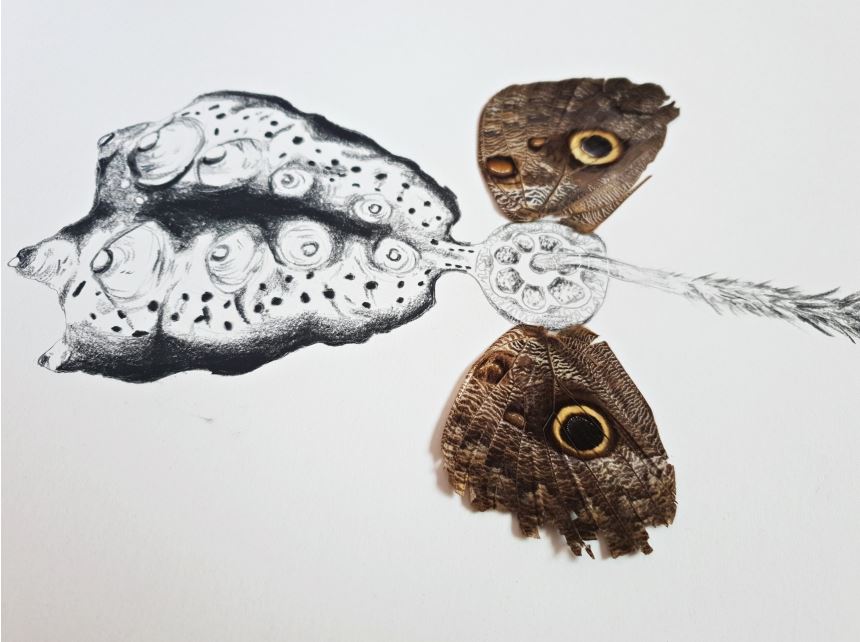 31 Aug – 17 Nov
MAC and Bedlam Arts and Mental Health Festival 2019 have commissioned artist Jenna Naylor to transform the Community Gallery into a menagerie of strange creatures drawn directly onto the walls. Taking her inspiration from botanical illustration, her drawings are a hybrid of scientific study and fantastical science fiction.
Jenna's commission provides a starting point for a growing collection of drawings contributed by participants of workshops at the Uffculme Centre and people joining workshops at MAC.
Check out the Bedlam drawing workshops with Jenna Naylor here.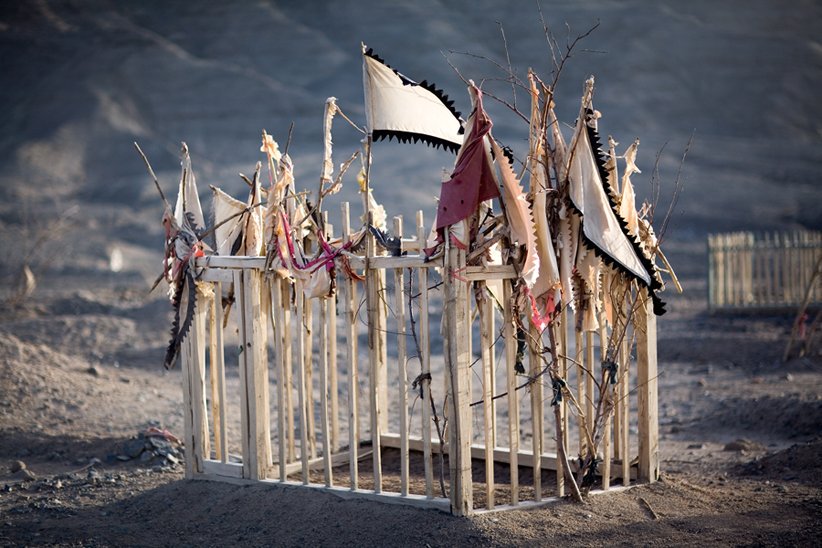 21 Sept – 2 Nov
Since 2002, New York based artist Lisa Ross has travelled to the Taklamakan Desert in Xinjiang, western China to photograph the holy sites of its indigenous Muslim Uyghur population.  Dotted throughout the bland, sparse landscape were humble shrines constructed from bare tree branches, twigs and sticks staked vertically in the ground.
Through careful framing against backdrops of expanses of pale earth and wide sky, Ross elevates these simple constructions from their modest existence to that of gracious and dignified monuments. Focusing her lens on the clusters of wind whipped flag-staffs with their elegant rods reaching for the heavens, she reveals these fragile memorials as both delicate and resilient against the harsh environment; their tenuous existence a poignant expression of the universal qualities of courage and fortitude.
However, over the course of her visits to Xinjiang, Ross has witnessed the escalating repression of a whole Muslim population by the Chinese authorities under the pretext of containing religious extremism.
Following the purposeful destruction of this rich culture Ross comments:
"This exhibition is extremely important to me particularly at this moment in time. It's both heart-breaking and shocking that the sites have been destroyed and the people forcibly removed in front of our eyes, despite international outcry."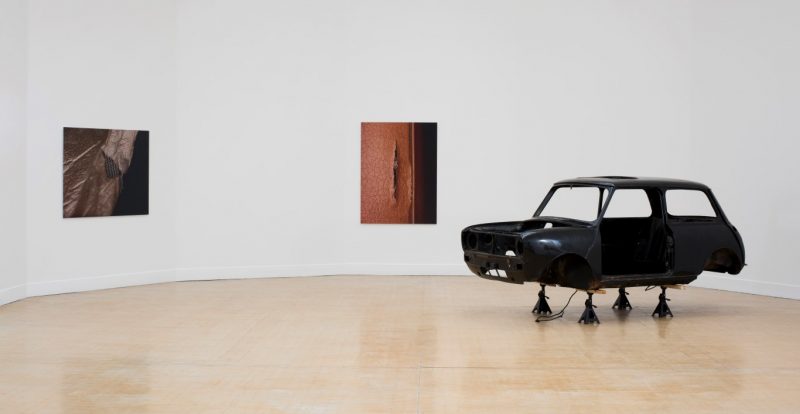 11 Sept – 15 Sept
In his own words, Birmingham based artist Stuart Whipps 'often makes work about things he doesn't understand and doesn't know how to do' – previously working with the University of Birmingham to create geological thin sections or working with a seventeenth century sign language devised by Sir Christopher Wren. 
His latest work is the restoration of a 1979 Mini with the assistance of former British Leyland workers – part of Whipps' long term art project The Kipper and The Corpse – which examines the closure of the Longbridge motor works in Birmingham. The factory was the last British owned volume car manufacturer and through making the work Whipps seeks to understand its inevitable closure.
"I like the idea that it (the Mini) would sit in an art gallery, in a traditional setting…it's not trying to make it sculptural in an artful way through the subversion of materials, it's through this straight presentation of 'here's this object, here are these narratives that relate to it'" – Stuart Whipps.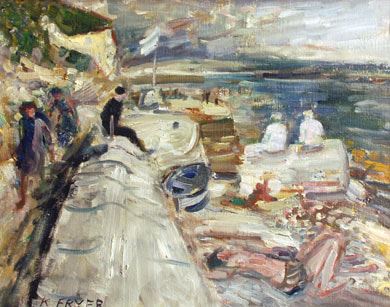 5 Sept — 21 Sept
This important retrospective traces the Impressionism of Katherine Mary Fryer. Known as 'Kate', the artist was a longstanding member of the RBSA and became the Society's first Professor of Painting in 1991. She was also a respected tutor at the Birmingham School of Art, where she worked alongside fellow influential artist, Bernard Fleetwood-Walker.
She was a traditional, figurative artist who worked in various media, but principally in printmaking and in oil painting. This exhibition traces her fascinating life through her paintings, prints, and ephemera.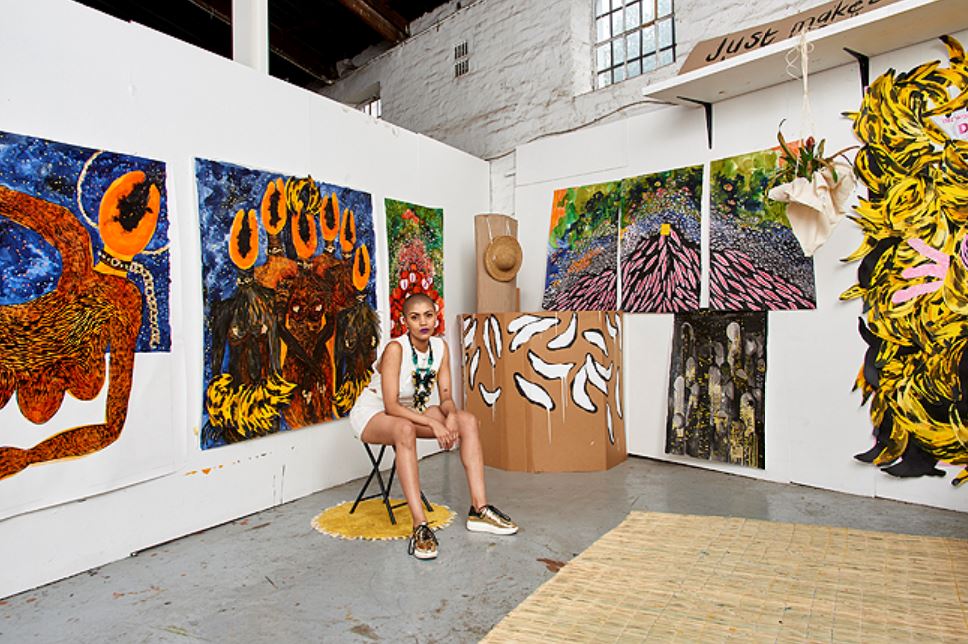 28 Sept – 14 Dec
Reimagining the history of people of "so-called coloured descent", one in which they're led to a promised land free of ignorance and self-hatred, Lady Skollie treads joy, ritual, sex and pain into a new body of Papsak Propaganda wallpaintings, performance, and drawn, printed and painted works on paper.
Alive with emotional, political, sexual turmoil and loud questioning voices, Lady Skollie's works depict relationships between godlike figures and flawed mortals singing, grunting, reflecting, gushing. Her characters writhe, twist and dance, queue and hold each other up whether on paper, architecture, or on the new five Rand coin that the artist has just produced for her country. Humanity stacked and supporting each other, and sometimes, often, always tumbling down. But they always get up again.
Born in 1987 in Cape Town, Lady Skollie – given name Laura Windvogel – currently lives, works, performs and hustles for centre stage in Johannesburg, South Africa, with storytelling, ink, watercolour, crayon and woodcut printing as her weapons of choice.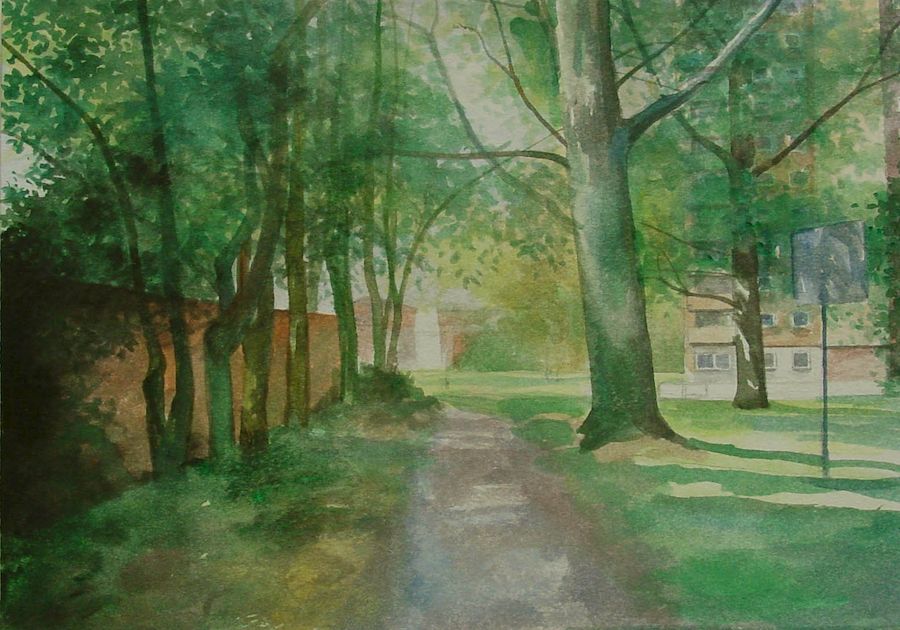 27 Aug – 21 Sept
George Shaw grew up on the Tile Hill housing estate just outside Coventry. 
His depictions of this urban environment and banal spaces in the English suburbs have brought him an international reputation. He was nominated for the Turner Prize in 2011.
This autumn, Reuben Colley showcase a series of his etchings and drawings, all for sale.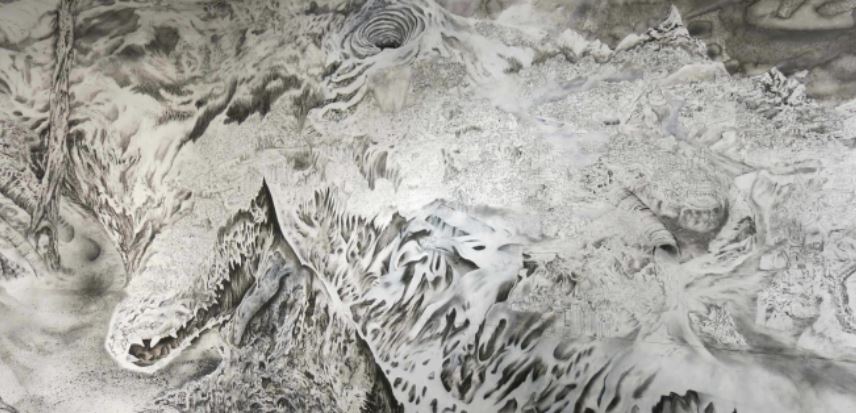 21 Sept – 24 Nov
Taking their exhibition title from part of a Tennyson poem, the collaborative partnership of Canada based artists Jim Holyoak and Matt Shane immediately make a statement, showing the poetic and mysterious side of their drawing practice. Working together to produce large scale pieces, Jim and Matt create worlds within worlds where beached whales grow cities from their backs and creatures lurk in the lush undergrowth.
Their immersive drawing installations are made in a marathon fashion, expanding across entire walls over the course of an exhibition. The artists' sketch animals (real, imagined and extinct), landforms and architecture, and then gradually flesh out metamorphic landscapes with pencils, inky brooms, brushes, stencils, spritzers and atomizers. They crawl on drop sheets, climb ladders and respond to each other's marks, oscillating between techniques of chance and intention.
The finished drawings represent a meandering conversation and a shared dream world between two travelling companions.
The two artists will also be on site creating a new drawing that will grow from the other exhibition pieces and weave its way across 12 meters of the gallery space.
You're welcome!
Ruth x