Birmingham-based artist Claire Griffiths, aka Belles Petite, is holding a charity art event and exhibition at Zellig in Digbeth's Custard Factory on Saturday 17th March. It will showcase 40 of her latest Belles Petite artworks in collaboration with the Macmillan Cancer Trust. Entitled 'Because of You', the work for this event is inspired by the strength and courage of her mother Margaret Rose, who recently and sadly lost her sixth-month battle with cancer.
About Belles Petite
Claire graduated from Central Saint Martins over fifteen years ago with a fine art degree. Following graduation, she went on to create art prints for clothing, which were sold in outlets across London and Japan. Due to the success of this, her work was published in several editorials which led to design commissions, including one for Natalie Imbruglia`s album, 'White Lilies Island', and exhibitions in London, Berlin, Paris and Japan.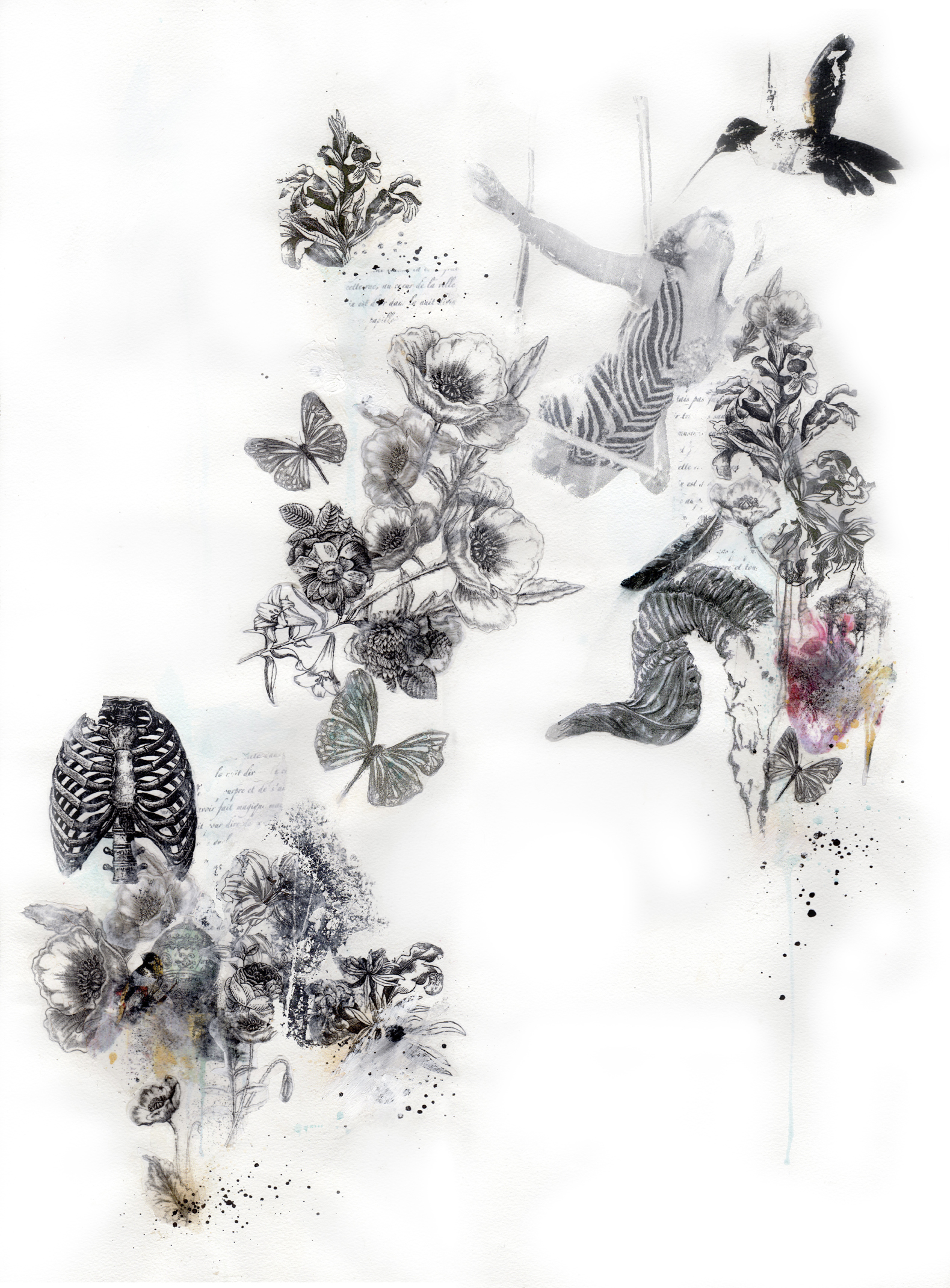 About her work
The artist's work is fabricated through a vast spectrum of mediums, from illustration and collage to watercolour inks and gold leaf. Each work comprises of multiple layers and techniques, creating a rich mirage of print, paint and illustration, often on textured paper. There is also an enchanting, magical element to the subject matter of Belles Petite: strange juxtaposition of fragmented figures, mythical creatures and imagery from the natural world create a dream-like quality.
Working at the intersection of the organic and the industrial, Belles Petite explores the boundaries and contrasts between the human and the animal, the dream and the machine. The carefully chosen imagery is also endowed with a rich symbolism: blending portraiture with text, and combining scenes of life with the imagery of death (a skull) and the finishing touches of flora and fauna in soft gold leaf, these work express a bittersweet beauty in the imperfection and transience of life.
"Comprising of layers, using several printing, painting, collage and illustrated techniques, I aim to reflect elements of dreams, drawing on the parallels between historical and contemporary iconography and by combining these dichotomies I hope to achieve a pastiche of surrealism" – Belles Petite.
Add to your art collection
If you want to support Claire and Macmillan, there will be up to 40 pieces of art work, including originals and limited edition prints, on sale at the event. 12 of the latest pieces were inspired by her mother's strength and endurance, and feature symbolic imagery depicting elements inspired by her mother's favourite piece of music – Debussy's Clare de Lune.
Her hopes for the event
"I feel in my saddest time that I would like to do something to raise money for Macmillan for their support, and to thank my mother and others for just being them", Claire has explained. "I am striving towards raising much needed money for the charity, by holding a raffle of kind donated gifts, as well as donating two of my limited edition art prints from Belles Petite. I will also donate a percentage of Belles Petite artwork sold during and after the event.
I am planning to have a band and DJ, with drinks flowing, as well as an auction of my work and other kind donated gifts. So far I have been overwhelmed by the support of my local community in Moseley who have kindly donated numerous, wonderful gifts for raffle prizes, such as several meal and drink vouchers for beautiful restaurants in and out of town."
Entry to the event at Birmingham's Zellig in the Custard Factory will be free: you can sign up for it via the Facebook page here.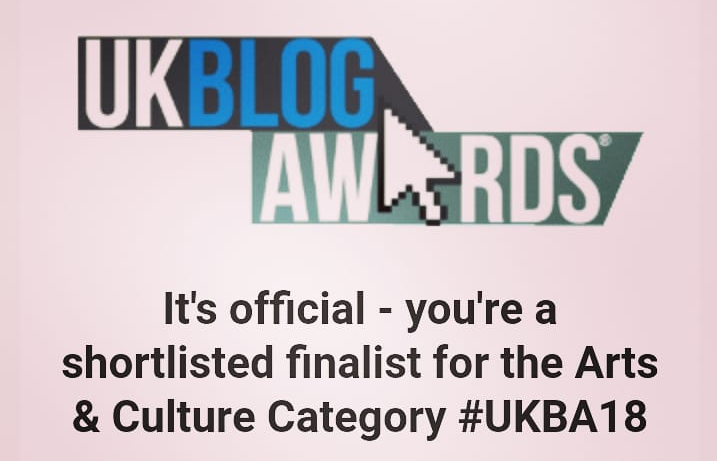 Ruth is on Twitter @ruth_millington & Instagram @millington_ruth