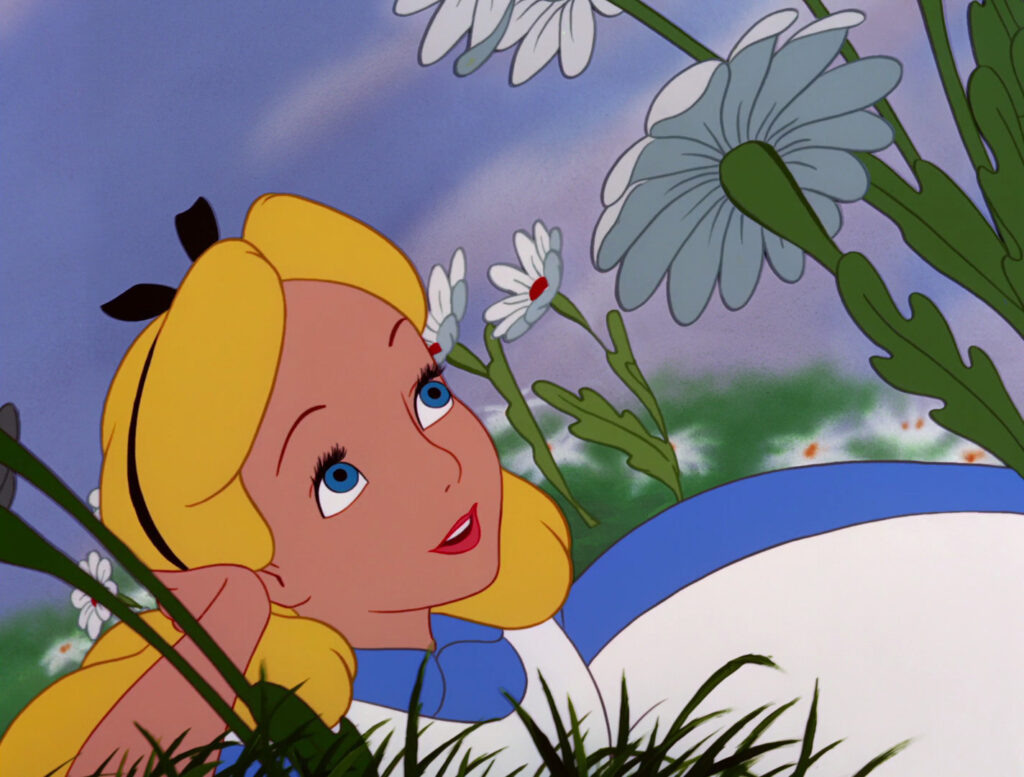 Since the 1930s, famous and talented artists have been behind the magic of Walt Disney's films. In fact, Disney was a king of collaboration – in touch with a lot of contemporary artists, he was interested in art as a broader subject, beyond the realms of animation, and always wanted to push the boundaries of creative experimentation. He also recognised, and embraced, genius when he saw it. From Salvador Dalí to Tim Burton, and from the early days of hand-drawn animation to the modern wonders of computer-generated imagery, here are 6 famous artists who worked with Walt Disney.
1. Salvador Dalí – The Surrealist Collaboration:
In 1945 Walt Disney first met the iconic surrealist artist Salvador Dalí at a dinner party in Hollywood. The pair shared mutual admiration for one another, and the same interest in transformation; Dalí once said that he saw Disney as "a great American surrealist". They soon joined forces to create a short film called 'Destino', based on a Mexican ballad written by Armando Dominguez. Dalí produced about fifteen paintings and about 135 sketches for the project.
Although 'Destino' remained unfinished for six decades, due to money problems, it was finally completed and released in 2003 as a testament to the artistic collaboration between two visionaries from different worlds. The film, now available on Disney+, showcases the unmistakable influence of both Disney's animation style and Dalí's dreamy motifs as Chronos, the personification of time, and a mortal woman called Dahlia seek each other out across surreal landscapes.
As Roy Disney has written about his uncle:
"I believe they influenced one another. Disney films can be seen as being incredibly surreal, and I imagine that is why Dalí was attracted to them. But also I think they worked well together because, above all, they were both incredible optimists. Dalí's paintings can make you feel optimistic, and so do the Disney films."
While the film was originally shelved, the friendship it caused between the two lasted through the rest of their lives. Disney filled his Palm Springs home with many of Dalí's works and both wrote to each other on a regular basis. The two, along with their wives, even vacationed together on numerous occasions.
2. Eyvind Earle – The Master of Silhouettes:
Eyvind Earle moved Disney's look on when he came to the Disney studio in 1951, bringing strong shapes and silhouettes to the aesthetic. He worked on background artwork and illustrations for Peter Pan, as well as other short films, but the pinnacle of his work for Disney was the landmark 1959 feature film Sleeping Beauty. He was responsible for this classic film's overall production design, including styling, background, colour and character development, bringing the likes of Maleficent to life, as a terrifying black dragon. He's inspired many artists working today, including Michael Giaimo.
3. Ub Iwerks – The Man Behind Mickey Mouse:
When they first met, Walt Disney and Ub Iwerks were both just 19 years old, and aspiring artists at the Pesmen-Rubin Commercial Art Studio. When they were laid off, they decided to set up their own company to do commercial artwork. The company, established in 1920, was called the Iwerks-Disney Studio and only lasted a month, but by then both men were able to get more secure jobs in the industry. When Disney set up Laugh-O-gram Films in 1922, Iwerks joined him as chief animator. Working at incredible speed, he was known to make 700 drawings in a day! In just two weeks he was the man who helped Walt design a brand new character–Mickey Mouse. In his 30-year career at Disney, Iwerks went on to develop some of Disney's greatest special effects. We can thank him for iconic scenes in 'Mary Poppins' and 'Sleeping Beauty', in addition to Alfred Hitchcock's 'The Birds'.
4. Mary Blair – The Colourful Visionary:
Initially disinterested in working as a concept artist, Mary Blair became Walt Disney's favourite artist during the 1930s, when she played a hugely important role in redefining the look of the films. In the late 1930s, her husband Lee joined The Walt Disney Company. It wasn't long before his team sought to hire his wife, whom they considered the "better" artist. Joining the Disney studio on April 11, 1940, she started creating story sketches for films such as Dumbo (1941). However, again frustrated at being unable to express her own artistic vision, on June 13, 1941, Blair resigned.
Then, a month later, her husband came home with news that changed her mind: Walt Disney had announced that he was taking a small party of studio artists on a two-month trip to South America. Not wanting to miss out, Blair made an appointment with Disney, who rehired her and agreed that she could join the tour.
Returning to the studio, and inspired by the tropical landscapes she'd seen on her travels, Blair replaced earthy browns, blues, and greys with a more vivid palette. Disney was enchanted, as Blair remembered proudly: "Walt said that I knew about colours that he had never heard of before". Breathing new life into old fairy tales, Blair proceeded to work on classics from the 1940s to the 1960s, including Cinderella (1950), Alice Wonderland (1951) and Peter Pan (1953).
She went on to work in children's books, illustrating the charming 'I Can Fly', and helping to design the Disneyland parks, including the beloved attraction 'It's A Small World'. For fans, you might want to add this beautiful new Mary Blair treasury of Golden Books to your bookcase! It includes material that hasn't been in print in decades, including I Can Fly, Baby's House, The Up and Down Book, and The Golden Book of Little Verses.
5. Marc Davis – The Master of Character Animation:
When it comes to creating memorable characters, Marc Davis stands as one of Disney's true maestros. He joined Disney in 1935 as an apprentice animator on Snow White and the Seven Dwarfs and moved on to story sketch and character design on Bambi, developing the characters of both Bambi and Thumper. Over the years, he animated characters from Tinker Bell to Maleficent, the three Good Fairies, Aurora and the raven (in Sleeping Beauty) and Cruella De Vil. He once said, "I rarely felt confined to the animation medium. I worked as an idea man and loved creating characters, whether they be for animation or any other medium."
6. Tim Burton: Through his Looking Glass:
Another famous artist who worked with Walt Disney is Tim Burton. In 1980, he began his cinematic career as an apprentice animator for the Walt Disney Studios. Early on, he worked as an animator, storyboard artist, graphic designer, art director, and concept artist on several films, including 'The Fox and the Hound' (1981), 'Tron' (1982), and 'The Black Cauldron' (1985). However, Burton's contributions never made it into the finished films, as it was agreed that his gothic aesthetic didn't suit Disney's style and audience – children.
Although recognising Burton's talent and supporting some of his projects, Disney let him go. However, in the 1990s the pair reunited to create and produce 'The Nightmare Before Christmas' (1993). Based on a poem Burton wrote in 1982 (while working as a Disney animator), it tells the story of Jack Skellington, the King of Halloween Town who stumbles upon Christmas Town and plots to take over the holiday. Continuing to collaborate with Disney, Tim Burton's most famous Disney characters and titles include 'James and the Giant Peach' (1996), 'Alice in Wonderland' (2010) and 'Alice Through the Looking Glass' (2016).