More great musical theatre has arrived in Birmingham. The Color Purple runs from 16 – 20 July at Birmingham Hippodrome. This musical is based on the Pulitzer prize-winning novel written by Alice Walker, and the film adaptation directed by Steven Spielberg. It's an inspiring piece of theatre celebrating female empowerment and strength through adversity. And it does so with soul. And gospel. And blues. What a score!
Here's my theatre review of The Color Purple at Birmingham Hippodrome.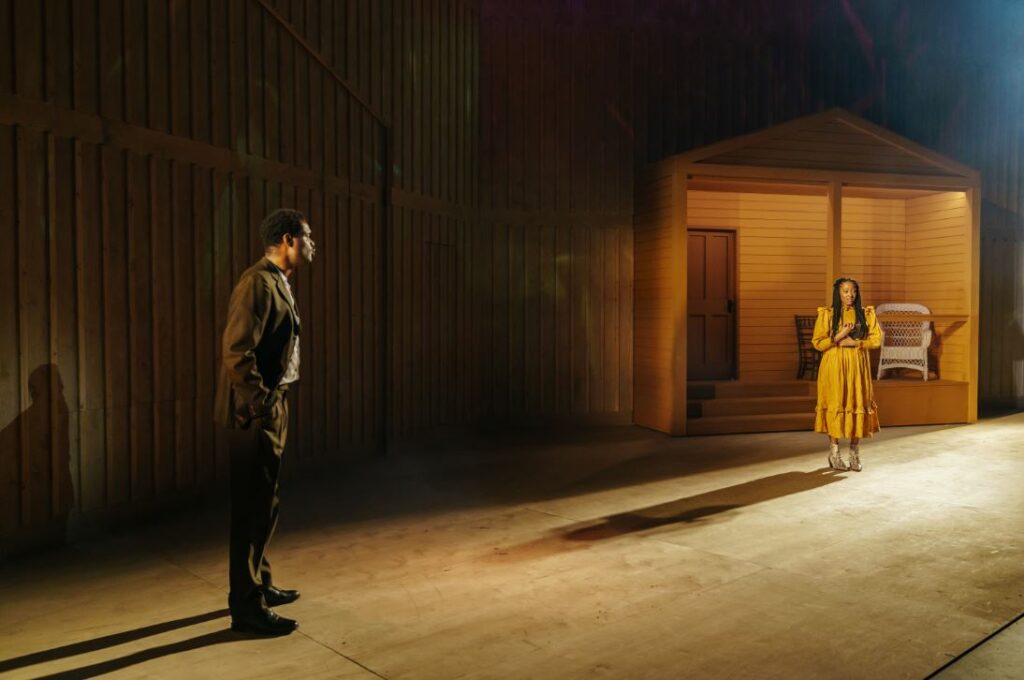 Why is the play called The Colour Purple?
First off, why is it called The Colour Purple? The story, told over the course of 40 years, follows tormented heroine Celie. Set in America's Deep South, she suffers abuse, rape and domestic violence at the hands of her father, and others.
It doesn't sound like musical material, right?
But as Celie journeys through joy, despair, anguish and hope, she begins to discover her unique voice in the world. It's a tale of liberation. Throughout the book, the color purple stands for Celie's independence. It plays an important role in her life. When Celie can choose a dress for the first time in her life, she chooses a purple one. When she decorates her house, Celie creates a purple room.
In the musical, the evocative staging plays on the colour purple, which also comes to represent joy, thankfulness, and a feminist strength – especially in Act Two. The production shows Celie learning to see "the color purple" – the good things in her life. She realises that this includes herself.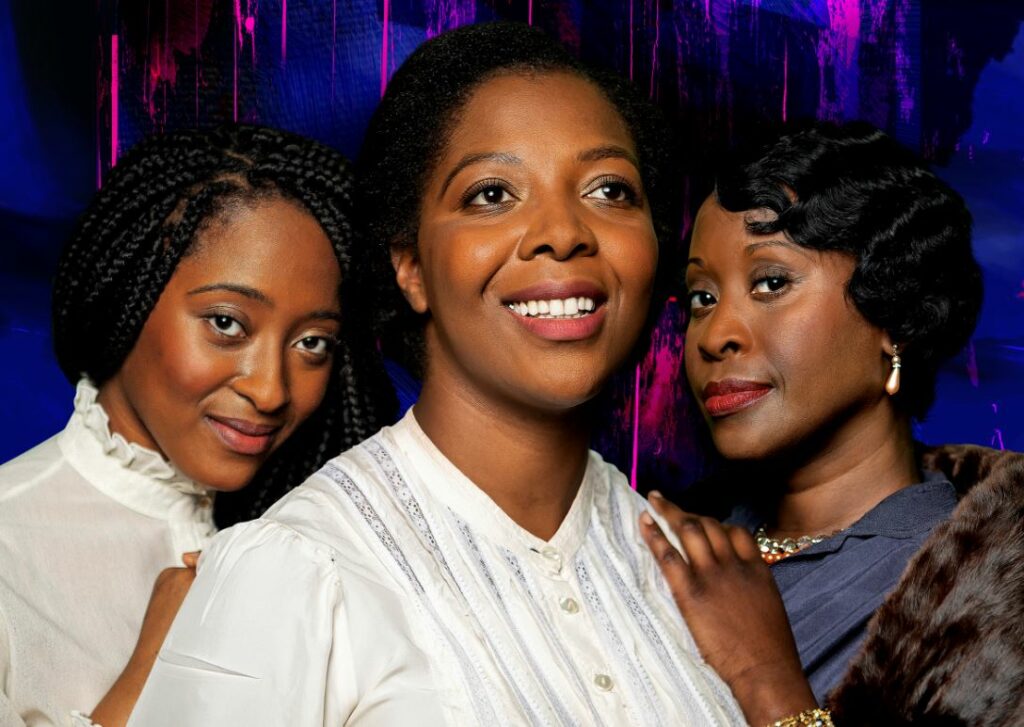 A soulful score

The musical has a profoundly evocative score, which draws inspiration from jazz, ragtime, gospel and blues.

Celie, played by T'Shan Williams, and her sister Nettie (Danielle Fiamanya) are both superb. They are powerhouse singers, but the magic is in the softer and soulful moments, in which emotion drives their performances.
Karen Mavundukure as Sofia and Joanna Francis as Shug Avery steal the stage in their scenes. In the #metoo era, their feisty, sassy deliveries are right on point. Appreciation from the audience is apparent through impromptu applause.
Donald Trump should come see the show.

This uplifting musical has been directed by Tinuke Craig, winner of the 2014 Genesis Future Directors Award. For her, the show's songs "are powerful and upbeat but give an emotional release that feels crucial". As the final curtain comes down, many of us are in tears. And then on our feet.
If you can get tickets, go!
Ruth x