Heading back to work after a sunny Bank Holiday weekend is never easy. But knowing I had tickets to see the classic musical Crazy for You at Wolverhampton's Grand Theatre made it much easier. This feel-good show, performed to the soundtrack of Gershwin classics, didn't disappoint.
A love story, set in the desert
The story is set against the backdrop of America's Wild West, in Nevada. Polly Baker (Charlotte Wakefield) is the town's cowgirl-come-postmistress, whose father owns the beautiful, but derelict, Gaiety Theatre. Enter stage left Bobby Child (Tom Chambers). Bobby works as a banker for his overbearing mother in New York, but dreams of being a dancer. He's been sent to seize the theatre. But, after falling for Polly, Bobby comes up with a plan: dress up as a famous Hungarian producer, call in his showbusiness friends from New York, and put on a show to save the theatre. Things become complicated when his long-standing fiancée, Irene Roth (Claire Sweeney), turns up and identities are mistaken.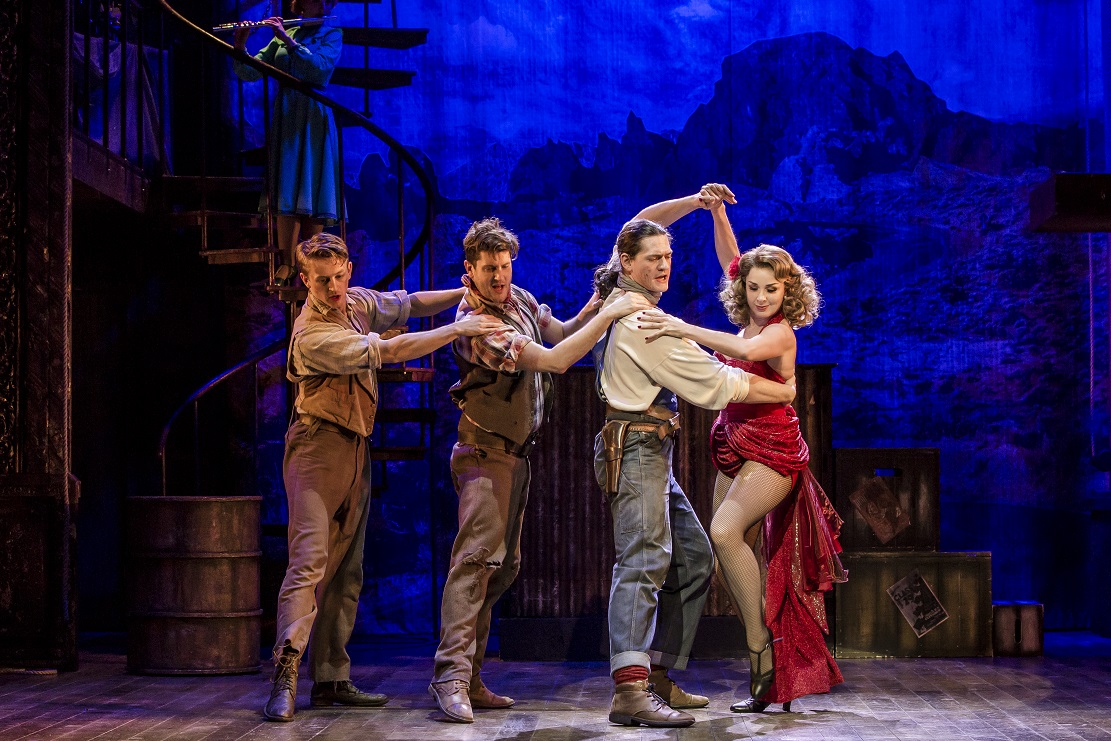 An outstanding cast of all rounders
The cast was led by the stylish, tap-dancing Tom Chambers, famous since his Strictly Come Dancing days. His Fred Astaire-styled dance solos were some of the highlights of the show, although he also brought comedy to his portrayal of Bobby Child through well-timed one liners and slapstick antics (drunken dangling from a high balcony).
His feisty fiancée of 9 years, Irene Roth, was played brilliantly by Claire Sweeney. She brought sass to the stage, particularly during her solo Naughty Boy in Act Two, shimmying her way through a line-up of local cowboys. She deservedly won over the Wolverhampton crowd.
Despite these big names, the star of the show was, undoubtedly, Charlotte Wakefield. She lit up the stage with her warm, free-spirited Polly Baker and energetic dancing. Her powerhouse vocals soared in showstoppers such as Could You Use Me, whilst moving the audience during emotive solos Someone To Watch Over Me and But Not For Me.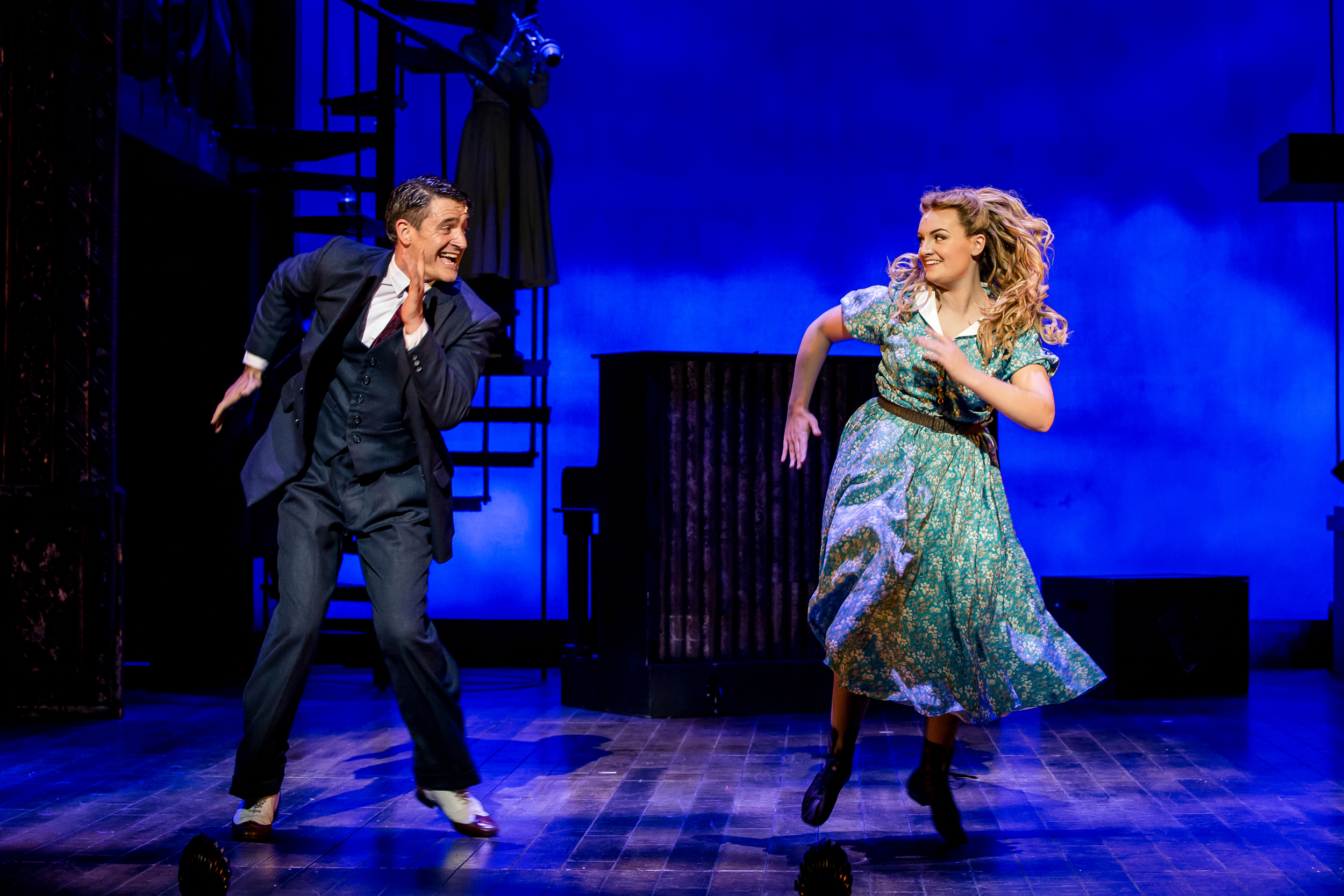 Showstoppers of the night
The show is filled with an enchanting score from the Gershwin brothers' songbook, including They Can't Take That Away From Me, Nice Work If You Can Get It and Embraceable You. Act One ended on a high with the full chorus cast performing I Got Rhythm, whilst playing musical instruments live on stage.
Stage, set and applause
Clever lighting and staging allows the story to move between New York and Nevada, and between high-powered ensemble numbers, to emotionally-charged solos. Generous applause from the audience demonstrated a shared joy at this uplifting performance of one of the great Broadway musicals. I headed home on a real high.
Who Could Ask For Anything More?
This high-energy and gloriously glamorous show, produced by Watermill Theatre, continues all this week at Wolverhampton Grand before continuing its tour of the UK. Book your tickets here