Matthew Bourne is a master of storytelling. And he tells tales through modern dance. Last night's production was a dark, fantastical and magical re-telling of 'The Red Shoes' at Birmingham Hippodrome. Set to the music of golden-age Hollywood, it's a spectacle with star quality. But also comes with a warning.
Matthew Bourne's 'The Red Shoes' is an adaptation of the legendary movie by Michael Powell and Emeric Pressburger, which is a masterpiece. If you haven't seen it, I recommend it! It tells the tale of a tragic heroine drawn by a pair of red dance shoes. But she can't stop dancing once they are on.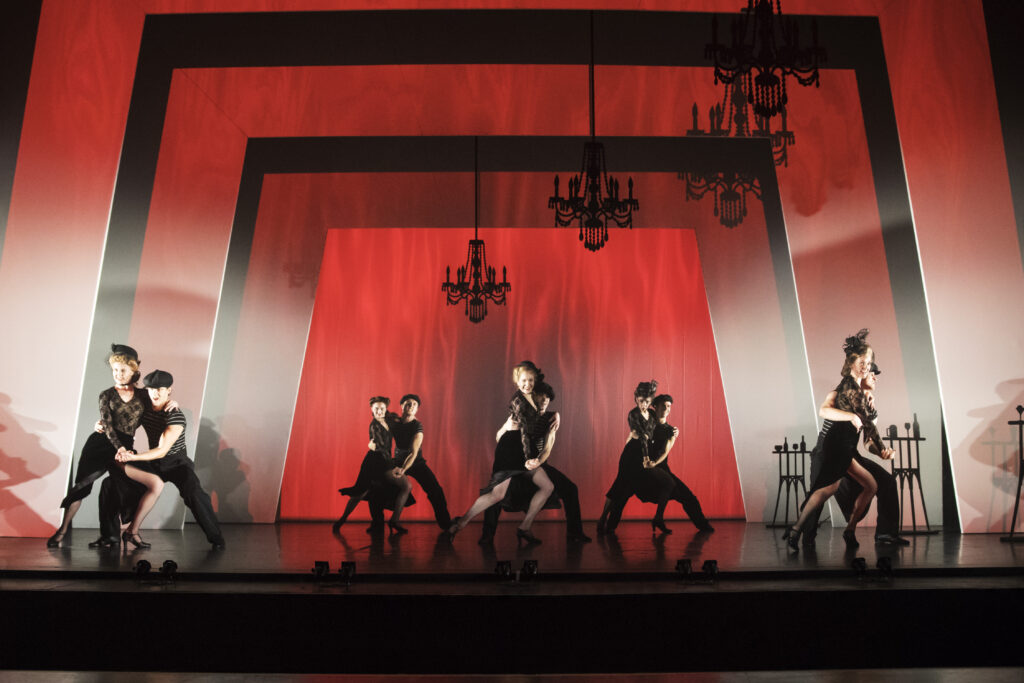 It is also based on the Hans Christian Andersen fairytale in which a little orphan girl Karen is punished for her vanity in coveting red shoes and daring to wear them to church. Karen must dance in her shoes until "she turns raw and red and her skin clings to her bones as if she were a skeleton". It seems certain she would have danced herself to death but for the fact that her wild steps lead her to the town executioner, who chops off her feet. Dark, right?
Bourne has leapt on this tale of obsession, possession and one girl's dream to be the greatest dancer in the world. It's a ballet about ballet. And it shows the curse of creativity.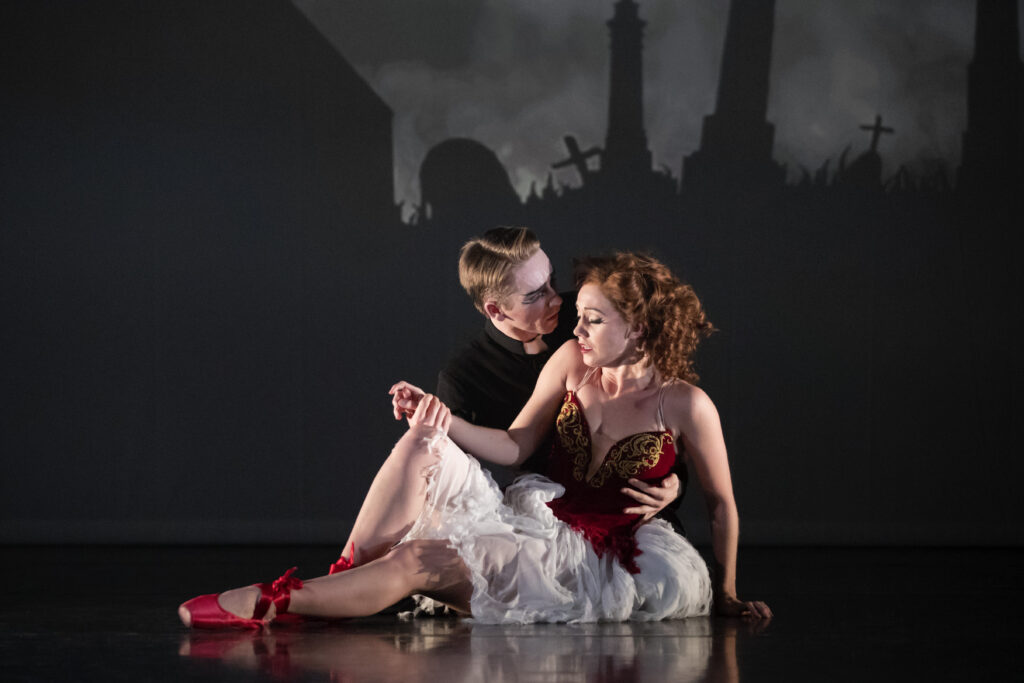 Darkness purveys Matthew Bourne's production. There's a Tim Burton-esque quality to the set, with its haunting, black trees, black chandeliers and cinematic projections by Lez Brotherston, all under the dramatic lighting of Paule Constable.
At the same time, it is set to the achingly romantic music of golden-age Hollywood composer Bernard Herrmann. There is elegance, too, in this production.
Ashley Shaw as Victoria is exquisite. She lives to dance, and begins Act One as an earnest, prodigious new talent with controlled and poised ballet. But as her ambitions overwhelm her, she becomes increasingly expressive. It's hypnotic and powerful and moving.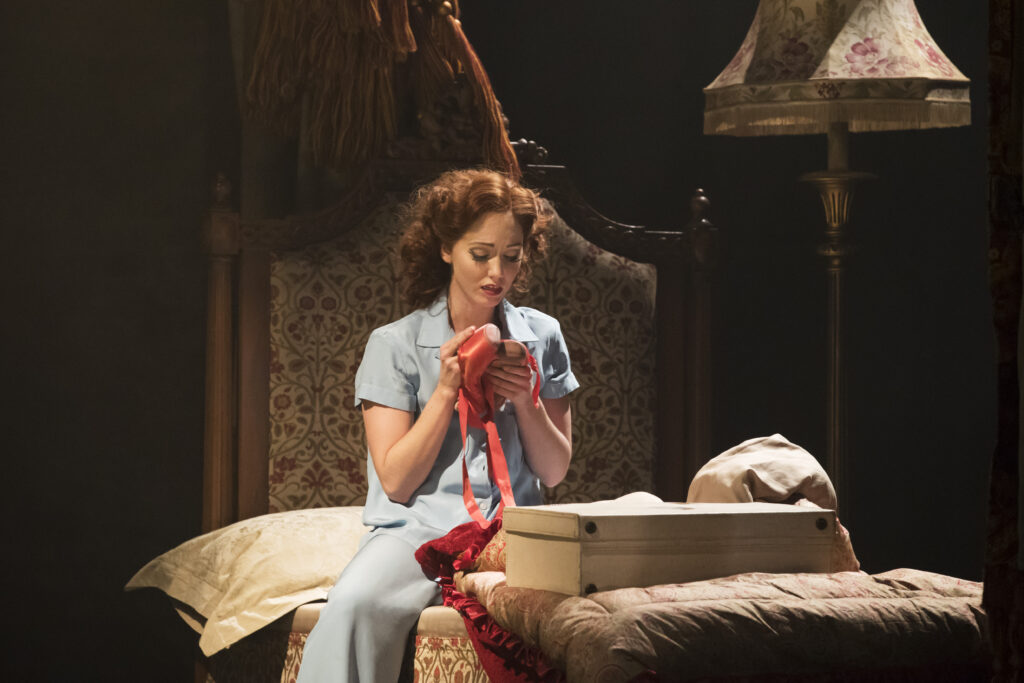 And there is humour. Matthew Bourne is known for making his audience laugh. A favourite moment of mine was set at a piano. Dominic North who portrays Julian Kraster, Victoria's love interest, composes a new piano piece, sitting on the stool, before leaping to life in his superb solo performance.
It's a captivating production, which shows all of Bourne's influences: Hollywood movies, musical theatre, fairytales and music. But he makes the story his own, adding in twists and colour.
I loved 'The Red Shoes'. It's Matthew Bourne at his very best. He tells moving stories through modern, emotive dance. And he leaves the audience with questions on creativity: are we ever separated from our art? Must be control our passions? When does passion become obsession?
I wonder where Mr Bourne keeps his red shoes.
Ruth x