It's 15 years since I saw Matthew Bourne's Swan Lake at Sadler's Wells in London. I had previously found classical ballet a bit dull, if I'm honest. But this was the show that changed my mind. Matthew Bourne's Swan Lake is best known for replacing the female dancers with a menacing male ensemble. Shattering conventions, it took the dance world by storm. Over a decade on, I wondered if I would find it just as witty and innovative. Here's my review of Matthew Bourne's Swan Lake at Birmingham Hippodrome.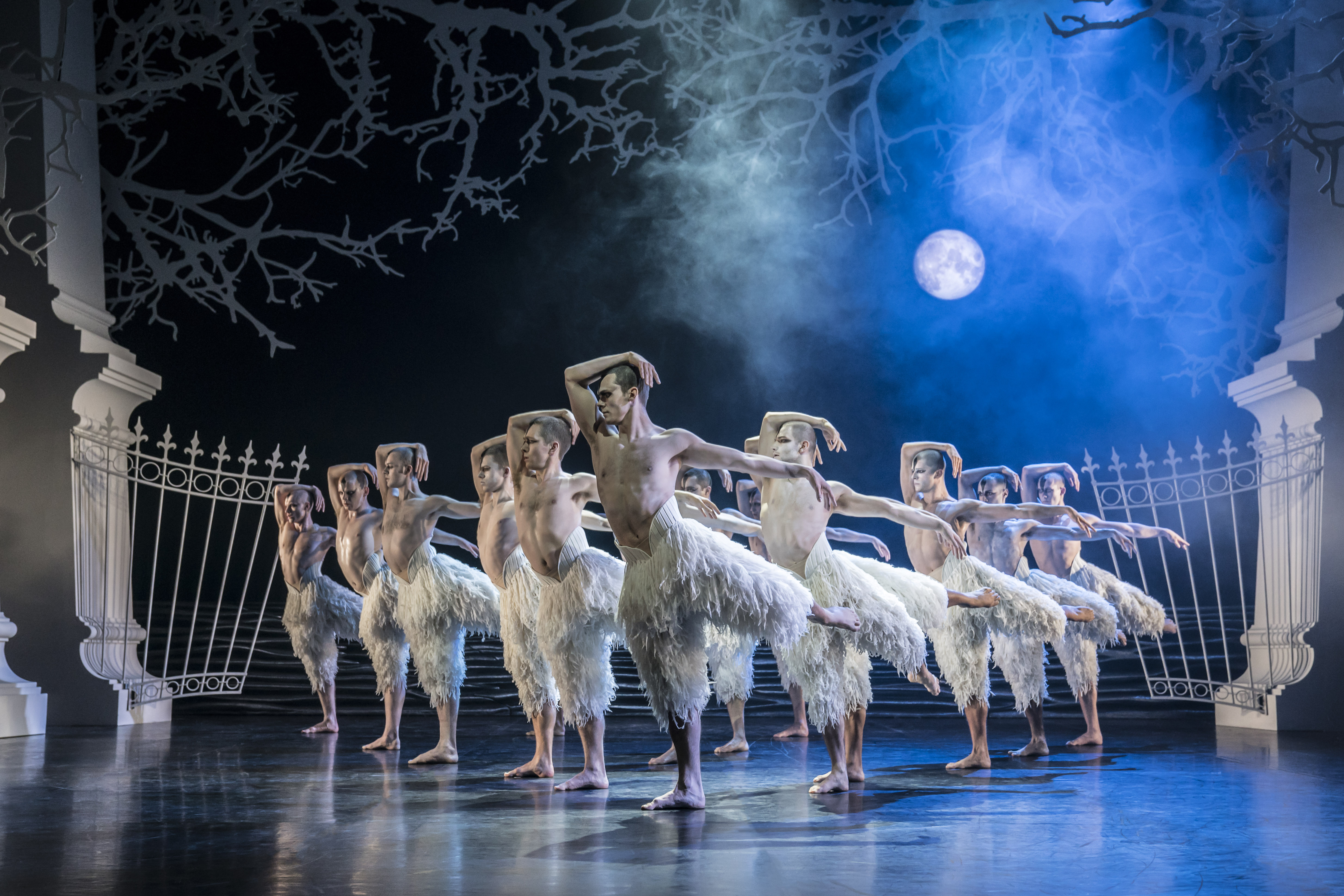 Gender bending ballet 
If you've watched 'Billy Elliott' (one of my all-time favourite films), you will already have been introduced to Matthew Bourne's production. In the final scene, the ballet in which Billy performs is Matthew Bourne's version of Swan Lake, in which all of the swans are played by men.
When it first premiered in 1995, the homoerotic overtones shook the feathers of many audiences and critics. Shocked, initial responses referred to it as 'The Gay Swan Lake'. They didn't mean it as a compliment. In fact, it took several years after opening to become the success that it is today.
At a time when we are increasingly questioning gender norms and re-evaluating what it means to be masculine, this production is still so relevant. The male swans emerge as beautiful, wild, lyrical and menacing. Masculinity is complex, and multi-faceted. At times, the swans rear up, dominant and powerful. At others, they protect themselves, defensively. Throughout, sweeping head and arm movements perfectly capture the swan. The choreography is masterful and transfixing.
And the audience is taken on a journey, during which the Prince questions his sexual identity.
A particularly memorable scene includes a traditional courtly dance between men and women, which is disrupted by the overpowering swan who steals the Prince into his embrace.
Still subversive for 2019
Whilst retaining many iconic elements of the original production, Matthew Bourne has worked with a team of designers to re-imagine the production for 2019. Video designs, lighting and new theatrical technology ensure that Swan Lake is still stunning and sexy, and still subversive, for today.
If you haven't seen it, don't miss out.
It deserved its standing ovation.
Ruth x 
P.S. Find out which other must-see shows are coming to Birmingham & Wolverhampton in 2019 here.