After a busy day, how do you relax? With a large glass of wine? (Nods guiltily). Well, there might be another way, and it's time you brought that box of LEGO down from the attic. It turns out that building LEGO can help you to unwind and de-stress. In fact, LEGO are on a mission to reduce anxiety among adults. The Danish toymaker has designed sets specifically for over 16s, with thousands of pieces. It makes sense. Building LEGO allows you to enter a focused, creative space and engage in mindful activity (away from your phone). So, I've rounded up some of the best LEGO sets for adults, along with some of the seriously epic creations I've seen so far.
Be inspired!
What is an AFOL?
First of all, let me intro you to the lingo. You see, there's a whole community of Adult Fans of LEGO – or AFOL for short – out there. The AFOL sees LEGO as a wonderfully creative material. AFOLs have grown in number since the 1990s, in part because people have been re-discovering their childhood passions, and also in part because LEGO started releasing sets that have been designed for the adult market, rather than being "just for kids". Today, up to 15% of LEGO enthusiasts are adults. And for many of them, it's a way of life. They'll attend meet ups and events all around the world. When I asked to see their masterpieces, I was amazed.
A word of warning: when Googling adult LEGO I came across some images which I can't un-see. Even LEGO has its naughty side.
May the Force be with you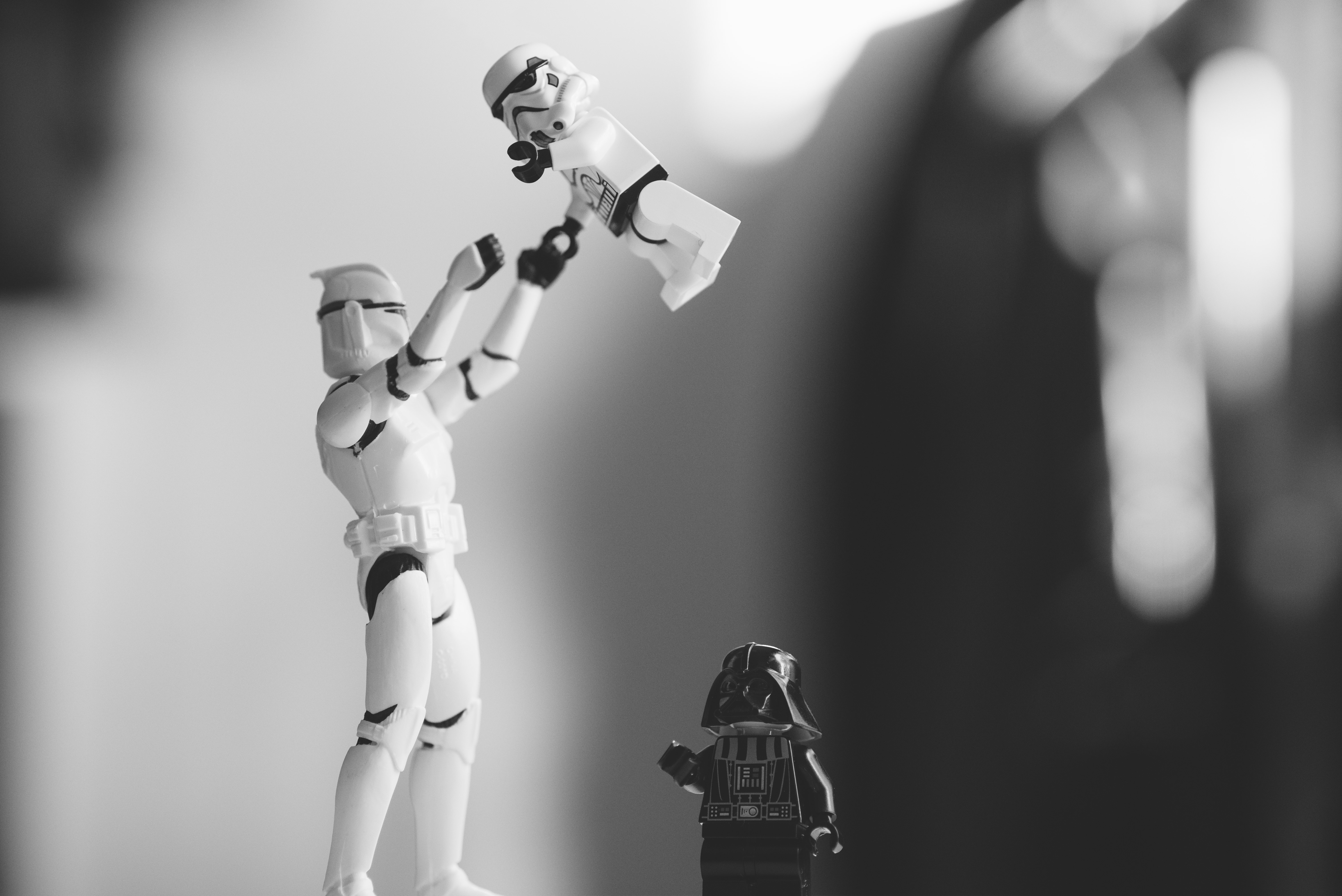 There's a whole load of super Star Wars fans who also love to build with LEGO bricks. Some of the largest and most challenging LEGO sets are Star Wars themed.
From the Death Star to an Ewok Village set (I KNOW!), they make the perfect collector's item once built.

The LEGO Star Wars Ultimate Millennium Falcon Building Kit has an impressive 7541 pieces. And costs an eye-watering £650.  
Meet Rob Sterlini, master LEGO builder, pictured above. He took 3 days, working from a 470 page manual, to build it.
That's dedication!
"I've used LEGO as a creative release since before I can remember; the idea that I'd stop because I became an adult was absurd! Whether studiously following the instructions, or building with the freedom of imagination, LEGO has always given me a way to chill out, engage my inventiveness without the pressures from professional life, and enjoy myself – Rob Sterlini".
Kudos, Rob.
LEGO Architecture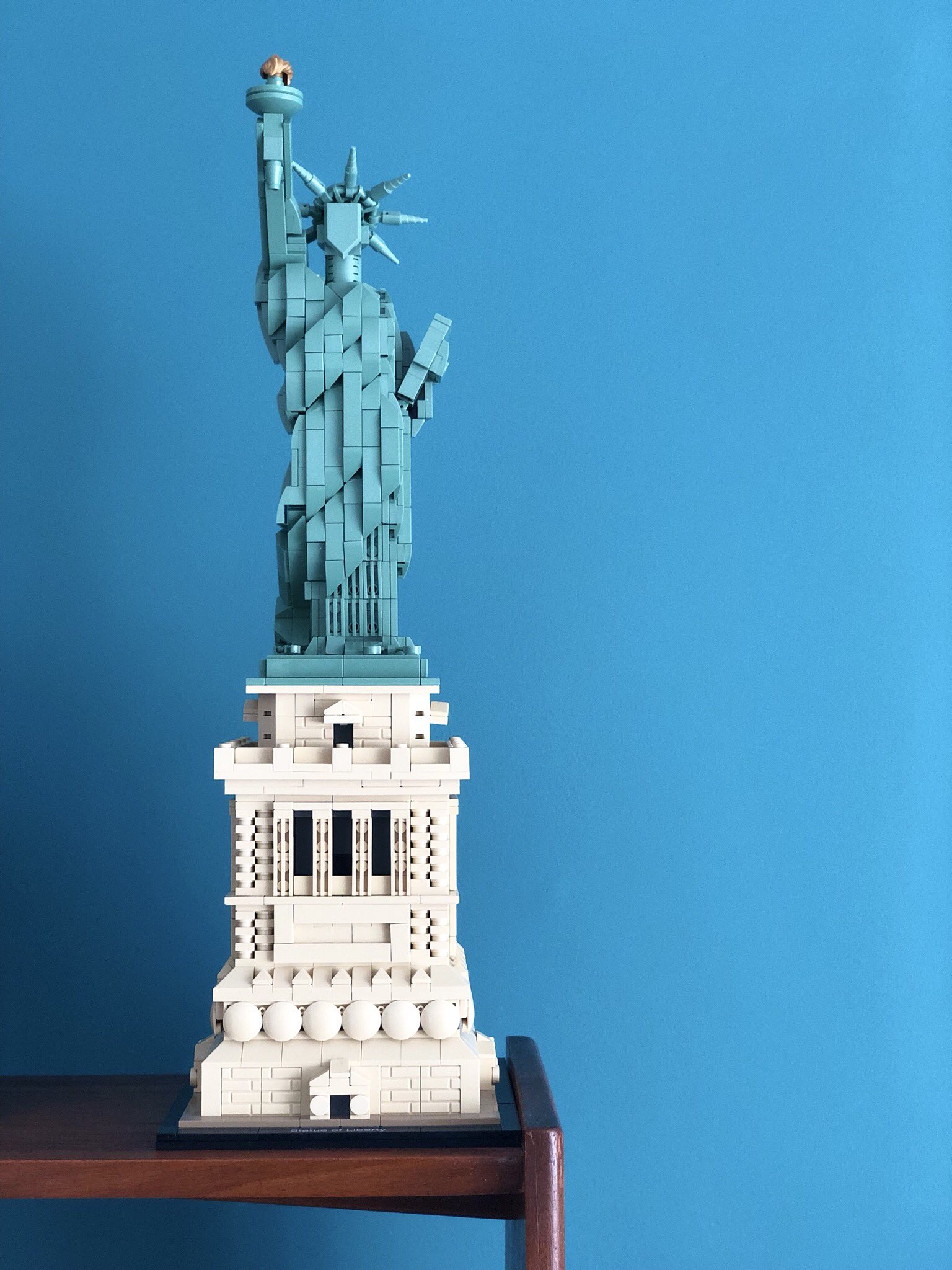 LEGO's Architecture range lets you build iconic landmarks, city skylines and your favourite destinations.
Travel the world with LEGO, from London to Paris to New York. Got a spare week? You might just have enough time to re-create the Taj Mahal, with its 6,000 pieces. Prices start from around £35.
Disney LEGO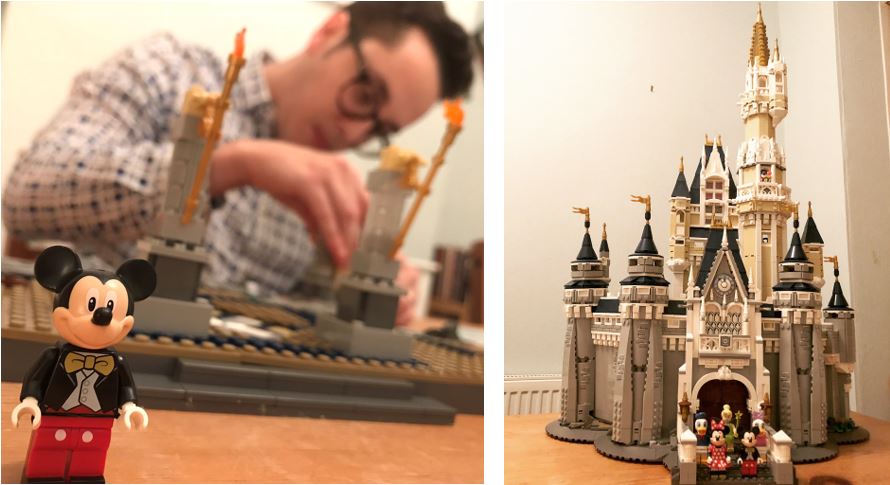 I LOVE the Disney LEGO collection. This Disney Castle is just magic. It's based on the Cinderella Castle from Walt Disney Resort, and comes with a stone bridge, ornate balconies, spired towers, mosaic floor tiling, chandelier, suits of armor, shield-decorated walls, grandfather clock, floor-standing vase with buildable flower elements, and a magic carpet.
It's £370, but maybe, just maybe, worth it?
LEGO FORMA
Intended to "add a splash of creativity to your day," the new LEGO FORMA collection has been designed entirely with adults in mind.
Unlike standard sets, LEGO FORMA is based on a completely new aesthetic with much softer and organic forms. Instead of rectangular blocks rendered in bright hues, LEGO FORMA features neutral coluored rods and parts. Once put together, these pieces form a three-dimensional fish skeleton, which can be customized with colouring-sheet "skins" that transform it into a shark or koi. The finished pieces even move like real fish!
LEGO for Film Fans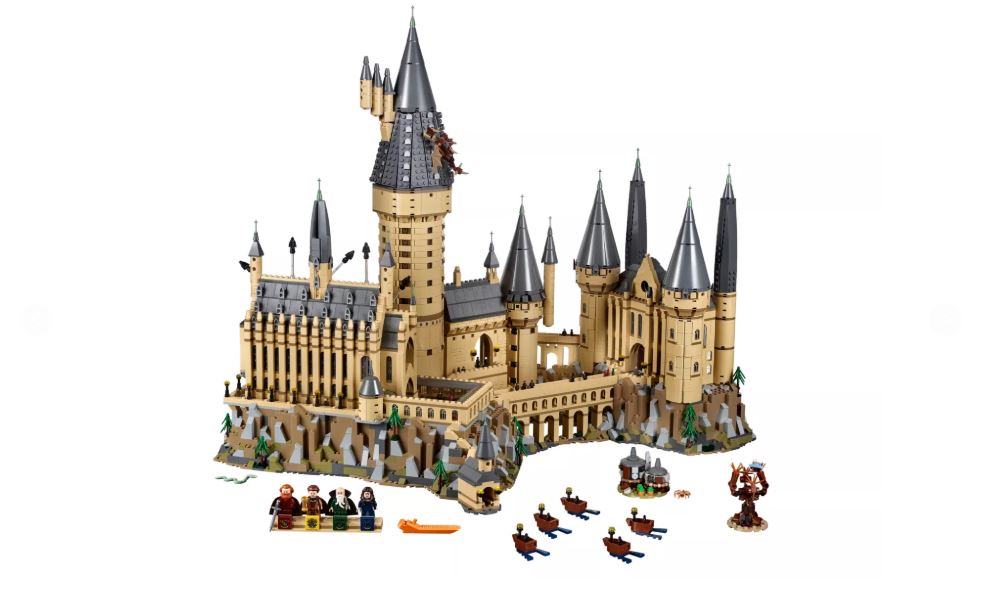 LEGO has designed some epic creations for a range of film fans, including us Harry Potter nerds.
This Hogwarts Castle comes with over 6,000 pieces and 30 characters. The detail is pretty special, including stained glass window effects, towers, turrets, secret passageways, a moving staircase, Hagrid's hut and the Whomping Willow. Buildable pumpkins and Aragog the Spider even come included.
This one's £350. 
Other films they feature in their collections are Ghostbusters, Jurassic World and Marvel Superheroes. 
If LEGO haven't yet created your favourite film set, fear not. You can upload ideas and vote on what they should design next here. 
Original LEGO ideas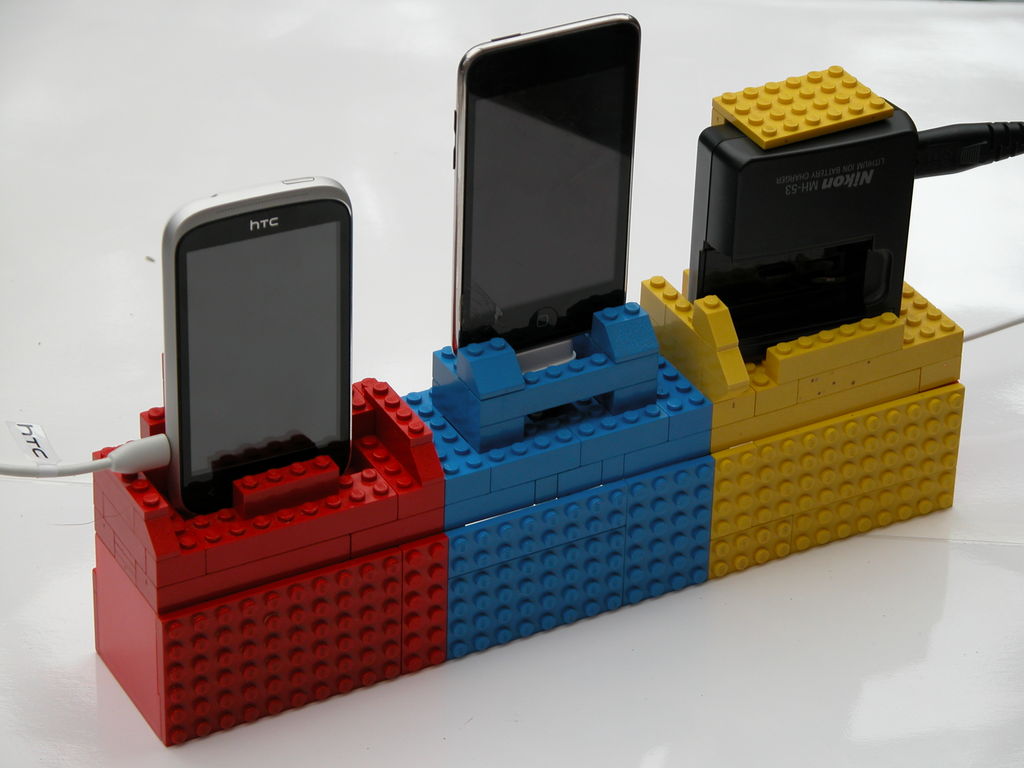 LEGO also lets you think outside of the box. Many adults use LEGO to make original and unique creations, finding this a better way to unwind than following a manual.
"All my builds induce a zen-like quality as it isn't until I've finished making something (or I get hungry/thirsty) do I stop and realise how much time I've spent" – Steven Goodwin @Marquis de Geek. 
Steven Goodwin @Marquis de Geek shares his new designs on his blog, including LEGO chess sets, gingerbread house and portrait of Tori Amos. Yes, go look.
LEGO means 'play well'
Does LEGO stand for something? It does! The Lego Group began in the workshop of Ole Kirk Christiansen (1891–1958), a carpenter from Billund, Denmark, who began making wooden toys in 1932. In 1934, his company came to be called "Lego", derived from the Danish phrase leg godt [lɑjˀ ɡ̊ʌd̥], which means "play well".
Is LEGO a good investment? 
LEGO costs a lot more than I remember as a 5 year old. But, it reflects the fact its been designed for adults. And it's a good investment.
As well as being an investment in your well-being, LEGO boasts an extremely high value. When sold secondhand it has a higher rate of return than gold, bonds, and stocks. Yes, LEGO can make you lots of money. Because LEGO has been beloved for years, and now that the adults who grew up on it have more disposable income to invest, a secondary market has emerged, with pristine sets increasing 12% each year since 2000.
This year it was termed 'The Toy of Smart Investors'.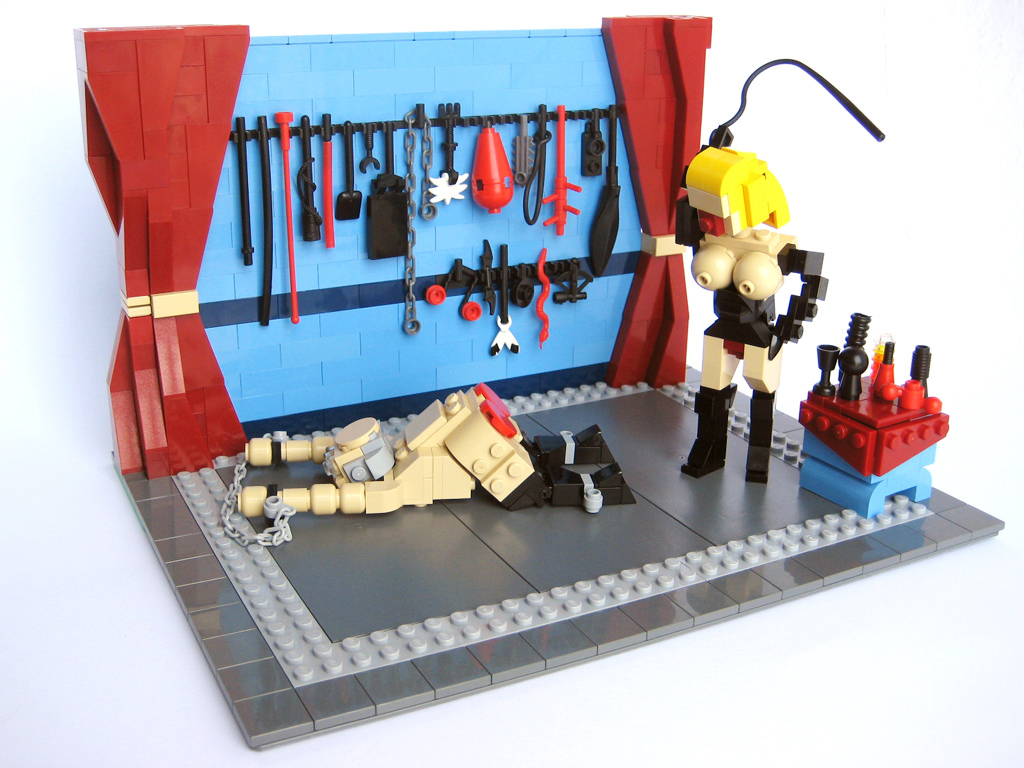 Time to build your happiness
Why not locate that old box of LEGO in the loft and give it a go?
And I'd love to see what you create. So, please share images with me on Twitter or Instagram!
Play nicely.
Ruth (#AFOL) x